challenge is an online dating application for iOS and Android smartphones originating from China. Rival Tinder, Bumble, and other applications, now Tantan is present in Indonesia, so many are asking how to top up Tantan to get coins.
The way Tantan works is similar to other online dating apps. Tantan will give a choice of strangers and users can swipe right if they like or have the same interests. If not, the user can swipe left.
Users can chat or chat with the stranger if they both like it or swipe right. So, users should be careful in choosing attractive people.
Get a Free ROG Laptop and other attractive prizes just by joining Discord Quest #GamingYourWay at VCGamers. Join Now Here!
Like dating apps or other online dating apps, Tantan has a variety of features. One of them is to see who likes the user or see who likes me.
By seeing who likes or swipes the right of the user, it will be able to directly chat or chat if the user also swipes right. However, users must top up to unlock the feature.
For Vicigers who are curious about this feature, let's see the discussion on how to Top Up the Tantan application easily and safely below!
How to Top Up Tantan on VCGamers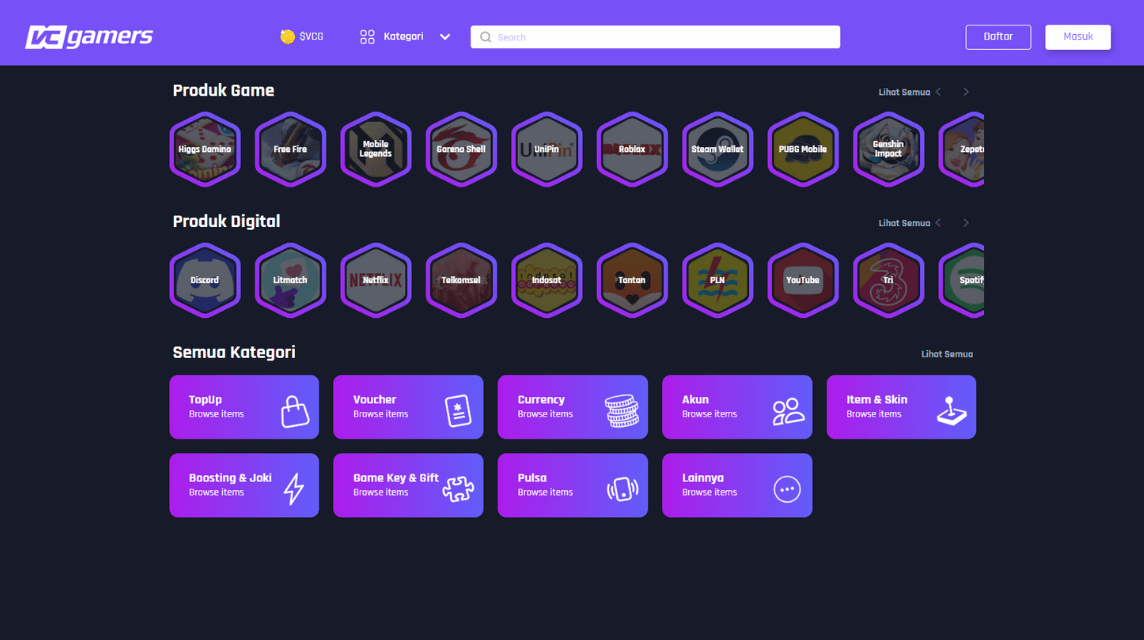 Top Up Tantan is very easy on VCGamers. In addition, the security of Vicigers is also guaranteed when top up at VCGamers.
Here's a way for Vicigers who want to top up Tantan on VCGamers safely and easily!
Also Read: How to Top Up Roblox at VCGamers, Easy and Lots of Promos!
Go to the VCGamers Website and Search Tantan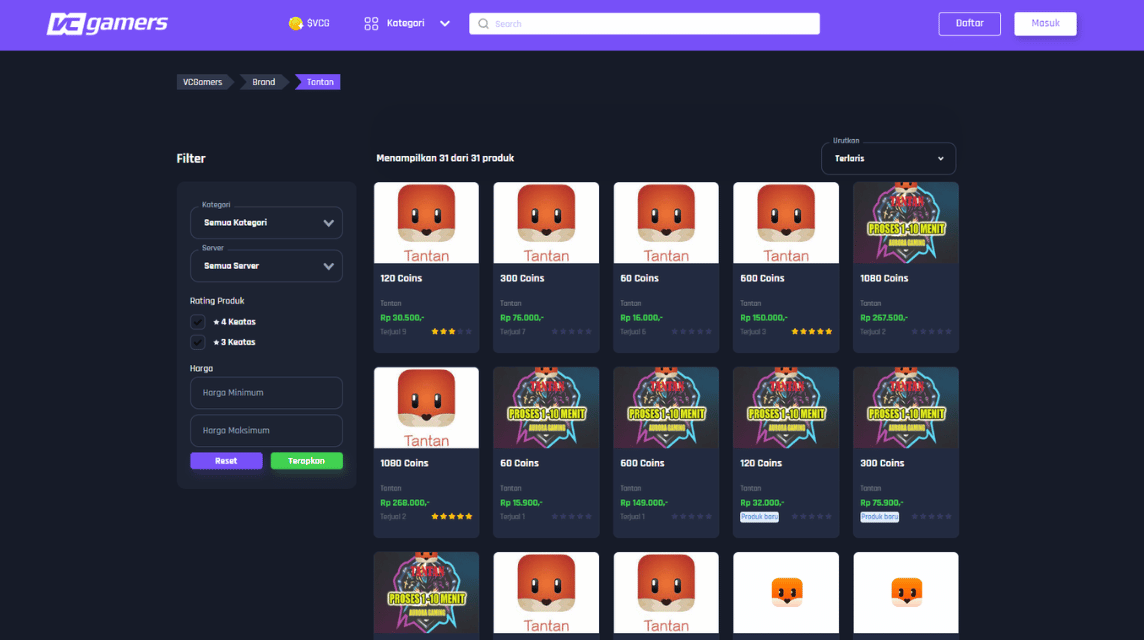 After entering the VCGamers website, Vicigers will find various categories of games to other smartphone applications.
Scroll to continue reading
Scroll to continue reading
Scroll to continue reading
Scroll to continue reading
This time, Vicigers will navigate to Challenge category. On the main page, the Tantan category will appear and Vicigers can directly click on the category.
However, Vicigers can also search for Tantan and a web page will appear as shown above. There are many choices of coins that Vicigers can buy, so choose according to Vicigers' wishes.
Also Read: How to Top Up Diamond Elite Pass FF Season 27
Checkout and Select Payment Method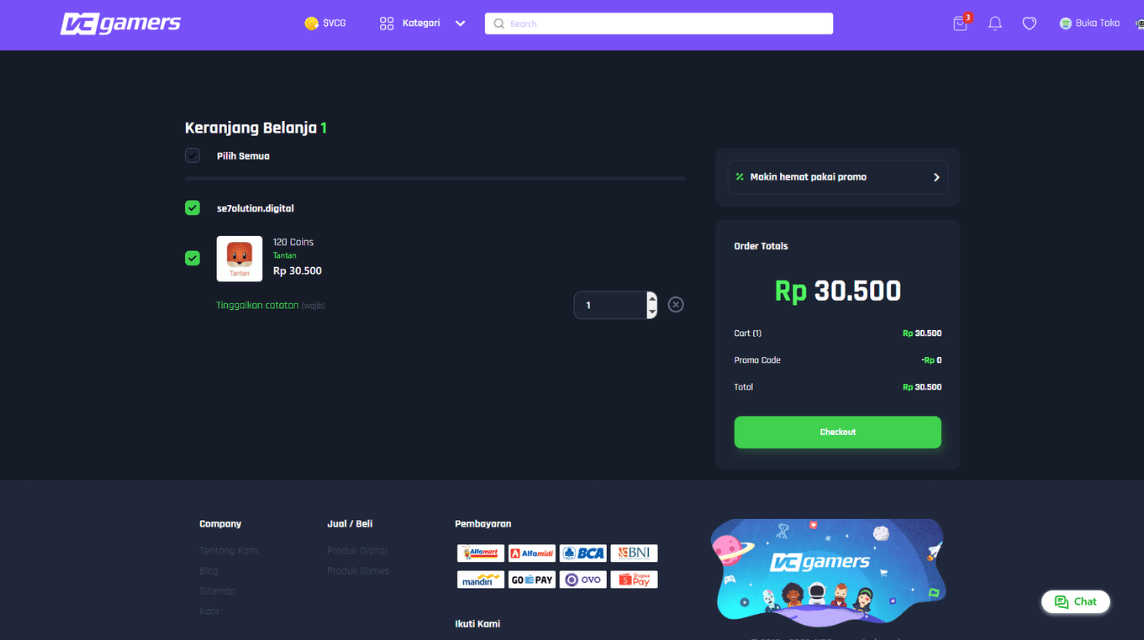 If you have chosen a store and a nominal top up, Vicigers can directly checkout. Don't forget to leave a note, namely the Tantan Vicigers ID.
How to view Tantan ID is quite easy. Vicigers only need to view the Vicigers profile in the Tantan application, click on the profile photo, and the Vicigers Tantan ID will immediately be seen.
Each store has its own policies, so Vicigers should pay attention to these policies in the product description column.
Select an available payment method. Promos and cash back depend on the choice of available payment methods.
Also Read: The Cheapest Way to Top Up PUBG Mobile, Read More!
Complete Payment Via Selected Payment Method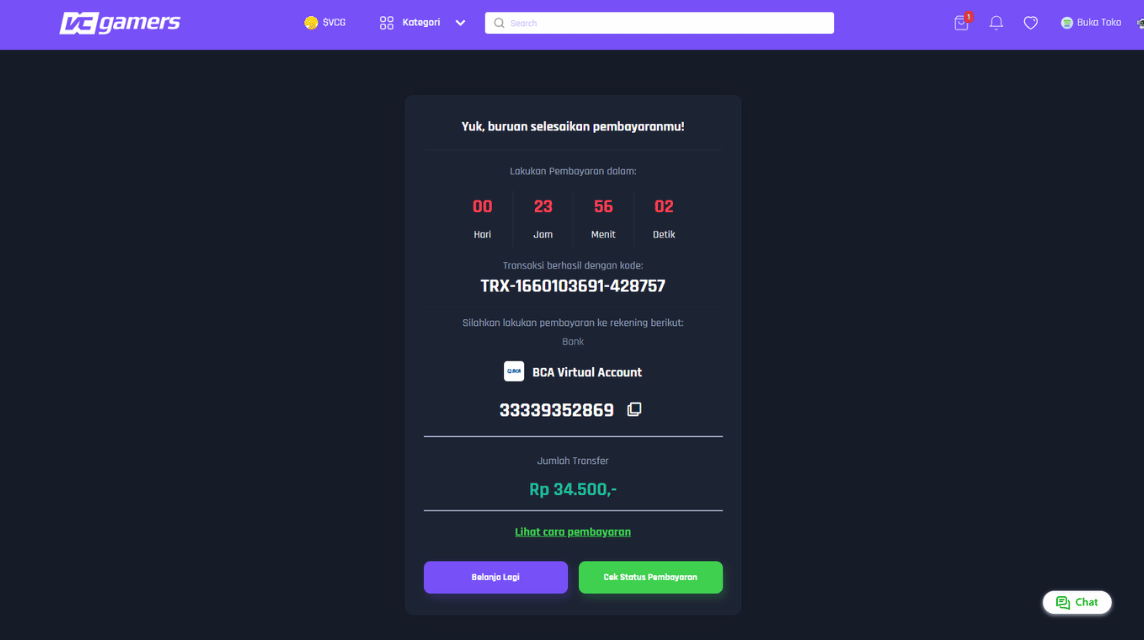 The last step is to make a payment. After that, Vicigers only need to wait for the process from the seller to provide coins via ID or according to the policies of each store.
That's how to top up Tantan at VCGamers easily and safely. There are many advantages when Vicigers top up anything at VCGamers, so don't forget to visit VC Market by VCGamers for various gaming purposes to other applications such as Tantan.