Miya is one of the heroes that is given for free when you start playing Mobile Legends. The number of Miya skins in Mobile Legends so far is quite a lot.
Some of Miya's skins have different characteristics. The higher the price, of course, the better the skin. 
Unfortunately the popularity of this hero among players is still low. Even though it wasn't long ago, he had gotten a buff on his skills. 
Of all the Miya skins currently available, there are several favorites that are always used by many pro players. 
So, this time we will provide information about the 5 best Miya skins currently in Mobile Legends. Instead of being curious, see the information below. 
List of Coolest Miya MLBB Skins 2022 
If you are a fan of this hero and want to buy a skin Mia must read this article first. 
In this article, we will describe some of Miya's skins, which we consider to be the best and coolest skins. In our opinion, Vicigers should have one of them. 
Jungle Rangers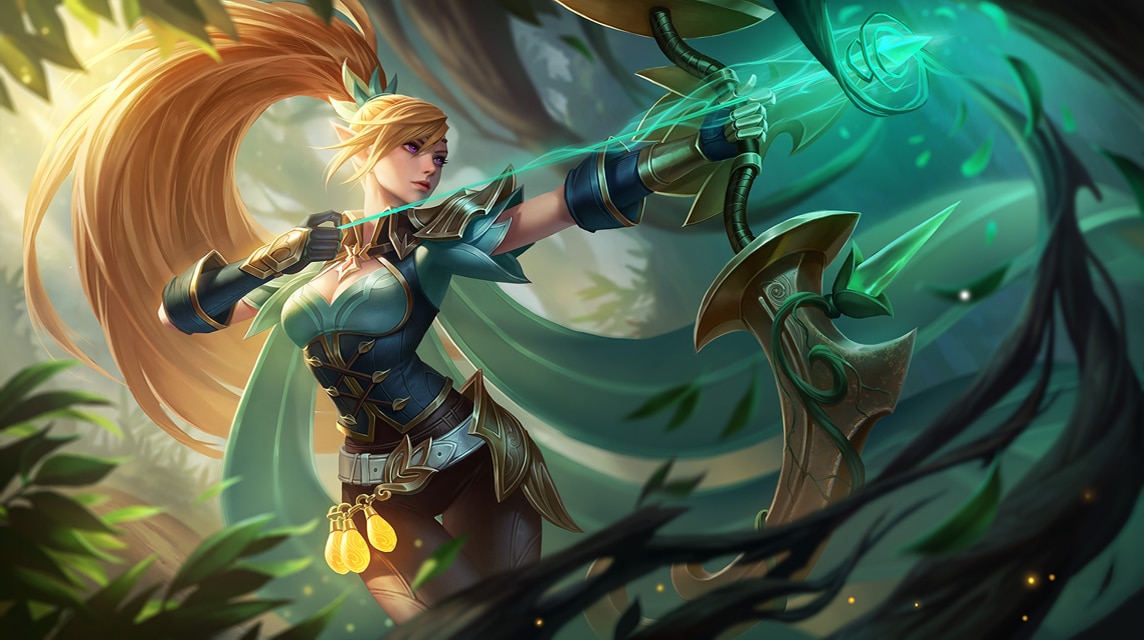 Our first recommended Miya skin is Jungle Ranger. Jungle Ranger is the first skin in Season 19. So now this skin is only available in a few events. 
With the Jungle Ranger, Miya is the leader of the elves who guard the shelter where she lives in the forest.
He can be seen from the clothes he is wearing which is close to the forest. The dress made her even more beautiful. The quivers used seemed to be tree trunks. The art effect is similar to the original hero.
Honor 
If you look at the appearance of the Captain Thorns and Honor of Miya skins, they are almost the same as the first look. However, what made him different were the clothes he wore. 
On Honor's skin, she looked fluid, wearing a white prince's gown. However, for art effects, Captain Thorns' skin is better.
Because it looks normal, Miya's skin looks normal. Honor is a limited edition that you can buy for 599 diamonds.
Suzuhime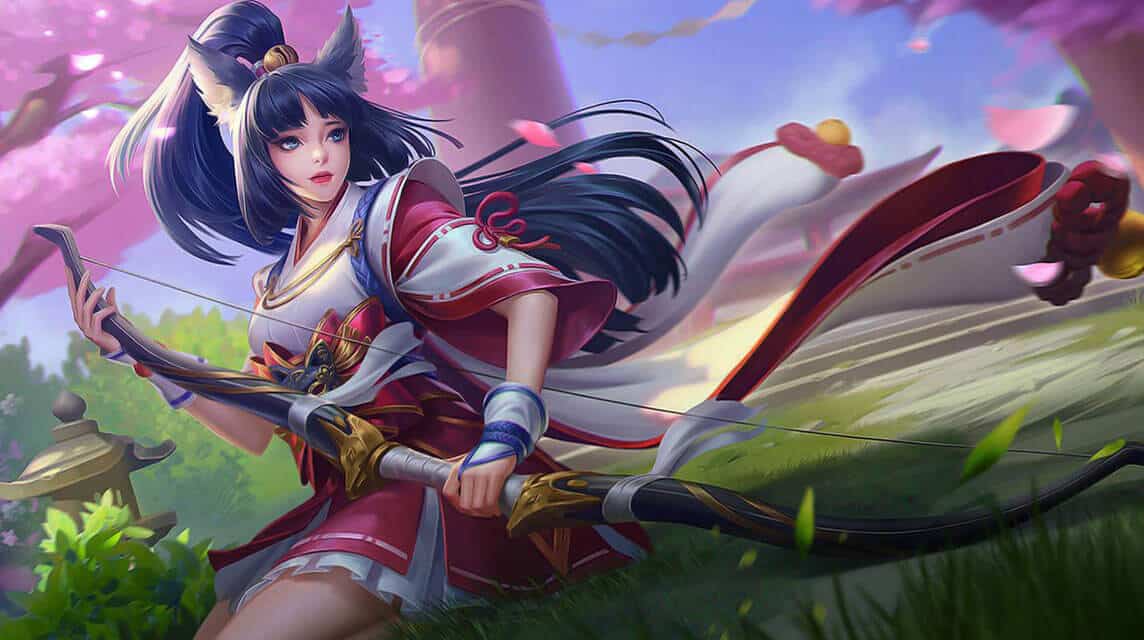 On this Miya skin, you will look like an Elf race woman from ancient Japan, with weapons, hairstyles, and more. This is because Suzuhime's skin has an old Japanese theme. 
To get this skin, you must complete 749 Diamond Mobile Legends, or you can buy it for Rp. 149,000. 
So it's up to Vicigers where to buy, the important thing is that you have the skin for Miya's hero. However, we recommend top up diamonds only at VCGamers.
Moon Priestess
The Moon Priestess skin is a skin that can be obtained for free, this skin was introduced to celebrate the anniversary of the Mobile Legends game. 
This skin is very beautiful and cool, because he really wants to become a holy legend that has the blessing of the moon.
She was wearing a white dress and a gold dress. While his hair is mostly orange. The good thing is that Miya's arrows emit bright rays of light. Finally, the artistic effect shows a blend of blue and orange.
It's a shame that this skin is only available once during the 5th anniversary of Mobile Legends, so it's difficult to get this skin. 
You must have Moon Priestess, because to be honest this skin can make her look as cool and beautiful as before. This skin will make her look like a holy fairy princess, and of course complete with her character. 
Also read: 5 Best Miya Counter Heroes in Mobile Legends for November 2022
SweetFantasy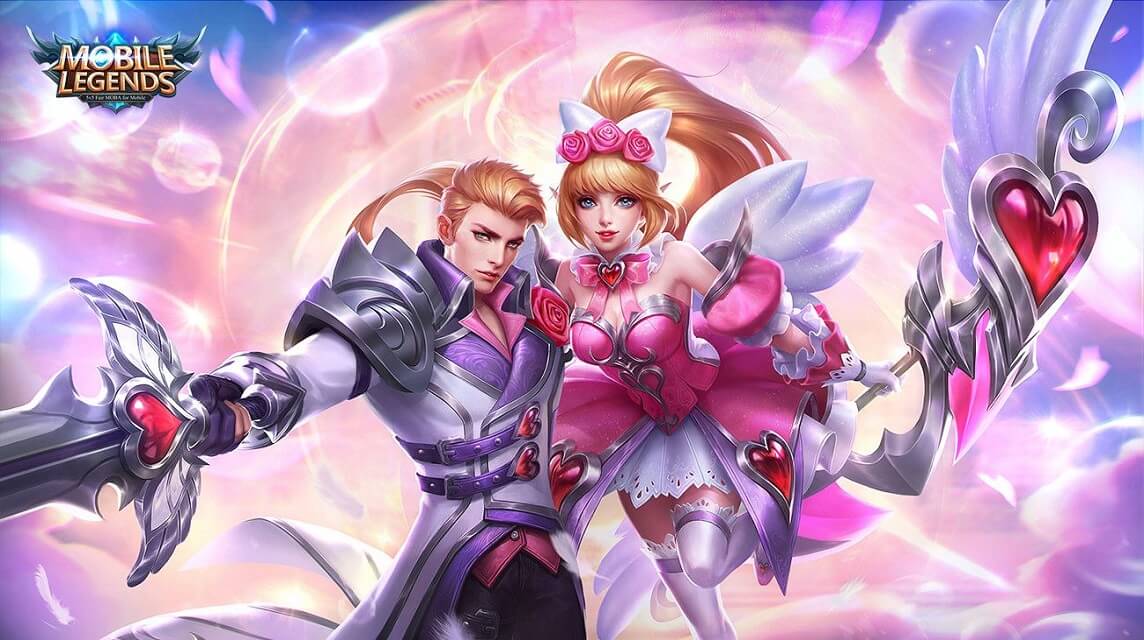 This is a couple with Alucard, Miya Sweet Fantasy gives love to the opponent using her love arrows. Sweet Fantasy has a predominant pink color, the dress has a romantic style when she wears Sweet Fantasy.
The name Valentine's Day certainly won't separate love and pink. This can be seen in Miya's skin, where this hero becomes a beautiful fairy wearing a pink dress. 
Miya also wears a hat and wings on her back. Because bows also have wings at the ends. This skin is very suitable to be combined with other Alucard Romantic Fantasy skins. The artistic effect is not far from the pink "Love" effect.
The wings on her back are also white, even her bow has love and white decorations on her wings can be seen. 
Sweet Fantasy has the best Revamp since this hero got a buff on his skills, that's the appeal of Skin Sweet Fantasy now. 
Also read: 5 Advantages of Miya Mobile Legends Hero, Too OP!
After knowing the 5 best Miya Mobile Legends skins above, it means that you will be even more interested in buying one of them. It is clear that he is now a hero with good skin.