Gloo Wall Grenade is one of the most used items. Check out this post to see what are the 6 best Gloo Wall skins on Free Fire MAX May 2022 edition. 
Gloo Wall granades are special items in Free Fire that allow players to create barriers at any time. They are used every match, and the best good gloo wall skins are sure to catch the attention of other players. In this article, we will list the 6 best gloo wall skins in the May 2022 edition of Free Fire MAX.
List of Best Gloo Wall Skins May 2022 Edition
For Free Fire players, fashion is not limited to the real world. Developers are consistently adding new, exclusive and luxurious in-game collectibles such as weapon skins, costume bundles, and more to the battle royale shooter.
The gloo wall skin is one of the most popular item sets in Free Fire. Users are eagerly waiting for new arrivals, and one of the main reasons for this is the distinct design of this item which attracts young people. Many of the best gloo skins have been introduced in the game, attracted many players and continue to do so.
Hayato the Guardian
This skin was added to the game as part of the Midnight Samurai top-up event. Similar to Shamrock, you can also get this by filling at least 200 diamonds.
'Hayato the Guardian' is electric blue, with a portrait of Hayato carrying a sword on the surface of the wall. If you are a fan of Hayato, getting this skin is a must, it's probably based on Hayato's Awakened form.
Bermuda Plans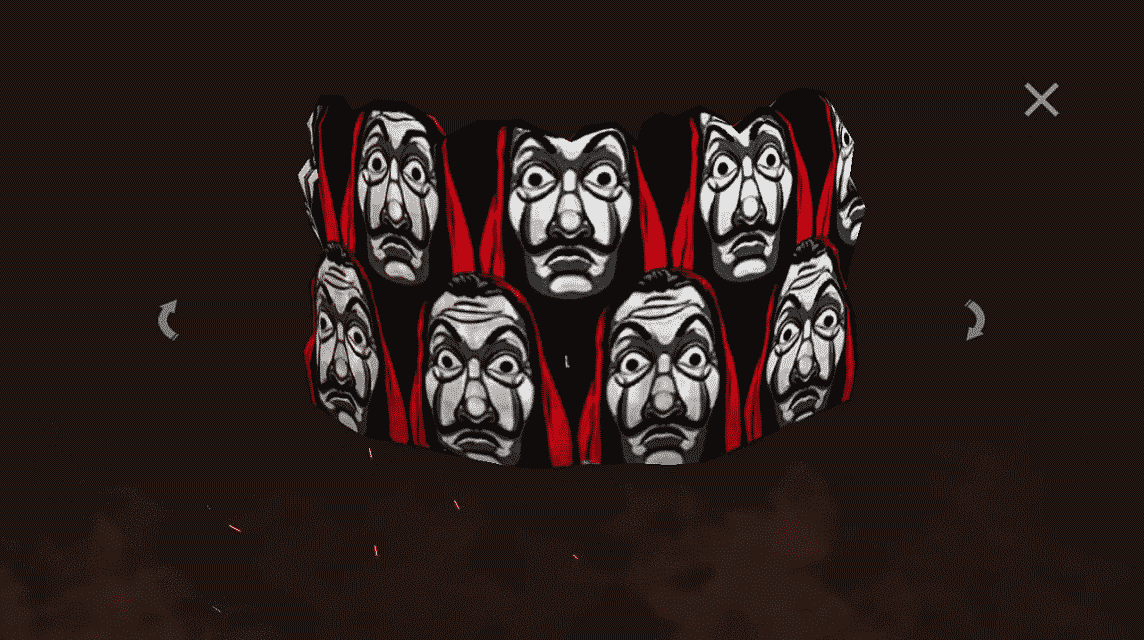 This skin was released some time ago, as part of last year's Money Heist collaboration. Since it didn't come back this year, there was no way players would be able to get this skin at all.
Appearance-wise, it was blood red in color and was covered by the famous mask used in the heist. Since players need to get this skin through item shop purchases, Plan Bermuda is quite rare.
Free Fire's collaboration with pop culture phenomenon Money Heist is responsible for the emergence of various fan-favorite items in the game. The Bermuda Gloo Wall skin plan was one of those additions, and has remained popular on Free Fire and Free Fire MAX ever since.
Garena introduces the Plan Bermuda Gloo Wall as a redemption gift. Redemption is completed via tokens obtained from the Money Heist chest in Free Fire.
Hysteria
Garena Free Fire witnessed a set of milestones passed for the final FFAC on November 28. After they get the achievement, they issue a Free Fire redeem code which gives Brave Crystal tokens along with other rewards.
Using these tokens, gamers can redeem any of the 4 available prizes. And Gloo Wall Hysteria is one of those things they can get.
Hysteria is one of Free Fire's most popular and appreciated best gloo wall skins. It can be considered as a creatively designed release in this category.
With a combination of white and purple, it has two parts in its design. Although it has the potential to be rare, it has been rewarded for free in certain events.
Stormbringer
Stormbringer Gloo Wall released as part of last year's Azure Dragon event. It is a mix of futuristic and fantasy design, with dragon-like machines being the main component of the walls. The walls also have various glowing particle effects that are sure to grab the attention of other players.
Victory Charge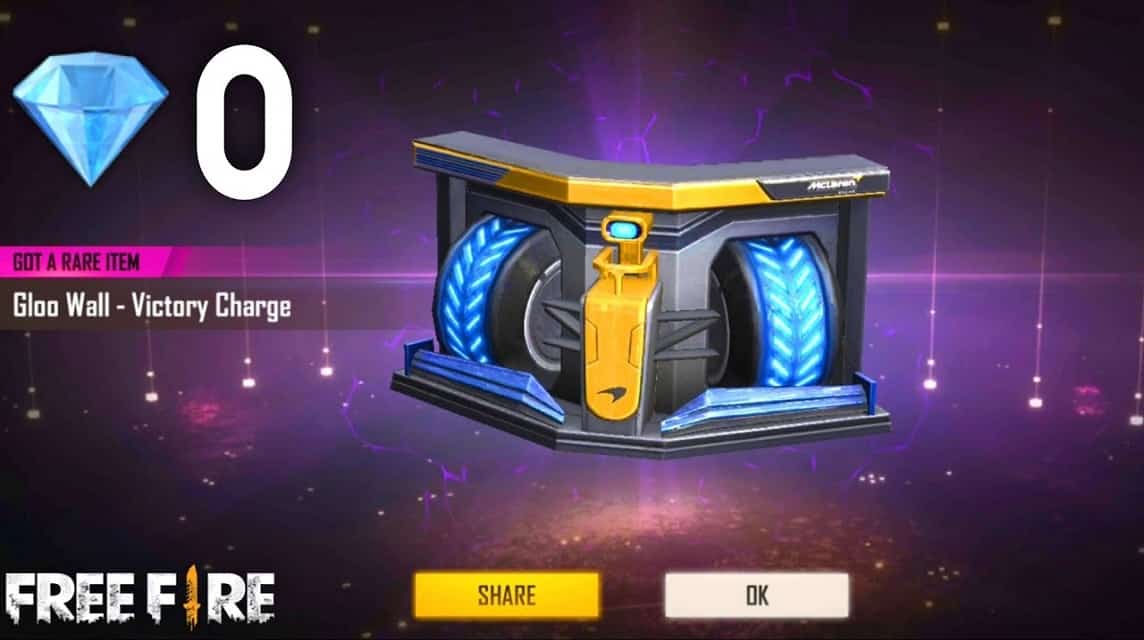 Items released during the Free Fire collaboration are rare and usually take a long time to return to the game. After the collab with McLaren, special car skins, as well as other items, were introduced to Free Fire.
One of the most favorite items at the time was the Victory Charge gloo wall. It was up for grabs at the McLaren Top Up which ran from July 28 to August 4.
Read also: 5 Best Gloo Wall Free Fire Skins 2021, Really Cool!
Gold Vault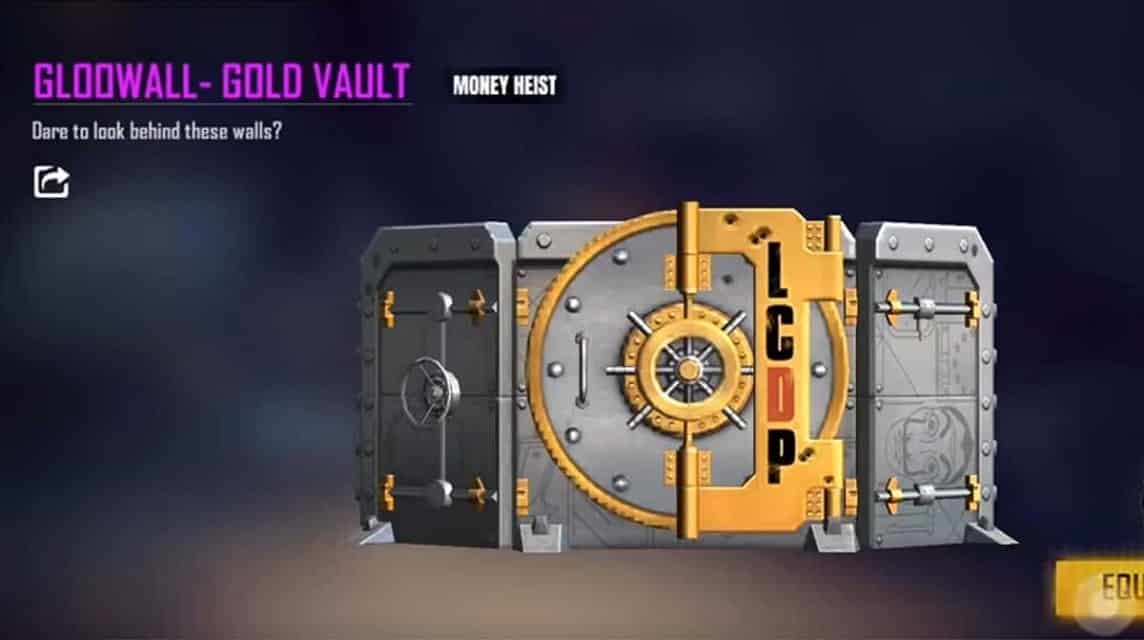 Another best gloo wall skin is the gold vault. The recent money heist collaboration was the last time Free Fire collaborated with this event, and because of that, it brought some of the best items.
The Skin Vault is literally shaped after a bank vault door, with gold detailing and the initials LCDP on it. Overall, the walls are very well designed and its users will definitely get a lot of attention from other players.
Gold Vault is a Money Heist themed gloo wall skin introduced by the developer in December 2021. It is part of the second Money Heist collaboration event, "Reload Target Down."
Featuring a bank vault design, it is a special edition item that boasts one of the best designs in the game.
However, there is a Free Fire MAX gloo wall skin that serves as a visual treat and a tactic to intimidate enemies. They are those who fall into that category. Therefore, this game has a variety of beautiful and efficient Gloo Wall skins.
Read also: How to Use Gloo Wall in OB32 FF Update
Gloo Wall skin category is not available in Armory MAX Free Fire. Therefore, the article above lists the best Gloo Wall skins that have been introduced in the game through synchronization with Free Fire.