Hello vicigers, this year there are as many as 12 Mobil Legends collector skins. The mobile legend skin collector is present every month from January to December 2021.
Tomorrow, Friday 3 December 2021, there will also be a new Mobile Legends collector skin. Namely, skin collector hero Nana.
Practically, that makes Nana the last Mobile Legends skin collector this year. He closed the row of skin collectors this year to be the 12th.
It is known, skin collectors with effects that can be said to be higher than the Epic Shop are present every month.
Also Read: Listen! Leaked Starlight Mobile Legends Skin January 2022
Here's a list of 12 skin collectors this year:
Valir – Demonlord (January 2021)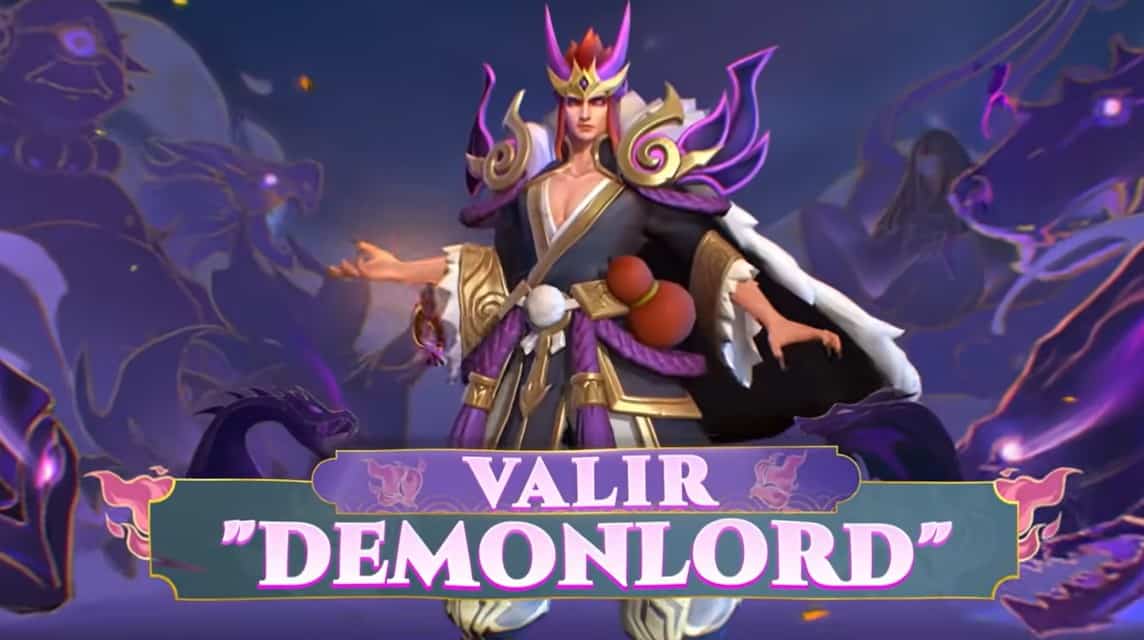 This hero got the first Mobile Legends skin selector in early 2021. He got the skin in January 2021.
Valir is the last skin to be released at the Epic Showcase event before entering the Grand Collector event.
Get a Free ROG Laptop and other attractive prizes just by joining Discord Quest #GamingYourWay at VCGamers. Join Now Here!
This hero becomes the demon king with a very cool appearance.
Wanwan – Pixel Blast (February 2021)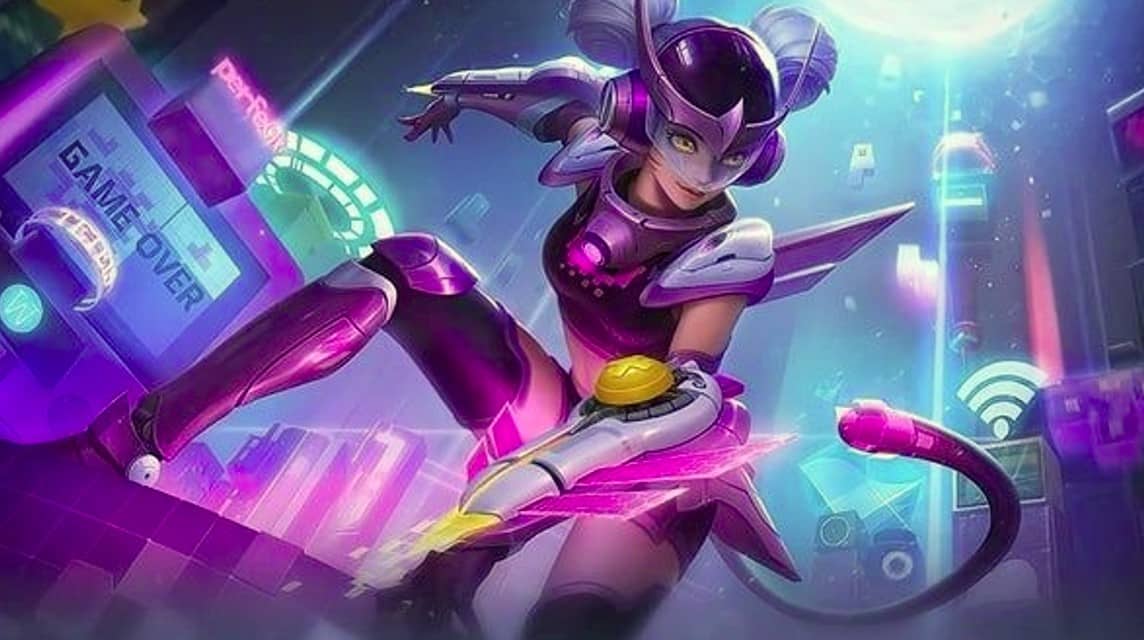 Entering the Grand Collector event, Wanwan- Pixel Blast became the first hero to get a skin. In this event, all skins changed their names to skin collectors.
Wanwan appears as an idol group with very good animation.
Gusion – Night Owl (March 2021)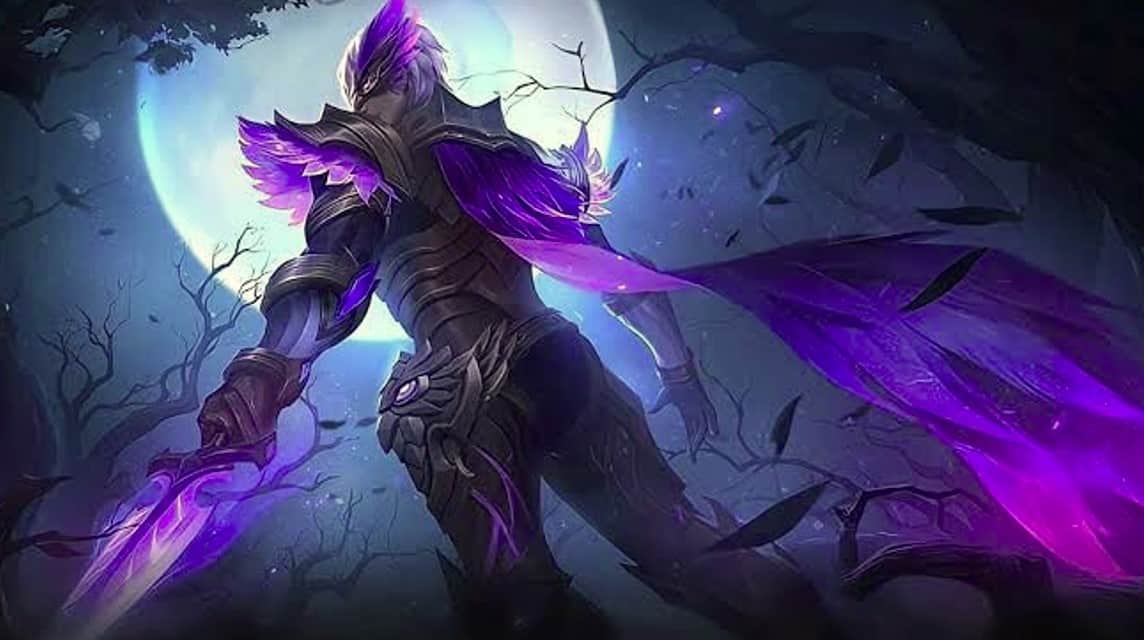 Furthermore, in March 2021 the skin was given to Hero Gusion. The skin given is called Night Owl.
This skill is the target of a hero who is also a Gusion user and is also an alternative for those of you who want to get a Legends skin from this one hero.
Angela – Floral Elf (April 2021)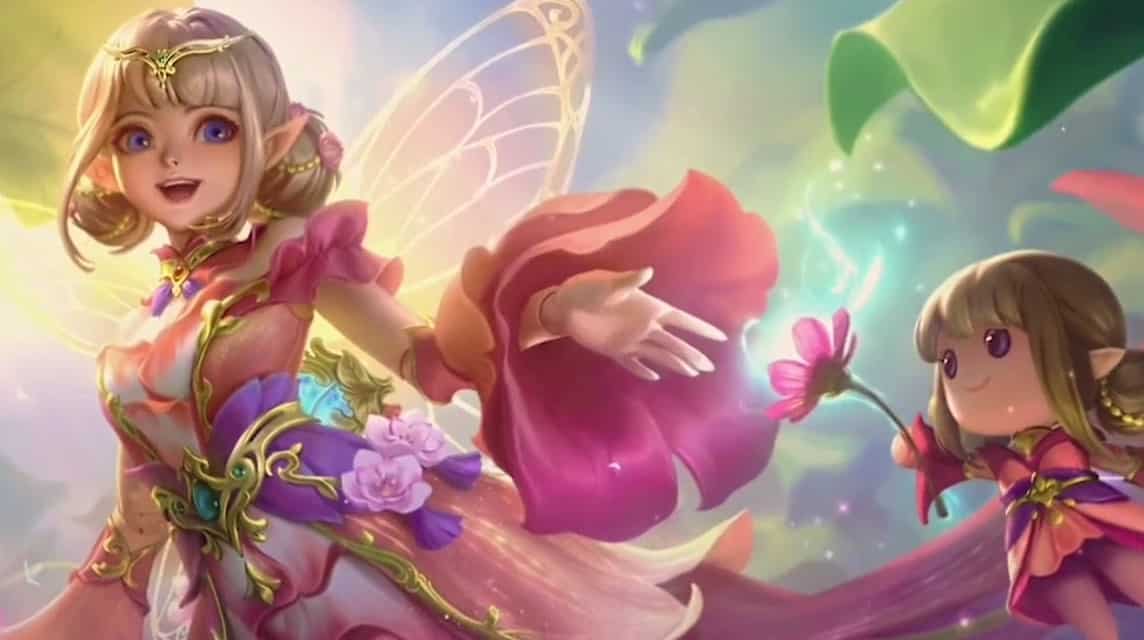 The next hero to get a skin is Angela. To be precise, in April 2021. This one support hero became popular when it came with this skin.
Angela got a skin with the name Floral Elf. This skin has become a favorite of the hero users.
The reason is, Nana looks very adorable and very cute in pink clothes.
Yu Zhong – Blood Serpent (May 2021)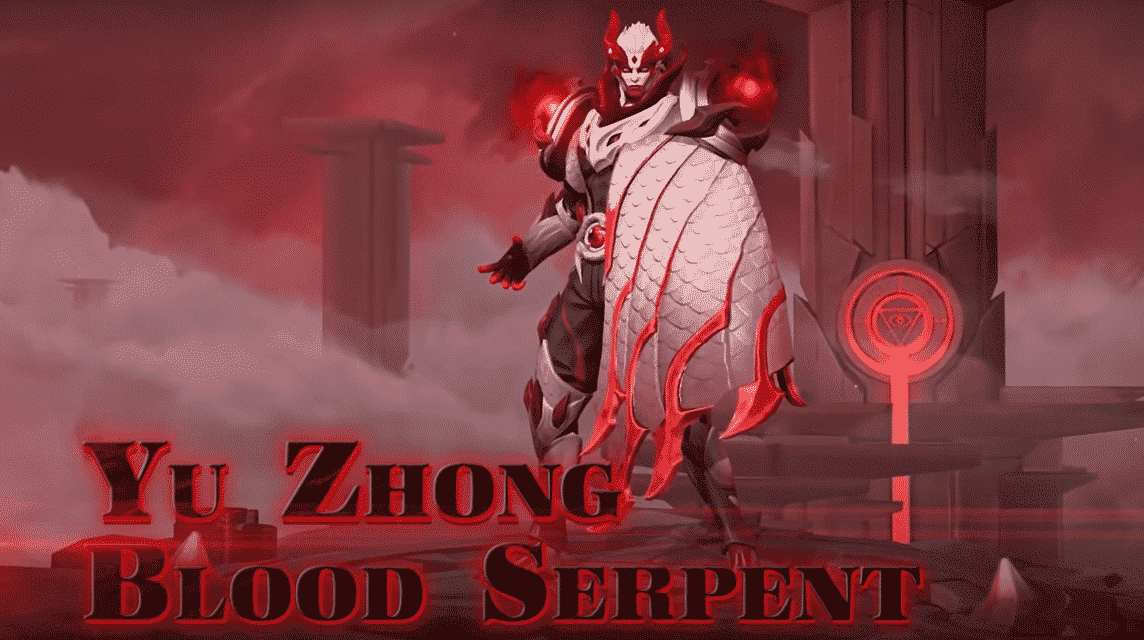 The hero who gets a skin collector in May 2021 is Yu Zhong. The skin you get is called Yu Zhong Blood Serpent.
This skin is one of the best new Yu Zhong skins. You will look very cool and look very different when using this skin.
You can have this skin at the Grand Collector event for a relatively high price.
Ling – Serene Plume (June 2021)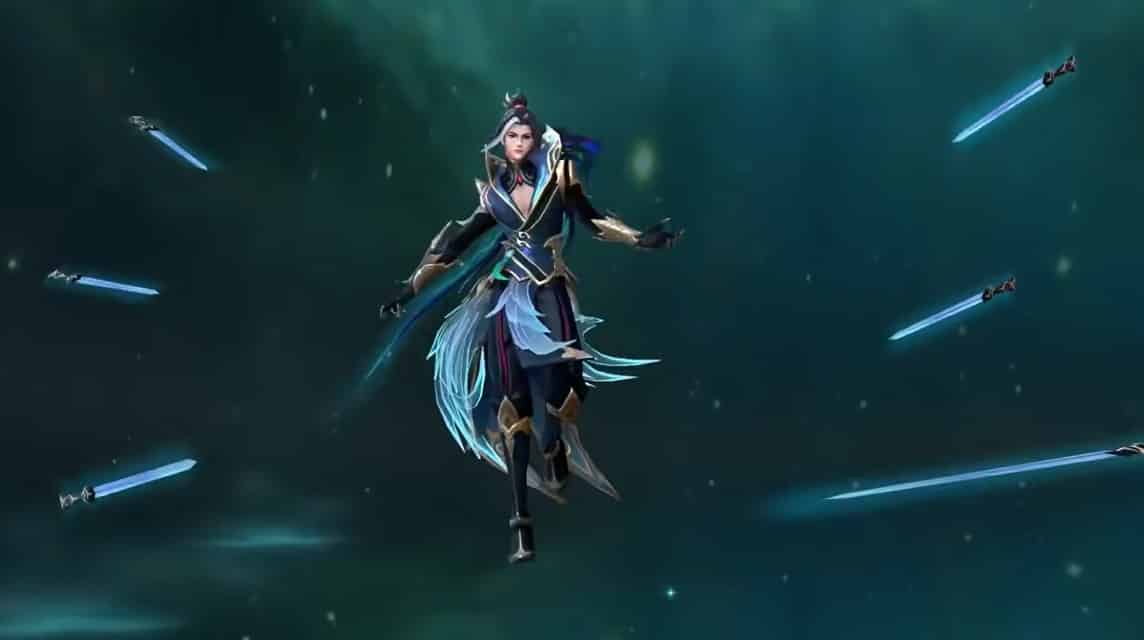 Furthermore, in June 2021 the skin collector was given to the hero Ling. The skin is called Ling – Serene Plume.
Hero Ling is known to have high mobility and is very strong. He has the ability to be very lethal.
Ling's combo attacks can overwhelm the opponent until they are eliminated in the game.
This skin makes Ling's skill animation look very cool in line with the clothes he uses.
Benedetta – Death Oath (July 2021)
In July 2021, the hero who got the skin was Benedetta. He got a skin with the name Benedetta – Death Oath.
This hero is a cool skin for you to get. Moreover, Benedetta is a Meta hero.
Benedetta is usually played with a number of roles. So, you don't need to be confused when using it to fight in the game.
You can play Beneeda as a core, support to offlaner in the game Mobile Legends: Bang Bang.
He can move quickly. So, the opposing hero who faces this one hero must really be able to anticipate his attack.
Balmond – God of Mountain (August 2021)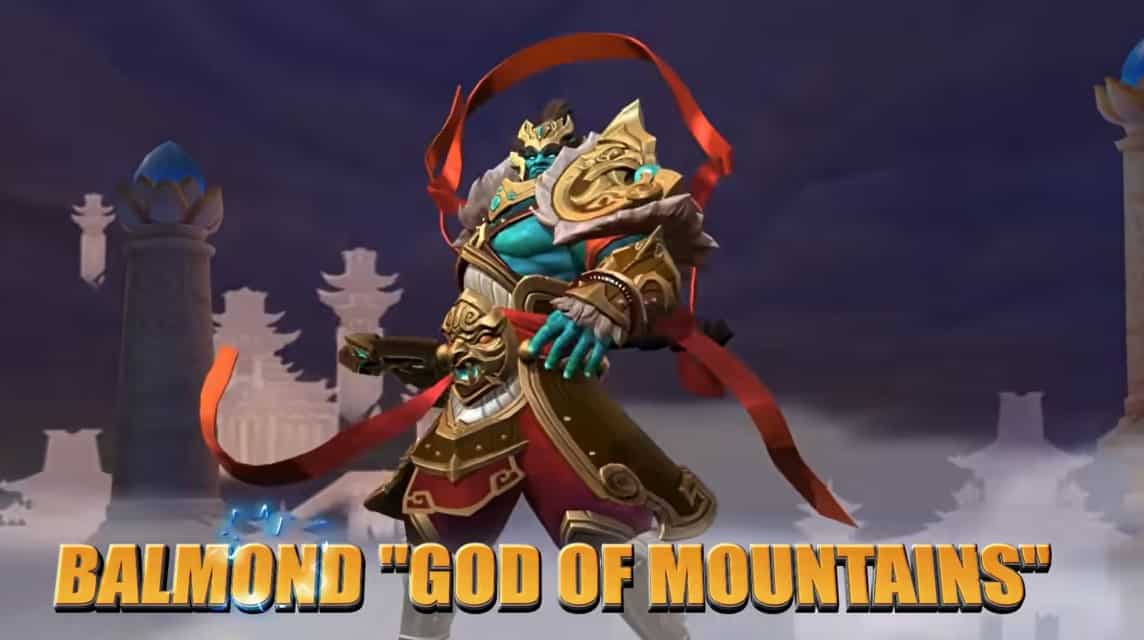 Next, the hero who gets a skin in August is Balmond. Skini Balmond – God of Mountains is one of the coolest skin choices you can have.
Hero users of course want to have this one hero to be able to compete in the Mobile Legends game: Bang Bang.
Scroll to continue reading
Scroll to continue reading
Scroll to continue reading
Scroll to continue reading
Aldous – Realm Watcher (September 2021)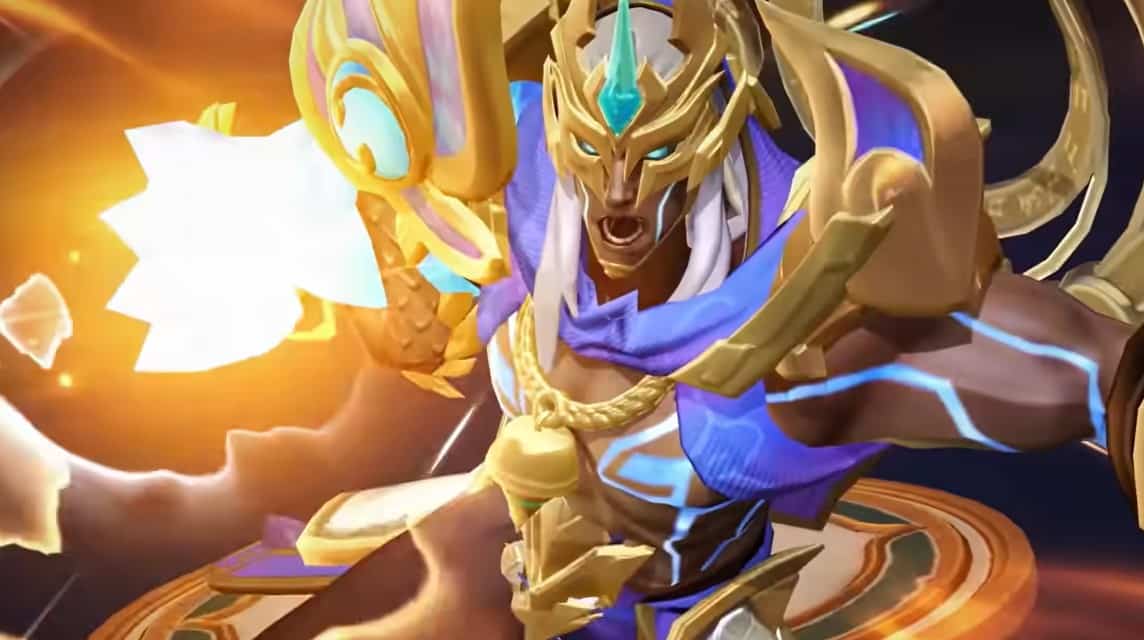 The hero who gets a skin in September 2021 is Aldous – Realm Watcher. This skin is one of the best skins that this hero has.
Aldous will appear like a god and is very strong when using this skin. Because, there is a dragon-like power in his left hand.
He also has a sphere of energy that is right behind him when he meets in the Land of Dawn.
Harley – Dream Caster (October 2021)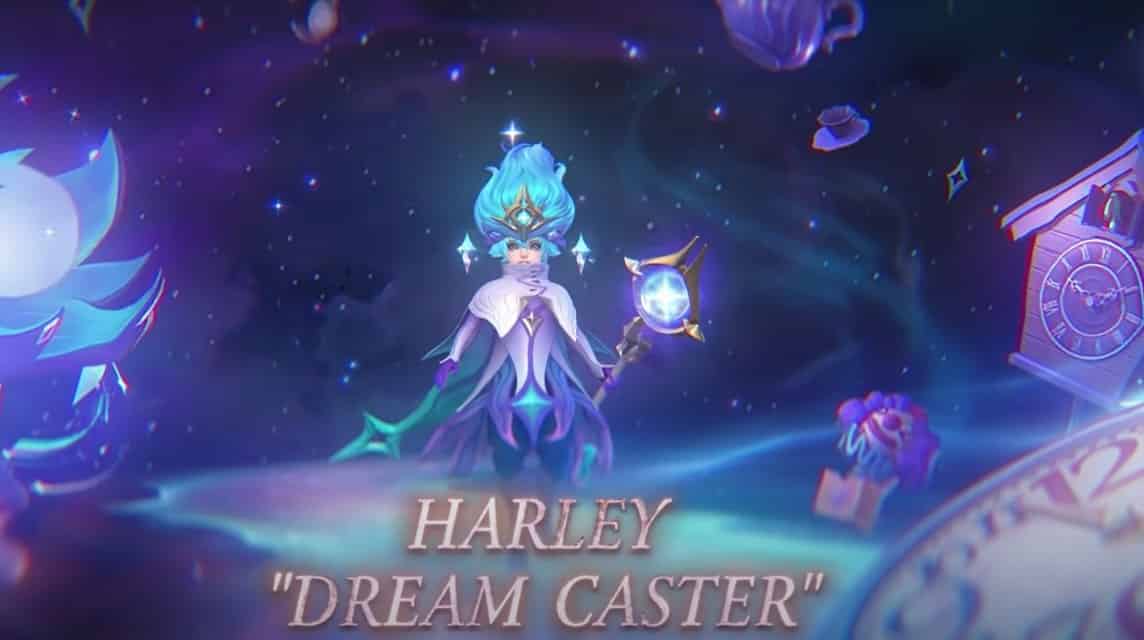 Then, the hero who gets a skin in October 2021 is Harley - Dream Caster. This skin will provide a good opportunity for Harley users.
Harley will change like a person in a dream when he uses this skin. He has blue hair with clothes filled with interesting motifs. In addition, Aldous also has a diamond decoration on his head.
The effect given when Aldous uses this skin will be different from before. Of course, it will be cooler for you to use.
Lesley – Falcon Mistress (November 2021)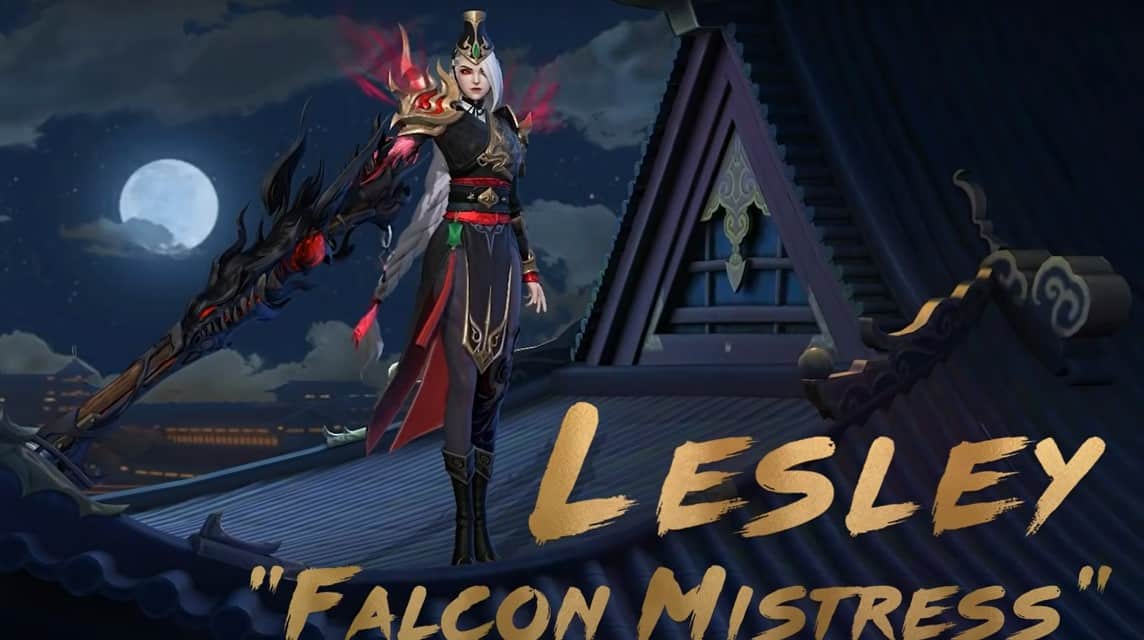 The power that enveloped Lesley's darkness, the power that would of course bestow upon Lesley that turned her into the Falcon Mistress. The appearance of this new skin is quite good, it even has a theme as ancient times and can be suitable if you use it when competing later.
Looks like a leader, Lesley who uses this skin gives a lot of effects to the clothes and especially to the shoulders of the skin. Wearing one of China's old traditional War suits, Lesley can render all enemies oblivious to her presence when attacking.
This skin will be coming soon on 5 / 6 November 2021, one of which we can have by doing the Grand Collector Spin later. The presence of this skin will also bring 2 other skins that you can choose from, if you really don't want Lesley Falcon Mistress.
Skin choices for this are Jawhead Collector Skin and Lancelot Royal Matador. So those of you who really want to have this skin and use it in matches, especially Lesley users, must have it.
Nana – Aqua Pura (December 2021)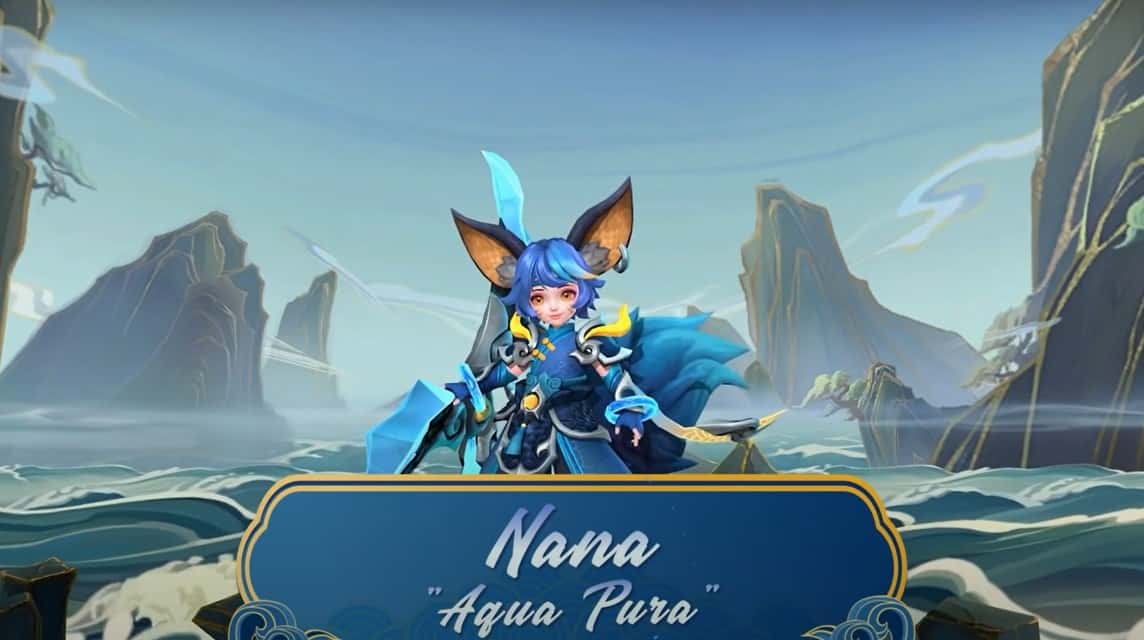 The skin that closes the year 2021 is Nana. Nana's skin has the name Aqua Pura.
Nana is described as a hero who can issue the power to stop a dragon that is on a rampage.
This skin is one of the best skins you can have in December 2021. Of course, you don't want to miss this skin.
For appearance, Nana uses cute clothes and is dominated by blue residents and there is a little yellow. In addition, Nana's hair will also be blue.
The theme of this skin is a holy place. You will see water with ancient images.
This skin does not only provide changes in terms of appearance. However, this skin will change the effect of the skin used by the hero.
Skin Collector Price
The Mobile Legends collector skin is a skin that has the newest caste in Mobile Legends. You can get this skin with the Epic Showcase Event and the Grand Collector.
In this event you can get skin collectors. The price is around 5,000-6,000 diamonds in the Grand Collection event.
Collector skins are different from starlight skins, which cost around 500 diamonds or the equivalent of Rp. 150 thousand.
The diamond price for one skin collector in Mobile Legends is the same as the Epic Limited skin in the previous Lucky Box event.
The Grand Collection event is one of the events that were previously Lucky Box. Then, Moonton tried to come up with new things from changing the event name to the appearance of the skin name.
Skin collectors previously attended the Epic Showcase event. Then Moonton changed several Mobile Legend collector skins in early 2021.
The price of skin collectors is relatively high. However, players can get a number of prizes after buying the skin collector.
You can get Rare Fragments, Emblems to Tickets. In addition, you can also get 4 skins when you want to receive 1 skin in the Grand Collection event.
There are several skins that you can get. Among them, Special Skins, Elite Skins to Normal Skins.
The Grand Collection event comes every month. This event is an exclusive event with limited skins.
Besides knowing Nana as a skin collector in Mobile Legends, I think we need to discuss the skills she has.