Have a hero skin in the game Mobile Legends is a matter of pride for every player. Meanwhile, the Alucard Lightborn skin is one of the expensive skins and the price makes it weak.
Alucard is one of the fighter heroes in Mobile Legends with very good HP Rain skills. Alucard is one of the soldiers of the Moniyan Kingdom and is a member of the Lightborn Mobile Legends team.
The price of Alucard Lightborn leather seems to be in great demand by Mobile Legends users. He is also a strong warrior and can kill his enemies quickly thanks to his combination abilities.
Being a member of the Lightborn Squad in Mobile Legends, he got his newest Lightborn skin called Striker. Here we will discuss the price of the Alucard Lightborn Mobile Legends skin.
In this article, we will explain how much the Alucard Lightborn skin costs in the Mobile Legends game. For those who are curious and want to know the price of the Alucard Lightborn Mobile Legends hero skin, let's see the full explanation below to make it more accurate and more accurate!
Alucard's Story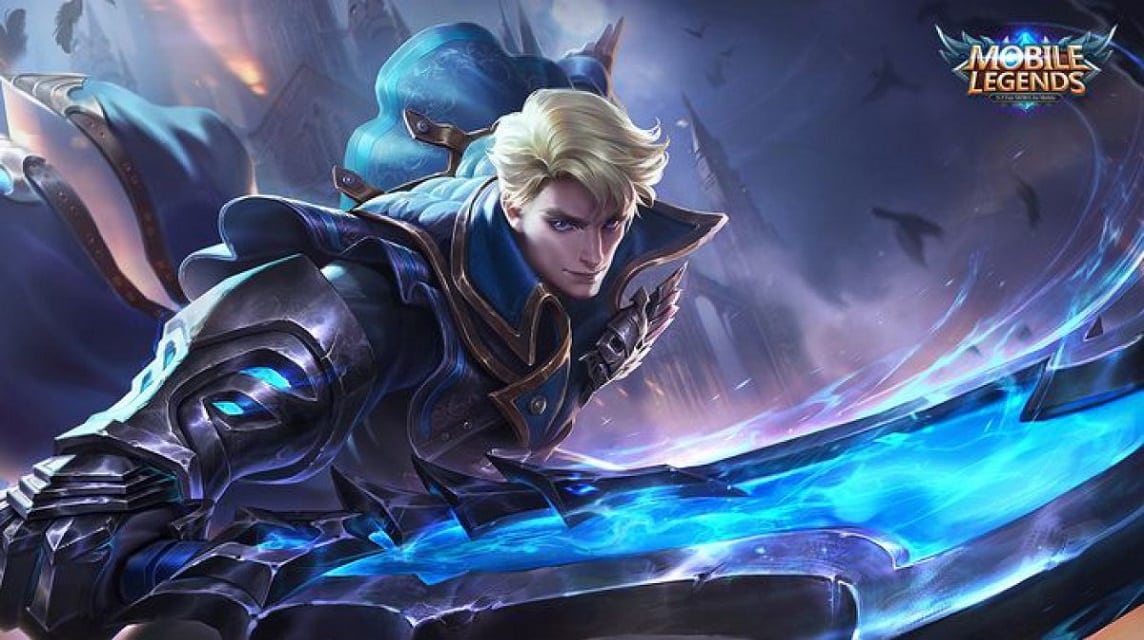 Alucard is one of the semi-Assassin Fighter heroes with considerable damage. In addition, the mechanism of this hero is not difficult, so that the hero in Alucard can be easily mastered by everyone. Also, if he is already done, then it will be difficult to kill this hero because the Lifesteal in it is very difficult. 
Talking about Alucard's story, he is a soldier with a mission to take revenge in the land of demons who killed his parents. It was a very difficult journey for him, until he finally became a demon hunter, whose life was feared by all demons.
Since birth, he was always abandoned by his parents, who went to war. As an urban warrior, it is his responsibility to protect the city from the attacks of the demons, who have wanted to be defeated for years.
One day, his parents went to a remote town to do some work. Because he is used to it, Alucard is never afraid, especially since now, after carrying out his duties, his parents always come home healthy.
However, after days of no news, he felt fear and terror. Since his parents usually didn't walk around at this time, he only prayed that God would save the soldiers who did such a task.
One night, a group of soldiers finally arrived in the city. He was so happy that he tried to find out where his parents were. But unfortunately his desire to live with his parents had to fade for longer.
Tigreal, as the leader of the city's army, said that both his parents had died in service. He was also very sad when he returned home, already at a loss as to what to do. Right now, he was just an orphaned teenager. The sadness in his heart was heavy.
Only in the end does his sadness increase and he becomes obsessed with revenge against the demon nation that killed his parents.
After a year of training against real demons, Alucard became a great warrior. And he became part of the Demon Hunter with the same ambition, which is to avenge the death of his parents, especially after being tortured for several months in prison.
Finally, he managed to get rid of the demons from each other. His fighting skills are very good. The demons who saw his existence were frightened. Every time Alucard saw them, they would surely lose their lives. No matter how cleverly they searched for a place to hide, he would definitely find it.
Price of Skin Alucard Lightborn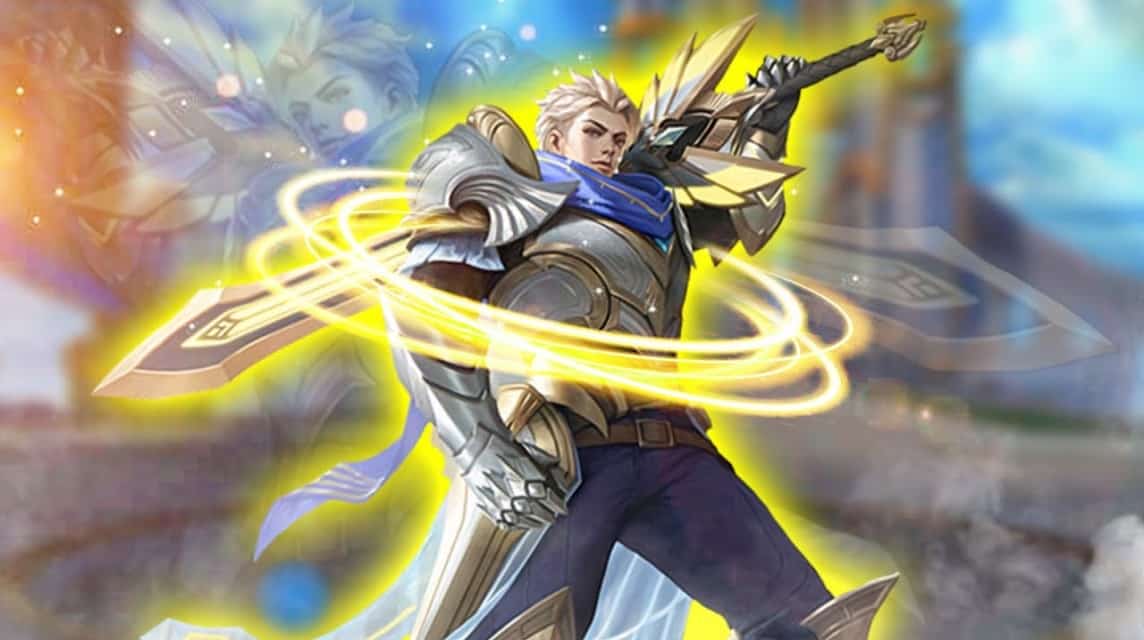 Lightborn is one of the Squads tasked with defending the Kingdom of Moniyan in Mobile Legends. The Lightborn army leads Silvan as the Princess of the Moniyan Kingdom.
The Lightborn team consists of the heroes Alucard, Tigreal, Harith, Granger and Fanny. Every hero who is a member of the Lightborn Squad will also get a Lightborn-themed skin in Mobile Legends. You can see this Lightborn skin directly in the Shop Mobile Legends section and get it only by buying 1089 diamonds.
Read also: This is the Best MLBB Alucard Skin, which is your favourite?
Alucard Lightborn Skin Price in Rupiah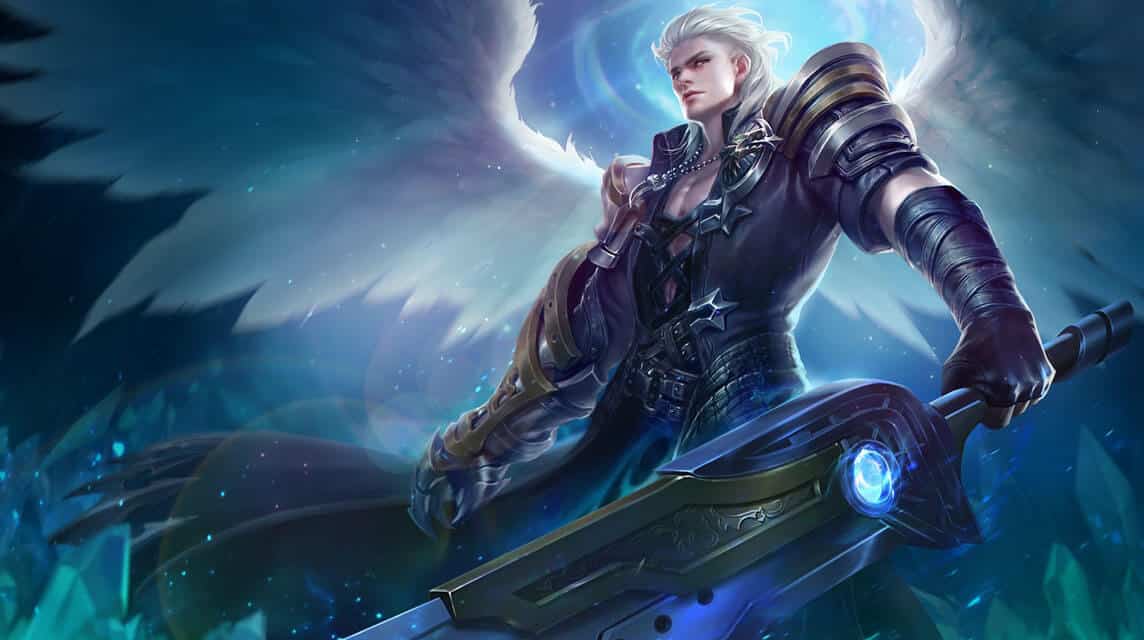 According to calculations in Rupiah, you can buy 1000 diamonds first at a price of Rp. 299,000 will then buy another 100 diamonds for 30,000, so you will spend a total of IDR worth to buy the Lightborn skin, which is IDR. 329,000.
Alucard is one of the fighting heroes in Mobile Legends who is codenamed Lightborn Strike. Alucard in show mode with Skin Striker Lightborn is quite smart and very authoritative.
Alucard gets really cool because gold is a feature he stands for. In addition, the combination of white, silver and gold on this costume with a light children's theme is perfect for Alucard.
This hero weapon is also designed to turn into a sword that seems to have the power of light. The sword is very good and makes it even colder.
For animation effects, the bright display in Mobile Legends is quite good. This skin has a higher price than the Epic Shop skin because the quality is better than the Epic Shop Mobile Legends skin. Every offensive skill he has will give an animation effect when using this Lightborn Striker skin.
Many youtubers have also seen the appearance of this Lightborn Striker and usually give very good feedback. For Alucard players who are already interested in this skin, just buy it and come directly to the Mobile Legends store which has 1,089 diamonds. 
Thus the explanation of the price of the Lightborn Alucard Mobile Legends skin that we have discussed. Hopefully useful and a good reference source for all of you.
Read also: 5 Advantages of Hero Alucard in Mobile Legends 2022
For those who are interested in buying and just trying to use the Mobile Legends game! Also visit VCGamers and get other interesting game news.