Continuing from our previous discussion regarding some of the advantages of the Poco X3 Pro. If you have entered this article, but haven't read Part 1, please click the link below.
Also read: Are you serious? Poco X3 Pro Enters Indonesia Officially? – Part 1
Mid-range HP with a large internal storage capacity of up to 256GB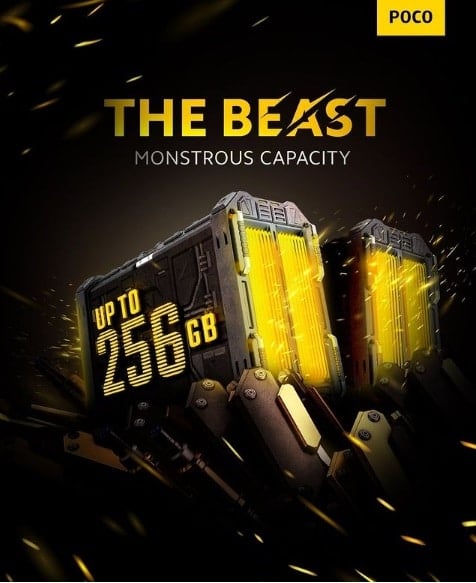 Besides being the first mid-range HP class to use the Snapdragon 860 processor from Qualcomm. Poco X3 Pro, it seems, is also in the minority of mid-range class HP which has an internal storage capacity of up to 256GB. Try to mention a mid-range class cellphone that has an internal storage capacity of up to 256GB, comment below, Vicigers!
At its global launch, the Poco X3 Pro has 3 variants of RAM capacity and internal storage, namely 6/128GB, 8/128, and the highest variant is 8/256GB. But for the Indian market itself, the highest variant is only up to 8/128GB, unlike Poco Indonesia's promise to officially bring in the highest variant 8/256GB, let's just wait.
The Poco X3 Pro has also been embedded with UFS 3.1 storage technology which has a much higher read & write speed than the previous version 2.1 or 2.2, even the Poco X3 NFC is only equipped with UFS 2.1 technology.
Internal capacity of 256GB with UFS 3.1 technology, do you think you will still run out of storage capacity, Vicigers? If you are a content creator who edits videos on a smartphone, maybe 256GB is still not enough.
But calm Vicigers, Poco X3 Pro is claimed to be able to accommodate microSD up to 1TB in its hybrid SIM slot. 1TB? I feel that our external HDD also has that much capacity.
Not upgrading the SIM slot, the Poco X3 Pro has the same fate as its younger brother Poco X3 NFC, which if you want to add a microSD you have to give up SIM 2 to be released, because the SIM slot used is a hybrid type.
Poco X3 Pro global price in India
The lowest variant of the Poco X3 Pro 6/128GB in India is priced at 18,999 Rupees, or if converted at today's exchange rate it is around 3.7 million.
3.7 million to get a HP BNIB (Brand New In Box) with the latest Snapdragon 8 series? It feels like a dream, if this cellphone comes out in 2020 or before.
But, again, Xiaomi seems to want to undermine the market price, and make their product a mecca for the price of HP that will be launched for competitors.
Scroll to continue reading
Scroll to continue reading
Scroll to continue reading
Scroll to continue reading
Surely competitors will think about it, right, how come Xiaomi with the Snapdragon 860 dares to pay that much, we're still using the Snapdragon 7xx series, are they more expensive?
But it seems that it is difficult for competitors to implement, in fact brands such as Samsung, Realme, Vivo, etc., which have just released their new series of smartphones, have not been influenced by Xiaomi's strategy.
Like Realme 8 and Realme 8 Pro, which are priced at SRP 3.6 million to 4.5 million, they are not affected by the price of the Redmi Note 10 series, where even the most expensive variant doesn't even touch the price of 4 million rupiah.
Luckily, Realme still has loyal fans in Indonesia, so the price is more expensive than the Redmi Note 10 series. So far, the Realme 8 series is still selling well during flash sales.
Get ready April 20 at half past 9 pm launch event Poco X3 Pro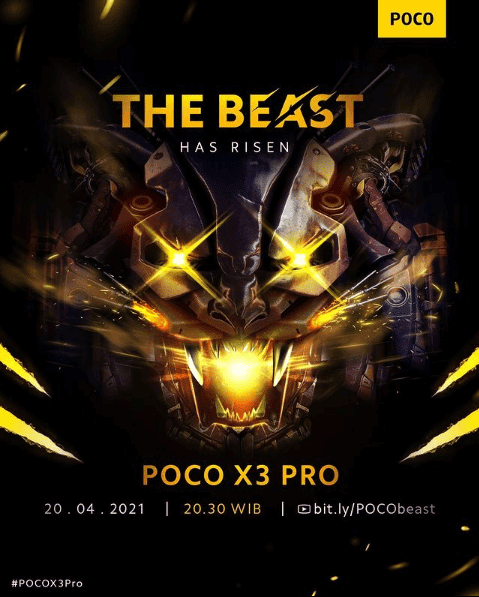 In the end, we will still be waiting for the Poco X3 Pro launch event, will there be any surprises issued by Poco/Xiaomi Indonesia?
Will the official price of the Poco X3 Pro in Indonesia be cheaper than India or other countries that have held launch events earlier?
Answers will be available at 9:30 p.m., Tuesday April 20th, Vicigers!
Oia, for those of you who are curious about the article that will discuss power struggles head to head Poco X3 Pro with its younger brother Poco X3 NFC, stay tuned. We will also discuss it at the same time, for those of you who already have the Poco X3 NFC, do you need to upgrade to the Poco X3 Pro?
Don't miss it to always get the latest and complete news updates about games. Starting from new game reviews, tips & tricks, and so on. Just follow the account Instagram VGamers and Channels YouTube we do. Come on! Join the community on Discord VCGamers, the largest gamer community in Indonesia discord.gg/EDWvQ9jQEp.