Season 28 of FF has arrived and all players are back in rank below. Well, for how to quickly reach the grandmaster rank, you should read this article.
Garena provides users with various opportunities Free Fire MAX to claim multiple rewards, and the in-game Ranking system is meant for the same purpose. Gamers can maximize their rankings to take advantage of a series of instant and seasonal rewards based on the level they have reached.
Grandmaster, which includes five (I to V) sub-ranks, is the highest level player attainable during the Ranking Season for a given mode.
Make your character even cooler with top up Free Fire (FF) you at VCGamers. Want to pay with Qris, ATM, even at minimarkets? Can!
Users get less than two months to maximize their tier and get the reward accordingly. However, it is not easy to reach the Grandmaster level in season 28 ff.
Tricks to Increase Grandmaster Rank in Season 28 FF
Season 28 ff for Free Fire MAX's Battle Royale ranking mode has started on June 16, 2022 and will peak on August 5, 2022.
Thus, it is very suitable for gamers to start ranking up in the game. Even if they started early, their chances of reaching one of the Grandmaster levels were quite slim.
Therefore, readers should take a look at the following tips that can help them reach the Grandmaster level in Battle Royale Rank Season 28 ff.
Customizing the HUD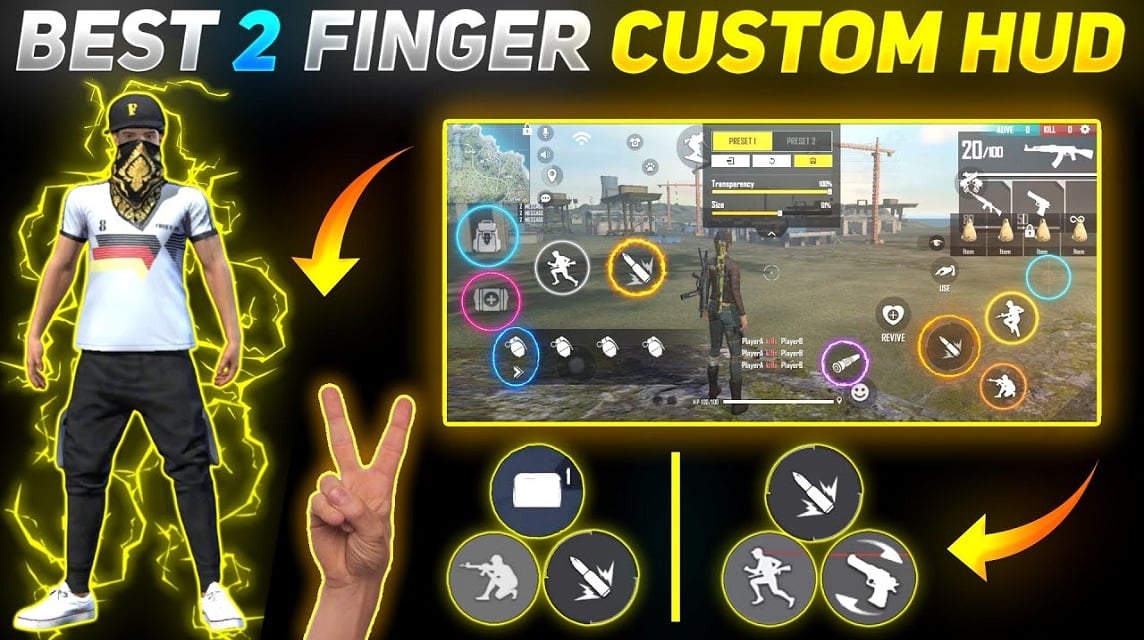 The HUD (heads-up display) is a key feature in any shooter game, allowing the user to have command over aim, character movement, and shooting. Therefore, players should continue to adjust their HUD settings in Free Fire MAX until they get the optimal layout.
Furthermore, one can use specific claw settings (two fingers, three fingers, or four fingers) based on their smartphone/tablet grip, size and playing style. Two fingers are perfect for an aggressive shooting strategy, while the four-finger setting allows for professional-grade movement control.
Thus, adjusting the HUD will help gamers in the long run, because initially, they may face some problems with the controls.
Over time, a well-optimized HUD will pay off users with extraordinary skills, provided they have trained hard in matches in season 28 ff.
Better to Play Squad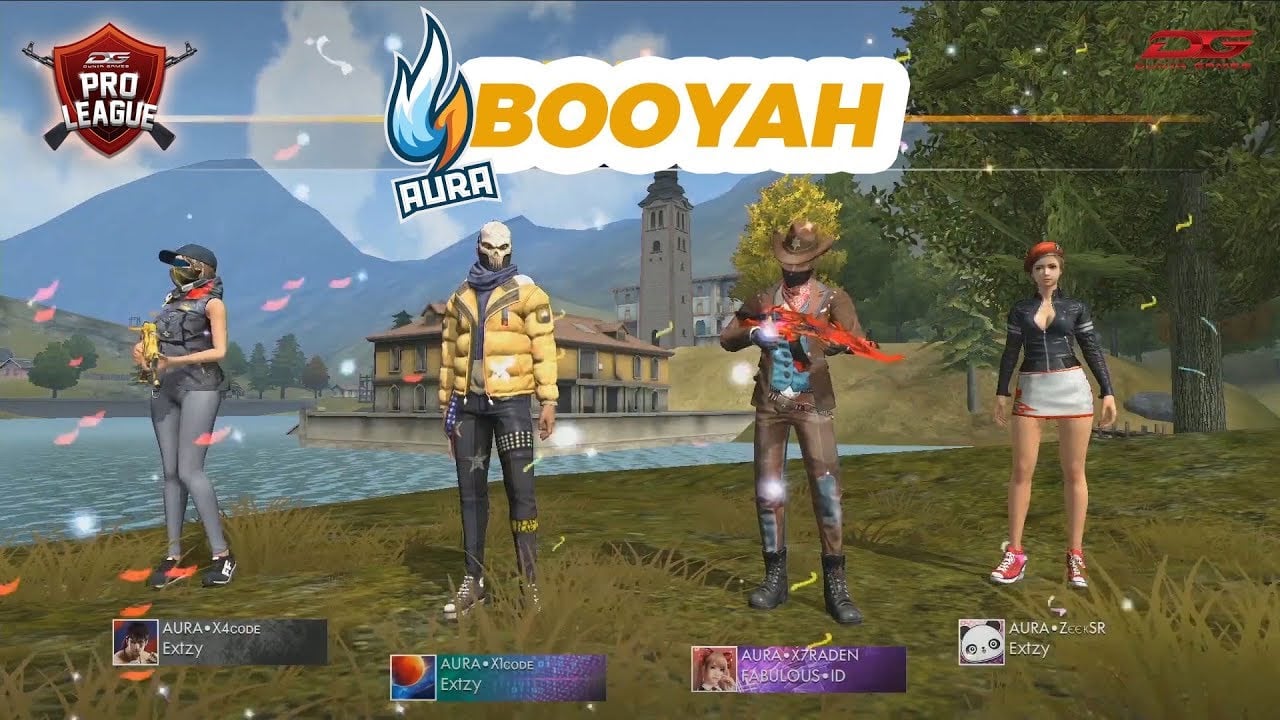 Solo playing demands better skill from the user as it involves applying an independent playing style without reserve. At the same time, playing in squads involves an interdependent game strategy with team support.
Thus, choosing squad over solo in BR mode allows the user to increase their survival time.
Moreover, one could also claim more victories with excellent coordination in end zone battles. So, consequently, one could get more ranking points.
The lack of coordination and communication that accompanies playing with random teammates can hinder progress to Master rank. Therefore, it is always recommended to play with teammates with the same goal for push rank.
Also, playing with them regularly, regardless of whether it's Battle Royale or Clash Squad will build a lot of understanding and teamwork, which is necessary when pushing up the rankings. While it may take a while to find the right team, it will be worth it.
Choice of Characters and Pets
Scroll to continue reading
Scroll to continue reading
Scroll to continue reading
Scroll to continue reading
Users sometimes use characters and pets, which is a popular choice. However, it is more beneficial for players to use characters that suit their playing style and help the team.
In addition, one must also choose a pet on the same basis as the character's abilities, and the team must have one pet such as Falcon to increase landing speed at their chosen place in Free Fire MAX BR mode in season 28 ff.
Characters are an important part of Free Fire, with character combinations having a huge impact on the overall gameplay.
As a rule of thumb, users should have one or another character that will allow them to gain health points with Alok, K, and Jota, some of which are great to start with. They can also have different combinations for Clash Squad and Battle Royale.
On the other hand, some pets like Falco are suitable for Battle Royale mode and should therefore be avoided in Clash Squad. Mr Waggor is a good choice for Battle Royale and is widely used by gamers.
Read also: 5 Best FF Healing and Combat Pets June 2022
Choose a Safer Place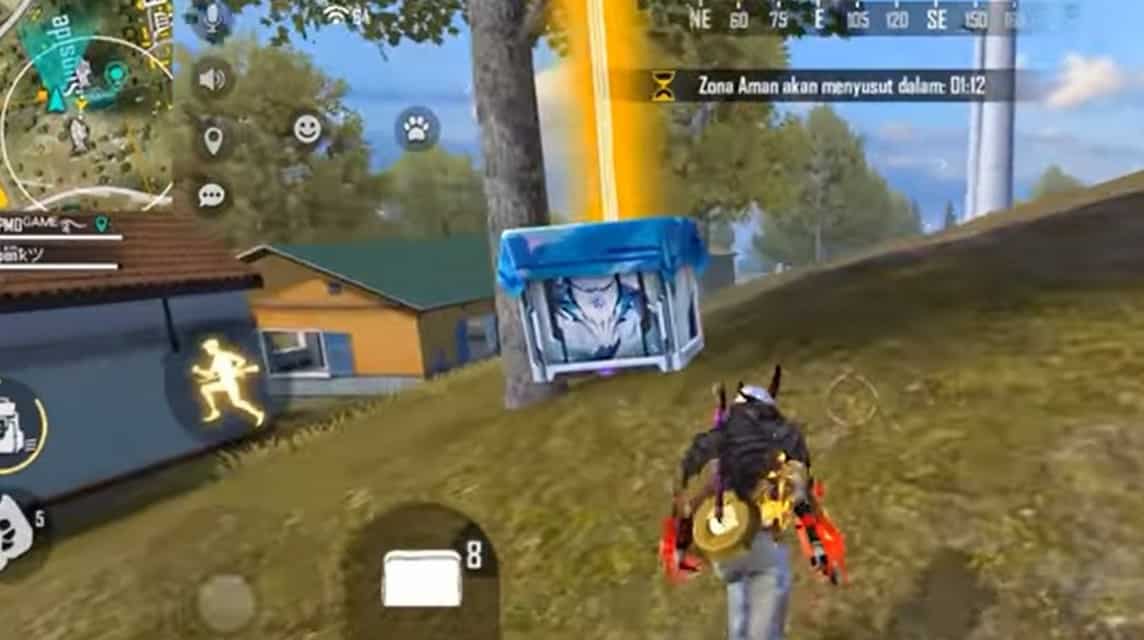 It is very important to survive longer to collect more ranking points in the match MAX BR Free Fire season 28 ff. Thus, the team jump leader had to choose a relatively safer landing spot to increase their chances of survival.
Next, the user must focus on collecting enough loot, including weapons and healing items. They have to avoid unnecessary fights in the first half of the match and keep moving from one location to another.
Regardless of the tips given, users have to keep training hard in the training range to improve their skills. They can also strategize when selecting loadouts or adjust sensitivity before entering a particular match.
Read also: 5 Best Old FF MAX Items You Can Buy in June 2022
Sticking to the game plan will allow the user to reach Grandmaster I and the next rank with ease.