Hi Vicigers, this time maybe we will discuss a little question that is often asked by some of you, namely about why iMessage is not on Android? Maybe it will be released later? Or not at all?
Read also: iPhone 13 Leak Comes With Smaller Notch
Exclusive iMessage for iDevice users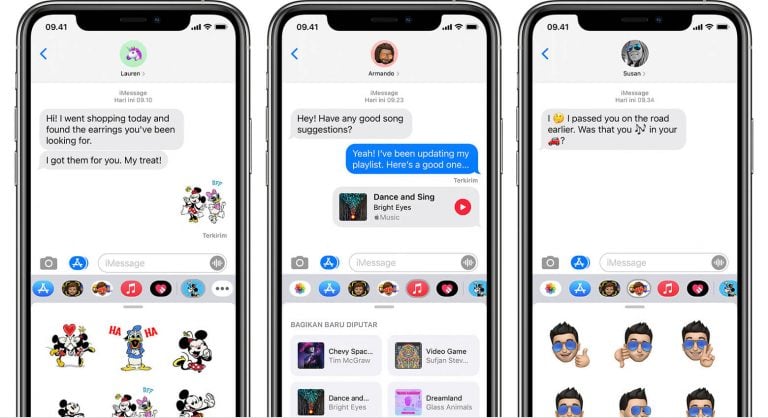 Scroll to continue reading
Scroll to continue reading
Scroll to continue reading
Scroll to continue reading
A document reveals that Eddie Cue (Apple's senior vice president of internet software and services) wanted iMessage to return to Android in 2013, but has been rejected by other executives, who argue that the exclusivity of iMessage is the most difficult reason for someone to leave an Apple product.
Some sources also inform that Google's attempt to buy WhatsApp was what made Cue really push to make iMessage multiplatform.
Cue's concern is well-founded, who doesn't envy the WhatsApp application with its number of cross-platform users, which to date has reached billions of users?
But it's undeniable that what characterizes an iDevice so far is the iMessage application that can only be used by Apple users, and that's probably something that Apple doesn't want to change.
As a way to fight Google
The Verge (an American technology news media network operated by Vox Media with offices in Manhattan, New York) had informed that Apple did not want to lose one of its most important applications and enter Google's environment.
iMessage is believed to be the best messaging app and Apple believes it should set it as the industry standard.
Quoted from The Verge, Federighi (Apple's senior vice president of software engineering) concludes by saying that
"In the absence of a strategy to become the primary messaging service for the vast majority of mobile users, he worries that iMessage on Android will only serve to remove barriers for the 'iPhone Families' giving their children an Android smartphone."
It makes sense, indeed, with a family who usually uses iDevice devices, then they find out that Apple's messaging application is multiplatform, it is not impossible that they (parents) will give their child an android smartphone that is more affordable, instead of a ' children's introduction to smartphones.
So, if you are Vicigers, do you agree that iMessage can be used multiplatform in the future? Please share your opinion in the comments column, okay?
Don't miss it to always get the latest and complete news updates about games. Starting from new game reviews, tips and tricks and so on. Just follow the account Instagram VCGamers and Channel YouTube yes. Come on! Join the community on Discord VCGamers, the largest gamers community in Indonesia discord.gg/EDWvQ9jQEp