Read next: Overview of Motorola Moto G60 & Moto G40 Fusion – Part 1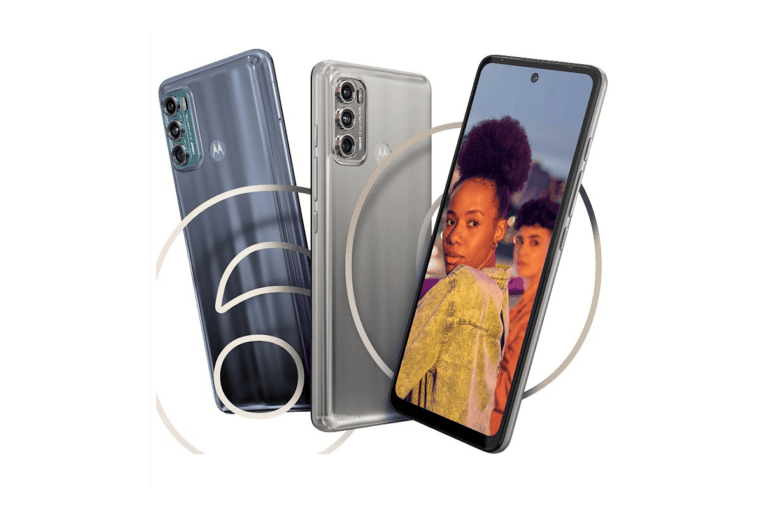 Design and screen
The Moto G60 measures 169.6 x 75.9 x 9.8mm and weighs 225g. These dimensions are slightly larger than the Moto G100 – 168.4 x 74 x 9.7mm, 207g.
Out there, it turns out that many have complained about the difficulty of holding the Moto G100 comfortably in one hand, so maybe a similar fate will be encountered if you plan to buy this cellphone, but actually this is not a problem if you are a connoisseur of smartphones with large screens.
Along with the power button and USB-C charging port, you'll see a 3.5mm audio jack on top, a fingerprint sensor on the back, and a dedicated Google Assistant button on the right side. This cellphone is made of plastic and also does not have any certification.
The Moto G60's screen matches the specs leaks that we found out last month. This HP screen has a 6.8 inch IPS LCD panel with a refresh rate of 120Hz, HDR10, and has FullHD+ resolution of 1080 x 2460 and 396 ppi.
You won't get the color range and contrast that you will get with an AMOLED screen, but the high refresh rate will help you handle fast-paced games and apps very well.
Many other Moto GX0 phones only have refresh rates at 90Hz and 720p, making the Moto G60 a significant visual improvement.
Meanwhile, the Moto G40 Fusion has almost the same size, screen resolution, weight and features as the Moto G60. However, the Moto G40 Fusion comes with a slimmer body, which is 0.1mm thinner than the Moto G60.
Camera and battery
The Moto G60 has a triple rear camera with a 108MP main sensor, an 8MP 118-degree ultra-wide sensor, which doubles as an 8MP macro camera with 4X zoom, a depth sensor, and a 32MP selfie camera.
For video matters, you can record in 4K resolution up to 120fps or 1080p up to 240fps.
In comparison, the Moto G100 has a 64MP main sensor, 16MP ultra-wide, and a 16MP selfie camera, while the Moto G30 has a 64MP main sensor, 8MP ultra-wide, and a 13MP selfie camera. Many have tested the two cellphones, and many of them were impressed with the results of the main camera, but not the results of the selfie camera.
Since the Moto G60 actually has the same photography software with improved hardware, many expect that the Moto G60 will work better with the main camera and reduce some of the selfie camera problems that happened with its G30 and G100 siblings.
Unlike the Moto G40 Fusion, you will get reduced specifications on the main camera which has 64MP megapixels but get the same camera specifications on the rest.
However, a reduction in specifications also occurs in the selfie camera Moto G40 Fusion, this HP selfie camera is only armed with a 16 MP resolution module with an aperture f/2.2.
Both the Moto G60 and Moto G40 Fusion have 6,000 mAh batteries. Most of the other Moto G 2021 phones have a 5,000mAh battery, of course you don't need to be afraid of running out of power for a full day, but if your battery runs out, these two cellphones also support 20 Watt fast charging.
Moto G60 and Moto G40 Fusion performance
The Moto G60 and Moto G40 Fusion both use the Qualcomm Snapdragon 732G chipset, an octa-core CPU with a speed of 2.3GHz. This processor is specifically designed for middle-class gaming smartphones.
You will only get 1 variant on the Moto G60 to choose from, namely 128GB of storage and 6GB of RAM. Meanwhile, the Moto G40 Fusion has 2 variants, namely 4/64GB and 6/128GB.
The first time you turn it on, you will immediately get Android 11 on these two cellphones. Because they still use Snapdragon 732G, these two cellphones only support the 4G LTE network, unlike their brother Moto G50 which already supports 5G networks.
Isn't it interesting? For Moto fans in Indonesia, are you tempted to buy it even though you have to checkout directly from an outside marketplace/e-commerce? Try to write your answer in the comments column, OK!
Don't miss it to always get the latest and complete news updates about games. Starting from new game reviews, tips and tricks and so on. Just follow the account Instagram VGamers and Channels YouTube yes. Come on! Join the community on Discord VCGamers, the largest gamer community in Indonesia discord.gg/EDWvQ9jQEp