apples has released its "entry-level" MacBook series in July 2022, where the Macbook M2 product is the flagship. 
This Apple product is one of the cheapest on the market. In addition, the Macbook M2 is also one of Apple's best products that can switch from x86 processors to Apple Silicon.
The Macbook M2 is the successor to the MacBook M1 which was released in early 2020. As the name suggests, this device uses the Apple M2 processor which has improved performance compared to the Apple M1.
For information, the main part of the Apple MacBook series is a sleek and beautiful design. This type of MacBook has always managed to be a light, thin, and ultraportable laptop, but still offers fast performance.
The screen is still a long-awaited feature because it has qualities that are hard to find in other laptops in its class, offering high brightness and a stunning color display making it very suitable for graphics needs. 
Although it still has a lot in common with its predecessor MacBook, Vicigers will find a number of improvements to this Macbook M2. 
So, in this article, we have listed five advantages of the Macbook M2, which is one of Apple's flagship products.
List of Advantages of Macbook M2 
What are the advantages of this cool Macbook M2? Come on, see the detailed explanation below, it will definitely make you even more happy to buy it. 
Cooler Design Display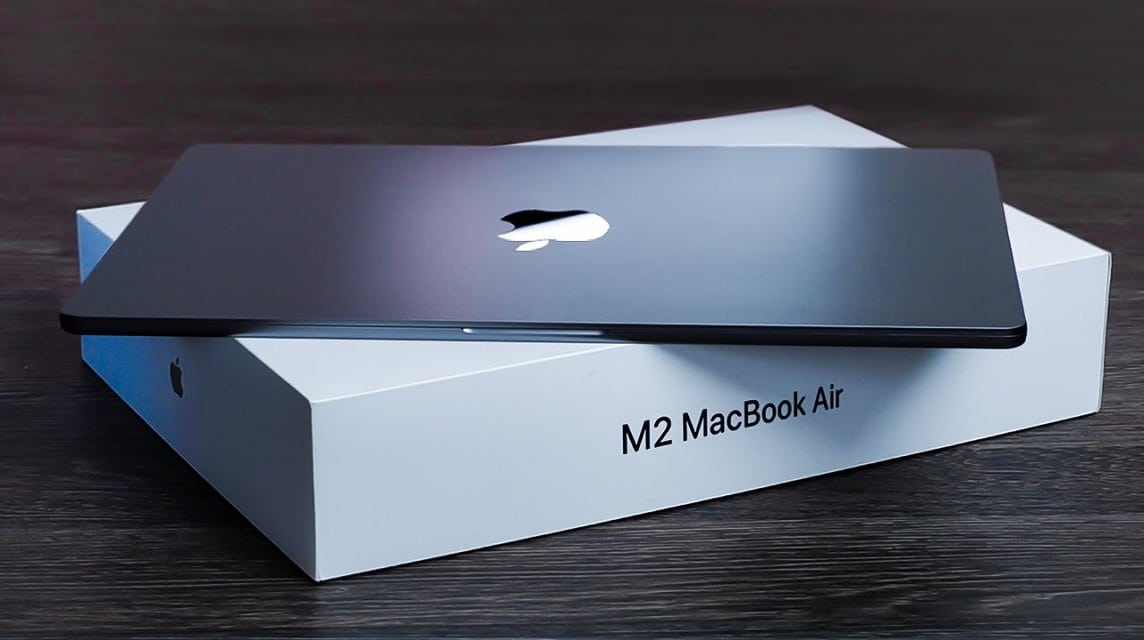 Everyone definitely wants to choose a laptop that is small and light so it's easy to carry around. Compared with the series MacBook Pros, you will find a more compact case in this product. 
This device itself comes with a fairly heavy weight, which is only 1.24 kg. This is lighter than the previous model (MacBook Air M1 released 2020) which weighs 1.29 kilograms. 
Combined with Tom's instructions, the MacBook Air M2 is portable in size, about 20 percent smaller than the previous generation. 
The body is so slim and thin that it's impossible to lift the laptop with one hand and use the other to type while standing.
Bigger and Sharper Screen Size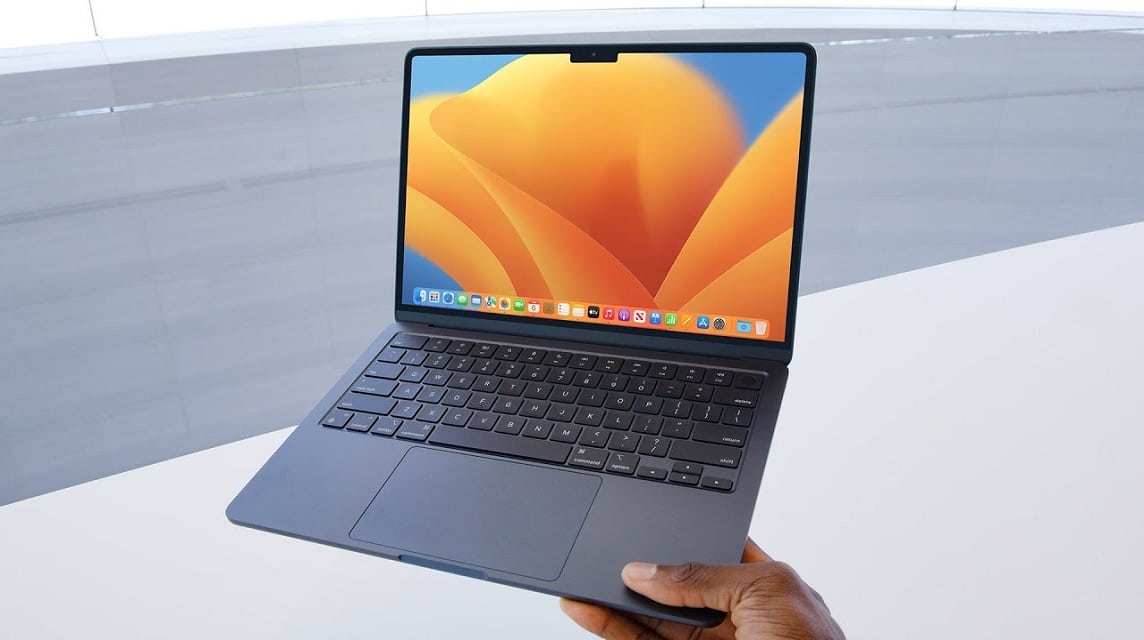 Another advantage of the Macbook M2 is its larger screen compared to the previous generation. This MacBook is powered by a 13.6-inch Liquid Retina display with thin bezels that make the MacBook screen look sharp and wide. 
With a default resolution of 2560 x 1664 pixels and a brightness of 500 nits and support for 1 billion colors, images appear bright and realistic. This MacBook also has a refresh rate of 60Hz and has True Tone technology. 
Got Fast Performance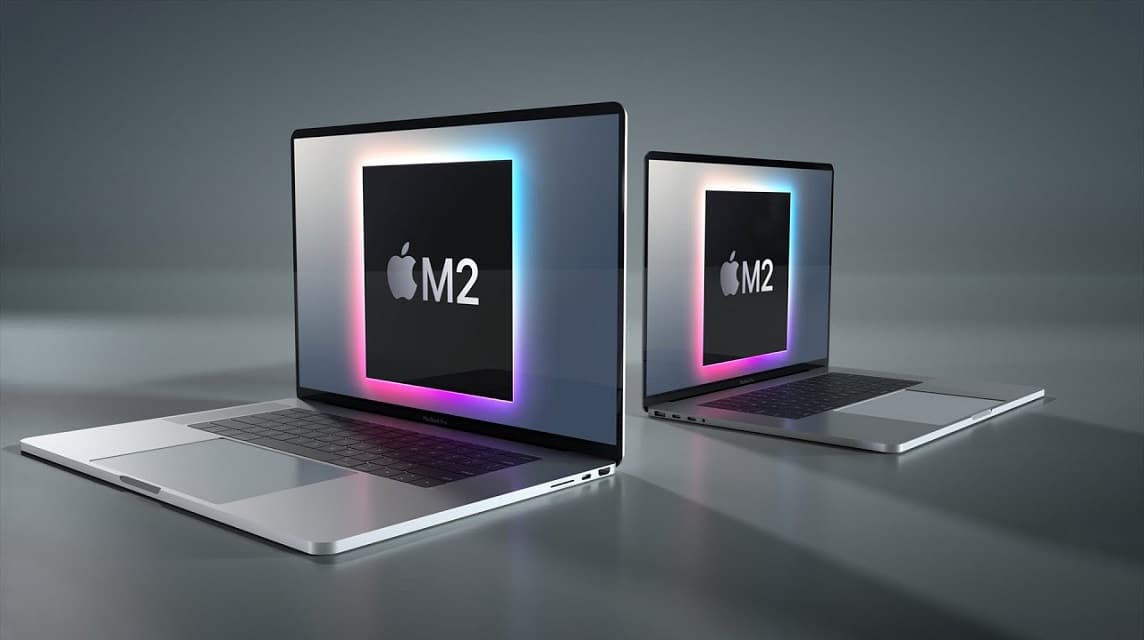 In terms of speed, this cool product can handle all complex programs. This MacBook is powered by the M2 chipset which is at the heart of reliable performance and is derived from next-generation machine learning. 
Using the M2 chipset allows the MacBook Air M2 to be 40 percent faster than its predecessor. Combined with an 8-core CPU processor divided into 2 for performance and performance, up to 10 GPU cores and 16 Neural Engine cores to perform various tasks with ease. 
Supported by 8GB RAM and storage options of 256GB SSD and 512GB SSD which can be expanded up to 1TB, the MacBook's performance is getting more powerful. 
Besides that, Macbooks The M2 has a memory bandwidth of 100GB/s for fast data processing. The operating system used on this MacBook is MacOS Monterey.
The keyboard is more comfortable to use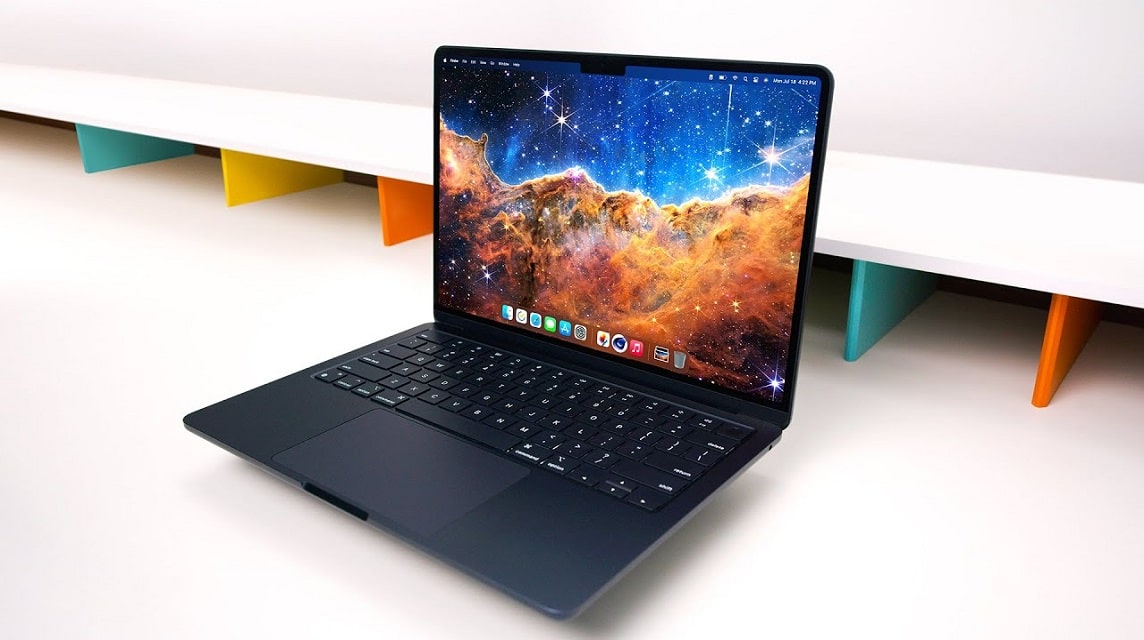 This laptop has a Magic Backlit keyboard with 78 (US) or 79 (ISO) keys, including up to 12 full function keys and four arrow keys arranged in a T shape. 
This MacBook also includes a power button with an integrated Touch ID sensor and has ambient light effect or ambient light sensor. 
As for the trackpad, the MacBook has a Force Touch trackpad for precise cursor control and the ability to detect pressure. This allows for strong typing, fast actions, pressure-sensitive graphics, and lots of hand gestures.
Also read: 5 2GB RAM Laptop Games, Easy and Fun!
Long Lasting Macbook M2 Battery with MagSafe Port Support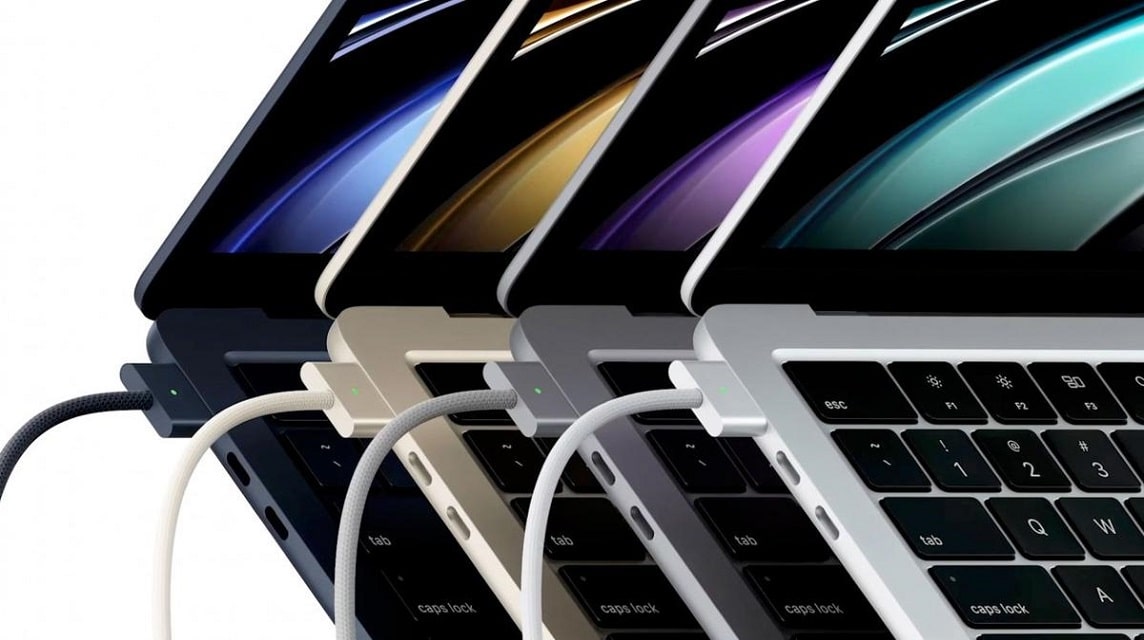 The final advantage of the MacBook M2 is its long battery life. In fact, Apple's new laptop uses a 52.6 watt-hour lithium-polymer battery. 
The battery is said to last 18 hours with Apple TV and video playback. During continuous use when connected to a wireless network, the battery lasts up to 15 hours.
This MacBook supports fast charging or fast charging with a 67-watt USB-C power adapter. Users only need to charge for 30 minutes to get 50 percent battery power. 
Once charged, the MacBook Air M2 battery can be used to surf the web for 15 hours and play movies for 18 hours.
For everyday tasks, such as typing, surfing the web, and sending email, this laptop's battery can last all day. 
In addition, there is a MagSafe port that can support user safety and comfort. 
Also read: 5 Latest Light Laptop Games, Potato Specs Closer!
Those are the advantages of the Macbook M2 that you can compare with other products. Are you already interested in buying it?