In June 2022, you have to get some of these mystery shop ff items. Where there is a big discount and it will be a step.
Mystery shop ff event started a few days ago at Free Fire MAX and will be available to users until the end of June 2022. The same provides significant discounts on many items, including characters, bundles, and more.
However, since users generally have a limited number of diamonds, they wonder which gift they should choose in the mystery shop ff June. This variation leaves the individual in a dilemma, leading them to search the internet for the best option that you can choose from.
Make your character even cooler with top up Free Fire (FF) you at VCGamers. Want to pay with Qris, ATM, even at minimarkets? Can!
List of Best Items in Mystery Shop FF June 2022
Free Fire developers have introduced many events, introduced many new rewards for players. In addition, they have brought back some old content, such as the Green Criminal Bundle.
The new mystery shop ff was introduced into the game recently and offers users the opportunity to receive massive discounts on various items. Rewards include the TRAP Primo Bundle and TRAP Alpha Bundle, reintroduced after a long hiatus.
Name Change Card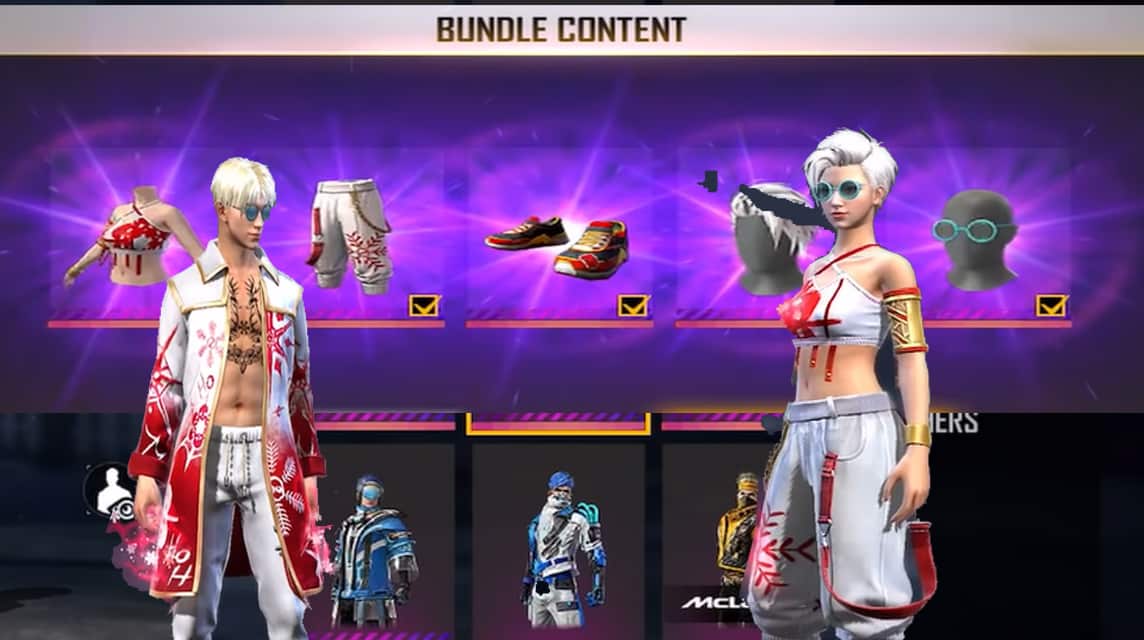 The use of a name change card is one of two methods of changing the name in the game on Free Fire MAX, the other method costs 390 diamonds.
As a result, getting this card at a discount will be an excellent alternative for people looking to change their in-game nickname and replace it with something more stylish.
The price of the card will vary depending on the percentage drawn by the player, but if they receive a maximum of one, they will be able to get it for 39 diamonds.
Character (K/Alok)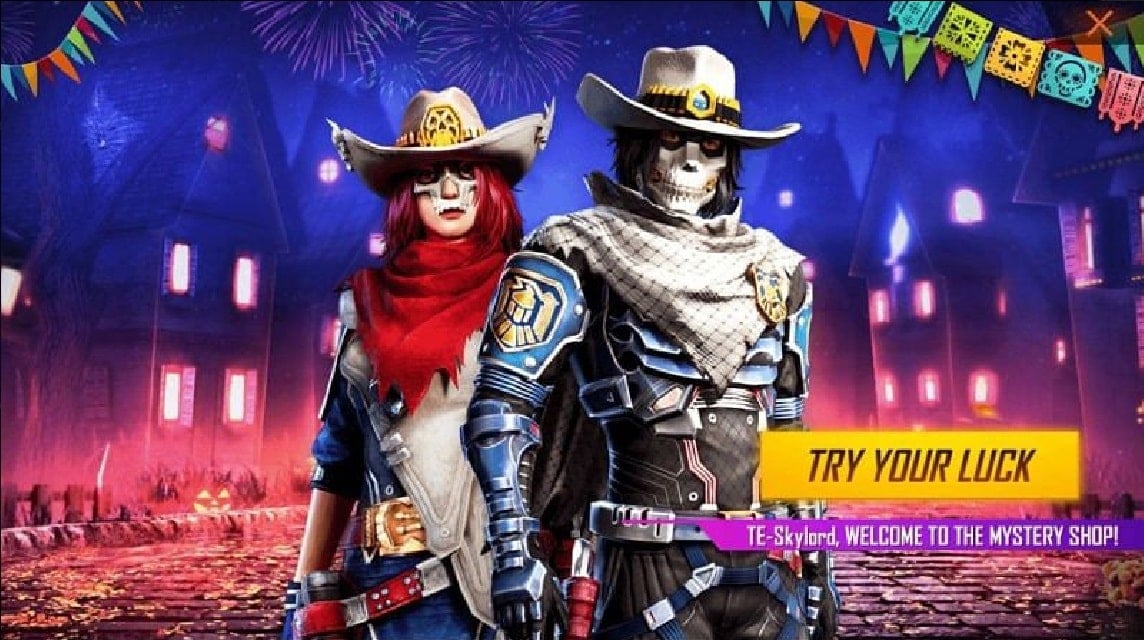 Characters play an important role in Free Fire MAX, and their abilities can be very useful to players, depending on how they are used. The ongoing mystery shop ff has two different prize pools, one with K and the other with Alok.
Both options are hugely popular with gamers, and their abilities, Drop the Beat and Master of All, are arguably two of the best accessible in a battle royale game.
You can also get a big discount for Xayne. Xayne occupies the fifth position on this list and is an excellent character with active abilities. Mystery Shop FF gives users a good chance to get it at a discounted price.
The skill "Xtreme Encounter" grants the player 80 temporary HP, which will decrease over time. There is also a 100 percent increase in damage done to gloo walls and shields at max level. Ability duration is 10 seconds, and cooldown duration is 100 seconds.
You can even get Jota characters at low prices. The Jota character is also a great choice, and anyone who doesn't have one should definitely consider getting one from the mystery shop ff.
The character's ability to recover some HP after hitting an enemy. It also recovers 20 percent of HP after taking down enemies.
Dragon Mafia Bundle/Ezio Auditore Bundle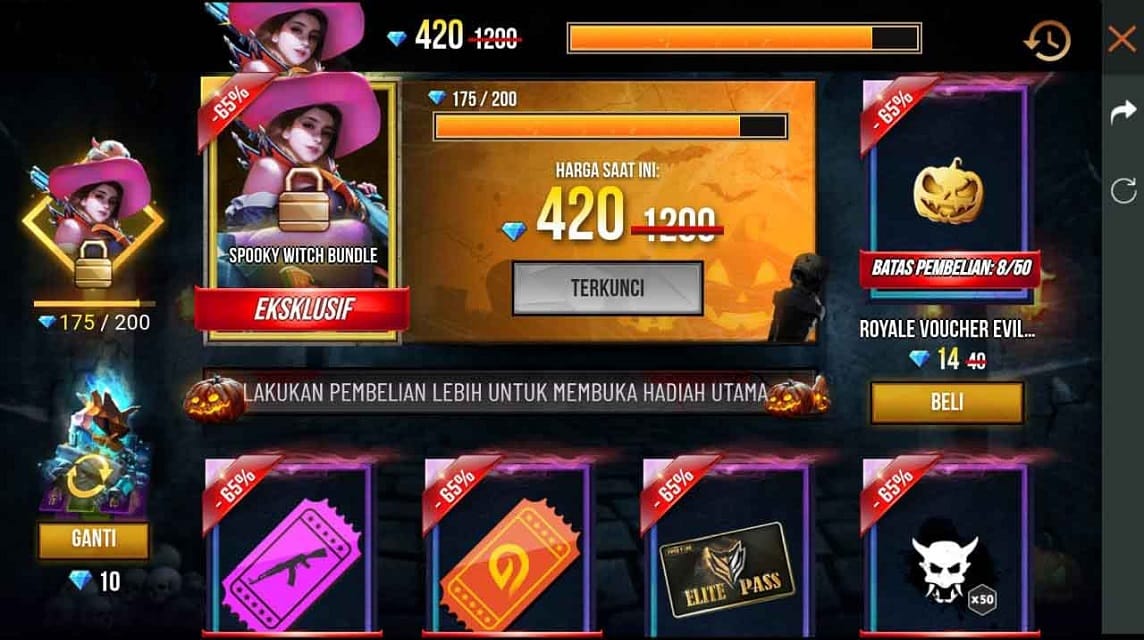 Scroll to continue reading
Scroll to continue reading
Scroll to continue reading
Scroll to continue reading
These two costume bundles have been the highlight of this special event, and they're both top prizes from different prize pools. Here are the items it includes:
Dragon Mafia Bundle 
Dragon Mafia (Head)

Dragon Mafia (Mask)

Dragon Mafia (Top)

Dragon Mafia (Bottom)

Dragon Mafia (Shoes) 
Read also: How to Get the Legendary FF Rampage Bundle
Ezio Auditore Bundle 
Ezio Auditore (Top)

Ezio Auditore (Bottom)

Ezio Auditore (Shoes)

Ezio Auditore (Head)
One of the prize pools has the TRAP Primo Bundle as the Grand Prize. The rules of the event say that players must complete the progress bar to be eligible to buy it.
This can be achieved by purchasing other items in the prize pool using the in-game currency, namely diamonds. Once unlocked, players can go ahead and get this bundle of legendary women.
Similar to TRAP Primo Bundle, this is one of the Grand Prizes, meaning the user has to fill in the progress bar to unlock it. Rare bundles have been reintroduced into the game after a long time, making them one of the most desirable assets in the event.
Read also: Mystery Shop FF Schedule and Prizes June 2022
Elite Pass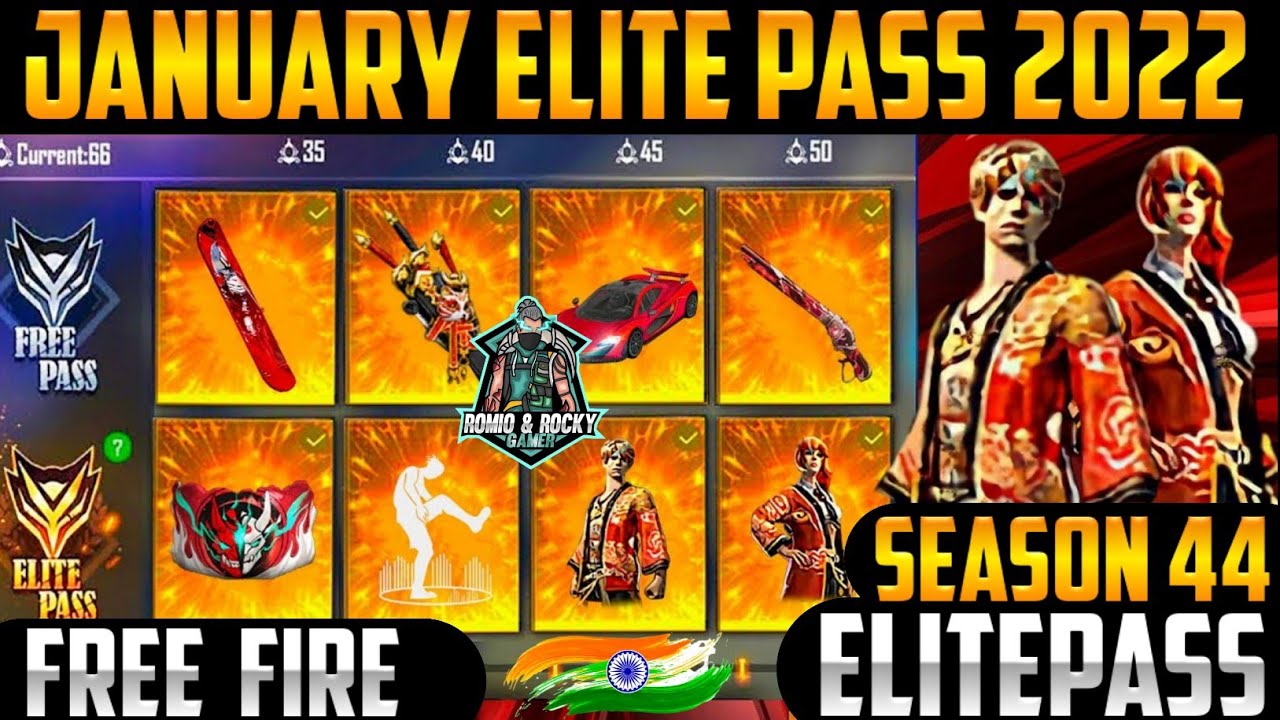 One of the best rewards in the Mystery Shop is the Elite Pass. Players can earn various rewards using the tier-based reward system. To progress through it, gamers need to collect badges by completing missions.
So, it's probably best to buy the Elite Pass through the Mystery Shop at Free Fire. 
As of now, the number of diamonds required to upgrade the Elite Pass is 499 diamonds. There is another section called Elite Bundle, which requires 999 diamonds.
The Elite Bundle contains all the privileges in the Elite Pass and an additional 50 badges. Also, access to claim amazing rewards instantly. However, this section is only recommended for gamers who frequently top-up diamonds.
Read also: Build Kujou Sara Genshin Impact, Bennett's Competitor OP Buffer!
Therefore, users must refill the required diamonds first and then upgrade the pass to claim the benefits of buying the Elite Pass.