Hi Vicigers! Moonton as developer has officially released a prize that players can claim via a redeem code. The redeem code which basically contains a series of combinations of letters and numbers is in fact not only used in Mobile Legends, there are many games others of the same type that use redeem codes like this. For those of you who can claim, you will get free gifts such as skins, magic dust, effect recall, battle emotes and various other prizes from Mobile Legends. Reporting from Mobile Legends and a number of sources, here are some Redeem Mobile Legends codes today on June 28, 2021. Let's check this out!
66mkhhdky6sw22b6q
6eh35hzsb8za22b6q
usynpwgsm48a229mq
ctm83ncv5a22um0i1
7d82zdkwy9c9229qx
6bootswin
MLBB515onBoardwithSkywee
sy389fqgyjj22afc
34ws5frwwxhe229dw
b7udgtr2sq2r22bdc
q2gnjvkwcasg22ayy (new)
y2mbn5c8ttqs22bdf
vw5ykbyns35w22bdf
ck3bcw9rc47622abu
34ws5frwwxhe229dw
atn46gvmuv3n22abq (Indonesian server)
5eqjbc423k7t229z2 (Indonesian server)
supporthero20kills (Indonesian server)
rnrvxqrpawjg229qs (Indonesian server)
6rhs88qbf8vh22ak9 (Indonesian server)
vmc3jhkd2bfh22a9h (Indonesian server)
fqvxmy6ewevc22a75 (Indonesian server)
4epjdv78g3rj22a22 (Indonesian server)
gupyvk6yw2ka229wp (Indonesian server)
7d9wb7vg37hr22av6 (Indonesian server)
n4vavgenrg8v22ad5 (Indonesian server)
rk6jjcjsgcv622ad5 (Indonesian server)
ps6bkq6a84at22ad4 (Indonesian server)
34ws5frwwxhe229dw (Indonesian server)
5eqjbc423k7t229z2
fu5mrxm5j7xc229zv
fearless
The other alternative codes that you can try are listed below:
Come on, top up your diamond mobile legends at VCGamers. Get lots of interesting promos and also cashback. Top Up Mobile Legends here
2676zkbpbsx222b6q
3wtyfs7mwdp662ah3
75zxq66crmgs22ah3
8n4fm952n7qp22ah3
b9hbxjuxfww822ah3
yefgqi95uersx1hbfn
vlair78huyvxhjblwv
wrgbadvmsj402hbt5
uzyilwgsm48a209mq
kt3mf8t5sakvky029
9dxtwgfew4ag0cxy8
6g4j2zvybfk6ph9b8
tl9cztvedtdj118yqo
836ytyg46afa22ah2
7m7gjyxn4uyb22b6q
a2z5bd2udeqz22b6q
2ap45865utqw22b6q
8n4fm952n7qp22ah3
b9hbxjuxfww822ah3
515onboardwithYou
515onboardwithMasterRamen
E9XUWHD54J226CF
RZV6WWD2UYNR2285D
KZAH8NGF2FNX229ZX
5q9vym5fr2th22b6r
565rb7zfcmbn22b6t
9aknkgxdh7w622b6v
74aypt3e29se22b6x
sy389fqgyjj22afc
ck3bcw9rc47622abu
vlair78huyvxhjbl
atn46gvmuv3n22abq
836ytyg46afa22ah2
2kmv4sgyep6e22ah2
jzxh3z4vc9rj22ad
6g494pvy2fk6229y8
75zxq66crmgs22ah3
e73ew6apd4zv22b66
4nbpwtb3uybe22ad2
7d9wb7vg37hr22av6
2ESQRBXFBTF222B6R
38qm5dbnhugc22b6q
5begq2kufbhm22b6q
q2gnjvkwcasg22ayy
bvuf561gbkjscbstw
ei821ehnlaqwsjcbu
UH2BEFS5A8NC22N6
RNRVXQRPAWJG229QS
B6DK9TK2Y2NM2267
A5NEF2YBTVG8229ZU
B58T32QK97PF229ZY
b9ukvgk84xj822ah2
c8z8hecnu64t22ah2
2kmv4sqyep6e22ah2
f6qsj2bv7tbt22ah2
3r2k345kg6b622ah3
How to Redeem How, bro?
Now, after you know the list of Mobile Legends redeem codes for June 28, 2021 above, don't forget to immediately follow these steps to claim the code and get prizes: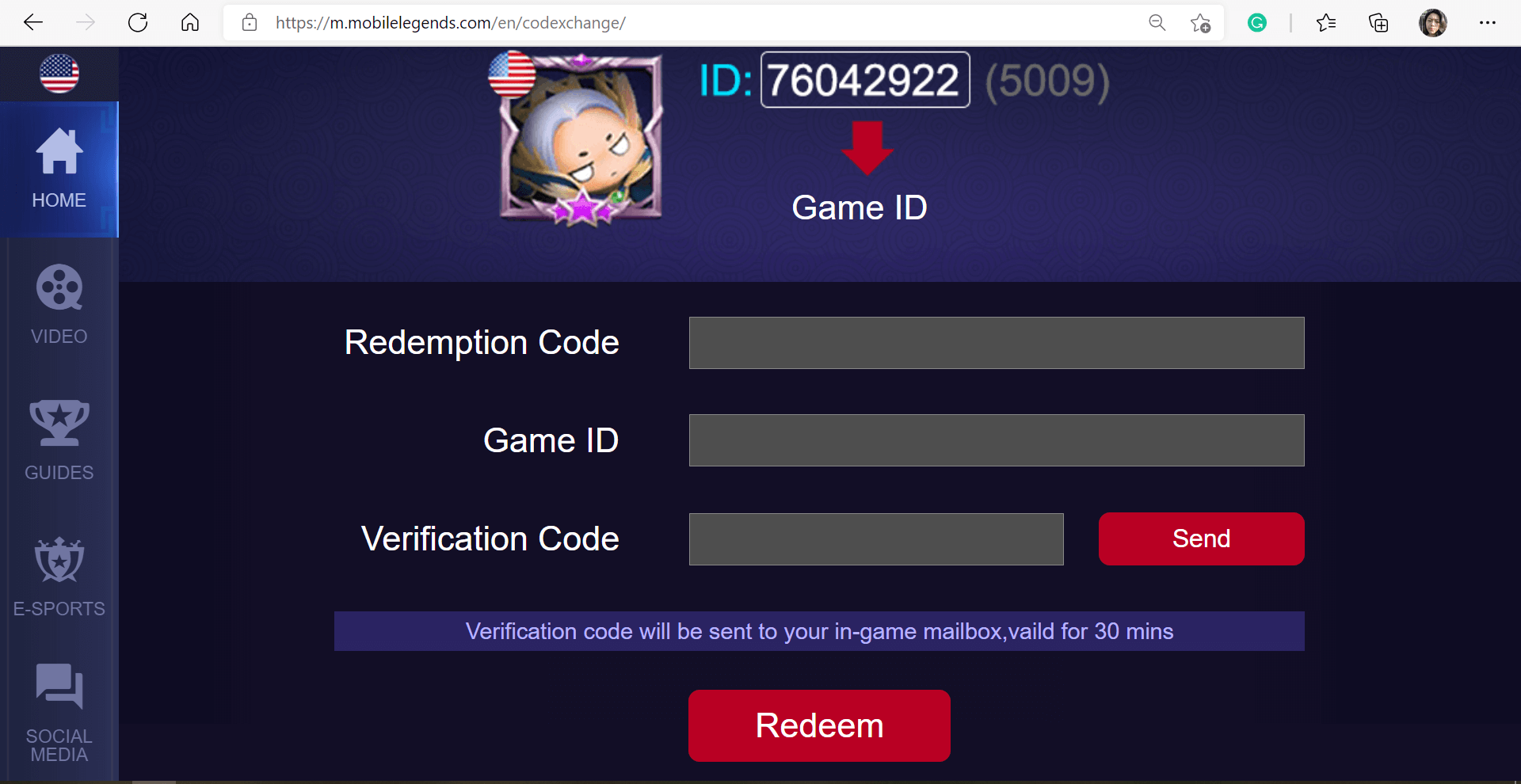 Visit site m.mobilelegends.com/en/codexchange/ via chrome browser or other. The mobilelegends com codexchange site itself is website specifically provided officially by the Official Moonton for players to be able to exchange the ML redeem code.
Enter one of the selected Mobile Legends redeem codes above in the Redemption Code column.
Enter the Mobile Legends game user ID and verification code.
Click Redeem.
Login to your bound Mobile Legends account.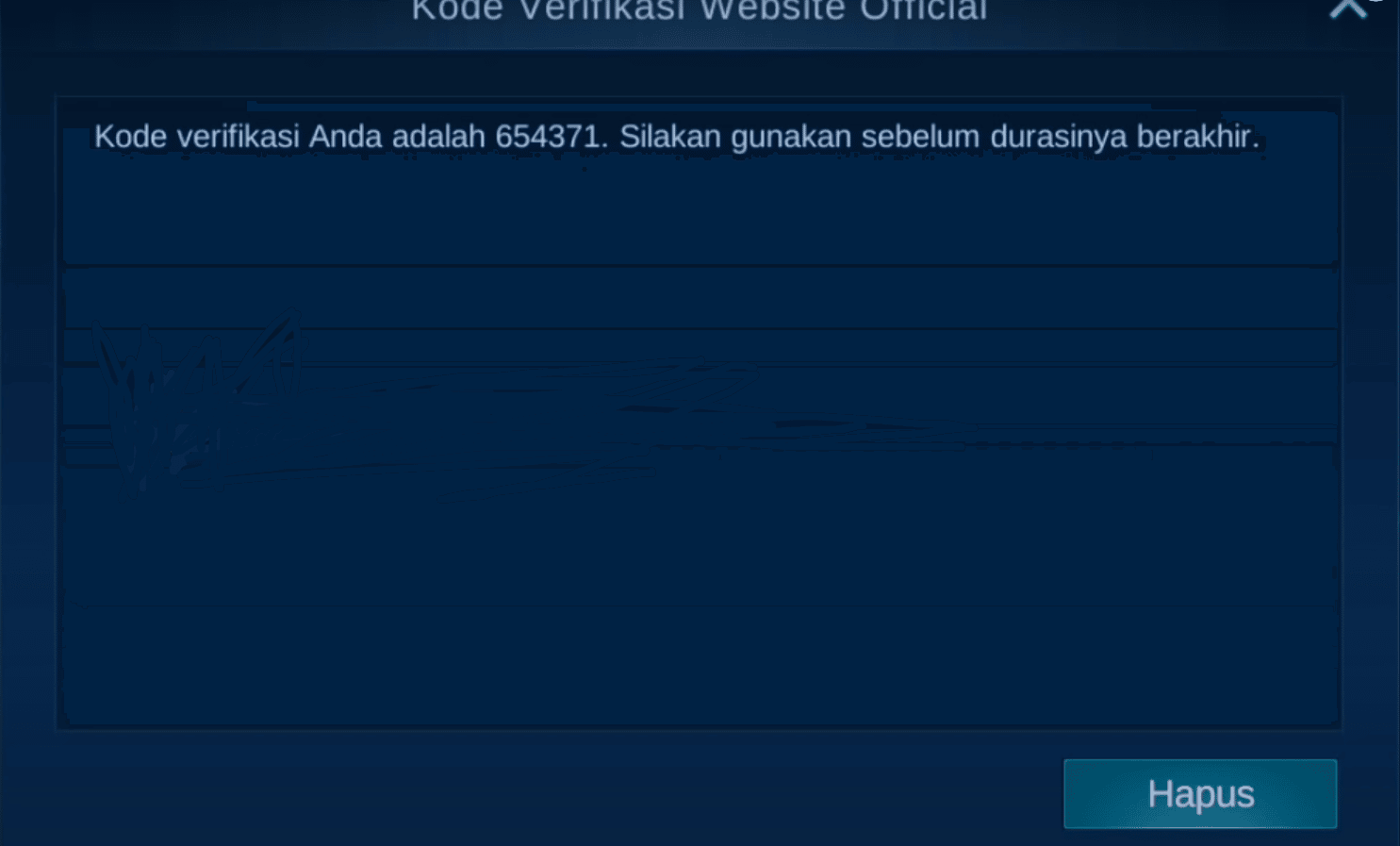 Scroll to continue reading
Scroll to continue reading
Scroll to continue reading
Scroll to continue reading
As for the notes that you must remember that if the ML redeem code cannot be claimed on the mobilelegends.com/codexchange site, then it is very likely that the redeem code has been taken by other players. Therefore, you should immediately and as soon as possible claim the code above if you don't want to miss it. After you have gone through all the processes to completion, the gift item will be sent directly to the user account (In-game Mailbox) and is only valid for the next 30 minutes after you redeem the code.
Then if you fail to claim, repeat the method above and try entering another Mobile Legends redeem code. If an error still occurs when you exchange it, it means that the Mobile Legends redeem code into the status is not valid or has been used again player other. You try with other alternative codes. After the prize from one of the codes above has been successfully redeemed, there will be a notification as follows.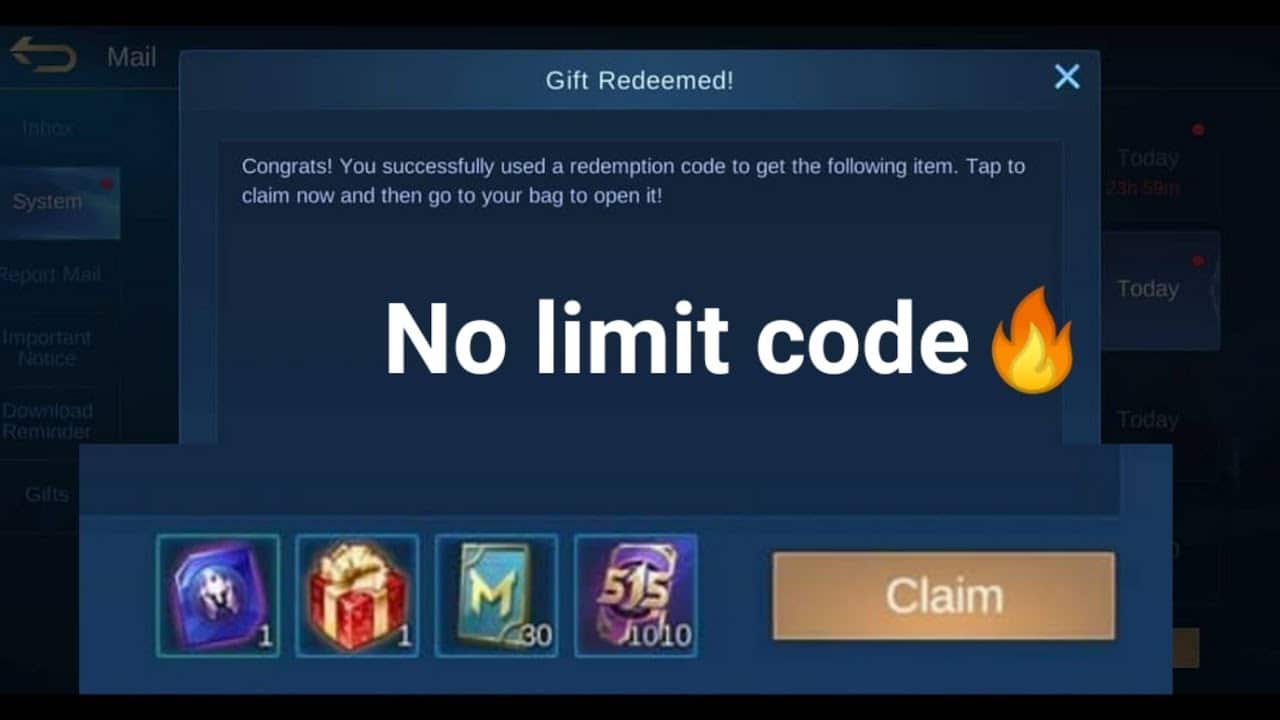 There are several meanings that players must understand when the following notifications appear:
Exceed Amount Limitation Too Soon: Stop for a few seconds then try again
Too Many Players Redeem: Maybe the server is full, try to redeem in a few seconds
This CDKey does not exist: The code you entered is wrong
Invalid verification code: Your verification code is wrong or no longer valid alias expired, try torequest new verification code and check ML mailbox
Incorrect format of CDKey: try to double check, the code you entered may be wrong.
Success: It worked, immediately check your ML mailbox
Limit Reached for Number of People Changing: Quota for code has run out
null: wait a while before trying again, too much code is redeemed at the same time,
Undefined: Press the redeem button again
Exceed Exchange Amount Limit: Already redeemed too much that day, you can try it the next day
Also Read: Check out 4 Ways to Make Mobile Legends Game Not Lag!