The Newbie Devil bundle is one of the best gifts you can get during the event Free Fire Ludo 2022. How? Just check the reviews below.
In addition to the standard ones, Garena consistently releases new and interesting web events on Free Fire MAX, which aim to provide players with an excellent experience. The developer recently incorporated a new Ludo Fire event into the battle royale title.
Free Fire Ludo starts today and will be available until June 3, 2022 and offers players the option to complete all given tasks to get the Beginner Demon Bundle at no cost. Players will find all the details of the event in the following sections.
Free Fire Ludo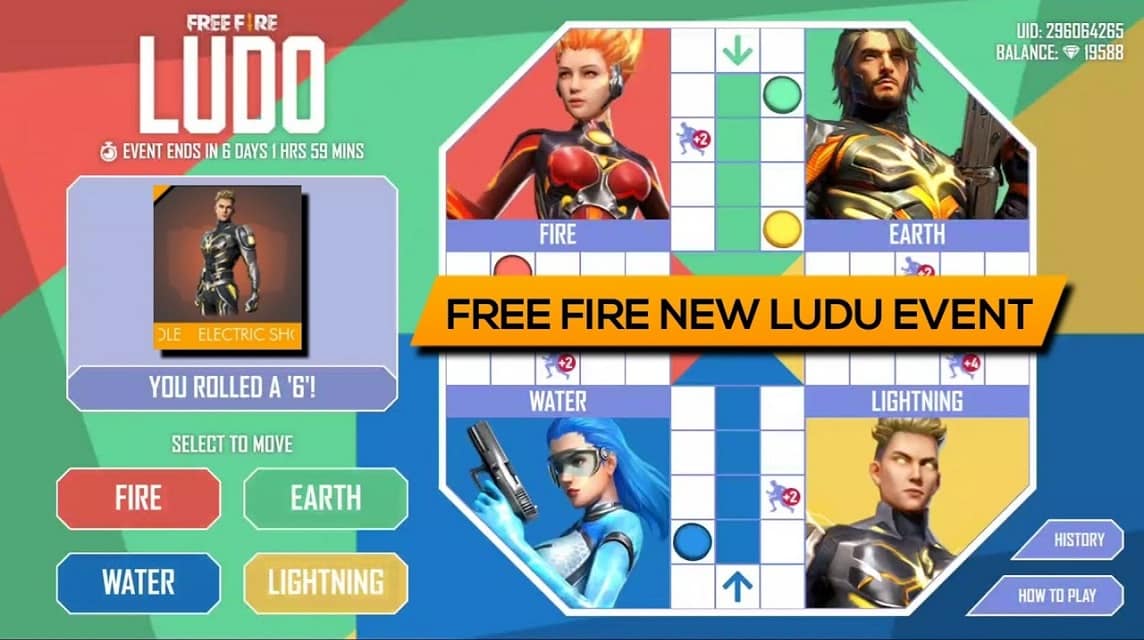 During the Free Fire Ludo event, players can get individual components from Newbie Devil Bundle. Gamers must reach the end of each color to receive the corresponding grand prize, and the details are as follows:
Red Token: Newbie Devil (Top) 

Green Token: Newbie Devil (Bottom) 

Blue Token: Newbie Devil (Shoes) 

Yellow Token: Newbie Devil (Head)
In essence, the user needs to roll the dice to progress, and they have two options, Normal Roll (1 Token) and Super Roll (3 Token). The only difference between them is that the individual can choose the outcome of the reels in the latter.
To earn tokens for the round, gamers will be required to complete different daily and weekly missions. The available options are as follows:
Play 1 game to get 4x Token

Play more than 15 minutes to get 4x Token

Defeat 6 enemies to get 5x Tokens

Login to get 3x Token
weekly missions;
Play 1 game with a friend to receive 6x Tokens

Play nine games to receive 8x Tokens, 

Reach top 10 in battle royale mode to get 10x Tokens, 

Reach 5 Booyah in any mode to get 15x Token
Users will also receive in-game rewards with every roll of the dice. Additional items will be awarded to players when they roll a six on the dice, land in a space occupied by a pawn of another color, or even land in a prize room.
This additional reward will help the user complete the bundle by offering the chance to obtain the Beginner's Demon Mask.
Below are the steps to get rewards from Free Fire events Ludo in Free Fire MAX;
You must first open Free Fire MAX and select the Ludo Fire option from the lobby.

Next, the user can click on the Get Token option to get the token and use it to roll the dice.

After the piece advances to its last square, the gamer will receive the outfit.

The outfit is very valuable as it costs 1499 diamonds on all other servers. Gamers should make all efforts to get it for free.
Beatz Ruby Token in Free Fire To Get Rare Rewards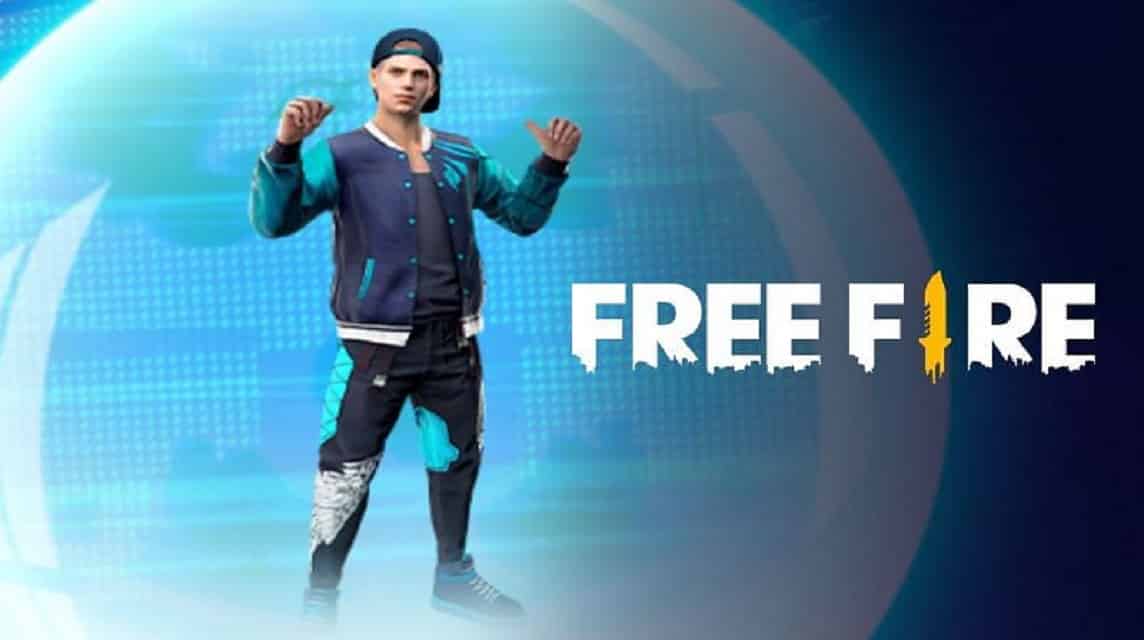 The Beatz Squad event kicks off today on Free Fire and there are plenty of themed collectives available for players to acquire over the next two weeks. One of the most tempting prizes up for grabs is the Jewel Mystified Bundle, which gamers can earn by completing tasks.
Players can redeem bundles by collecting a certain number of stars until June 20, 2022. This requires them to use Beatz Tokens to play Game Shuffle, but the question that arises is how players can acquire these tokens and then use them.
Free Fire players can mainly get this by completing Beatz Daily missions, daily logins, and after drop matches. Details for each are given below:
Daily mission
Players must complete the following daily missions to earn tokens:
Play 1 match with friends to get 1x Beatz Token – Ruby

Play 15 minutes to get 1x Beatz Token – Ruby

Kill enemies 5 times to get 1x Beatz Token – Ruby

Achieve booyah 1 time to get 1x Beatz Token – Ruby
Players will get these tokens as soon as they finish the game. The exact details for which are given below:
After match drop in Battle Royale (3 every match except 5 every match on 12 February)

After match drop in Clash Squad (3 every game except 5 every game on 12 February)

After a game drop in Lone Wolf (2 every game except 3 every game on 12 February)
Read also: Homer FF Character Combo in OB34 Update, Getting Crazy!
Pet Ludo (Unrevealed)
Gamers can also get a chance at Beatz Token (Ruby) by logging into their Free Fire account and opening the special event interface.
Certain upcoming events will also award the required tokens once the user completes the given objective.
Users can instantly exchange 3x Beatz Tokens (Ruby) for one star via the Drone Supply section of the special events interface. However, this limit is limited to a maximum of 80 stars.
However, gamers can also use one of these tokens to play Gem Shuffle, where they will receive stars depending on how quickly they can reach their destination.
Here are the steps to use it to participate in Gem Shuffle:
The user has to open the special event interface by tapping on the icon.

Next, you have to tap on the unlocked location and then use the tokens to play the game.

After collecting stars, gamers can get rewards from Drone Supply.
Free Fire developers have delivered a lot of new content to keep users engaged in the game. This includes the addition of new game modes and features.
The recent OB34 update incorporates matchmaking for Craftland, and players are thrilled after its arrival.
Read also: 5 Best Free Fire MAX Pets to Push Rank in the OB34 Update
Now, as part of the Beatz Squad campaign, Garena has been including the Free Fire Ludo game mode for a while, which offers the opportunity to earn huge rewards for playing.