There is a term coin bunning in the crypto world. This term, of course, is familiar to the ears of the crypto asset investors.
Moreover, currently the number of crypto investors in Indonesia has reached tens of millions of rupiah.
Public enthusiasm with this investment model is relatively high.
This can be seen from the emergence of a number of crypto assets and asset exchange platforms from within the country.
The ease of access to information and access to invest in crypto assets certainly makes many people want to invest.
But we should be able to pay attention to a number of things before investing in crypto.
So that you know what are the advantages and what are the risks that will arise when investing in crypto assets.
Among other things, we must be able to pay attention to the fundamentals of the crypto assets we choose to invest in.
This can be done by looking at the person behind a project.
Then, look at the roadmap that crypto asset developers have and how their track record is.
Thus, we can determine where we will invest.
In the crypto world, there are many terms that need to be known.
These things can be obtained by reading literacy, listening and watching or being active in the crypto community.
The ease of access to information certainly allows us to immediately know many things, including terms in the crypto world.
One of the terms that exist in the world of crypto investment is coin burning.
For those of you who are new to the world of crypto investment, you may still be wondering what coin burning is.
In addition, other questions also arise, how does it work, who does it and what are the benefits of this activity.
This time we will review about it,
So, we can all understand together well about what coin burning is.
Read also:
5 Crypto Applications Listed in CoFTRA, Suitable for Beginners!
What Are Crypto Assets? Check out the Full Review!
Differences DEX and CEX in the Crypto World
Coin Burn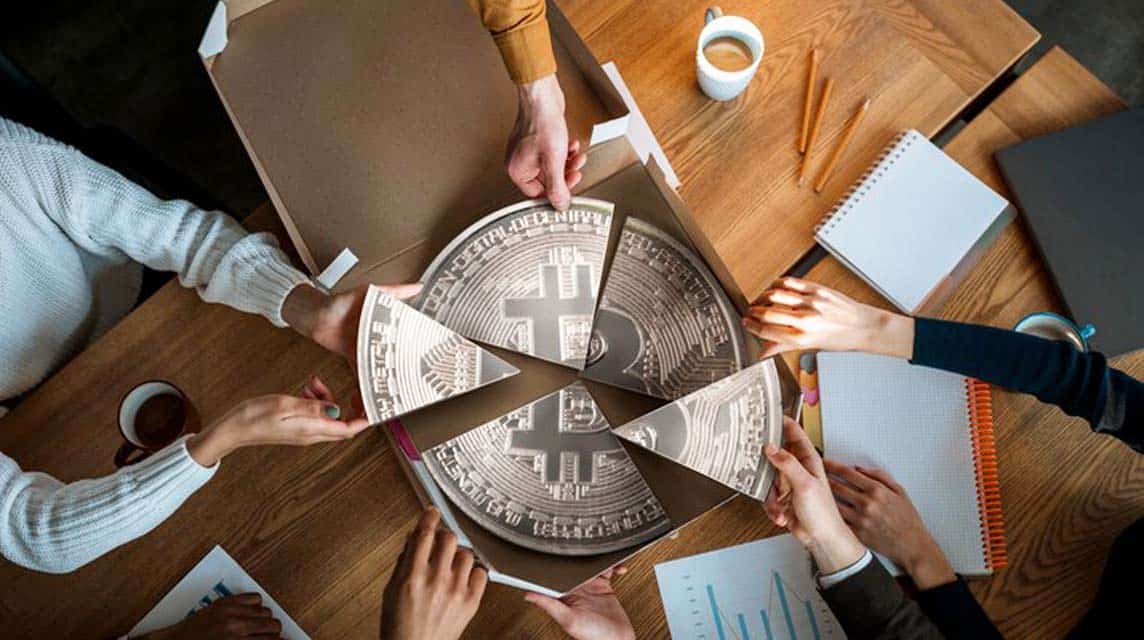 The term coin burning or coin burning has been carried out by a number of crypto asset developers, both tokens and coins.
Coin Burning is an activity carried out by the developer of a crypto project to intervene by reducing the supply of coins on the market.
This coin burning aims to keep the price of a crypto coin stable.
It is known that, supply that is much higher than demand will cause the price of an item to fall.
On the other hand, if demand is higher than supply, prices will rise.
By paying attention to this concept, of course, it can be easily understood that this activity is carried out so that the number of coins circulating in the market decreases in the midst of increasing demand.
Until now there have been a number of coin developers who have done this. In fact, Binance Coin (BNB) regularly burns coins.
Read also:
$VCG Crypto Token VCGamers Officially Launched, Check Out the Full Info!
Get ready! RansVerse Land Sale To Be Held June 30, 2022
Yeay! EIGER Adventure Coming Soon to RansVerse
BNB and Coin Burning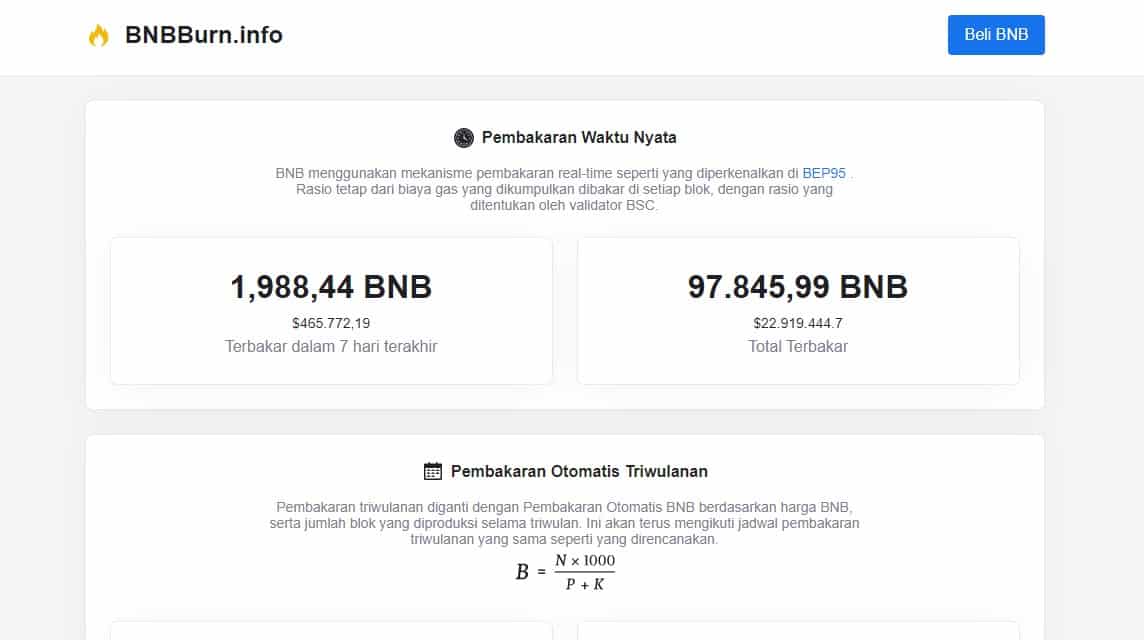 Scroll to continue reading
Scroll to continue reading
Scroll to continue reading
Scroll to continue reading
Binance Coin (BNB) is one of the largest crypto assets in the world. BNB regularly burns coins.
Until this article was written, in the last seven days BNB had burned 1,993.74 BNB or $469,665.33 worth.
Previously, BNB had burned 1,839,786.26 BNB or equivalent to US$741,840,738,874 in Q1 2022.
Then, in Q2 2022, 1,956,815.74 BNB or equivalent to US$624,811,264,383 were burned.
This amount is included in the 9,403.78 BNB burned from the Pioneer Burn Program.
According to the official website, Binance is committed to eliminating 100 million BNB since the launch of Binance and BNB in 2017. That figure is half of the total supply from circulation. This token burn is removed by using the Auto-Burn formula.
It was said that BNB would continue to carry out coin burning activities.
Regular quarterly burn is now replaced with BNB Automatic Burn. This burning is based on the price of BNB, as well as the number of blocks produced during the quarter. This coin burning will follow the schedule as planned.
Noted that BNB Auto-Burn chosen for a more objective and independent crypto burning process from Binance's centralized ecosystem.
Read also:
Flash Bid 1.2, Cluster Land in RansVerse Sold Tens of Millions Rupiah!
Differences DEX and CEX in the Crypto World
Wafa Taftazani Affirms Web3 Until Crypto Assets Are Not The Way To Get Rich Instantly
About $VCG Token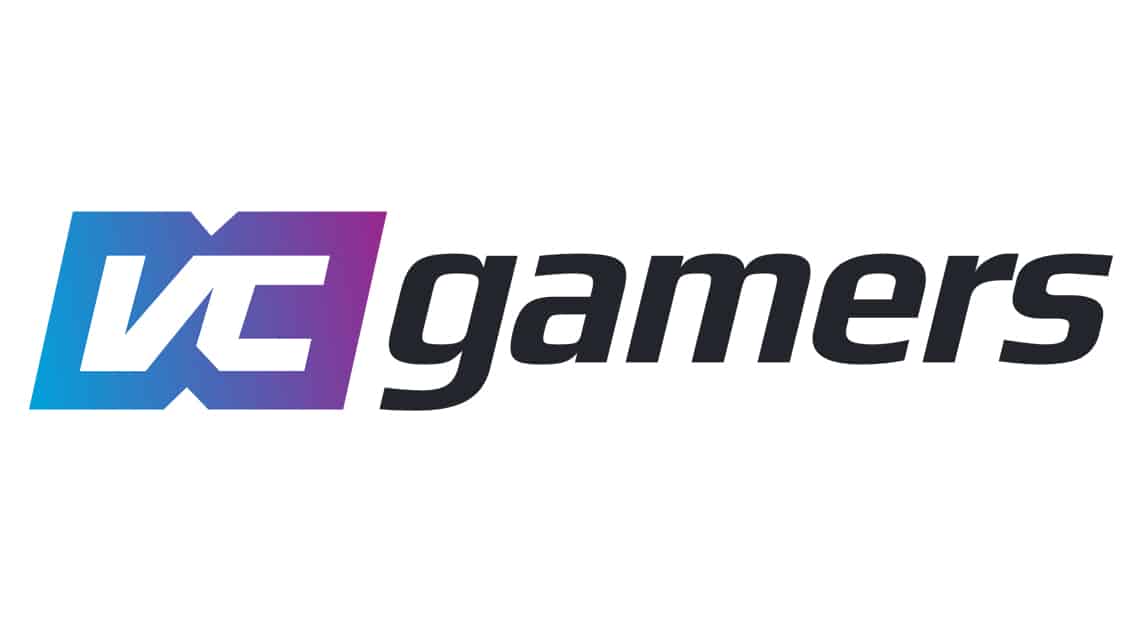 $VCG Token is a crypto asset launched by VCGamers.
$VCG Token resides on the Binance Smart Chain (BEP 20) and Ethereum (ERC 20) networks.
Currently, you can buy these crypto assets on various cryptocurrency exchange platforms.
You can have it by buying this token on the Decentralized Exchange (DEX) like Uniswap and Pancakswap easily.
In addition, you can also buy and sell $VCG Tokens on the Centralized Exchange (CEX) such as Indodax.
This crypto token has also passed the audit certik and has more than 12,000 holders of $VCG Token.
Currently, $VCG Token is used as a medium of exchange in Indonesia's first metaverse, RansVerse.
VCGamers is a blockchain provider in the RansVerse collaboration project between RANS Entertainment, Shinta VR, UpBamx and UpBanx.
All buying and selling activities in RansVerse will use $VCG Token later.
Some time ago, there was a sale of RansVerse land or Initial Land Offering (ILO) 1.1 on May 30, 2022.
Where, hundreds of lands in RansVerse were sold for only 35 minutes and the price of each land was $VCG 1,000.
In the near future, there will be another sale of RansVerse land at ILO 1.2 which will be held on 30 June 2022.