Rumble Racing is a car racing game which is of course a racing genre. This game is available for PlayStation 2 or PS2 platforms. Vicigers must have known this game if it was born from the 90s. Of course, this game has a lot of fans, especially in Indonesia. In addition, this game also has a cheat, namely the Rumble Racing cheat.
Like other racing games, this list of cheats will give players the freedom to unlock cars, racetracks, and much more. Uniquely, this racing game has many game modes, not just racing.
This Rumble Racing game is one of the classic games that many people are interested in, released in 2001. Electronic Arts as a game developer, it provides a cheat menu so that players can easily enter cheats.
Get a Free ROG Laptop and other attractive prizes just by joining Discord Quest #GamingYourWay at VCGamers. Join Now Here!
For Vicigers who want to use cheats in the Rumble Racing PS2 game, let's see the discussion below!
Also Read: Note! This is the Most Complete Black PS2 Cheat 2022
List of Cheats Rumble Racing PS2
Cheats Get All Cars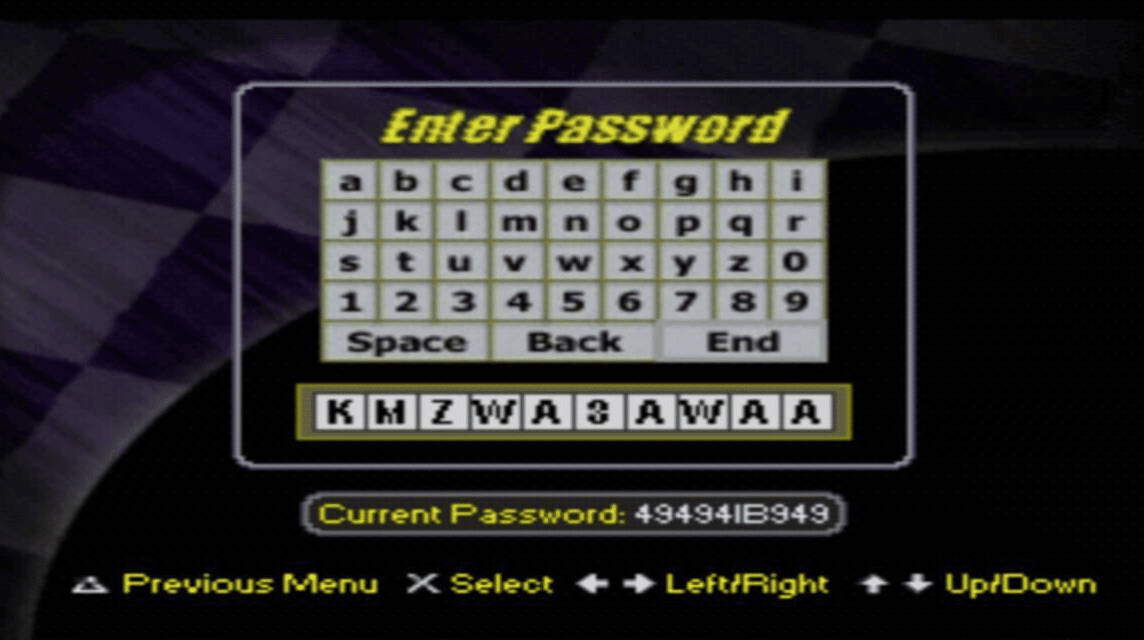 To use cheats in the Rumble Racing PS2 game, players must navigate to the password menu that has been provided in the game. Here's how to enter the Rumble Racing game cheat menu:
Enter into Rumble Racing
Select Game Options
Select Load and Save
Press right button
Choose Password
Fill with cheat code
After knowing how to navigate to the cheat code filling menu, it's time to discuss the complete list of Rumble Racing cheat codes. Let's check below for the cheat code!
For Vicigers who are new to Rumble Racing, of course they want to use a lot of cars to race. However, these cars can only become available after doing a lot of missions. Don't worry, if Vicigers want to immediately use a lot of cars, here are the cheats for Vicigers to use in the cheat code filling menu:
LEAITEPUC = Blue Devil
HGIROLREL = High Roller
AEPPROPUC = Road Kill
ABOGOBOGA = Road Trip Car
BSUIGASUM = Gamecu
OPSRTISUC = Sporticus
VTYANIYTT = Van Itty
THTORHROT = Thor
NALDSHHSD = XXS Tomcat
UBTCKSTOH = Buckshot
AMHBRAAMH = Stinger
TLACOBTLA = Cobalt
ILQTEC3PU = Direwolf
Q2PROC2YT = Escargot
1AREXT1AR = Vortex
P1PROC1PU = Cataclysm
After using the cheat, players will immediately get a car according to the code used. For the fastest cars, players can use these cars and try them out. According to YouTuber Atarashi Nezume, the fastest cars include the Escargot, the Interceptor, and the Blue Devil.
Also Read: Listen! The Racing Game You Must Play on PC!
Cup Rumble Racing Cheat Mode
In addition to the cheat to unlock all cars, there is also a cheat that gives players a cup mode. This cup mode is available in full via the following cheat codes:
Scroll to continue reading
Scroll to continue reading
Scroll to continue reading
Scroll to continue reading
Pro Cup 2 = P1PROC1PU
Pro Cup 3 = Q2PROC2YT
Elite Cup 2 = ILETEC1MB
Elite Cup 3 = ILCTEC2VB
Elite Cup 4 = ILQTEC3PU
EA Elite Cup = LEAITEPUC
EA Stunt Cup = YEAMPLOWW
Elite Cup = AEPROCPUC
Players will be able to play in cup mode according to the code that the player enters in the cheat code filling menu.
Also Read: The Fun of Classical Racing in Horizon Chase for Android
Cheat Mode Championship and All Tracks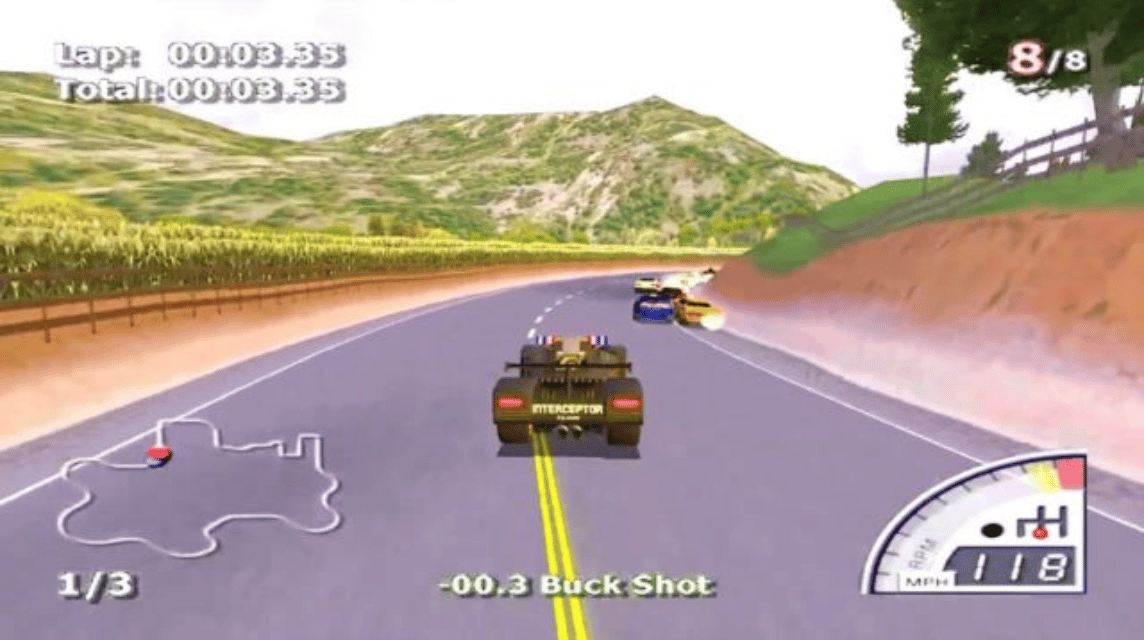 Not only cup, Rumble Racing also provides Championship mode or championship mode. Here are the cheat codes that players can enter to unlock all championship modes:
KZOIEC2P1
OORKIEPUC
KOZIEC1PU
The last cheat code for the Rumble Racing game is a cheat to open all the streets in this game. Here is a cheat code for players to enjoy all the features of the road as a road to race:
Over Easy = ILQTEC3PU
Circus Minimus = ZEAGTLUKE
Surf & Turf = AEPPROPUC
Like the previous cheat, the player will open a path according to the cheat code that the player enters.
Also Read: Mario Kart Tour, Nintendo's Fun Racing on Mobile
How to Unlock All Cars Without Cheat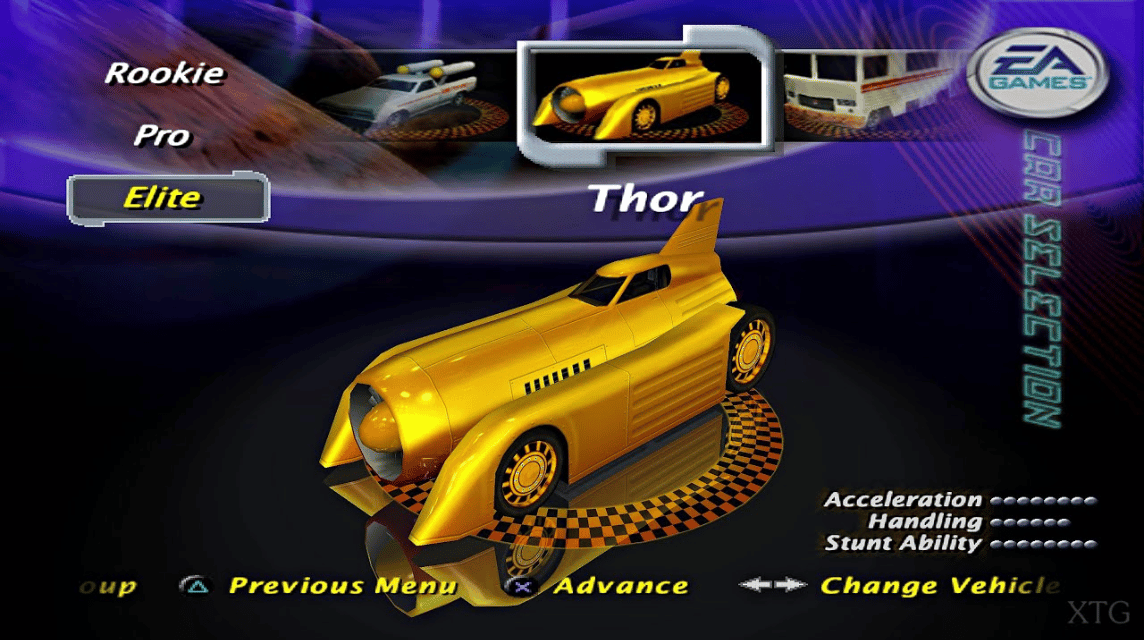 Vicigers can unlock all cars in this game without any cheats. If Vicigers wants this, then here is a complete list of features as well as how to get them:
Blue Devil: Win Elite Cup 4
Cataclysm: Win Pro Cup 1
Direwolf: Win the Elite Cup 3
Dragon: Win the Rookie Cup 1
El Diablo: Win Pro Cup 3
Escargot: Win Pro Cup 2
Jolly Roger: Win Elite Cup 1
Maelstrom: Win the EA Rookie Cup
Malice: Win the Elite Cup 2
Mandrake: Win Rookie Cup 2
Road Kill: Win the EA Pro Cup
The Rumble Racing game also provides easter eggs or something hidden in each track. Therefore, players must find the easter egg to unlock various secret cars. Here is a list of secret car names with easter egg holders:
Buck Shot: Passing Through
Cobalt: Surf and Turf
Gamecus: Sun Burn
High Roller: Flip Out
Interceptor: Over Easy
Revolution: True Grits
Road Trip: Falls Down
Sporticus: Car Go
Stinger: Coal Cuts
Thor: Outer Limits
Van Itty: So Refined
Vortex: The Gauntlet
XXS-TOMCAT: Wild Kingdom
Redneck Rocket: Touch and Go
That's the cheat code for the Rumble Racing game and how to unlock the secret car. For gaming purposes, let's visit VC Market by VCGamers! Enjoy the promos and cashback available while they last!