Pengembang telah akan menghadirkan beberapa hadiah yang akan datang, Bundle Top Criminal FF yang punya tampilan sangat keren.
Iterasi baru dari set pakaian Bundle Top Criminal FF sekarang tersedia dalam acara Ulang Tahun ke-5, Glitch Ascension, bersama dengan berbagai koleksi edisi khusus lainnya.
Varian Neon unik di antara semua Bundle Top Criminal FF karena tingkat kelangkaan Mythic dan efek khusus. Walaupun tampilan outfit Neon Top Criminal mirip dengan versi Red, setelah player merobohkan musuh atau sprint selama beberapa waktu, mereka dapat mengaktifkan VFX.
Klaim Bundle Top Criminal FF di Event Glitch Ascension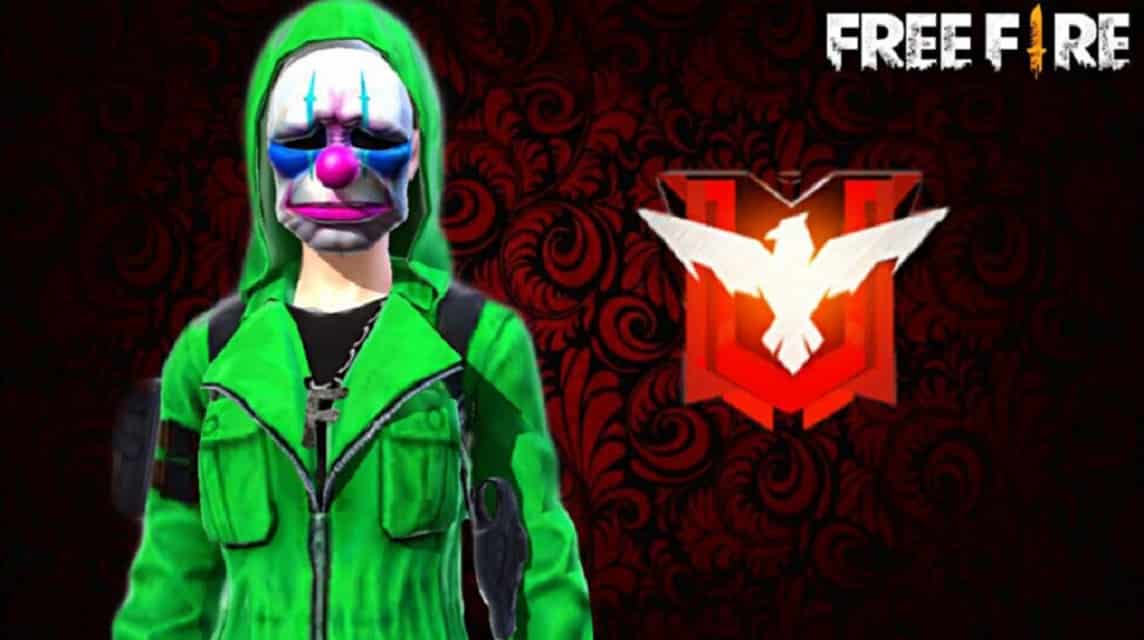 Seperti event Ascension sebelumnya yang menghadirkan bundle seperti Cobra Rage, Alpha Flameborn, dan Mars Warclasher, Glitch Ascension telah memperkenalkan Top Criminal (Neon). Pengguna diharuskan mengumpulkan "Token Kriminal Teratas" untuk mengklaim bundel terbaru bersama dengan hadiah lainnya.
Namun, tidak mudah untuk mengumpulkan Token Kriminal Top ini karena mereka harus menghabiskan berlian untuk berputar. Di Glitch Ascension, satu putaran berharga 40 diamond, sedangkan harga lima putaran adalah 180.
Setiap putaran akan mendapatkan hadiah acak gamer dari kumpulan hadiah Glitch Ascension, termasuk Token Kriminal Top. Berikut item-item yang ada di event Glitch Ascension Free Fire/Free Fire MAX:
Top Criminal Token
Grenade – Top Criminal
Cube Fragments
Five Sterling Star (M1887)
Pet Food
One Weapon Royale Voucher (Expiry: 30 September 2022)
One Diamond Royale Voucher (Expiry: 30 September 2022)
Universal Fragment Bundle
SCAR – Blood Moon Weapon Loot Crate
Scroll to continue reading
Scroll to continue reading
Scroll to continue reading
Scroll to continue reading
Winterlands AK47 Weapon Loot Crate
Double EXP Cards
Double Gold Cards
BonfireGold Royale Voucher
Master of Minds Weapon Loot Crate
Private Eye Weapon Loot Crate
Mystic Seeker Weapon Loot Crate
Nairi's Fragment Loot Crate
Otho's Fragment Loot Crate
K's Fragment Loot Crate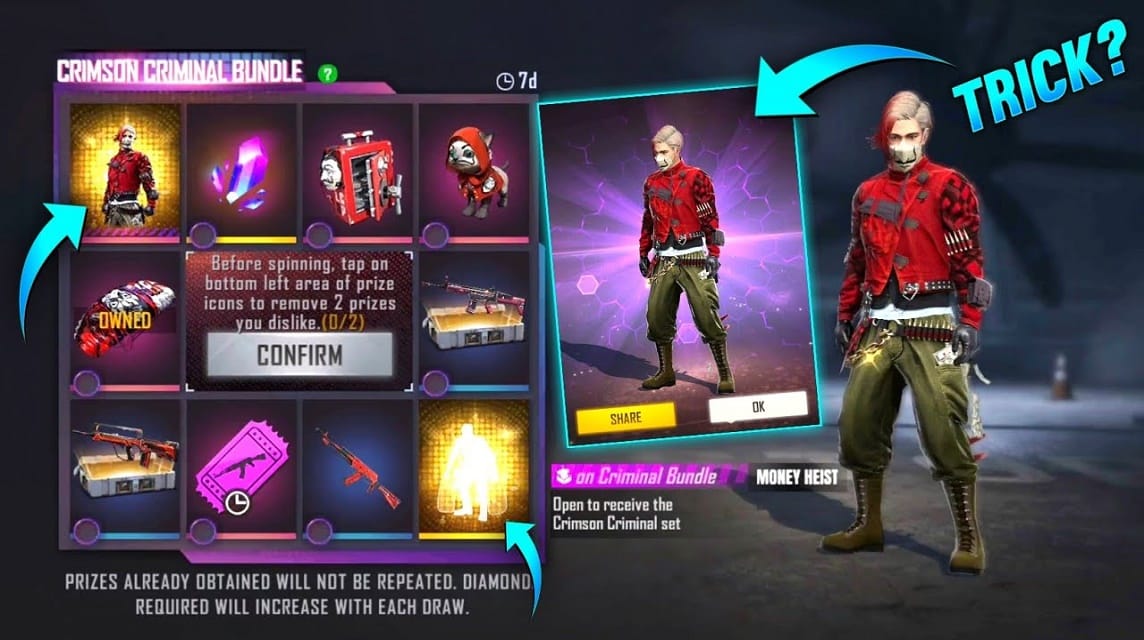 Also read: How to Get Free Iris FF and Beauty Reuniter Bundle Characters!
Hadiah utama yang dapat ditukarkan dengan Token Kriminal Teratas adalah sebagai berikut:
Kriminal Teratas (Neon): Dapat diperoleh dengan lima token 

Kriminal Teratas (Merah): Dapat diperoleh dengan empat token

Uang Gratis! (emote): Dapat diperoleh dengan tiga token

Gloo Wall – Top Criminal: Dapat diperoleh dengan dua token

Motorbike – Crime Ride: Dapat diperoleh dengan satu token
Berikut cara pemain mengakses event Glitch Ascension:
Buka Garena Free Fire MAX dan masuk menggunakan platform yang dilampirkan ke akun game mereka.

Gamer harus mengetuk ikon 'Kalender' dan memilih bagian 'Penjahat Teratas'.

Klik pada tab 'Glitch Ascension' dan tekan 'Go to' untuk mengarahkan ulang ke halaman event.
Also read: FF Redeem Code August 15 2022, Get a Free Bundle!
Di halaman 'Glitch Ascension', pengguna dapat memutar hingga mereka mengklaim lima Token Kriminal Teratas dan menukarkan bundel Pidana Teratas Neon.