Saat ini Apex Legends mengeluarkan event baru di bulan Oktober ini dengan judul: Fight or Fright.   Tidak hanya skin dengan discount menarik, event Fight or Fright juga menampilkan beberapa mode seru lainnya.
Tertarik untuk mengetahui seperti apa saja Event Halloween dari Apex Legends? Simak di bawah ini ya!
Also Read: Vantage, a New Legend in Apex Legends Who's Good at Snipers
Event Baru Apex Legends: Fight or Fright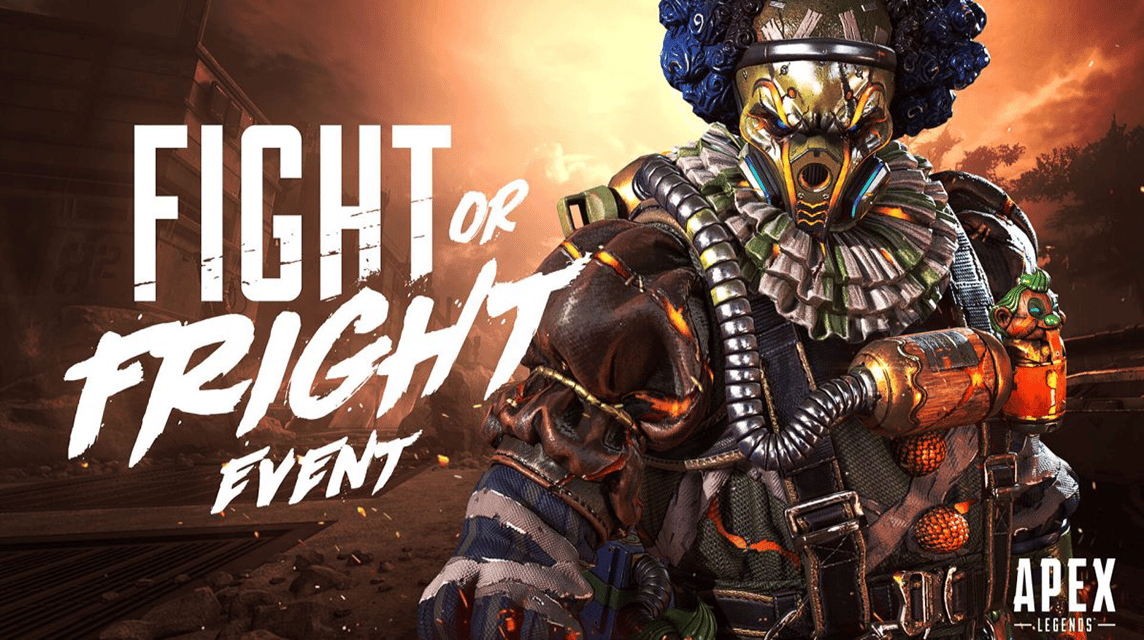 Menyambut bulan Oktober dan Halloween, Apex Legends mengeluarkan Event bernama Fight or Fright.  Event ini berlangsung sejak 5 Oktober 2022 hingga tanggal 1 November 2022.
Setidaknya, untuk saat ini, Apex Legends merilis beberapa skin dengan discount yang cukup besar dan juga sebuah mode.
Skin Baru Dengan Discount Melimpah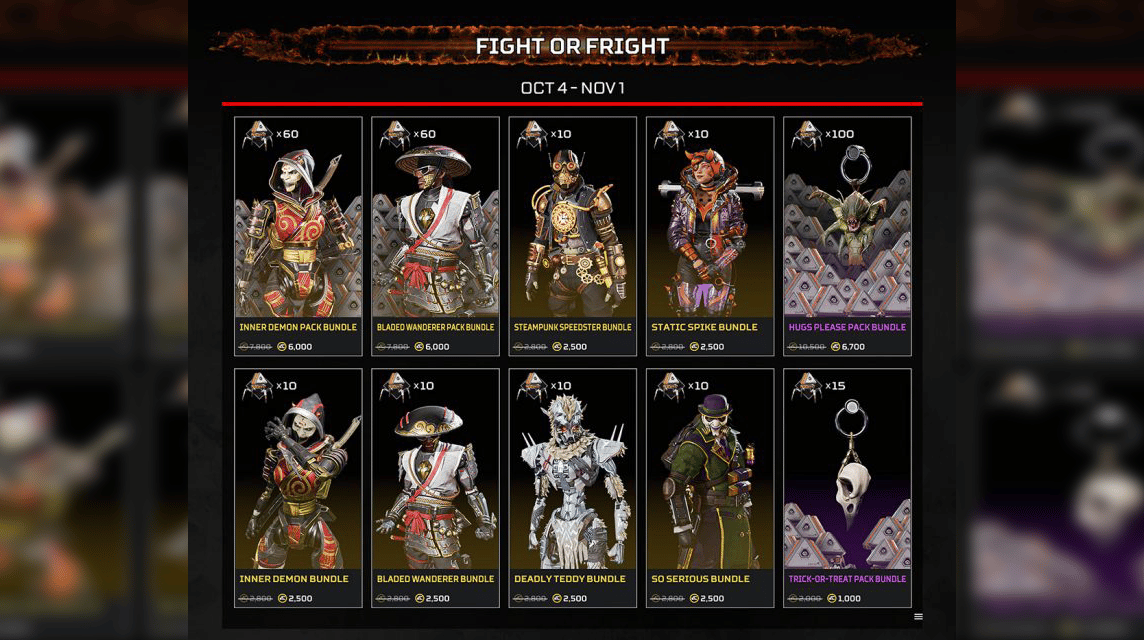 Ya, di bagian store, banyak sekali skin baru bertemakan Halloween untuk para Legends.  Seperti yang terlihat di atas,  Legends yang mendapatkan skin baru adalah Ash, Seer, Revenant, Octane, Caustic, Wattson, Wraiths and many more.
Bagi kamu yang ingin memiliki skin tersebut sepertinya tidak bisa berpikir terlalu lama.  Pasalnya, terdapat tenggat waktu untuk skin tersebut dan nantinya akan di-rolling dengan skin lainnya.
Semuanya bisa kamu beli menggunakan Apex Coin dengan discount yang besar!
Also Read: Rows of the Most Expensive Skins in Mobile Legends, Sultan Must Buy!
Mode Baru: Shadow Royale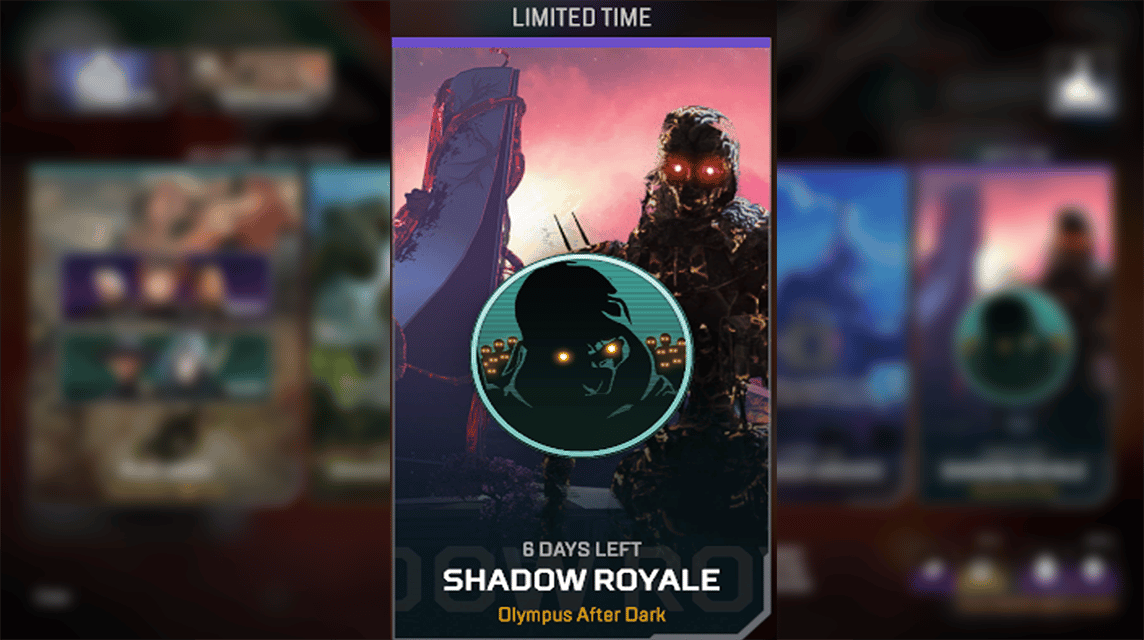 Tidak dari segi Legends saja, Apex Legends juga akan mengeluarkan mode-mode baru selama Event Fight or Fright berlangsung.  Saat ini, Apex Legends telah mengeluarkan mode Shadow Royale dengan tampilang yang menyeramkan.
Shadow Royale adalah sebuah mode yang mirip seperti mode Trios "Play Apex" biasa namun dengan sensasi mencekam.
Nuansa gelap malam akan menyelimuti Map "Olympus After Dark", semuanya akan sulit terlihat.
Kengerian dari mode ini pun berlanjut dengan kehadiran Shadow Form, yaitu sosok Legends yang telah kamu bunuh.  Dengan gerak yang cepat dan bertubuh gelap membuat Shadow Form agak sulit terlihat.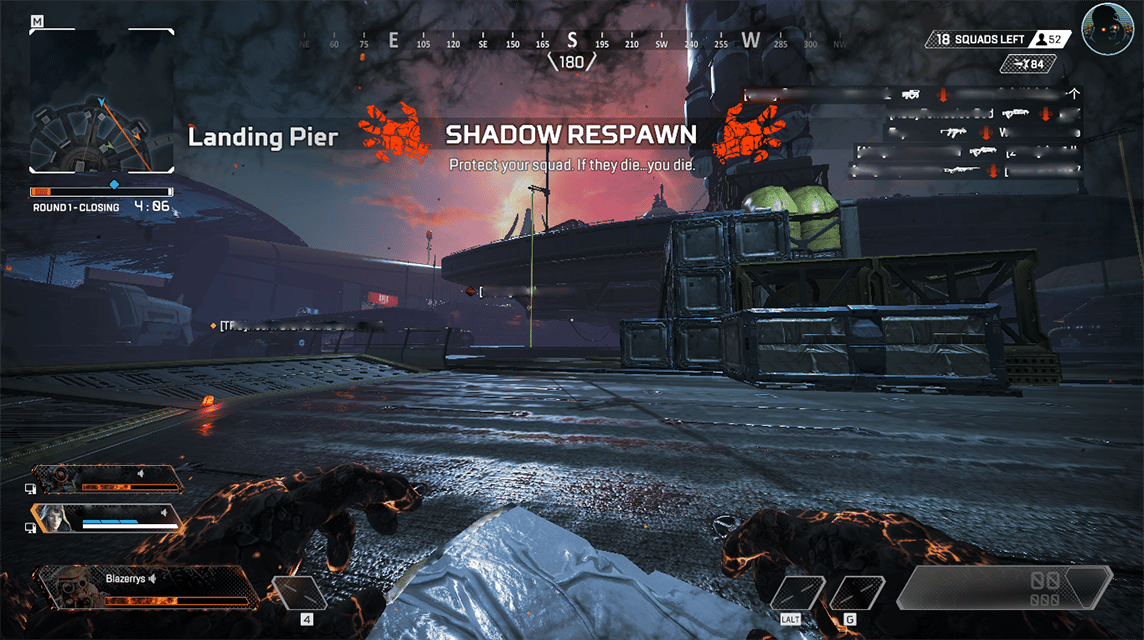 Shadow Form akan hadir dari seorang Legends yang terbunuh.  Ia akan selalu respawn dengan beberapa kemampuan lebih, membalaskan dendamnya dengan menyerang menggunakan pukulannya saja.
Shadow Form akan hilang hingga tidak ada Legends yang hidup tersisa di dalam satu tim.
Scroll to continue reading
Scroll to continue reading
Scroll to continue reading
Scroll to continue reading
Mode ini tersedia dari tanggal 5-12 Oktober 2022 dan akan berganti dengan mode lainnya.
Mode dan Skin Lain dari Event Fight or Flight Apex Legends
Apex Legends ternyata sudah memberikan leak tentang skin lainnya yang akan hadir selama Event Halloween ini.  Banyak di antaranya merupakan skin yang telah hadir.
Sedangkan untuk mode yang akan hadir berikutnya adalah Mode Gun Run, Control, dan terakhir ada Shadow Royale sebagai penutup Event Fight or Flight.
Inilah tanggal keluarnya mode-mode lainnya dari Apex Legends:
4-11 Oktober: Shadow Royale
11-18 Oktober: Gun Run
18-25 Oktober: Control
25 Oktober-1 November: Shadow Royale
Also Read: 
Itulah ringkasan dari Event Fight or Fright Apex Legends.  Jika kamu tertarik untuk membeli skin limited edition dari Apex, pastikan kamu telah menyediakan Apex Coin ya!
Enjoy playing~
Penuhi kebutuhan Apex Coin kamu dengan Top-Up di VCMarket from VCGamers and get attractive promos in it!