Sisa satu minggu lagi here dari awal Major pertama 2021 menuju minggu depan. Wow, ada apa memangnya? Jadi gini guys, kabarnya kita akan segera melihat beberapa tim terbaik di dunia. Mereka akan berusaha mendapatkan hadiah besar, serta poin Dota Pro Circuit atau yang akrab disebut dengan DPC.
Selain para pemain terkenal yang sangat ditunggu kehadirannya oleh semua orang, akan ada beberapa pemain yang akan debut di ajang ini. Now,, berikut ini ada beberapa pemain DOTA 2 yang di antaranya lebih populer sekaligus yang diyakini memiliki keunggulan daripada pemain-pemain yang lain. Siapa sajakah mereka, yang disebut-sebut akan memulai debutnya di Major mendatang? Let's Check this out!
Get a Free ROG Laptop and other attractive prizes just by joining Discord Quest #GamingYourWay at VCGamers. Join Now Here!
1. CHENG "NOTHINGTOSAY" JIN XIANG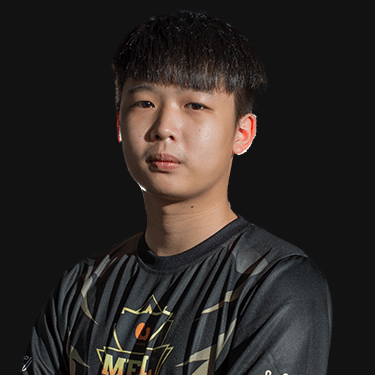 Mungkin pemain paling mengesankan yang orang akan nantikan untuk dilihat adalah Cheng "NothingToSay" Jin Xiang. Mid Laner Malaysia menjadi bagian dari tim PSG.LGD baru-baru ini. Faktanya, dia adalah bagian dari tim EHOME, tetapi tim Tiongkok memutuskan untuk 'meminjamkan' Cheng ke PSG.LGD.
Beberapa dari kalian mungkin tidak tahu, tetapi NothingToSay dulunya adalah salah satu pemain PUB terbaik di SEA. Terkenal sebagai salah satu pengontrol tempo terbaik, pemain ini bersinar ketika mendapat kesempatan untuk memainkan Ember Spirit dan Void Spirit. Dilansir dari official website-nya ggscore, bagi yang penasaran nih, di bawah ini biography lengkapnya Cheng.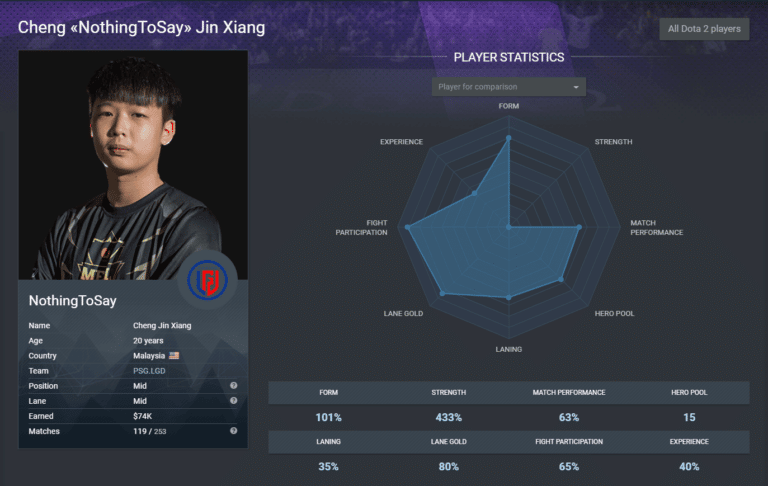 2. NATTHAPHON "MASAROS"  OUANPHAKDEE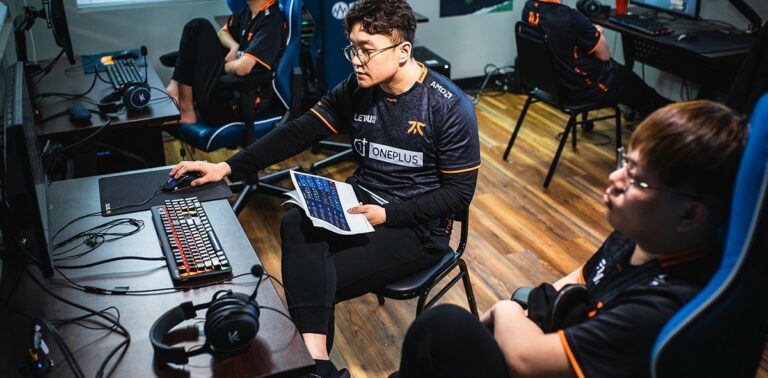 Sawatdee Khrub, di posisi kedua, ada pemain yang akan 'diawasi' oleh 'jutaan mata terpana'-nya orang-orang, yaitu Masaros! Offlaner Thailand satu ini menjadi terkenal kembali pada tahun 2020 ketika ia mendapat kesempatan bermain heroes seperti Legion Commander dan Tidehunter. Salah satu alasan mengapa pemain ini menjadi sangat populer adalah karena keterampilan laning yang luar biasa ini.
Scroll to continue reading
Scroll to continue reading
Scroll to continue reading
Scroll to continue reading
Dia telah membuktikan berkali-kali bahwa dia memiliki apa yang diperlukan untuk melawan beberapa lawan terbaik di dunia. Penggemar games ini hanya harus melihat apakah dia dan timnya Fnatic-nya akan mampu memenuhi ekspektasi orang-orang?
Selanjutnya, lagi-lagi sebagai bagian dari bonus, untuk yang penasaran stats-nya seorang Masaros bisa dilihat di bawah ini, guys. Sayangnya, mohon maaf nih, sepertinya Masaros tidak ingin difoto, alhasil di official website ggscore, dia hanya disimbolisasikan sebagai lambang DOTA 2.
3. ALIK "V-TUNE" VOROBEY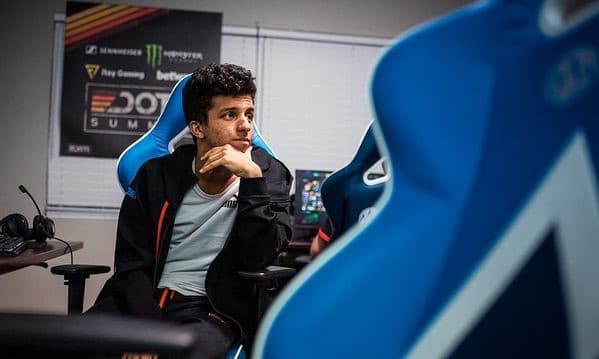 Di posisi terakhir here, ada pemain yang kami harapkan bersinar di acara mendatang adalah V-Tune. Pemain muda asal Ukraina ini telah banyak membantu tim bernama Natus Vincere di Upper Division. Faktanya, tim Commonwealth of Independent States atau yang biasa disebut CIS, adalah salah satu regu yang paling dominan, yang menjadikan mereka salah satu favorit besar untuk Major. Here, di bawah ini statshis Alik Vorobej, kali aja mau dibuat perbandingan dengan dua pemain sebelumnya.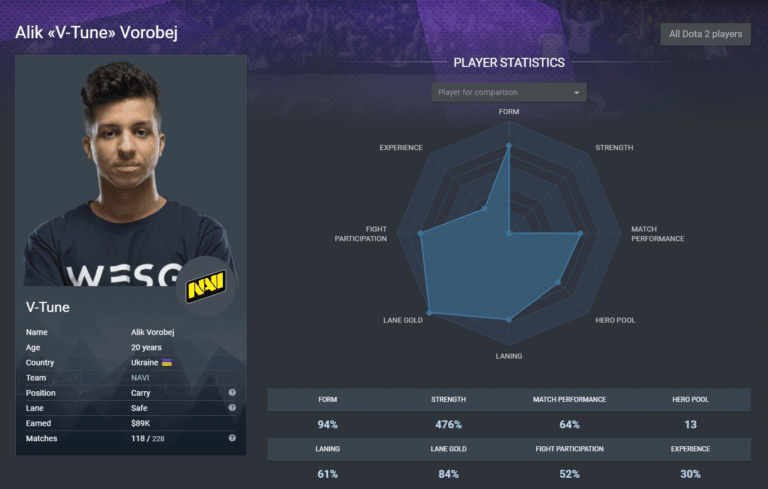 Nah, itu tadi semua tiga orang pemain DOTA 2 yang bakatnya perlu diperhitungkan ya, guys! Previously, don't forget, don't miss it to always get updates the latest and complete news about games. Starting from game review new, tips and tricks and so on. Straight to follow account Instagram VCGamers and channel YouTube yes. Come on! Join the community at Discord VCGamers, community gamers largest in Indonesia.