Character support which can be buffer or increase ATK DPS in Genshin Impact so far the famous Bennett.
But actually not only Bennett, there is another character that you can also use, namely Kujou Sara.
Kujou Sara released together with banners Raiden Shogun on update patches  2.1 ago.
This military troop leader of the Tenryou Commission is buffer second only to Bennett.
Initially, many players including writers had a hard time using Kujou Sara at first because they didn't know how to do it build and skills-his.
No need to worry about running out of Genesis Crystal Genshin Impact because in VCGamers you can do Top Up Genshin Impact easily and quickly.
In fact build Kujou Sara is quite easy to understand and her abilities are also very potential.
Therefore, this time the author will discuss about build Kujou Sara Genshin Impact.
So for those of you who need buffer ATK, you don't have to always use Bennett.
Also Read: Build Aloy Genshin Impact, Collaboration Character with Horizon Zero Dawn!
Recommended Build Kujou Sara Genshin Impact
This article will cover all the recommendations build Kujou Sara starting from priority skills, artifacts, to the recommendation of a suitable team for Kujou Sara Genshin Impact.
Artifact The recommended ones are adjusted to the artifacts that have already been released, where new artifacts will continue to be added throughout updates Genshin Impact.
Skill Priority for Build Kujou Sara Genshin Impact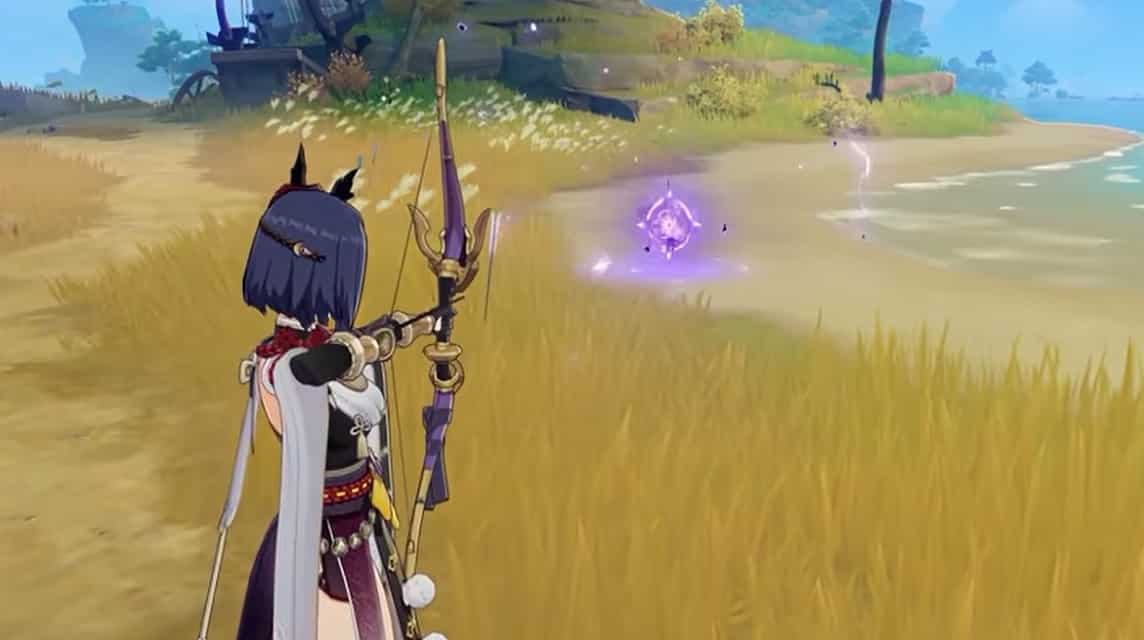 Kujou Sara Genshin Impact is a 4-star Genshin Impact character who uses the Electro element with weapons bow or arrows.
Kujou Sara's Normal Attack consists of 5 consecutive attacks that deal physical damage to the enemy.
Kujou Sara's Elemental Skill is Tengu Stormcall, Kujou Sara would quickly retreat and use a mechanic called Crowfeather.
Crowfeather that you shoot with Charged Attack attacks whether it hits the enemy or on the ground.
Crowfeather will explode and deal Electro DMG. Besides that, skills This is very important because when it explodes, the character or party who are in the area will get buff ATK for a certain duration.
If you already got skills passive Decorum when Crowfeather explodes, your character will get energy particles that can be used to use Elemental Burst.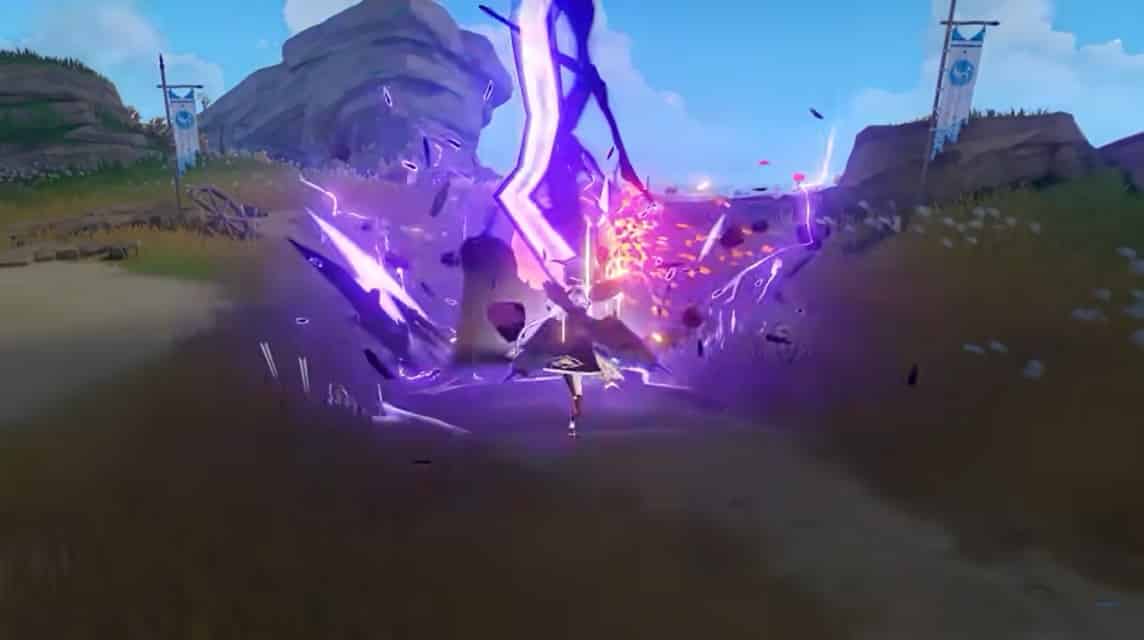 Kujou Sara's Elemental Burst is Subjugation: Koukou Sendou, Kujou Sara will call Tengu Juurai: Titanbreaker which gives AoE Electro DMG.
Tengu Juurai: Titanbreaker it will expand to Tengu Juurai: Stormcluster into 4 dots that give AoE Electro DMG. 
When using this Elemental Burst, all characters will get buff The bonus ATK is the same as Kujou Sara's Elemental Skill.
Kujou Sara according to the author is very suitable for you to use as a burst support or support buffs.
So, you can prioritize skills Elemental Skill then Elemental Burst.
Elemental Skill you must maximize the level because buff The ATK you get from Elemental Burst is calculated the same as from Elemental Skills.
Artifacts Suitable for Build Kujou Sara Genshin Impact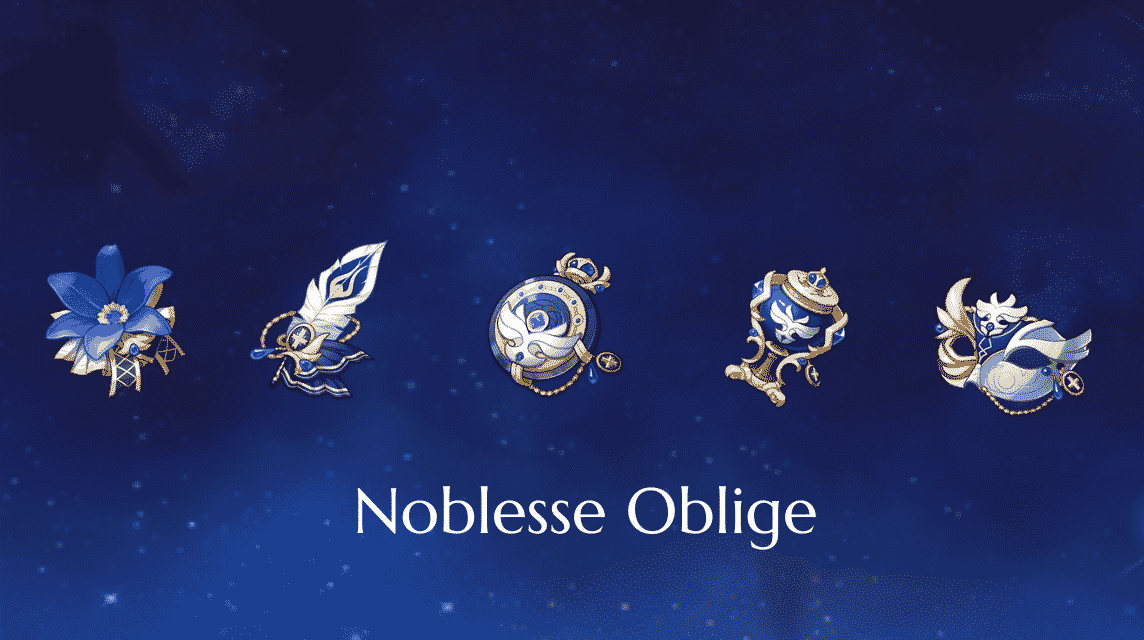 Scroll to continue reading
Scroll to continue reading
Scroll to continue reading
Scroll to continue reading
stat what you should prioritize for build Kujou Sara Genshin Impact is Crit rate/DMG, Energy Recharge, and Electro DMG bonus.
Energy Recharge is needed so that you can easily use Burst Kujou Sara quickly to support other characters.
The author suggests at least stat Kujou Sara's Energy Recharge is 100 to optimize build Kujou Sara Genshin Impact in support damage DPS.
At the time this article was written, the artifact that the author thinks is best for build Kujou Sara is an artifact set Emblem of Severed Fate.
Artifact set Emblem of Severed Fate can be give effect mincrease Elemental Burst DMG from big 25% stat Energy Recharge that you use for build Kujou Sara Genshin Impact.
Kujou Sara will gain an additional maximum of 75% bonus DMG from using this artifact.
I personally feel that this artifact set is the best fit for Kujou Sara for now, but you can also use other options and combinations of artifacts.
Option using 4 sets Noblesse Oblige you can use for Kujou Sara.
4 sets Noblesse Oblige will increase the ATK of all characters on your team by 20% for 12 seconds after character using Elemental Burst.
You can also use a combination of Noblesse Oblige with Thundering Fury, or use 4 sets of Thundershooters.
Note for using the Thundershooter artifact set, you must use party mono Electro or all characters using Electro elements such as Raiden Shogun or Yae Miko.
Also Read: The Most Complete Tips and Recommendations for Build Yae Miko Genshin Impact
Weapon Recommendations for Build Kujou Sara Genshin Impact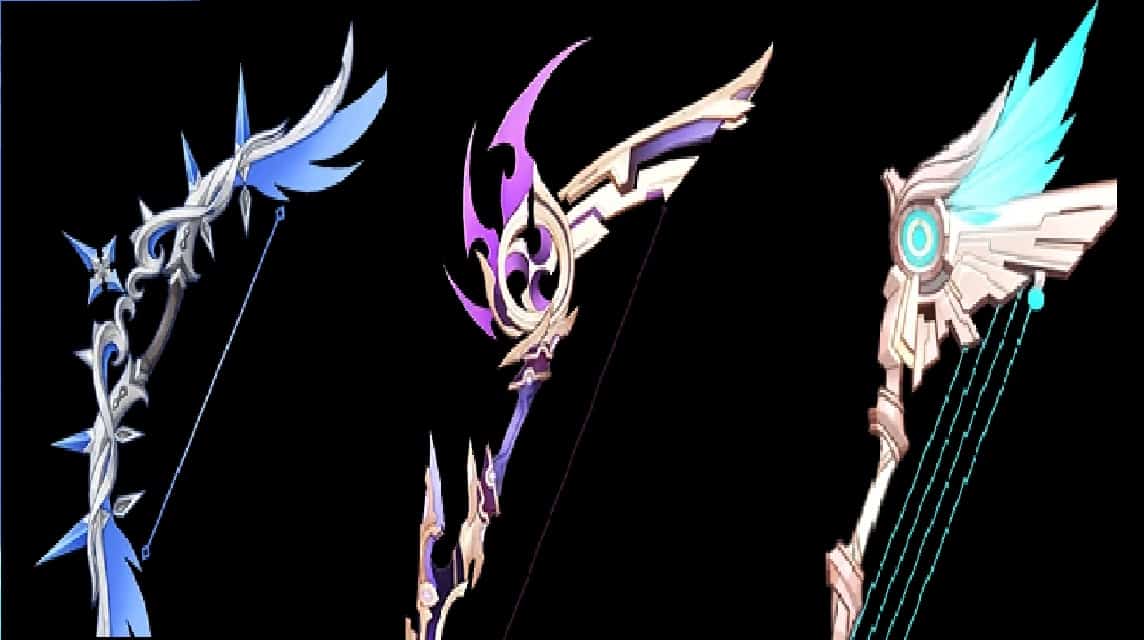 Recommended 5-star weapon for Kujou Sara Genshin Impact I think you should find a weapon that has base attack tall.
Kujou Sara's Elemental Skill buff is calculated based on base attack different from the ATK or ATK% stats.
You can only get Base Attack from weapons and when doing character level or ascension.
5 star weapon according to the author you can use it for Kujou Sara especially Skyward Harp because it has base attack the tallest.
You can also still use Elegy of The End and Amos Bow which has base attack bigger than Thundering Pulse, Polar Star, or Aqua Simulacra.
4 star weapon suitable for build Kujou Sara Genshin Impact are the Viridescent Bow, Mourn's Moon, Sacrificial Bow, and The Stringless.
4-star F2P weapon options that can also be used for Kujou Sara Genshin Impact are the Blackcliff Warbow which you can exchange in Paimon's Bargain and the Favonius Warbow that you get at the beginning game quests.