For a new user, this hero has a very difficult skill to use. There are still 5 weaknesses of Gloo's hero in Mobile Legends what you should know before using it.
Often the new heroes released by Moonton immediately become the main donna of the players. Because he had to defeat power. For example, Yve who subscribed to a player ban for being annoying. Then it will also be difficult to release Paquito, because it has qualified specifications for the game.
However, Gloo's presence did not seem to impress the player. His presence is rarely seen in matches. Even if a Tank user is happy when he arrives, because Moonton has been introducing new Hero Tanks for a long time.
After seeing his abilities, it turns out that we have identified some of the weaknesses of the Gloo Mobile Legends hero, which will be discussed in this article. Of course, see the following article.
List of Hero Gloo's Weaknesses
Not Real Tanks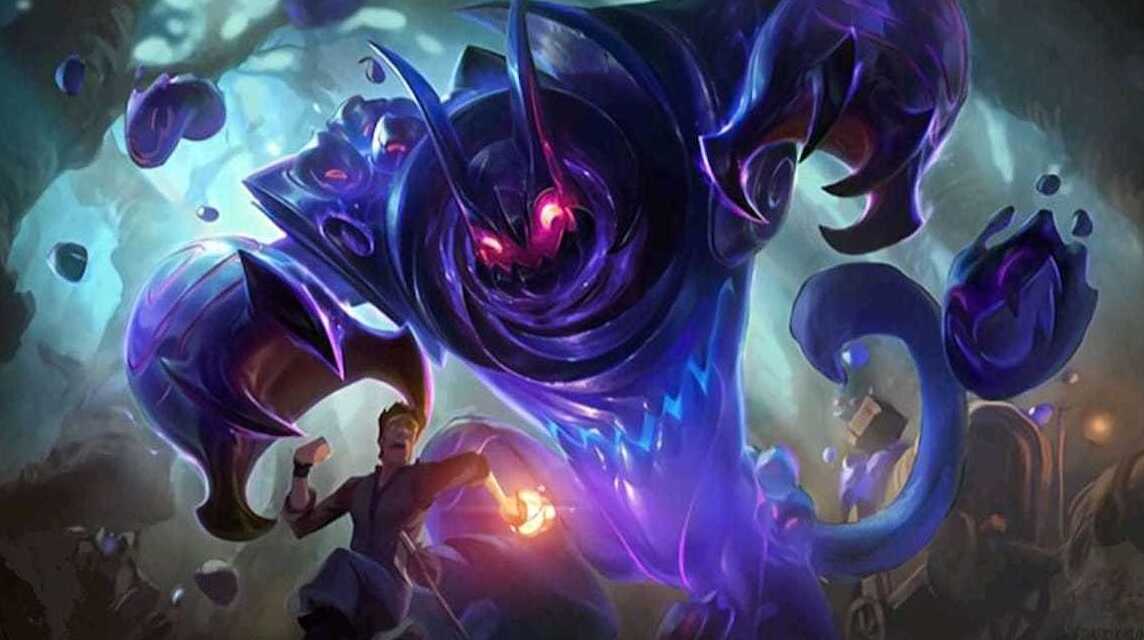 In season 24, the use of Hero Tanks is very important. The reason is, many meta heroes this season are tall and injured, so you inevitably have to use very tough heroes like Tigreal and Khufra. Both can be trusted, although many heroes have changed from fighter jets to tanks.
Examples are Chou, Jawhead or Silvanna. These three heroes are often used to take on the role of tanks in a team. Thanks to their diligence and crowd control, the specs are highly qualified initiators. Meanwhile, the weakness of the Gloo hero is not the initiator Tank type because it has many weaknesses. 
First, what is meant by not being a pure Tank is that he can't open a teamfight because his mobility is low. In addition, the crowd control that this Hero has is also minimal if it hasn't reached level four.
The slow effect resulting from the skill also cannot be maximized if there is no reinforcements from teammates. Therefore, the Tank role pinned to him is deemed inappropriate.
With a little research on its capabilities, Gloo is more suitable as an offline user on EXP Lane. You see, if you use him as a tank hero, he has very few features in the game. Therefore, few players can maximize their skills in the game.
Many Opponents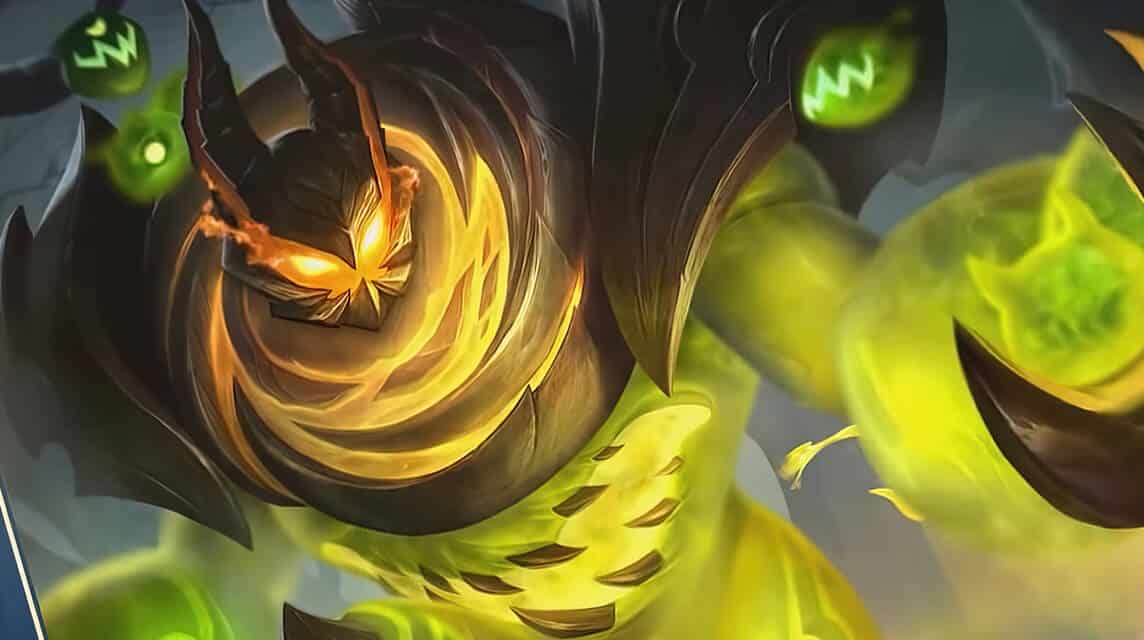 When he reaches the fourth level, he can split into small pieces and increase his HP change. Although the benefits are very high, this skill can be your rival if you find a passive stack hero like Claude. In the split phase, Claude's stack fills up immediately and is, of course, solid.
Don't forget when dealing with heroes with natural vampire spells like Ruby, Alice or Balmond. He would in large numbers benefit as they would also experience an increase in blood pressure, as Glo's descendants count as units like Minions or Forest Creeps.
The number of hero chips will affect their location on the Lane. It is suitable as a Tank or Offlaner. The reason is, if you meet these heroes, the effectiveness of this hero is reduced and even becomes an advantage for the enemy. You could say the risk is very high if you want to use it in the game.
Very Difficult Skill Set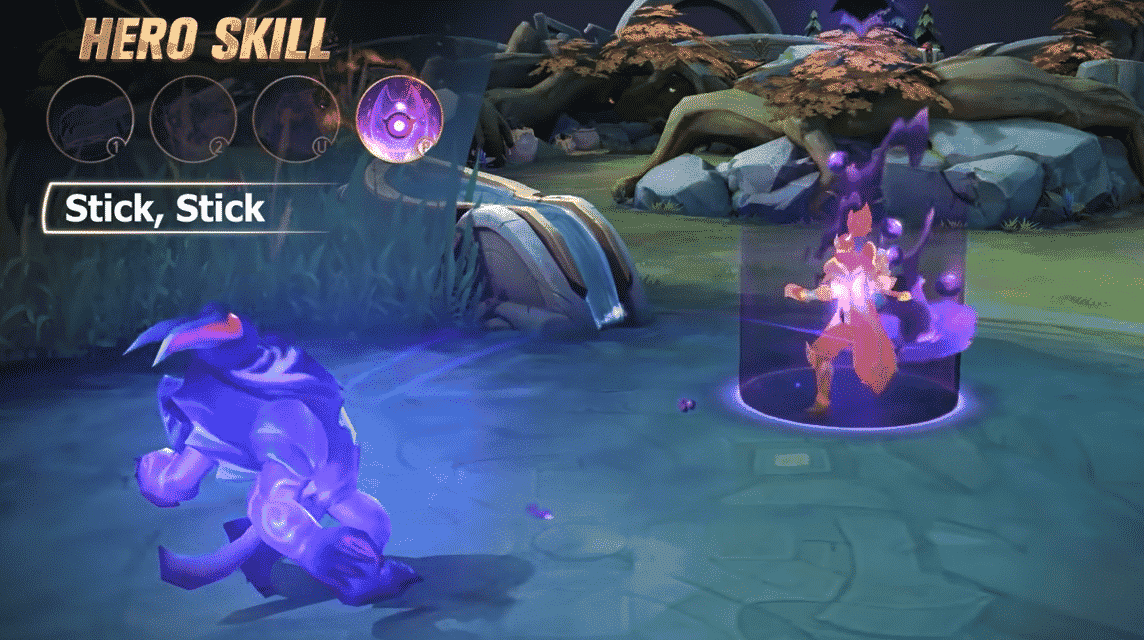 With all his abilities, you just need to be careful with the slow impact that can be saved. Each stack gives a slow effect of 6 percent and can be stacked five times.
Generally, your movement will decrease by 30 percent in six seconds. This is something to consider when dealing with it. Do not let the package you receive is full.
However, stacking stacks is also not an easy thing for Gloo users. The reason is, the missiles that are fired are very easy to avoid by the enemy.
So when he tries to drop his first skill, Slam, Slam, you should abandon this skill instead. The induction effect also takes a long time, which is three seconds.
To maximize the impact of each skill, you must do a combination of the first and second skills. But if the enemy can dodge it, the combination may be less effective. Enemies only get slow effects. In principle, the current Tank Details should have a stun to make it easier to cover the enemy.
Not to mention the ulti that requires high accuracy so that the enemy can be targeted and get immobile effects. If you just attract the enemy, it's definitely not scary to the opponent. In addition, you can deal with using Flicker or dash skills that have enemies like Lancelot, Yi Sun Shin or Claude.
Can't Duet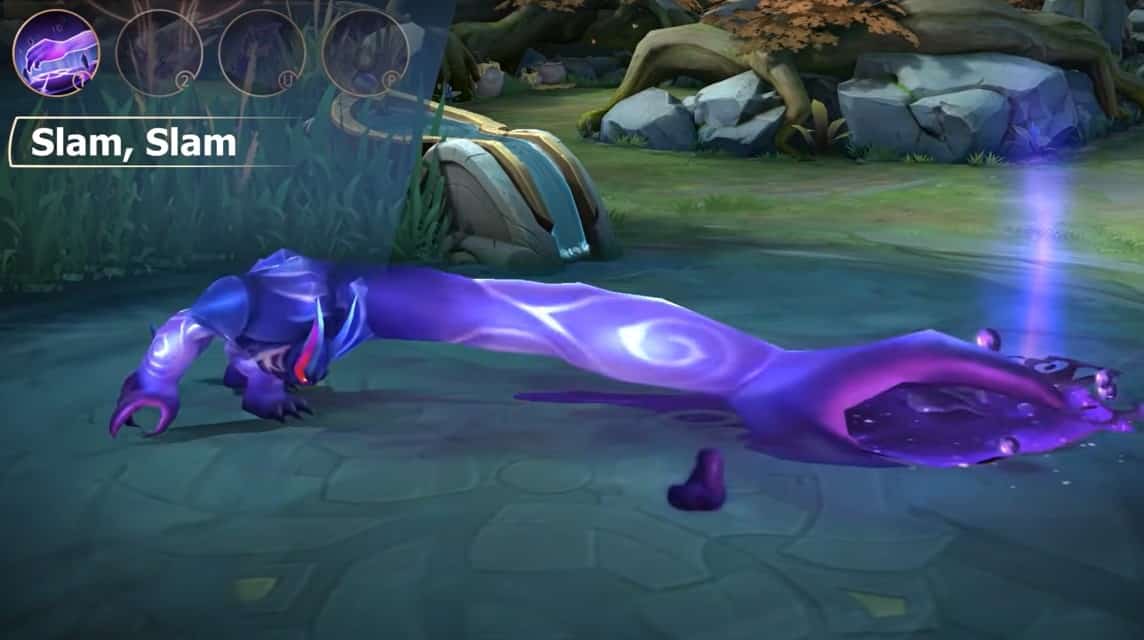 In the game, the wombo combo can be one of the keys to victory. for example the deadly duet Mage and Tank that players like to use. For example, Pharsa and Tigreal or Silvana and Vale.
Thanks to the combinations they have, the enemy can level up without requiring too much effort. In fact, thanks to these deadly combinations, moments of epic return always occur.
However, Gloo doesn't get along with his teammates. Even if the enemy is locked at the end. Enemies can neutralize Gloo's hero weakness through Flicker or dash abilities that can keep him away from teammates.
If so, he would end up being a waste and would only lead to his own death. Besides the risk that is too big, the weakness of Gloo's hero is also difficult to do solo killing if placed as the perpetrator.
It can only add minimal blood and damage, though it can easily clear Minions. However, this will not overcome him at work, as he is very weak in dueling.
Read also: 6 Best Gloo Wall Skins in Free Fire MAX May 2022 Edition
Players Must Have Divine Skills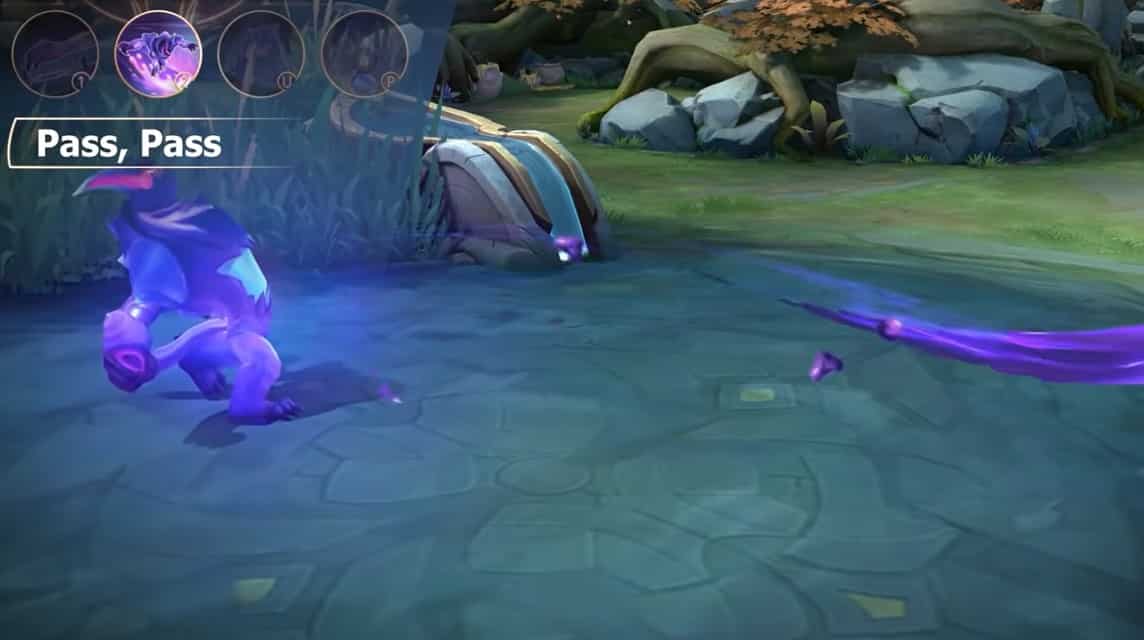 If you want to use it, you must have a high level of macro and micro. There are a lot of calculations you have to do with every action you take.
For example, you need to know the exact time to finally catch your opponent. Then you have to wait for the right moment to maximize all ultimates.
Plus, ganking is very easy. Because this hero doesn't move much and needs the help of the right combat spell like Flicker, because even though he has a dash skill, the distance is not far.
This can be a problem if you try to make a surprise attack on your opponent. So if you are a barbarian player who likes to fight, then don't use this hero.
He can only be used by patient and calculated players, although there is no guarantee that their presence will be effective, as this hero can easily be prevented. In fact, his large body and stout figure did not guarantee that he would be an impressive enemy spirit.
Read also: 5 Most Rare Gloo Wall FF MAX Skins in Season 27
What do you think about the weaknesses of the Gloo hero above? Please write the answer in the comments column, yes!