This hero is indeed very OP, unfortunately he also has shortcomings. Well, on this page you can see 5 weaknesses of Benedetta's hero on this page Mobile Legends.
Who doesn't know about Benedetta? This hero is very popular in Mobile Legends and is always a puzzle when playing on the leaderboard. He takes on the role of Assassin, which leaves him with massive damage and is also capable of taking over the team.
He became a Mobile Legends hero who revived competition in the Land of Dawn. Although this Hero Assassin is released for free, it actually looks strong because of the combination of great damage and its ability to suppress or disable CC.
While it may seem terrible, he actually has a few flaws that he should be aware of. This weakness can be used to deal with it and then lose it while playing. So, later you can slow down its performance a little. 
Although this hero is very OP and scary, he also has weaknesses. So, what are the weaknesses of Benedetta's hero? Let's see below.
Weaknesses of Hero Benedetta MLBB
Damage Doesn't Last Long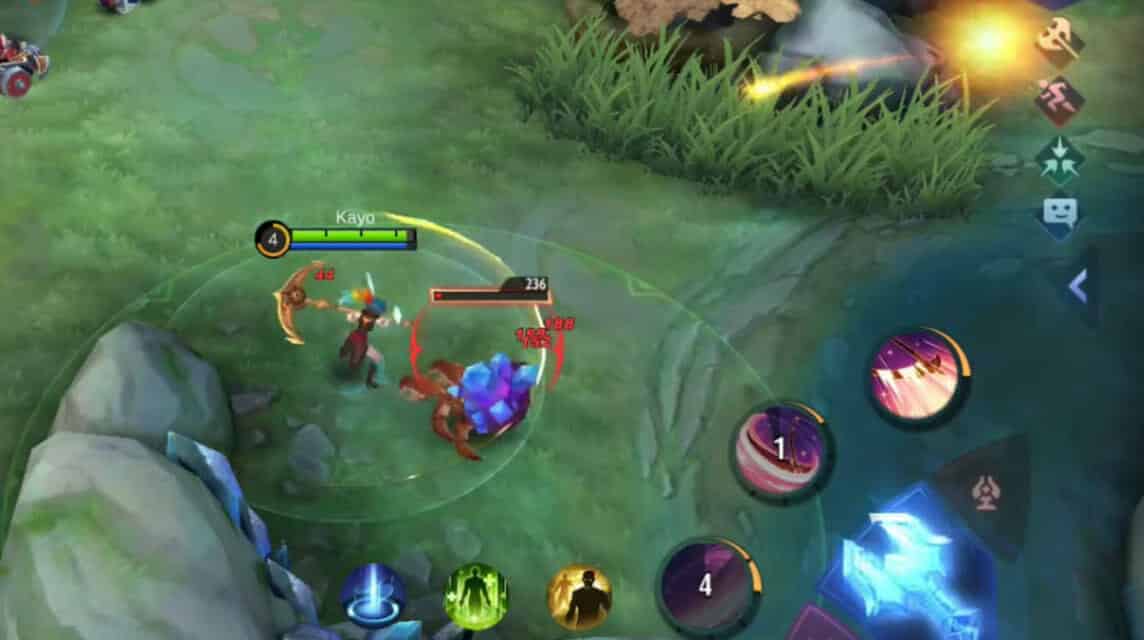 The weakness of the first Benedetta hero is that he has very low strength, this weakness does not allow Benedetto to fight for a long time.
Benedetta doesn't have a lot of power because this hero doesn't have any physical and magical defensive qualities and this hero doesn't use defensive items in his build.
To overcome this weakness you can be aggressive and play fast, you can also use defensive items such as Queen's Wings or Brute Force Breastplate to increase its strength. 
He is not a Hero Assassin who relies on Basic Attack attacks. Because the base damage from his base attack is quite small. The unique charge attack mechanism in Basic Attack actually deals a lot of damage. Unfortunately, his attacks were so slow that he was easy to guess.
However, he was endowed with a number of skills with extremely high explosion damage. Only with a combination of skills - Shadow Slash and One Eye For One can inflict serious damage on enemy heroes.
Unfortunately, Benedetta's consumption of Mana was a bit disgusting. This means it will rely heavily on the blue buff, because using Mana shoes (Demon Shoes) is not enough. If you can't get the blue buff, this Hero Assassin will have a hard time getting all of his abilities.
Difficult to Use
Weaknesses of heroes The second Benedetta is very difficult to handle, which makes many Benedetta users a noob and burdens the team while playing.
Understanding and mastering all the skills of this hero takes a long time, not a day or two. To use this hero, you must have high hand speed, attack accuracy and strong instincts.
There are several quick ways to control heroes, such as watching professional players on Youtube, watching Live Mobile Legends live, and understanding all their skills in normal/practical mode. 
With a high Burst Damage rate there, he would look really good. In addition, new heroes will be released for free later. All players are advised to be vigilant while playing. But can he be a simple and fast hero that you can handle in one night?
He actually has a pretty complicated game mechanic, especially when using Basic Attack. Players take a long time to do this.
Using Basic Attack has a Sword Out State drive that allows him to activate his Basic Attack Special.
Basic Attack Special can deal very high damage so it is more reliable in battle. But in order for him to attack Sword Out State, it would take him a very long time to attack before he could attack.
Not to mention, the Basic Attack Special drive focuses on the motion button (left) instead of the Basic Attack button (right). Players should be familiar with this mechanism.
Weak Against Lifesteal Attack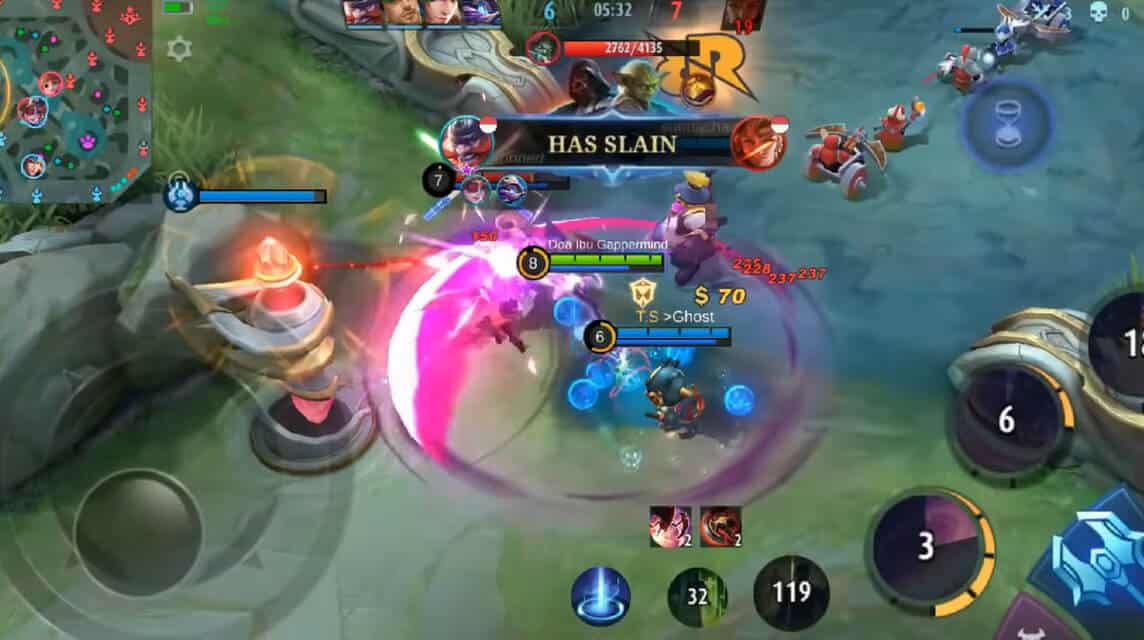 Weaknesses of heroes Benedetta's other is to have a very low impact on Lifesteal, this weakness makes her strength low and easily tenacious.
There are several factors that make it have a very low lifestyle impact, including: The skill has a high cooldown and basic attacks that don't do much damage. Weaknesses like this are very difficult to overcome, the only way is to play aggressively and be agile. Don't duel for too long!
Very Weak Against Stun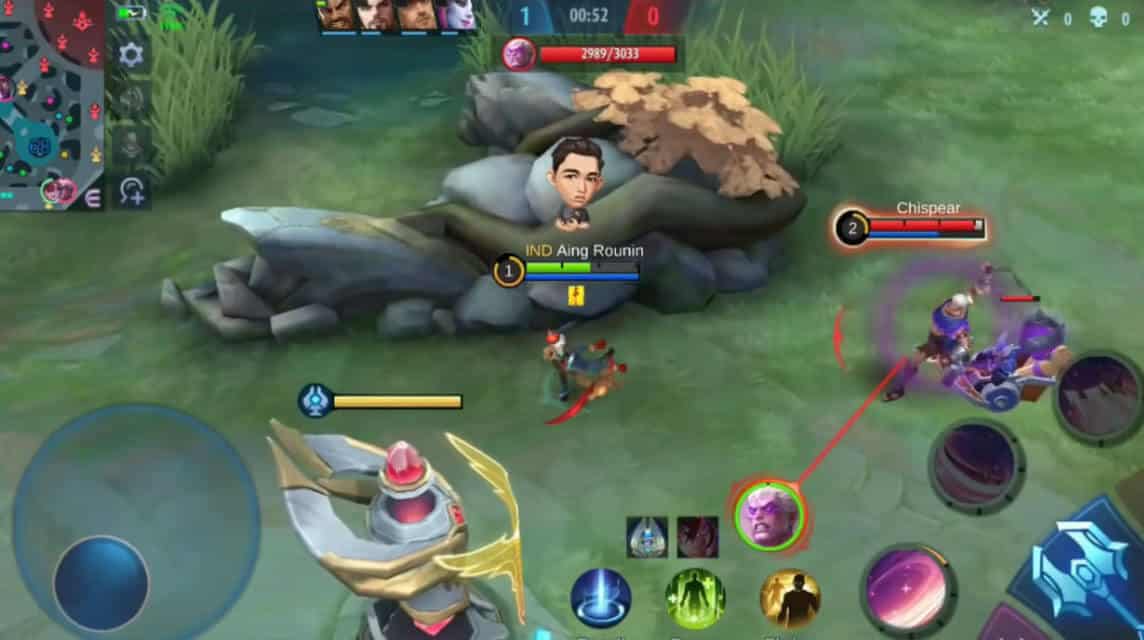 The next weakness of Benedetta's hero is the weakness of stun, which is a weakness that almost all Assassins heroes have.
Benedetta has very little resistance, thanks to which this hero can be easily killed and at the same time get a stun effect from enemy heroes.
This weakness makes it difficult to play on the bar and kill enemy heroes with the vibrate ability. To overcome this, you have to wait for them to use their stun abilities before attacking. Just don't attack!
Read also: 5 Weaknesses of Hero Alice in Mobile Legends 2022, Weak in the Early Game!
Can't Solo Lord
The last weakness of Benedetta's hero is not being able to kill Lord himself, this weakness makes it difficult for him to bring a team.
There were several reasons why he couldn't kill the Lord alone, including the abuse of the structure having a very short lifespan and durability. To overcome this, you can ask your partner for help, don't do it yourself!
Read also: MLBB Benedetta Moonblade Skin Release Schedule and Prices
What do you think about the Vicigers' list of weaknesses for Benedetta's heroes above? Please write your opinion in the comments column.