To rush the enemy, you need a trick to use the FF gloo wall correctly so as not to become an easy target for the enemy you attack.
Gloo wall is an indispensable utility item in Free Fire MAX. They can be used in various ways depending on the situation and circumstances. However, not everyone has mastered this item.
Most just put it down when fired and take cover behind it. While this is its primary utility, there is more to it that can be done with a gloo wall. Continue reading to learn some easy tricks on how to properly use FF's gloo wall for rushing.
How to Use Gloo Wall FF
Stop Enemy Vehicles in Their Tracks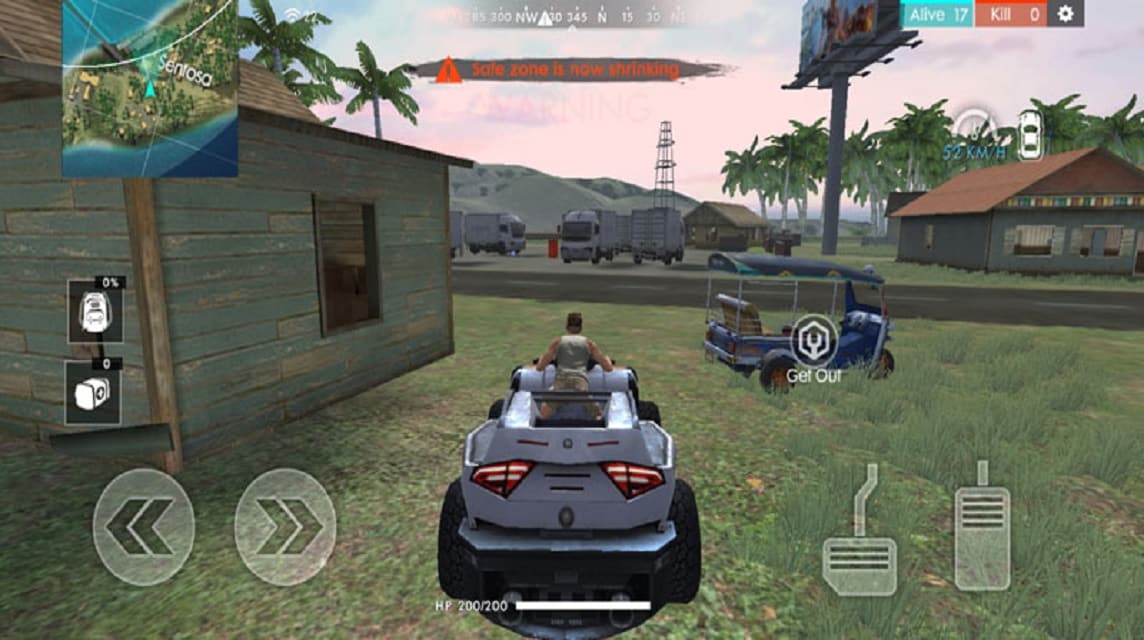 Gloo wall can be defeated in Free Fire MAX. On average, depending on the weapon used, a full magazine will be required to destroy it. This makes them excellent bullet-breakers in combat.
In addition to bullets, the gloo wall can even absorb the shock of an oncoming vehicle. They can stop dead vehicles in their tracks no matter the speed. This is quite useful for stopping enemies that are rampaging on the road in the game. You can use FF's gloo wall as a trap.
Usually, opponents in Free Fire MAX think of someone behind the Gloo Wall placed in front of them. By taking advantage of this trust, players can easily mislead them.
You have to take a solid cover first, then place a Gloo Wall in front of the enemy, then return to the previous cover.
Enemies will try to rush you behind the Gloo Wall and be surprised to find that no one is there. At this point, you can start shooting from the permanent cover to confirm the kill.
Block Enemy Entry Points to Buildings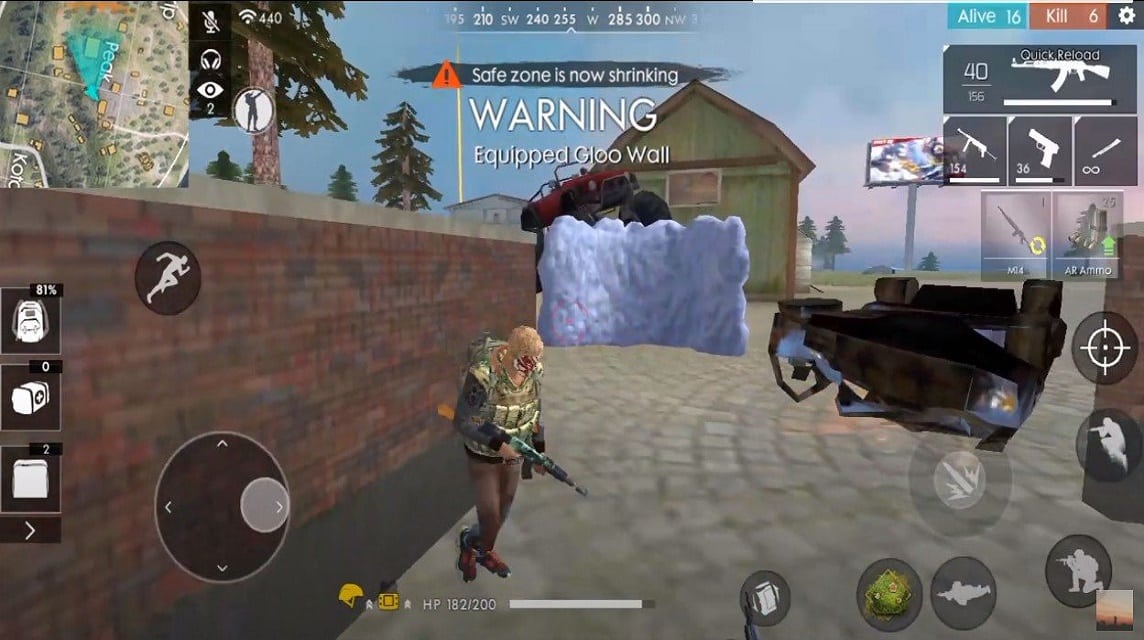 You can use gloo walls to block enemy entry points to buildings. House to house fighting is not a rare sight in Free Fire MAX. Depending on the location, gunfights often took place in houses. In this close-range shooting, the chances of survival are drastically reduced.
To ensure that the opponent does not gain access to the house, players can use a gloo wall to block entry points. If the enemy wanted to enter, they had to waste a lot of ammo. This lowers their combat efficiency in the long run.
Building Climbing
Tidak jelas siapa yang pertama kali menemukannya, tetapi gloo wall dapat digunakan sebagai tangga untuk mendaki puncak gedung. Meskipun dibutuhkan banyak latihan untuk mendapatkan penempatan yang tepat, itu dapat diterapkan ke struktur apa pun dalam game setelah dikuasai.
Pemain dapat melakukan trik ini untuk mengamankan tempat tinggi atau mengapit lawan di sisi lain gedung. Meskipun trik ini berguna, turun mungkin menjadi masalah jika gloo wall dihancurkan.
Tembakan kurang percaya diri untuk memastikan knock-down bisa disebut tembakan diragukan. Sebagian besar pemain Free Fire MAX mencoba membuat headshot yang sempurna untuk menghabisi lawan mereka dengan cepat, tetapi lebih sering, tembakannya meleset atau terkunci di tubuh.
Dalam skenario ini, mereka harus segera menggunakan gloo wall FF untuk membuat perlindungan sementara setelah menembakkan beberapa peluru. Selanjutnya, mereka dapat sekali lagi mencoba memberikan tembakan tepat dengan percaya diri. Proses ini terutama dilakukan dalam satu lingkaran dalam pertandingan ruang khusus.
Hambat Musuh yang Ingin Nge-rush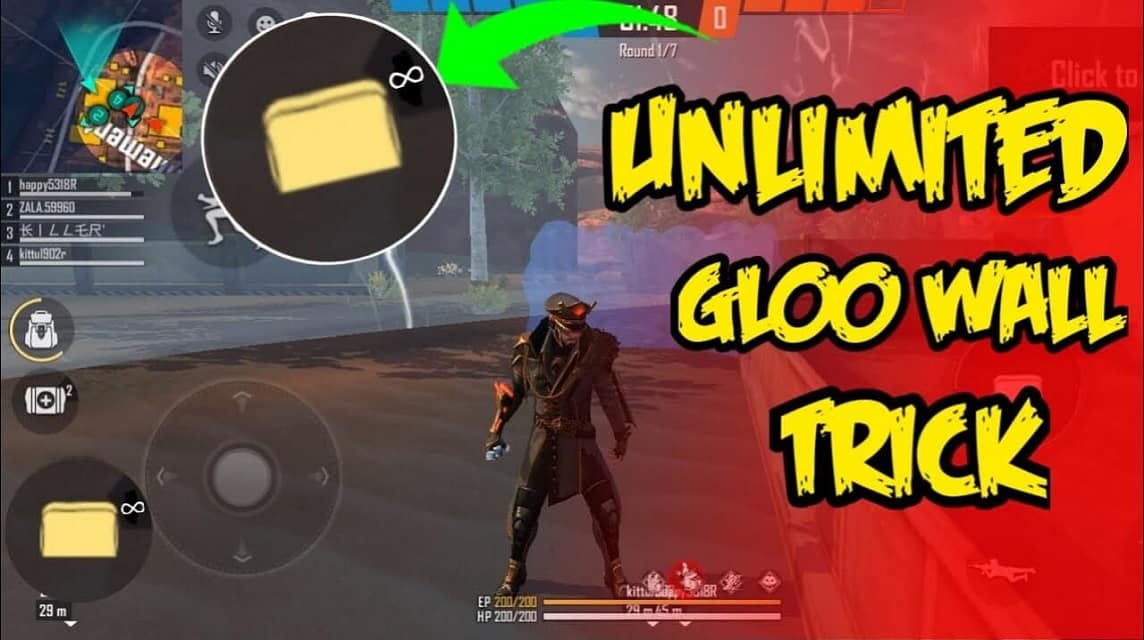 You can use gloo wall FF untuk menghambat pergerakan musuh yang akan menyerangmu. Selama serangan nge-rush, musuh maju ke posisi pemain dan menjepit mereka di tempat dengan tembakan. Setelah tanah depan telah ditetapkan, mereka mendorong lebih jauh dan akhirnya memaksa para pemain keluar dari posisi mereka.
Sementara sepenuhnya melawan rusher membutuhkan sedikit latihan, ada beberapa cara untuk memperlambatnya dengan mudah. Yang perlu dilakukan pemain hanyalah melemparkan beberapa granat gloo wall ke jalur penyerang.
Ini akan mematahkan garis pandang mereka dan memaksa mereka untuk membuang amunisi dengan menghancurkan gloo wall atau mengitarinya, yang memberi pemain waktu untuk masuk ke posisi menembak.
Read also: Tips for Using Gloo Wall FF Correctly April 2022
Bantu dan Sembuhkan Pemain di Balik Cover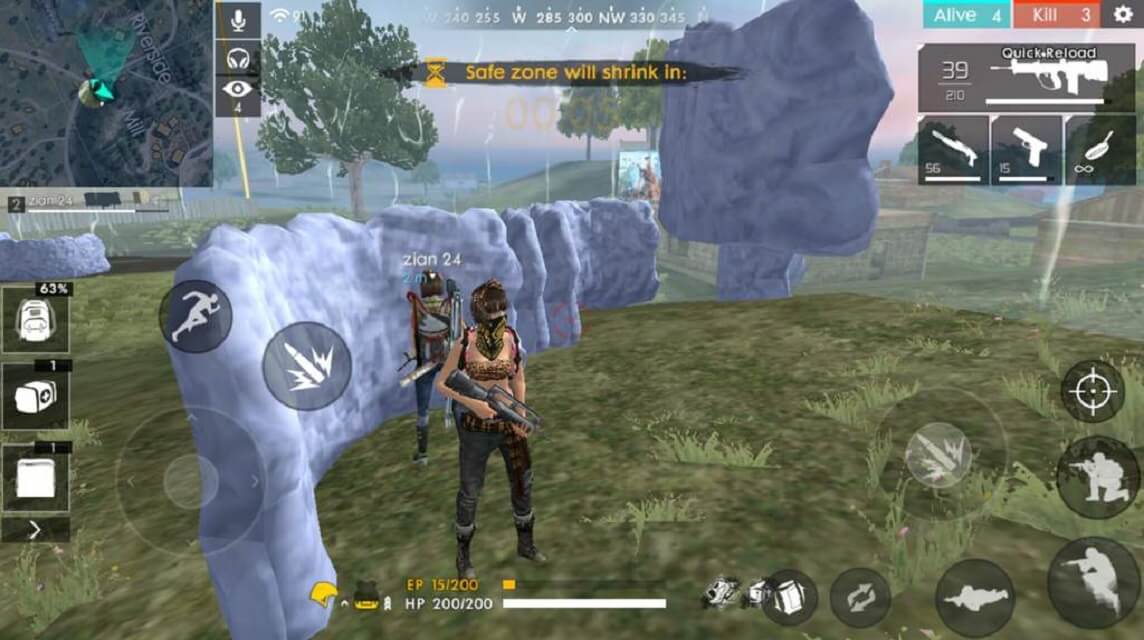 Selama serangan nge-rush atau pertempuran normal di Free Fire MAX, gloo wall menawarkan perlindungan sementara yang sangat baik untuk pemain yang terluka dan jatuh. Hal ini memungkinkan rekan satu tim mereka untuk bergegas membantu mereka dan membantu mereka kembali ke pertarungan.
Meskipun ini dapat dilakukan di balik hardcover, pemain tidak memiliki kendali atasnya. Sedangkan menggunakan gloo wall FF, jika musuh mencoba untuk menyerang pemain yang cedera, mereka bisa memainkan gloo wall lain untuk mengeksekusi trik gloo wall 360 derajat.
Gloo Wall adalah salah satu elemen yang paling dipuja di Free Fire MAX. Mereka memiliki kapasitas menahan kerusakan tertentu, bertahan melawan serangan lawan. Gamer dapat menggunakannya dalam banyak cara dalam berbagai situasi. Namun, sebagai utilitas defensif, ini terutama perlindungan sementara.
Read also: Tips for Destroying Gloo walls in Free Fire, Take Note of This Carefully!
Beberapa pemain Free Fire MAX telah menguasai cara menggunakan Gloo Wall FF dengan kecepatan sangat tinggi, tetapi itu tidak mudah untuk semua orang. Utilitas keselamatan ini harus digunakan tepat waktu dan strategis sebelum serangan mematikan musuh.