Tenacity of the Millelith Genshin Impact is a set of artifacts that provide bonus HP in Genshin Impact.
Recently, characters that have high HP requirements to use skills like Yelan, Hu Tao, and many more.
This set is a very good set for characters support which requires high HP for ability skills character becomes more optimal.
Approximately, which characters are suitable to use this Tenacity of the Millelith?
VCGamers has tried this artifact set across various Genshin Impact characters and have found a few characters that they feel are best suited to use the Tenacity of the Millelith artifacts.
Compatible Characters Use the Tenacity of the Millelith Artifact Set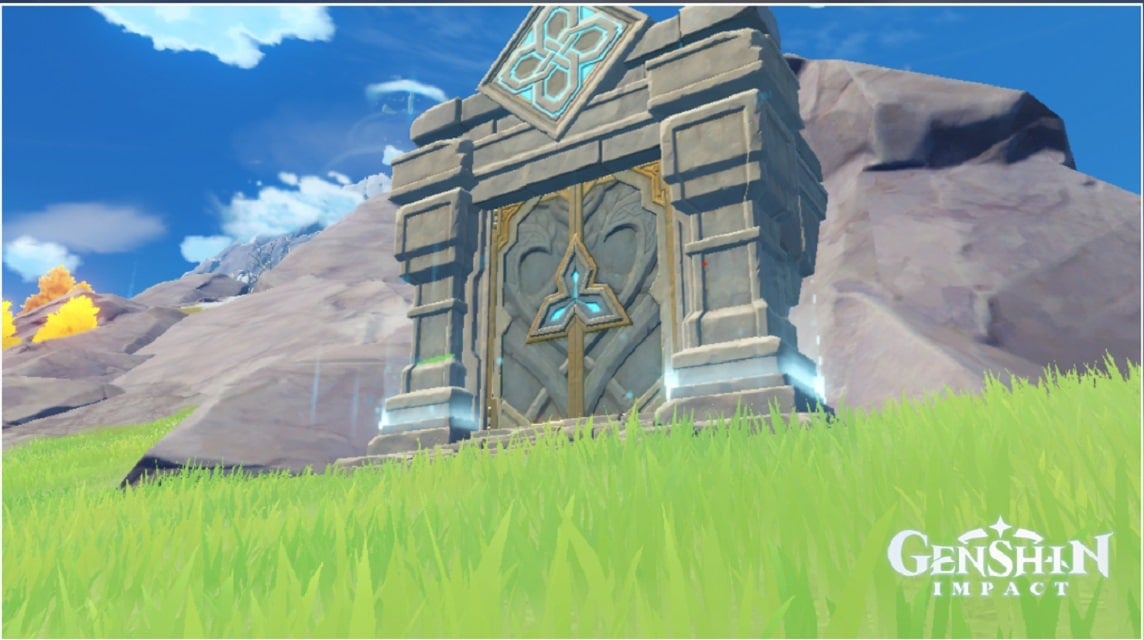 Tenacity of the Millelith is one of a collection of 5-star artifact sets in Genshin Impact that you can farming in the Ridge Watch domain located in Stone Gate, Liyue.
This artifact you can get by farming along with other artifacts ie Pale Flames, one of the nicest artifacts to work with build Physical DPS.
Also Read: Genshin Impact Characters Who Are Suitable Using Pale Flame
Tenacity of the Millelith Artifact Set Bonus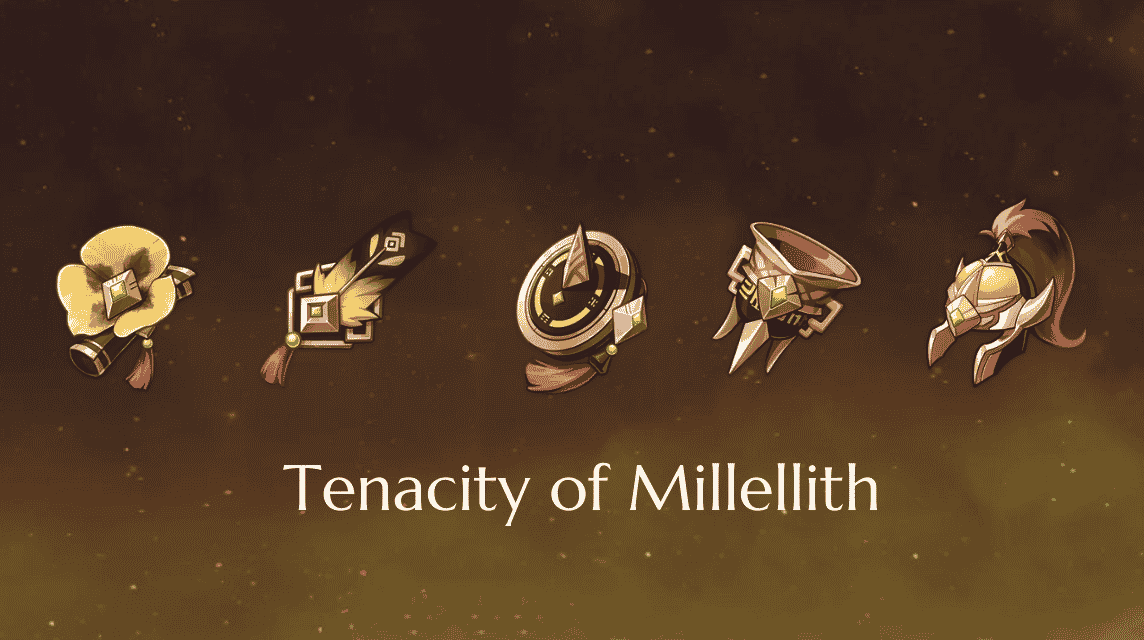 2 sets of artifacts will be a bonus form buff in the form of HP + 20%. 
Use of 4 sets or fullset of Tenacity of the Millelith will increase the ATK of all members party you as much as 20%.
Besides, strength shields character in party you will also increase 30% for 3 seconds. This effect can be triggered once every 0.5 seconds and can be obtained after you use an Elemental Skill and it hits an opponent.
The bonus effect of using these 4 sets can still be triggered even when the character using this artifact set is not on the field (off-field).
Also Read: Suitable Characters Use the Emblem of Severed Fate
Characters and Number of Sets Used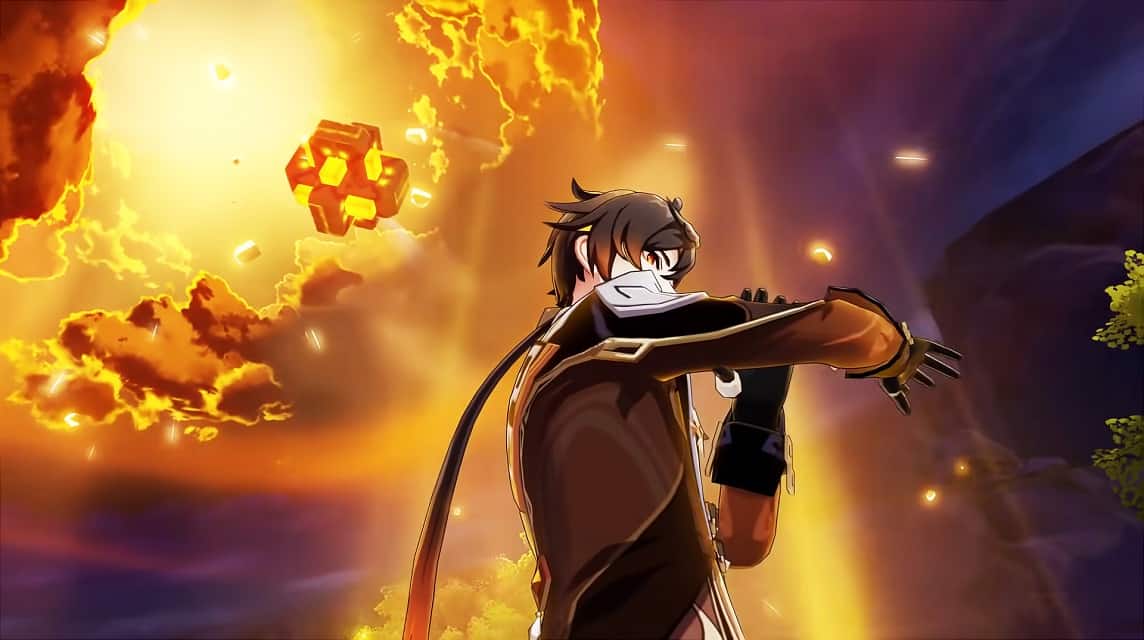 After knowing the bonus that you will get from using the Tenacity of the Millelith artifact set, you can determine which characters are suitable for using this artifact.
According to VCGamers, this set is a perfect fit for a character with character support that either Elemental Skill or Elemental Burst requires or at scale of the character's total HP.
You might question Hu Tao's DPS character and Kamisato Ayato who also requires high HP need this artifact?
The results of the VCGamers experiment some time ago showed that Hu Tao and Ayato were not suitable for this set.
Although Ayato and Hu Tao did need stat HP, but stat is not a top priority as DPS.
Scroll to continue reading
Scroll to continue reading
Scroll to continue reading
Scroll to continue reading
Use of the Tenacity of the Millelith will indeed deliver damage which is quite large, but not more optimal than you using other artifacts for both characters.
2 sets of Tenacity of the Millelith would suit the character better support like Yelan, Shinobu cookies, and Diona.
After VCGamers tried several Genshin Impact characters, here are some characters that according to VCGamers are suitable for using the Tenacity of the Millelith artifact:
zhongli
If you choose to build zhongli as shieldbot, or specifically for support which will give you a shield every time.
Use of Zhongli as shieldbot very suitable to use 4 sets of Tenacity of the Millelith because in addition to strengthening strength shields will also deliver buff More ATK.
Thomas
Character shieldbot who is suitable to use this set other than Zhongli is Thomas. The difficulty of using Thoma on party is system stack shield to strengthen its resistance.
By using this set you will strengthen shields of Thoma with the use of his 4 sets.
Thomas can you too build with a combination of 2 sets of Tenacity of the Millelith with 2 sets Emblem of Severed Fate because Thoma also requires a fairly high Energy Recharge.
Albedo
The characters that VCGamers recommend using this set are Albedo.
Even though Albedo doesn't require high HP, using 4 sets of Tenacity of the Millelith will give Albedo the additional ability to create characters in party you get additional ATK.
Apart from that, Albedo also regenerated crystals for shields making it suitable for strengthening shields the.