You must buy it to use for main ranked in Land Of Dawn. The following are 5 advantages of Cecilion's hero in Mobile Legends what you should know.
Cecilion is one of the deadliest Mage heroes in Mobile Legends, this hero has many benefits that you can maximize. He is also often referred to as the Aldous hero of the Mage role, because these two heroes have almost the same abilities.
Playing it is still quite possible in today's destinations, as it can provide good support and massive damage to the sequel. This mobile legends hero itself can be played as a supporting mage in the meta version of Mobile Legends today.
He is still very strong and if used properly his team can win easily. For those who want to buy this hero, there are five advantages of Cecilion's hero that you need to know. Let's check everything.
List of Excess Hero Cecilion MLBB
Cecilion has a lot of extra points that you can use to improve his performance in the game. As a trusted Cecilion user, you should definitely take advantage of it. Check out below for a more complete explanation of the advantages of the Cecilion Mobile Legends hero!
Has Huge Burst Damage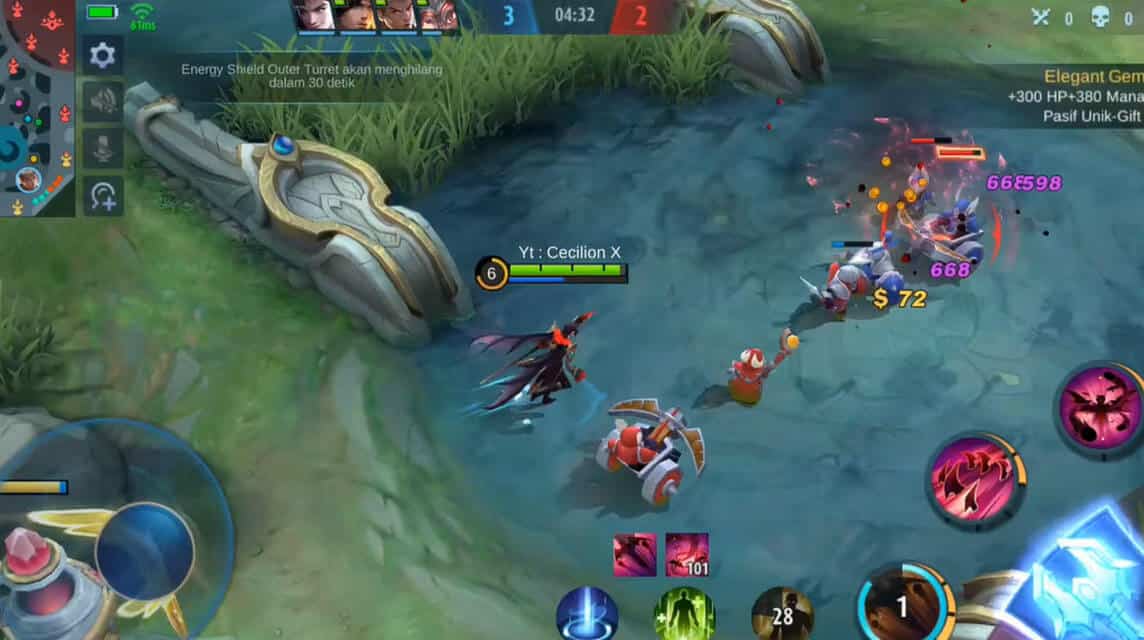 The advantage of the first Cecilion hero is that he has a lot of damage that can explode later in the game. This advantage is what makes him in the role mage always referred to as the hero Aldous.
This skill is obtained from his passive skill (Overrun), this skill increases his damage by eight when the skill hits the target, and this hero's damage also increases with the number of mana traits of this hero.
Because of this passive skill, he has great damage later in the game, this hero can easily kill enemies. He is really fierce, you have to be careful of this hero.
He is a typical stack hero with great damage. The higher the stack, the more damage will be inflicted. Getting your own stack is also easy where skills need to be used properly on minion or hero attacks.
Thanks to the attack range that was only so far, it would be easier to attack the opponent. However, using this single skill is very difficult if you are not used to using Cecilion in the game. Make sure you have good offensive abilities!
He Has Long Range Skills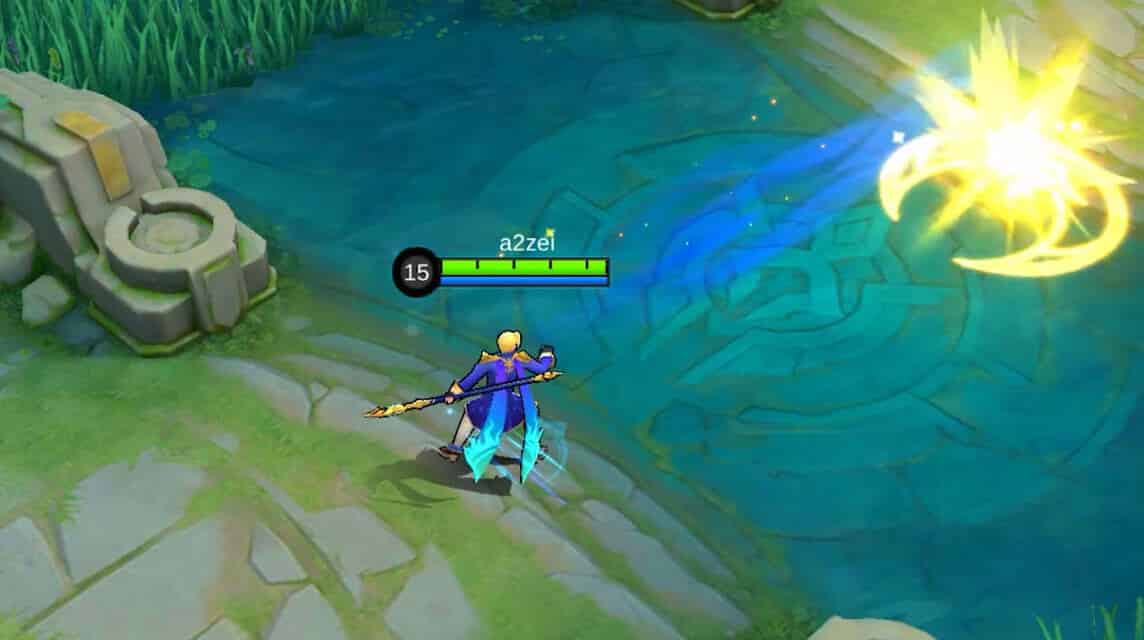 The second advantage of Cecilion's hero is his long-distance skill, this advantage makes this hero difficult to close, because he can grow the opponent's hero from a distance.
Of the three active skills this hero has, the next skill (Bat Impact) is the farthest reach, he will advance enemy heroes and give magic power of 100 (+80 percent of total magic power) (+5 percent of total mana) to 200 ( 160 percent of total magic power) (+ 10 percent of total mana).
With his far-reaching skills, he is also the toughest opponent of all the fighter heroes in Mobile Legends.
Hero ini diberkahi dengan keterampilan Ultimate yang memungkinkan dia untuk meningkatkan tingkat kekuatannya. Saat kamu menggunakan skill tertinggi, kelelawar kecil akan diserang dan memberinya efek HP Rain.
Selain itu, dia akan meningkatkan kecepatan gerakannya sendiri dan gerakannya akan semakin indah. Skill ini bisa kamu gunakan jika membutuhkan HP Rain.
Sangat Lincah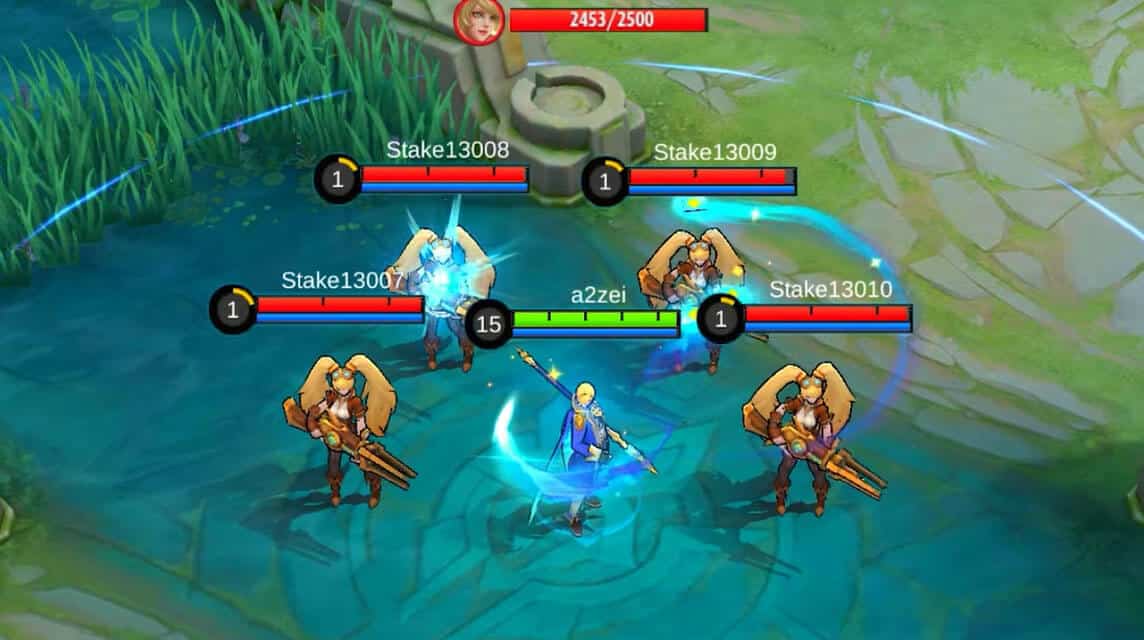 Hero advantages Cecilion yang lain adalah sangat lincah sehingga keunggulan seperti ini jarang dimiliki oleh hero Mage di Mobile Legends. Dia sangat lincah berkat skill satu dan skill ketiga: dengan skill satu (Bat Impact) setiap dia menikam hero musuh, kecepatan geraknya meningkat 30 persen per detik.
Kemudian skill ketiganya yang terakhir (Baby Feast) setiap kali digunakan, dia memperoleh peningkatan 60 persen dalam kecepatan gerakan dan hero ini menjadi kebal terhadap semua efek lambat.
Keunggulan ini membuatnya sangat kesulitan saat sedang dalam pertempuran, hero ini sangat aktif karena bergerak cepat.
Bisa Farming Cepat
Hero advantages Cecilion selanjutnya adalah bisa farming cepat, keunggulan ini dapat dengan cepat memperkaya hero ini dan melindungi tower dengan baik. Dia mampu farming dengan sangat baik berkat combo skill dua (Sanguine Claws) dan skill satunya (Bat Impact), kedua skill ini bisa membunuh Minion dengan sangat cepat.
Skill dua hero ini akan mengumpulkan semua Minion di satu titik kemudian gunakan skill satu untuk menusuk dan membunuh semua Minion tersebut secara bersamaan. Lane bisa bersih seketika apabila dijaga olehnya, kamu wajib coba!
Dia termasuk kedalam jenis hero yang cocok digunakan untuk tim fight. Hero ini akan sangat lemah jika berhadapan satu lawan satu dengan hero lawan yang memanfaatkan serangan jarak dekat.
Oleh karena itu dibutuhkan kerja sama tim yang baik untuk menghasilkan kombo hebat dengannya. Damage yang besar dari kemampuan ofensifnya bisa membuat kamu lebih mudah memenangkan setiap teamfight di dalam game!
Read also: Listen! These are Cecilion MLBB 2022 Gameplay Tips
Very Easy to Use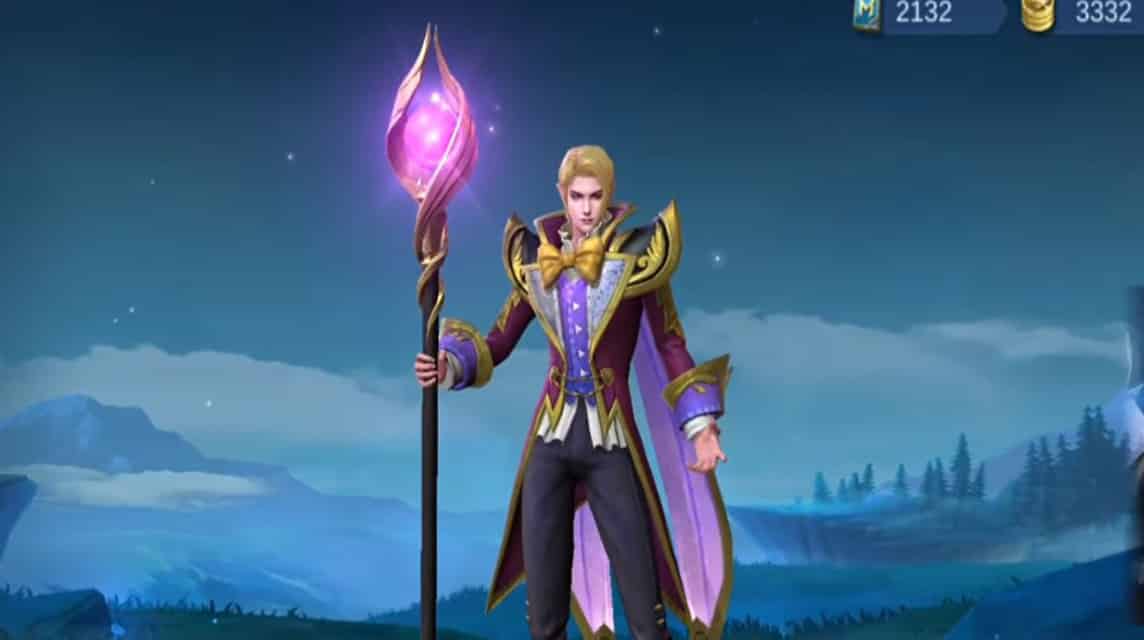 Kelebihan hero Cecilion yang terakhir adalah sangat mudah dikendalikan, keunggulan ini membuat pengguna Cecilion jarang kesulitan dan memberatkan tim saat bermain.
Skill yang didapatkan oleh hero ini sangat mudah untuk dikuasai, tidak perlu memiliki finger speed yang tinggi dan juga insting yang kuat saat menggunakan ketiga skill aktif yang dimiliki hero ini Dari skill ke nomor satu sampai skill ke nomor dua semuanya sudah diketahui, jadi kamu tidak perlu repot-repot fokus ke gawang. 
Menggunakannya sangat mudah, kamu dapat melakukannya dengan sangat cepat. Cecilion, ketika dia datang nanti dalam permainan, akan menjadi hero yang kuat.
Read also: Listen! 5 Hero Counter Cecilion You Should Know!
Tumpukan yang dia kumpulkan secara otomatis menjadi lebih menyakitkan dengan serangannya. Dengan satu skill, kamu bisa dengan mudah membunuh lawan. Itu bisa lebih efektif dalam pertahanan. Dia akan memberi tim High Ground.