SATA SSDs are not a luxury nowadays, much different from the situation a few years ago, where SATA SSDs were a luxury item, which maybe only connoisseurs of rich gadgets at that time had. The price which was many times that of HDD was one reason why SATA SSDs at that time could be classified as luxury hardware. People at that time would say:
HDD is cheaper!
Another reason is, in the past few years, laptops/PC builds that are bundled directly with SATA SSDs will definitely increase in price. What's the difference nowadays? of course very far! New laptops at a price of three to four million can already enjoy SATA SSD facilities, even some brands have embedded an M.2/NVME SSD in it.
Okay Vicigers! We're back to focusing on the benefits of SATA SSDs for your old school laptop. Due to the latest generation intel/amd laptops, you have been presented with a PCIe M.2/NVME slot on the default motherboard so you can insert an M.2/NVME/Intel Optane SSD whose read & write speeds are many times faster. So, rather than a SATA SSD, it's more important to have an M.2/NVME SSD for your new capable laptop, but now we're going to talk about SATA SSDs for your old school laptop, for those whose laptops are still Intel Coreduo/Core2Duo to Intel i-Series generation. -7 or amd old school, keep reading this article until it's finished, so you don't miss the information!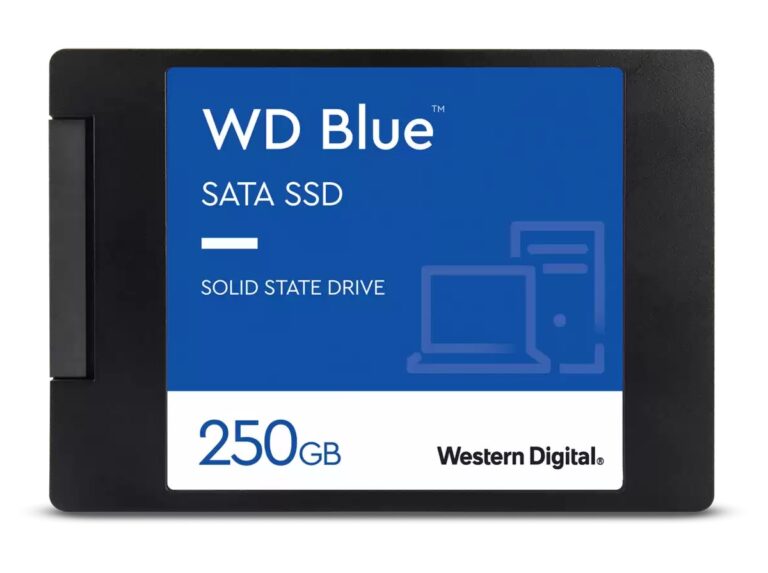 Scroll to continue reading
Scroll to continue reading
Scroll to continue reading
Scroll to continue reading
5 Benefits of SATA SSDs for Your Old School Laptop
Speed up laptop boot up time
Try it, replace your old school laptop HDD to a SATA SSD, and feel the pleasure of booting up Windows/macOS in less than a dozen seconds! Even if your laptop's default hardware is still pretty good, you can enjoy booting up the OS in less than ten seconds!
Increase read and write speed many times
SATA SSDs are faster and more stable than regular HDDs. Prove it for yourself, after reading this article, for those who still save and are still active using their old laptop. We suggest that you immediately buy a SATA SSD in your favorite marketplace/ecommerce, then compare how much speed you get when transferring files before and after upgrading the SATA SSD.
Doesn't heat up quickly and doesn't slow down when the laptop is hot
Have you ever, while playing a game, suddenly dropped the frame rate because the laptop was hot? It must be really annoying! If you leave the HDD and switch to an SSD, we guarantee this won't happen again.
Safe when the laptop suddenly turns off
Old school laptops are synonymous with leaking or dropping batteries. Try to imagine if your battery is really damaged, or if you are used to turning on a laptop without a battery, then suddenly the electricity in your home/office goes out. The data that has not been saved has been lost, and over time, the HDD will definitely have a lot of bad sectors that end up being damaged, aka unreadable. Dizzy? So hurry up and upgrade your HDD to SSD!
School/college children are usually the ones who are careless when they use a laptop, after using it instead of shutting down immediately, they close the laptop immediately with the default sleep mode. He kept running from one class to another, or from one faculty to another. This is not a problem, when your laptop is already using an SSD, but it will be a long-term problem when your laptop is still using an HDD. Why try? So, actually when your laptop is in sleep mode, if you are still using the HDD, then the disk on the HDD is actually still spinning even though it's slow, and when too many vibrations occur, the needle on the HDD has the potential to 'jump' and create scratches on the disk. is rotating slowly.
About that first, yes, information about what are the benefits of a SATA SSD for your old school laptop. Anyway, don't waste time switching to SSD. The sooner the better, don't delay!
Don't miss it to always get the latest and complete news updates about games. Starting from new game reviews, tips and tricks and so on. Just follow the account Instagram VCGamers and Channel YouTube yes. Come on! Join the community on Discord VCGamers, the largest gamers community in Indonesia discord.gg/EDWvQ9jQEp