Check this page to see how to get free pharsa skins on MSC Mobile Legends 2022. Curious? So, don't skip this article, bro!
The MSC (Mobile Legends: Bang Bang Southeast Asia Cup) 2022 event will soon take place in Singapore. So that Moonton can host one of the biggest International Mobile Legends tournaments, Moonton will provide free pharsa skins through the MSC Mobile Legends 2022 event.
This is of course good news for all Mobile Legends players, especially Pharsa users. On this occasion, we will discuss how to get a free pharsa skin which is a gift from the MSC 2022 event.
Get a Free ROG Laptop and other attractive prizes just by joining Discord Quest #GamingYourWay at VCGamers. Join Now Here!
This hero is often used by professional players in competitions. This hero is not always used when playing in rank mode.
This hero is famous for his complex abilities. This game is better than controlling your opponent, learn when to shoot, shoot and kill, escape from pigeons.
He could also do this through the skills put into it. This defeated Hero Mage has the ability to elevate the team by taking advantage of this and making it easier to watch micro and macro games.
Do you want to get a free pharsa skin? Hurry up, let's have a look at the full review below.
How to Get Free Pharsa Skin on MSC Mobile Legends 2022
The MSC Mobile Legends 2022 event will take place starting on June 6, 2022. The main prize that you will get through this event is a free pharsa skin called "Hierophant".
This free pharsa skin is a special skin created by Moonton for MSC 2022. To get this Pharsa Skin, you must collect MSC Coin as much as 25,900 Coin. After receiving the specified amount of MSC Coins, you can obtain the 2022 MSC Pharsa Skin by barter.
There are many ways players can collect MSC Coin, one of which is by purchasing an MSC Pass. But in this way the player must give 899 diamonds or diamonds and of course this method can also waste money.
Apart from buying the MSC Pass, there are other ways to earn MSC Coin. Still quoted from dailyspin, there are at least 10 possible ways to get MSC Coin, here are the details:
An MSC Pass subscription earns you 1,000 MSC coins. Complete the MSC Pass Quest and get 14,700 MSC coins.

By purchasing the MSC Pass, you will receive 3,500 MSC coins.

Find Rewards After purchasing an MSC Pass worth 14,700 MSC coins.

Imagine you got 5,800 MSC Coins right.

Join the winning predictions and get 1000 MSC coins. Correct tip for the winner will receive 2,000 MSC Coins.

Complete the whole application and get 500 MSC Coins.

Register as winner announcement and get 1000 MSC coins.

The rating mode is expected to earn 3,600 MSC coins.
Of the 8 ways above, only 2, 5, 6, 7, and 8 methods you can do to get MSC Coin for free. Using the above method, you can get a total of 28,600 MSC Coins.
Pharsa MSC Mobile Legends Skin 2022 can be obtained with 25,900 MSC Coin. The amount of MSC Coin that you can get for free is definitely enough to get the Pharsa MSC 2022 Skin.
Scroll to continue reading
Scroll to continue reading
Scroll to continue reading
Scroll to continue reading
Of course, with the presence of this Pharsa MSC Skin, it will certainly provide an extraordinary new gift. Because for a skin display like this, you will know an instant way to get a very good price on Skin Pharsa Mobile Legends.
Then you can also immediately get other prizes such as Battle Emotes MSC Glorious 2022 Mobile Legends which is certainly very interesting. Since it's outward, be optimistic if you really want everything.
Not too hard to get Skin MSC Pharsa Mobile Legends (ML) 2022 is free without Diamonds!, so give it a try. Because of cool skins like this, playing games can be immediately fun.
Read also: Listen Come on! Pharsa MSC 2022 Skin Leaks Really Cool
How to Get Free Epic Pharsa Empress Phoenix Skin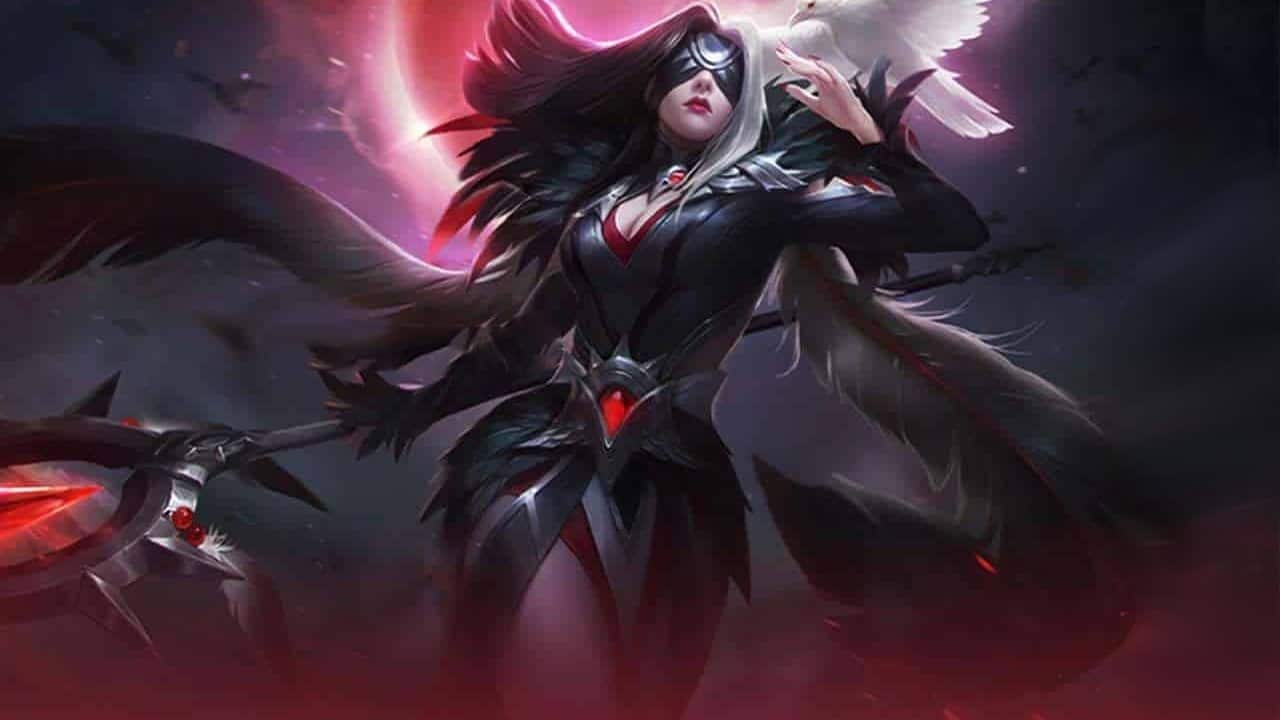 Pharsa is one of the roles of belly that is often used or chosen by concept heroes. because Moonton players always choose it to provide an impressive skin price.
This epic pharsa skin is called Empress Phoenix with a cool and beautiful appearance, especially if the costume is dominated by golden yellow.
The animation skill effect with this epic pharsa skin is so good that it drops meteors in a wide range, so that later it can kill enemies at once with one attack. meteors launched. 
You can use a cheat skin called script skin epic pharsa full effect mlbb to get this skin. Using this epic phoenix pharsa skin script is safe, so you don't need to hesitate or worry about the account you are using.
If you have installed this script, you can try to find out what is already available in Pharsa Hero, and try it in your own mode, friend.
For Freya users who don't have this Pharsa ml epic skin, you can use this script. maybe that's all we can share about the latest pharsa epic mlbb script skin patch.
I hope the information I provide is useful for all of you. Be sure to share this article with other gamers.
Read also: Hero Counter Pharsa in Mobile Legends, Guaranteed to Lose!
That's the discussion on how to get a free Pharsa skin for MSC Mobile Legends 2022. What do you think, Vicigers? Don't forget to comment below. Keep visiting VCgamers so you don't miss other interesting information about Mobile Legends tips from us.