Karina is a hero assassin who has a reap specialist with damage output in the form of magic damage. Karina still has high popularity at the moment, seeing the pick rate in ranked mode Mobile Legends. Like other heroes, Karina has a skin that has its own uniqueness. This article will discuss the best Karina skin according to VCGamers.
Karina has many skins that attract the attention of Mobile Legends players. Moonton as a Mobile Legends developer has released various kinds of Karina skins and this article will discuss the five best Karina skins.
This skin can add a little status and become a source of pride for Karina's players. For Vicigers who have Karina, let's see the discussion of the best Karina skin below!
Get a Free ROG Laptop and other attractive prizes just by joining Discord Quest #GamingYourWay at VCGamers. Join Now Here!
Also Read: The Best Nana Skins in Mobile Legends 2022, Where's Yours?
Best Karina Skins
Gemini – Hello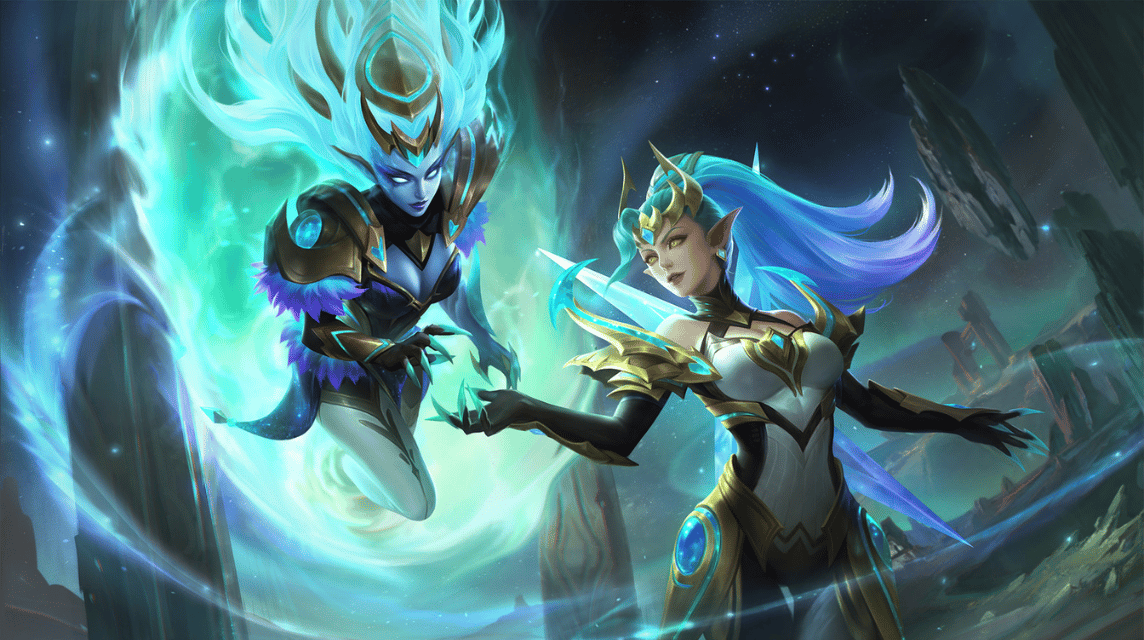 The zodiac skin collection contains skins for many heroes such as Lancelot, Hilda, Aurora, Minotaur, to Karina. He got the zodiac skin, the Gemini Halo skin. This skin can be obtained by Vicigers by collecting constellations. Vicigers can also buy it for the duration of the Zodiac Summon event.
This skin is very stunning because Karina looks like the Gemini Goddess. Karina's costume is also different from her usual costume. In this skin titled Gemini Halo, Karina is seen wearing white and gold clothes like a goddess. He is also seen wearing his gun on his back. The blue hair color also makes Karina unique.
There are two Karina in the photo above, like the Gemini Goddess, which depicts a pair of twin goddesses. This skin is included in the list of the best Karina skins because of its uniqueness and very attractive zodiac skins.
Also Read: 4 Facts about the MLBB Zodiac Skin that You Must Know, Too Expensive!
Blood Moon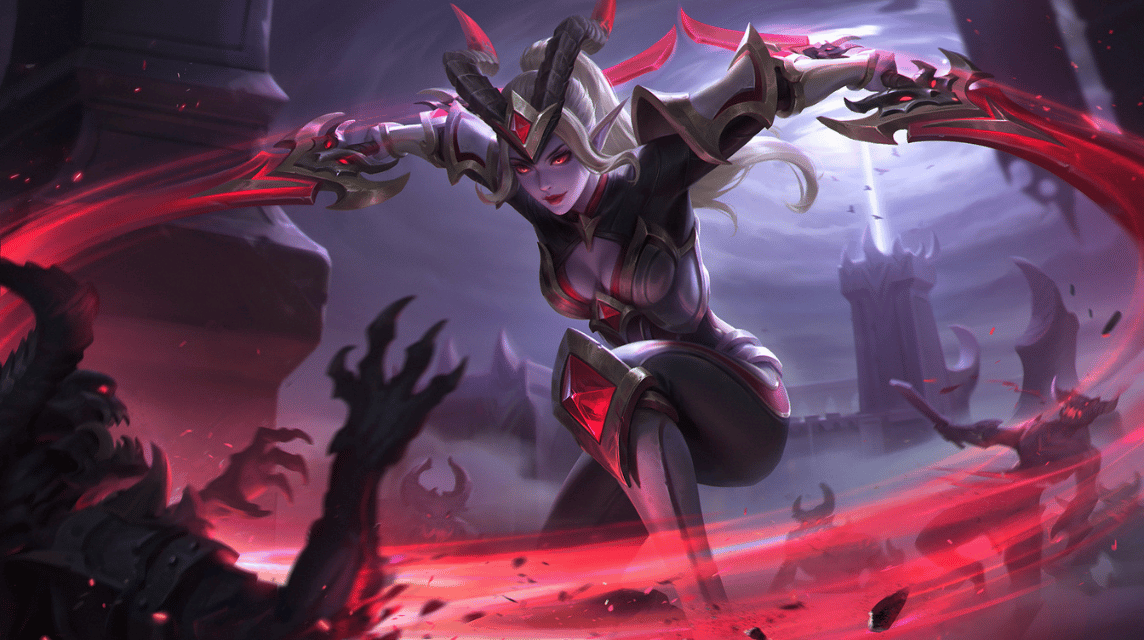 Karina's skin entitled Blood Moon shows Karina like a vampire who is killing many monsters. With two weapons as his trademark, this time the weapon was red like thick blood.
Karina's model in Blood Moon is also shaped like an elf who has long ears. However, this time Karina has white hair and big horns like vampire assassin.
However, this skin is very interesting because Karina still looks elegant in a black and red costume. This cool skin can be owned by Vicigers during Season 17 First Recharge.
Christmas Carnival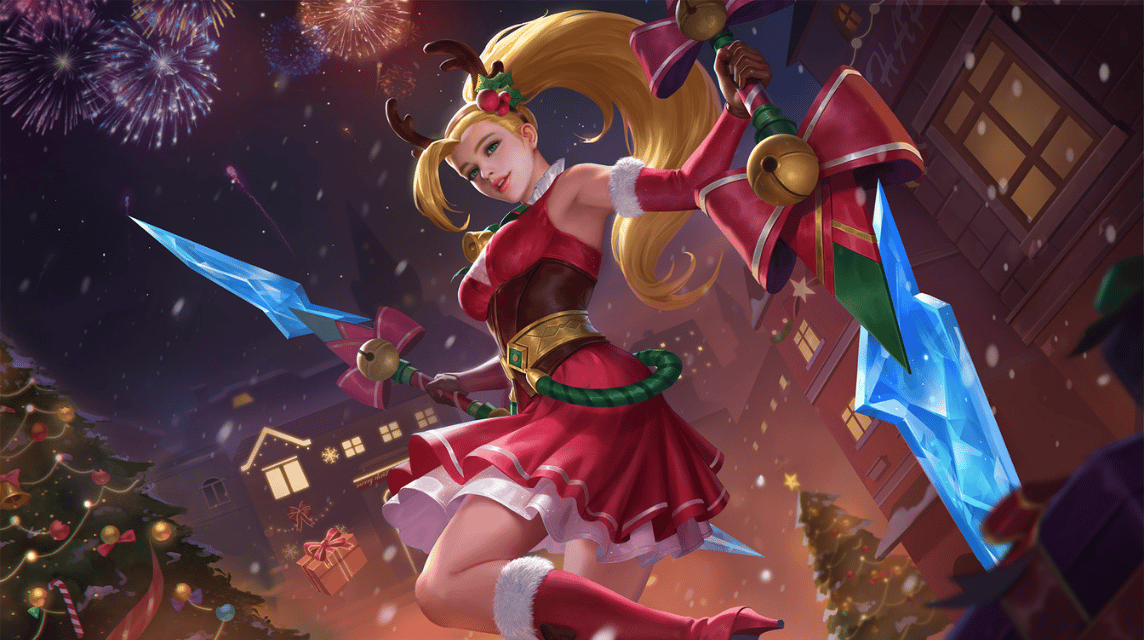 This all-Christmas or Christmas skin has been released by Moonton during the Christmas celebration. This Christmas skin is owned by many heroes such as Odette, Lancelot, Eudora, Gord, and others. Of course, Karina is a hero who has her own Christmas skin.
In this skin, he looks like an ordinary human with normal ears, in contrast to other skins that show the hero with long ears.
This skin has a Christmas feel and of course Karina is wearing a Christmas costume. With a red dress and green accessories, Karina looks like Santa.
Scroll to continue reading
Scroll to continue reading
Scroll to continue reading
Scroll to continue reading
The weapon in the form of two swords remained and looked like very sharp ice. Karina's hair is blonde, tied up, and wears a Christmas headband like a reindeer.
This skin is very unique and can be obtained from the Christmas celebration event organized by Moonton.
Also Read: The Mobile Legends Christmas Skin that You Must Have, Really Cool!
Doom Duelist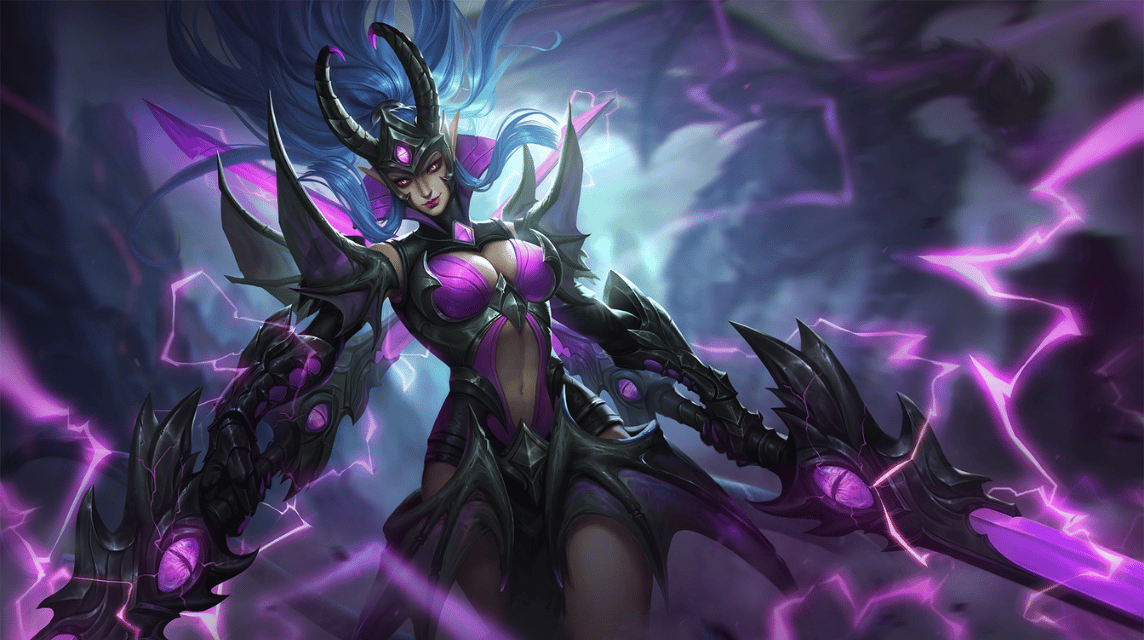 If Vicigers wants to have a really cool skin for this assassin hero, this skin is the right choice. Karina has a very significant change when using this Doom Duelist.
There are purple light effects and cool animation effects in the Doom Duelist skin. Karina is seen wearing a purple and black costume, showing the ferocity of this assassin.
Matching accessories such as horns and purple eyes on its head also add a very dangerous aura to the enemy. His two swords now glowed purple with black handles. Not only that, there are also purple eyes on the two swords.
This skin has an Epic Limited skin category. Unfortunately, this category makes the Doom Duelist skin very difficult for Mobile Legends players to get. Getting the Doom Duelist skin requires high luck via Lucky Box in a very limited event duration.
Leona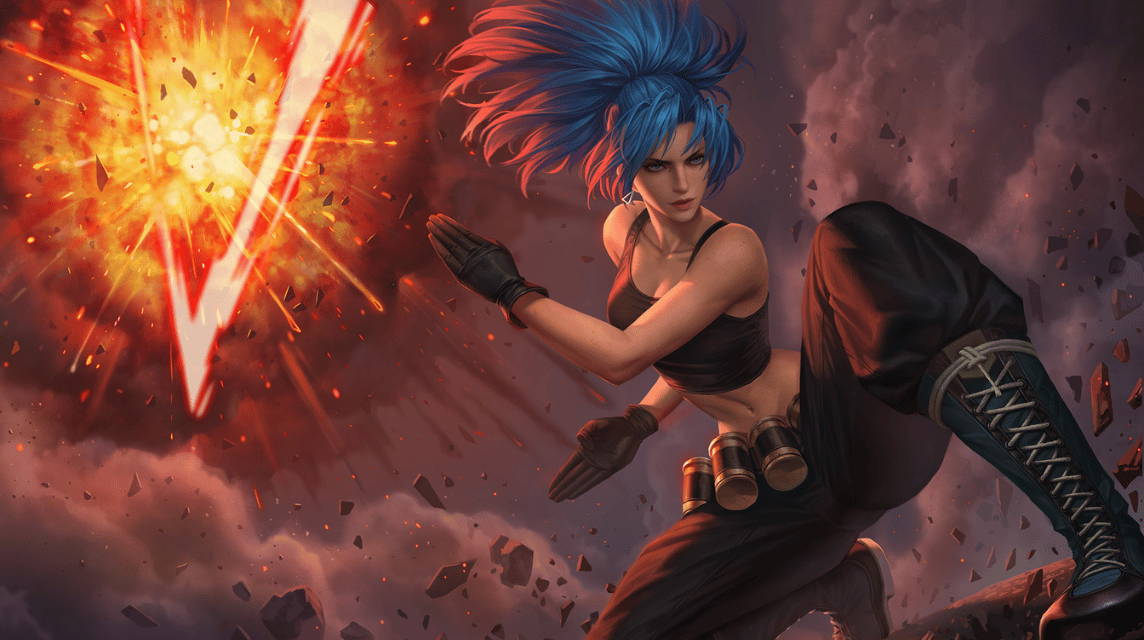 The Kof event produces many skins for various Mobile Legends heroes. Of course, Karina got a part of the Kof event. This skin titled Leona was released during the duration of the Kof event. Karina looks like a character in other games, not showing her two swords.
Karina is seen as a fighter without using two swords as her trademark. His hair also looks blue and his ears look like normal human ears. The animation effects are also very fierce and have their own characteristics.
To get the skin, players can get it for free but only during the duration of the event. So, it will be difficult for Mobile Legends players who want the skin.
If Vicigers want to buy the skins above, let's top up diamonds here VC Market by VCGamers! Many promos, cashback, cheaper prices, and of course 100% is legal! Let's check now!