Some time ago there was a girl game that was quite popular called shopaholic or shopaholic. For those of you who are confused about this game, the author will tell you how to play and the tips and tricks.
Curious what it will be like? Check it out below!
Also Read: 5 Android Games for Girls, Must Try!
Shopaholic Game, Shopaholic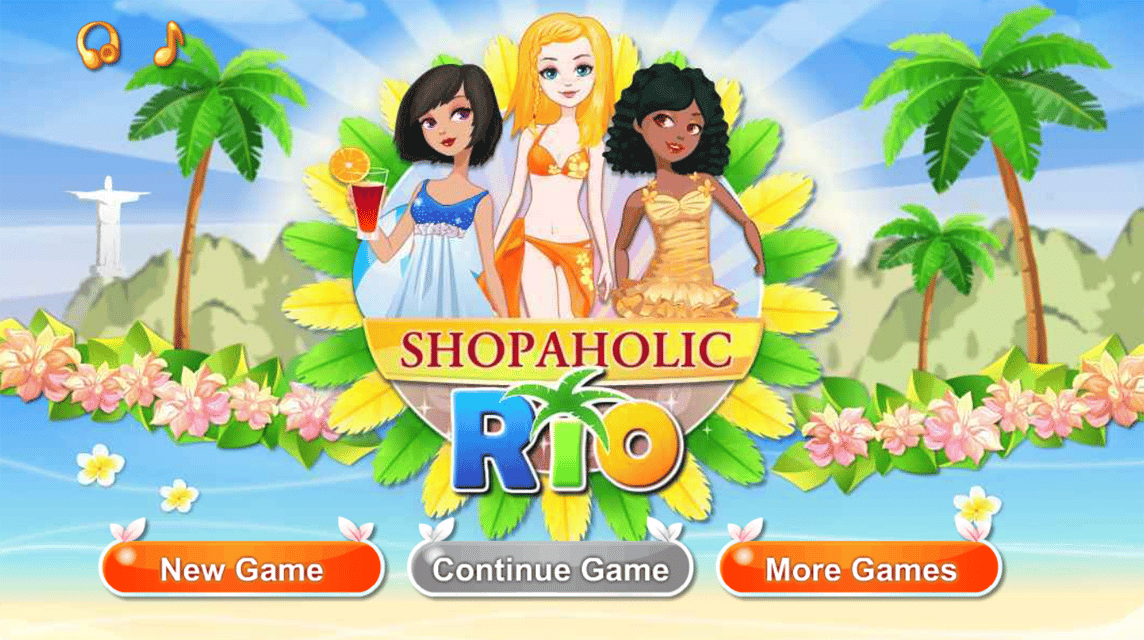 Have you ever played a game where you keep buying things? Yes, that game is a Shopaholic game, or you can search for it on google in the word Shopaholic.
The Shopaholic Game is a game intended for girls who like fashion. At first glance, this game looks similar Bratz. But, you can play it on Smartphones you or the Website.
From the results of the author's search, the Crazy Shopping game is by eternalGames You can get this with a price tag of 14,000 rupiah. However, you can play it via the Website games.co.id for free!
No kidding, eternalGames has published 13 versions of this Shopaholic game! Each version represents a certain style. Just say it Rio (Brazil), hawaiian, Milan, New York, and many more.
Of all the existing versions, the gameplay is not much different. You as a player are asked to choose a character. The character will be a model who comes to a party.
However, because each party has different criteria, you have to buy the appropriate clothes, dresses, pants, and attributes. Unfortunately, to buy these clothes, you need money.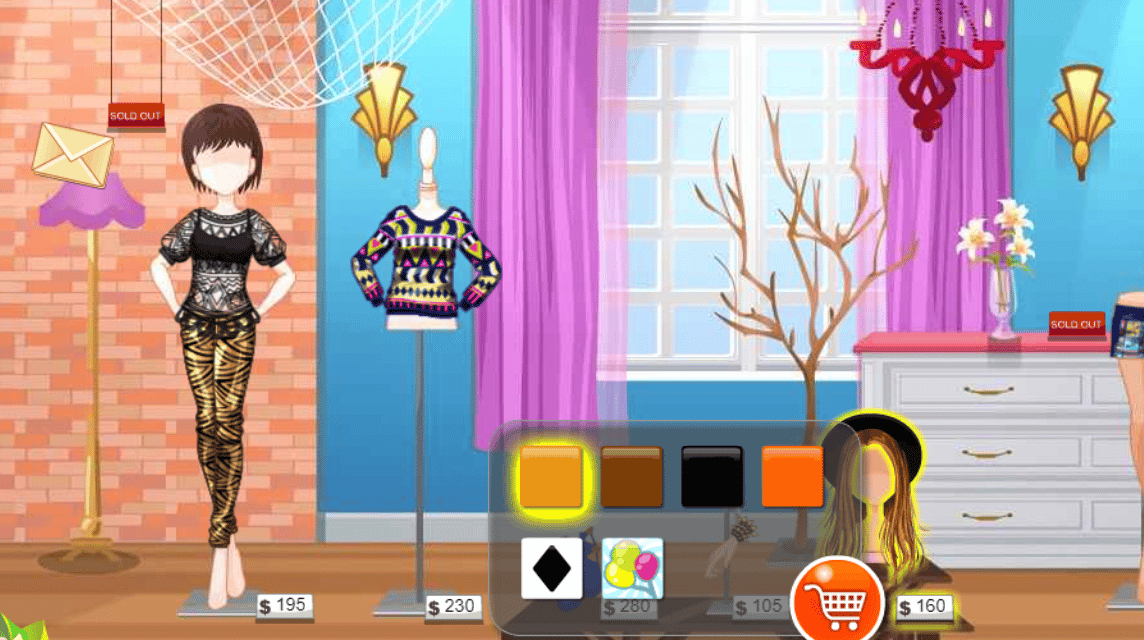 To get money, you have to work and wait a few minutes according to the job. After that, you can shop everywhere.
After getting the appropriate clothes and attributes, you can go to a party or session photoshoot. Later, you will get stars that you can exchange for clothes or other attributes.
What a shopaholic, right?
According to the topic this time, the author will provide tips and tricks for those of you who play the Shopaholic Crazy Shopping Game. Here are the tips
Tips and Tricks for the #1 Shopaholic Game – Save money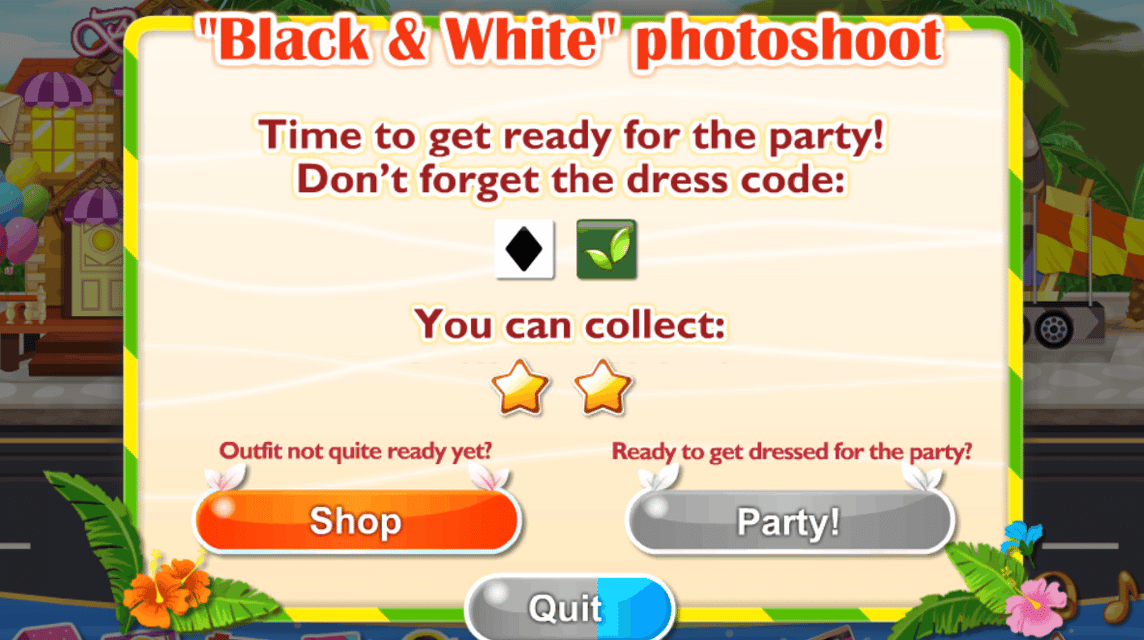 Yes, you have to save money when buying things. Buy things at the lowest prices as long as they follow the criteria. For example, when you get beach criteria, you can just wear a hat. As long as the criteria are met, it doesn't matter.
The number of criteria will affect the number of stars you get. You also have to save on the stars you have. With stars, you can buy some clothes without spending money.
If you don't have enough money to buy items, you can skip the activity. Later, automatically, you will get a new letter with new criteria and events.
Also Read: Online Otome Game Recommendations for Popular Girls
#2 – Get to Know and Use All Features
eternalGames has provided several features that will really help you if you are still new to it. An example is the criteria search feature.
You don't need to bother looking for the criteria for the clothes you are looking for one by one. Just click, then look at the criteria, and see which stores sell it. Easy, right?
Game Tips and Trick Shopaholic #3 – Make the Most of Time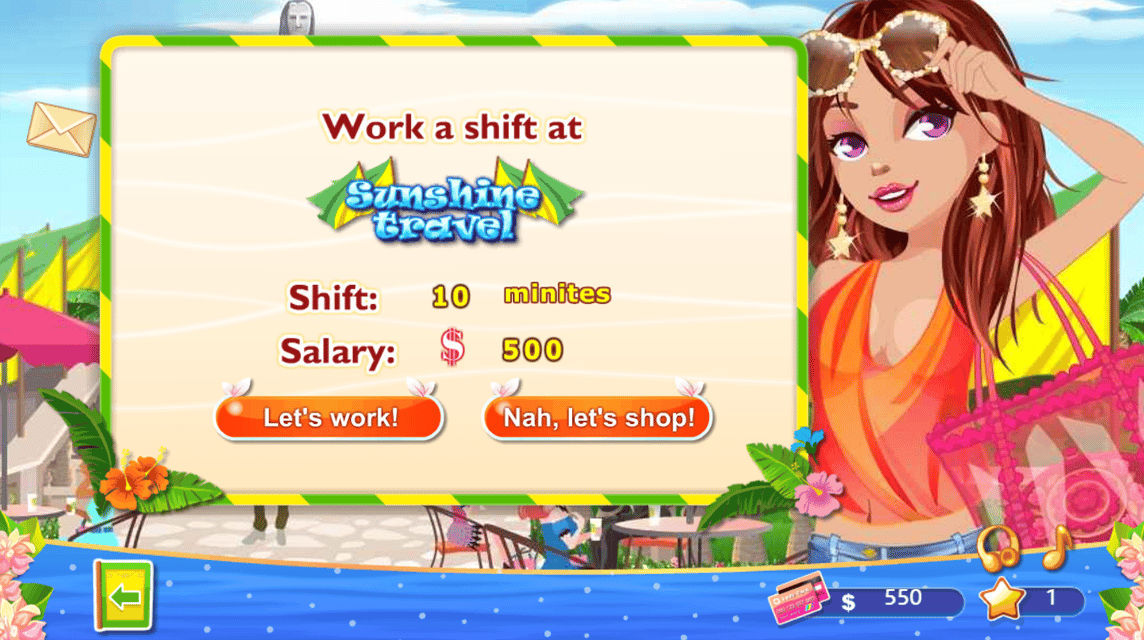 When you're away from Smartphones, Laptops, or PC, you can use it for work. With work, you can earn money to return to shopping.
Usually for one job it takes 10 minutes, depending on the amount of money you get. As long as you work, you can only look at clothes, but you can't buy them.
If when you work, suddenly there is a discount, it's sad. So, you better leave the game while your character is working.
#4 – Shop on Time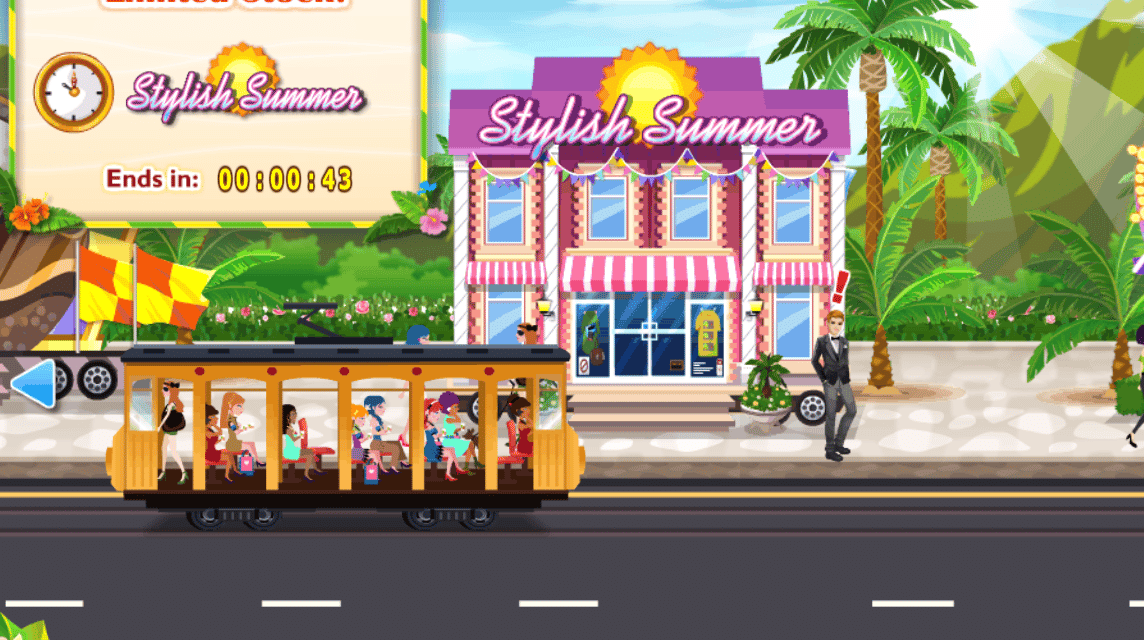 There are two times for shopping. The first is when you need it. The second is when the discount. Just like in the real world, this game has a limited time discount.
You will get notifications about which stores are currently on sale. Usually the discount time only lasts for 1-2 minutes.  
You can use it to buy items with criteria that you don't have yet. Or, you can take advantage of it by buying items with criteria that only exist in that store. Cheaper, better, right?
Game Tips and Tricks for Shopaholic #5 – Take part in all events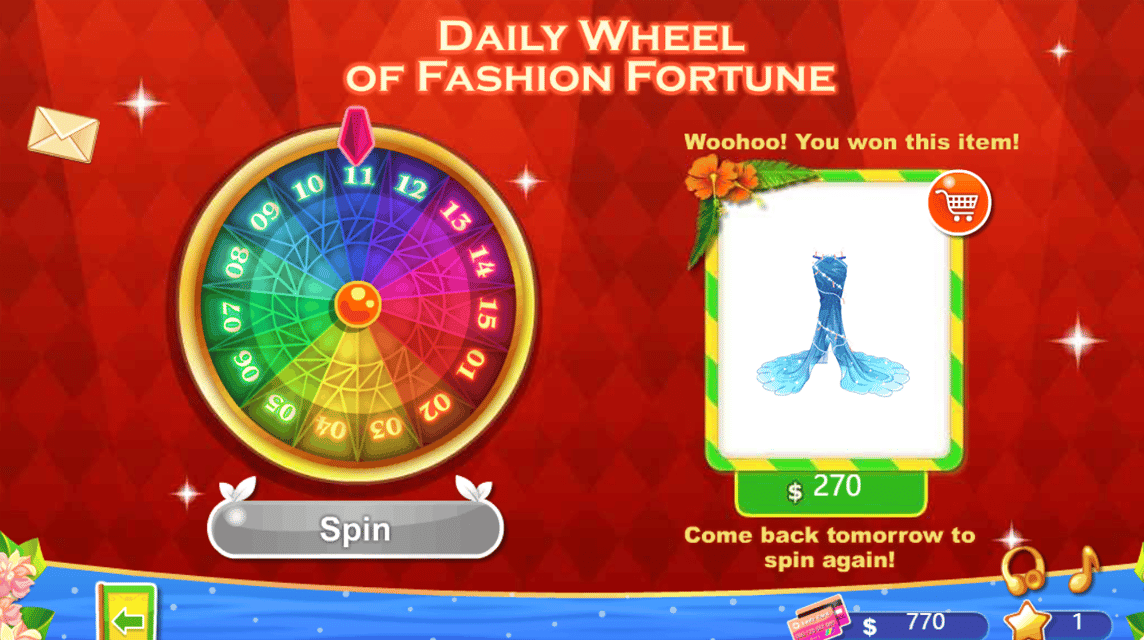 This is the last tip and trick from the author, which is to take part in all events. The event I mean is not a party or photoshoot, but videos, lotteries, and daily wheels.
eternalGames provides ad banners that you can watch to get clothes randomly. If you're on Wi-Fi, you can open it.
The second is the daily wheel. Every day, you are given the opportunity to spin a wheel that contains clothes or attributes at prices you can buy. Remember, you have to buy it, not get it for free.
Lastly is the lottery. By sacrificing the little money you have, you have the chance to get an expensive prize! So, it doesn't hurt to give it a try.
Closing
Those are the tips and tricks for playing the game The Crazy Shopper – Shopaholic. The essence of this game is how you can manage money and time to look stylish. This game is also suitable for you to fill your free time.
So, which version have you tried?
Fulfill your gaming needs by Top Up via VCGamers Marketplace and get attractive promos in it!