RRQ Vyn is a name that is certainly very familiar to you Mobile Legends lovers, right? Well, this time we will review the profile pro player The outstanding Mobile Legends from Indonesia.
The development of the esports industry seems to be experiencing a fairly rapid development from year to year.
The emergence of a number of games which is competitive on mobile devices and consoles is also one of the impacts of the development of the industry which has penetrated into video games.
Already a lot games competitive with various genre released to date, such as genre Battle Royale or MOBA.
Come on, top up your diamond mobile legends at VCGamers. Get lots of interesting promos and also cashback. Top Up Mobile Legends here
In fact, a number of games well-known brands that are so popular on PCs have started to penetrate the market mobile.
Meanwhile, the device mobile indeed a device that is easy enough for most people to play a game games.
One of mobile games which are so popular, including in Indonesia, are Mobile Legends, games MOBA by Moonton which was released in 2016.
Games it also has a large number of active communities and users spread across various regions in Indonesia. With so many players, the developers finally presented an official competition to make the scene even more developed.
Looking for potential players is also the goal of the developer holding a competition which is now familiar with the MPL competition.
Moonton indeed held the competition not only in Indonesia, but the competition was also present in a number of countries, especially in Southeast Asia.
Moonton's steps were also quite successful because many competitions were born pro player gifted with impressive abilities.
One of pro player Indonesia, which has also been around for quite a long time in the professional Mobile Legends competition, is RRQ Vyn, a retainer of RRQ Hoshi.
Read also: Complete! This is a list of ML ranks that you must memorize
RRQ Vyn . Profile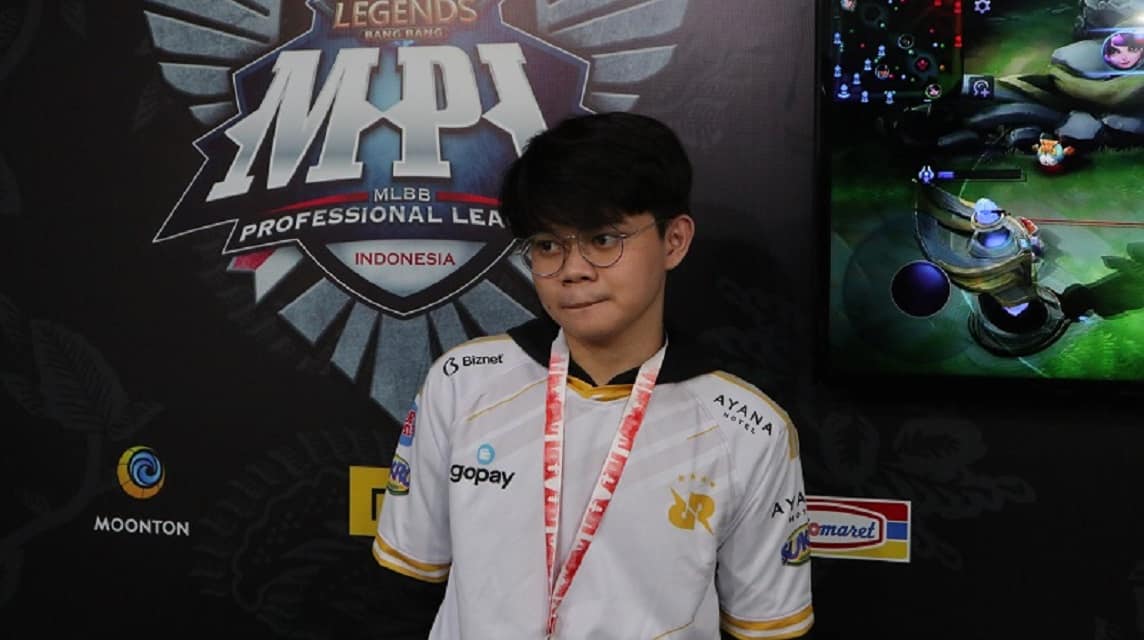 RRQ Vyn or whose real name is Calvin is pro player who is currently strengthening the big team of Mobile Legends Indonesia, namely RRQ Hoshi.
He is a player born in Jakarta on September 3, 2000, which means he is currently 21 years old. Even though he was still quite young, he was one of the senior players on this King of All Kings team.
His presence in the team also had a big influence and he became one of the key players behind RRQ Hoshi's brilliant performance.
Read also: Similar! These are the Similarities Between Support Heroes and ML Tanks
RRQ Vyn's Gait in the World of Esports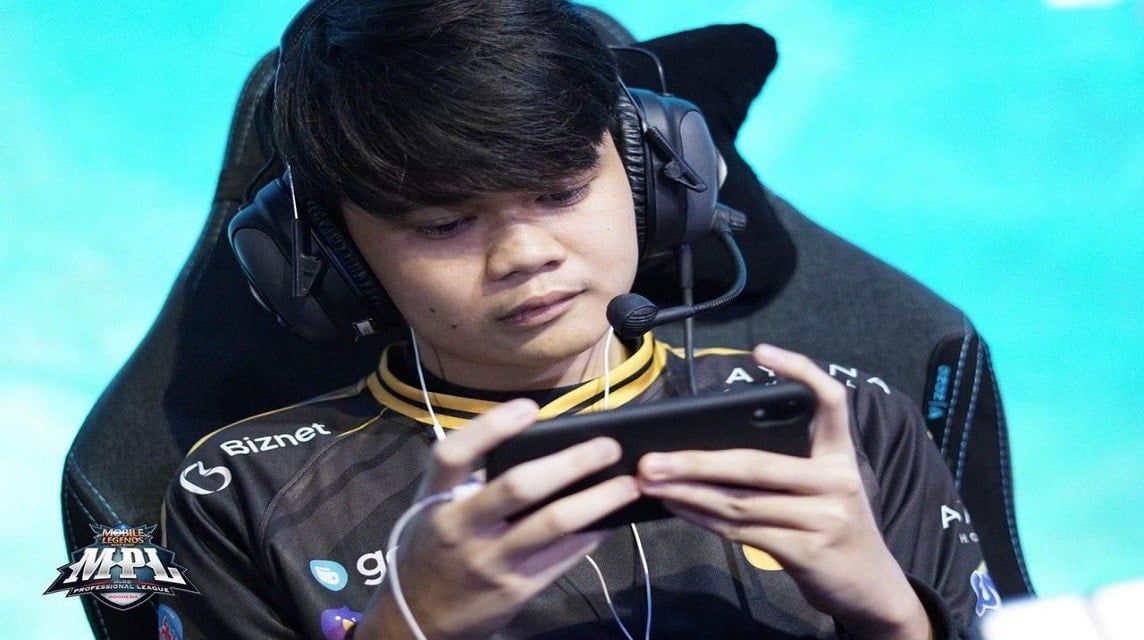 Scroll to continue reading
Scroll to continue reading
Scroll to continue reading
Scroll to continue reading
Before reaching the present point, the career journey of RRQ Vyn is certainly quite long. He is an academic figure with a focus on education before finally entering the world of esports by defending a professional team.
He started his career in esports as a pro player in 2018 after graduating from school. At that time he immediately strengthened a team called Chronos Esports.
Not long after, another esports team, BOOM Esports, began to look for the player born in 2000. The team is indeed making preparations to look at MPL ID Season 2.
While in the team, RRQ Vyn's performance was quite good and he even served as captain of BOOM. 
He and his other teammates performed quite well, but they still didn't succeed in bringing their team to the MPL ID Season 2 Playoffs.
Even so, Vyn's impressive performance made one of the big teams, RRQ Hoshi, interested in signing him.
Unfortunately, he who was still a new player had to be loaned to Bigetron Alpha when he entered MPL ID Season 3, which at that time RRQ also brought in Jamesss.
Interestingly, Vyn, who is actually a loan player from RRQ, actually managed to help Bigetron Alpha beat PSG RRQ (now RRQ Hoshi) in the Playoffs.
He also returned to the RRQ Hoshi team after the third season ended and coincidentally at that time Jamesss left the team.
Jamesss's departure is a blessing in itself for RRQ Vyn because he has made it into RRQ Hoshi's line-up for MPL ID Season 4.
Since then, he has become an important player in the team and his performances are also quite consistent to date.
In fact, he had been the team captain for 3 seasons from season 5 to 8 before finally being replaced by R7. It's only natural that RRQ Vyn got that trust because he has good leadership qualities, inside and outside the arena.
Read also: 5 of the Best Kaja ML Combo Heroes, Suitable for Ganking!
RRQ Vyn .'s Achievements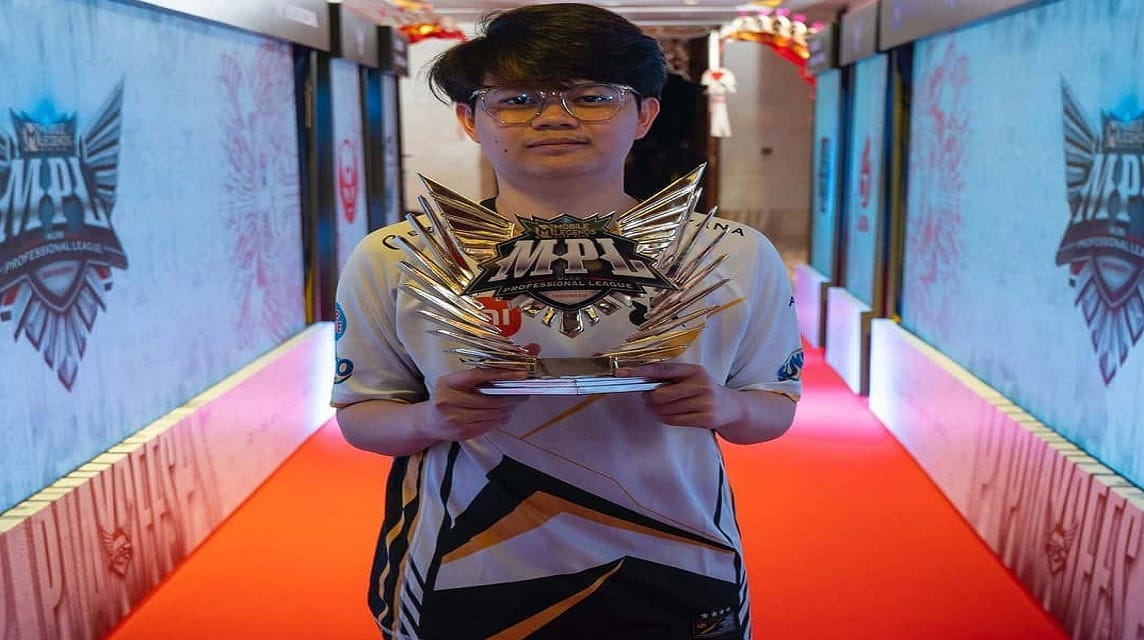 His presence with RRQ Hoshi for several seasons has succeeded in making a number of achievements, both in domestic and international competitions. Most recently, he managed to help RRQ Hoshi won the prestigious MPL ID Season 9 highest caste competition trophy.
For more details, here are some of the achievements that have been achieved by RRQ Vyn during his tenure as pro player and almost everything he achieved with RRQ Hoshi.
Read also: The 6 Best ML Defense Items for Tank Heroes
Runner Up MPL ID Season 4

Runner Up M1 World Championship

1st Place MPL ID Season 5 and 6

3rd place M2 World Championship

Runner Up MPL ID Season 8

1st Place MPL ID Season 9
With this series of achievements, he is expected to be able to transmit the spirit of hard work and achievements to other new players on the team.