The challenge of bringing high-speed cars on the streets is a very exciting game. Even so, this action offers no small risk, a little miscalculation of the life at stake. In this pandemic period, you don't need to step on the gas pedal on the highway, check out these 5 suggestions for exciting car racing games for PC.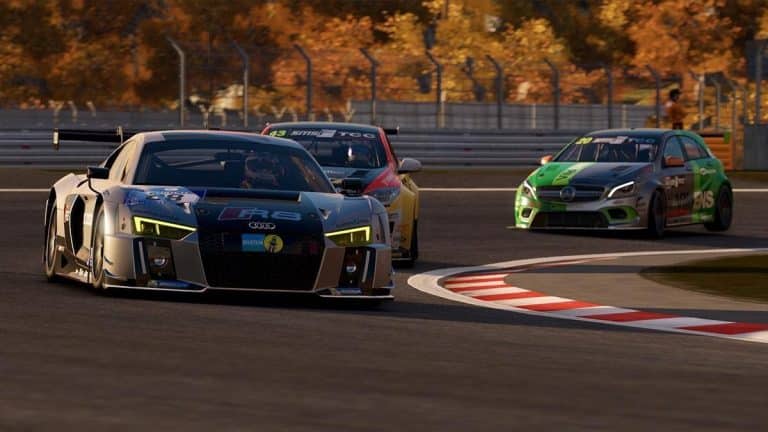 Scroll to continue reading
Scroll to continue reading
Scroll to continue reading
Scroll to continue reading
PC Racing Games
Burnout Paradise
Burnout Paradise car racing game is very fun to play. Apart from competing in accelerating on the race track, this one game also offers players crashing their vehicles to come out as number one. This game is an exciting choice for
secrete the hormone adrenaline, which triggers the spirit. The strategy to play this game is so exciting. Players only have one goal which is
Destroy rival cars during the game while racing vehicles to reach the finish line. There is a challenge in itself when players target the opponent's vehicle to be hit or grazed to get off the track and hit the track barrier. Exciting and tense. Played on a computer or laptop,
Burnout Paradise game demands specifications: 2.8 GHz Intel Pentium 4 (Vista 3.2 GHz Intel Pentium 4) processor, Windows XP SP2/Windows operating system
Windows Vista/ Windows 7, 1 GB RAM (1.5 GB for Vista), 128 MB DirectX 9.0c Video Card (NVIDIA GeForce 6600+ / ATI Radeon X1300+) with 128 MB RAM Pixel Shader: 3.0 and 4 GB Storage.
Need For Speed: Hot Pursuit
PC specs that are not so high are often a problem when playing games. For fans of racing games, Need For Speed is an alternative
fun for those who have minimal PC specs. Even though it requires low specifications, this racing game is able to present an eye-catching display advantage. In this game, the player can decide for himself to act as the main character of a criminal or a policeman during the race. While the PC specifications to be able to run this game are: Windows 10 operating system, CPU (AMD) FX-6350, Processor (Intel) Core i5-3570, 8 GB RAM, Graphics card (AMD) Radeon 7970/Radeon R9 280x, Graphics card (NVIDIA): GeForce GTX 760, DirectX 11, 50 GB storage.
Shift 2 Unleashed
Is a game released by Slightly Mad Studios. This game was first launched in 2011 ago by Electronic Arts. This racing game is part
from the version of Need For Speed that is loved by many players. This game concentrates only in the form of racing attractions and is not equipped with a story. Although it seems simple, this game is able to present a very exciting sensation for players. In addition to presenting 140 variants of cars from different manufacturers, this game is also enriched with 30 variations of unique and challenging racing tracks. Not only tracks on asphalt roads, this game even presents a fairly extreme racing track, namely gravel roads or up and down hills that really need vigilance when driving a vehicle. For PC specifications requested, namely: Windows XP SP3, Vista SP2, and Windows 7 operating systems, Intel Core 2 Duo 2.0 GHz or AMD X2 64 2.4 GHz, 2 GB RAM, 512 MB video card equipped with Shader Model 3.0 for example the NVIDIA GeForce version 8 series or ATI Radeon HD 3400 series, minimum 7 GB of free storage.
Grid 2
Renowned game developer, Codemaster quite often releases fun racing games. The racing game that was released earlier, Dirt 3, was very popular with players. In 2013, Codemaster finally released another racing game called Grid 2. Grid 2 is a game that carries the racing genre. Grid 2 will invite players to travel to several cities in several countries. Grid is a game choice with a very satisfying display plus sound effects. PC or laptop specifications to be able to play this game are: Windows Vista, Windows 7, Windows 8 operating system, CPU Intel Core 2 Duo @ 2.4Ghz or AMD Athlon X2 5400+ processor, Video Card Intel HD Graphics 3000 / AMD HD2600 / NVIDIA Geforce 8600, DirectX 11, 2 GB RAM, minimum 15 GB free storage.
IRacing
Another car racing game with low PC specification requirements is IRacing. Just rely on an old computer to play this one game. iRacing is a pretty interesting racing game because
combines various elements that are usually presented in a racing game. IRacing game presents an angle view that is so real.
These factors will certainly provide a challenging and exciting experience for players when driving a vehicle like a real racing track. iRacing games require a PC with the following specifications: Win 7 64 operating system, 2.9GHz Intel Core i3-530 CPU or AMD FX-4100 CPU, AMD Radeon HD 6850 or NVIDIA GeForce GTX 280 graphics, minimum 1 GB video RAM, 8 GB RAM , with 10 GB of free storage capacity.
Suggestions for low-spec car racing games for PC, of course, are not just the five above. There are still several choices of other racing games that are also fun to play
played even if it's from a computer "potatoes". Well, have fun playing, hope you win..!