Kamu tahu dong kalau PUBG Mobile merupakan salah satu game FPS paling populer saat ini? Tapi kamu tahu tidak, kalau ternyata kamu bisa main PUBG Mobile di PC loh!
Walaupun game PUBG tersedia juga untuk platform PC, namun nyatanya banyak fans dan pemain game PUBG Mobile yang ingin memainkan game ini di PC.
Penasaran bagaimana caranya bermain PUBG Mobile di PC?
Also read: PUBGM Blocks Over 850K Cheating Accounts
Install GameLoop Emulator Untuk Main PUBG Mobile di PC
Sebenarnya Tencent sudah menyediakan emulator khusus untuk bermain PUBG Mobile dan game lainnya di PC secara gratis.
Emulator tersebut bernama Tencent Gaming Buddy, namun karena emulator ini sudah di rebranding oleh GameLoop, kini Tencent Gaming Buddy resmi berubah nama menjadi GameLoop emulator, yang dapat kamu download here.
Setelah selesai melakukan download, kamu dapat segera menginstall emulator, dan langsung menginstall berbagai game dan aplikasi yang ada di dalamnya.
Emulator khusus ini memang dibuat sedemikian rupa untuk para pemain PUBG Mobile yang ingin memainkan game tersebut di PC.
Keyboard mapping pada emulator game ini dapat kamu gunakan dan atur dengan mudah loh Vicigers.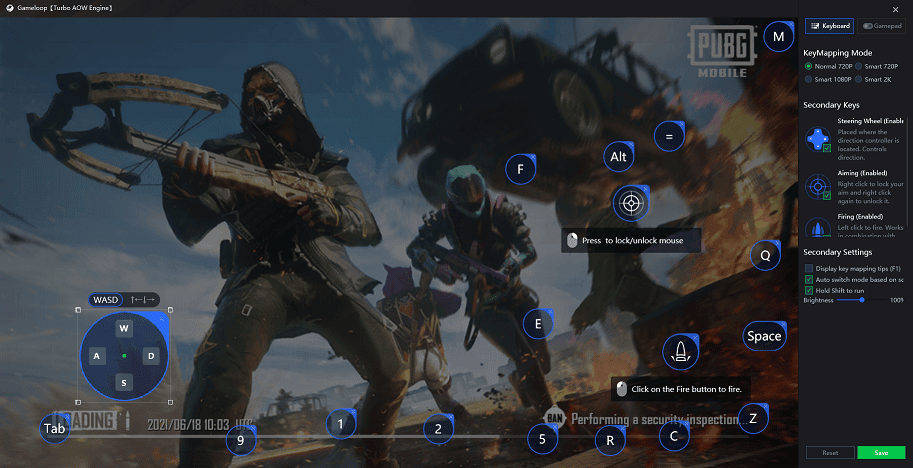 Kamu juga sebenarnya tidak perlu melakukan pengaturan keyboard mapping pada emulator ini, karena pengaturan awalnya sudah terkonfigurasi dengan baik.
Scroll to continue reading
Scroll to continue reading
Scroll to continue reading
Scroll to continue reading
Also read: Tencent Revokes Aerowolf LIMAX's Rights to Join the PUBG Mobile League Until the End of 2022
Minimal Spesifikasi Untuk Main PUBG Mobile di PC
Nah, agar kamu dapat main PUBG Mobile di PC dengan nyaman, ada spesifikasi minimum laptop yang harus kamu penuhi nih Vicigers.
Minimum spesifikasi untuk GameLoop emulator adalah sebagai berikut
CPUs: Dual-core (Intel/AMD 1.8 GHz)
GPUs: onboard Intel/AMD Graphic
Memory: 3GB RAM
OS: Windows 7
DirectX: Versi 9.0c
Storage: minimal tersisa lebih dari 1GB, setelah instalasi
Itulah spesifikasi minimal yang harus kamu penuhi agar dapat membuka GameLoop emulator dengan nyaman.
Namun, untuk dapat bermain game berat seperti PUBG Mobile, Free Fire, dan lainnya dengan nyaman, tentu kamu perlu lebih dari spesifikasi minimal yang disarankan.
Kami menyarankan kamu dapat memiliki spesifikasi minimal Intel i5 ataupun Ryzen 5, kalau bisa generasi terbaru dengan dukungan RAM minimal 8GB serta discrete grafik dari NVIDIA ataupun AMD.
Also read: 2021 Bangladesh Allegedly Will Ban PUBGM and FF in their Country
Bisa Main PUBG Mobile di PC dengan Emulator Selain GameLoop?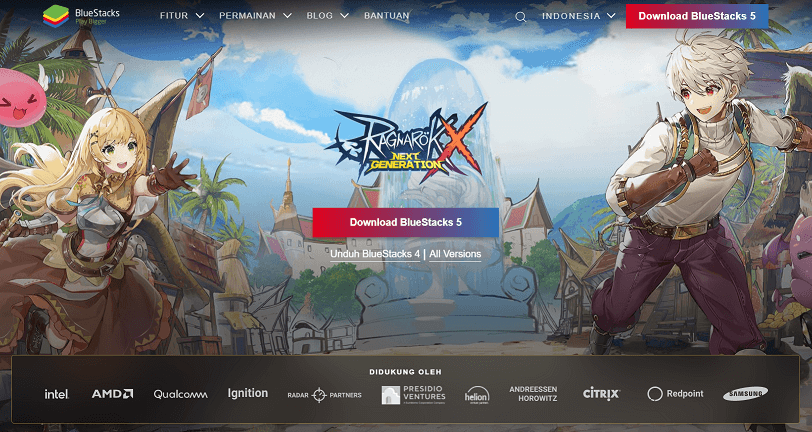 Sebenarnya kalau kamu ingin bermain game PUBG Mobile di PC menggunakan emulator selain GameLoop, bisa-bisa saja, namun hanya GameLoop lah emulator untuk PUBG Mobile yang legal.
Jadi, agar kamu dapat bermain PUBG Mobile dengan aman, tanpa takut dianggap ilegal oleh Tencent dan akun kamu berpotensi di ban, kami menyarankan untuk menggunakan emulator GameLoop dibanding emulator android lainnya.
Nah, itulah pembahasan singkat kami, soal cara main PUBG Mobile di PC, kamu sudah pernah coba main PUBG Mobile di PC belum Vicigers? Atau kamu punya rekomendasi emulator android yang bagus? Coba tulis pendapat kamu di kolom komentar ya.