Hello Vicigers! Many terms in play Mobile Legends: Bang Bang turns out, guys. Starting from annoying little chatter, to common abbreviations that are commonly called by players, for example BKB.
However, previously we knew for sure that MLBB is currently one of the titles Multiplayer Online Battle Arena games (MOBA) which is very successful all over the world, including Indonesia. Almost every individual, has played games this or at least have heard the name games this popular one.
So popular games Mobile Legend, in the Southeast Asia region there is even a competition event e-Sports in the form of mini olympics for this Mobile Legend. Unmitigated, every country also sends its best players to the competition.
Get a Free ROG Laptop and other attractive prizes just by joining Discord Quest #GamingYourWay at VCGamers. Join Now Here!
With this competition, Mobile Legend players try to become the best players or often referred to as pro player to test his dexterity in games the.
Over time, euphoria games Mobile Legend is increasingly undeniable. Mobile Legend is able to bring together its players to play while talking while battle takes place in the game.
When battle That's why unique terms began to appear from players who increasingly enliven the Mobile Legend game. You must also be familiar with these terms when playing Mobile Legend, but do you already know the meaning of these unique terms? Check out the explanation below.
BKB, What is that?!
The first term that is often used by players when games currently underway is BKB, aka the Most Bad Boy. The term BKB is thrown as an insult to players who talk a lot when playing, usually the person is a small child. Therefore, it is often referred to as BKB (Most Bad Boys).
In addition to being an insult, the term BKB has also begun to adapt to become a joke for the players in the game chat rooms or chat rooms when playing Mobile Legend.
If you hear the term BKB thrown at you by other players, don't be offended! This is just a joke, you just have to continue the game and relax a little more when playing.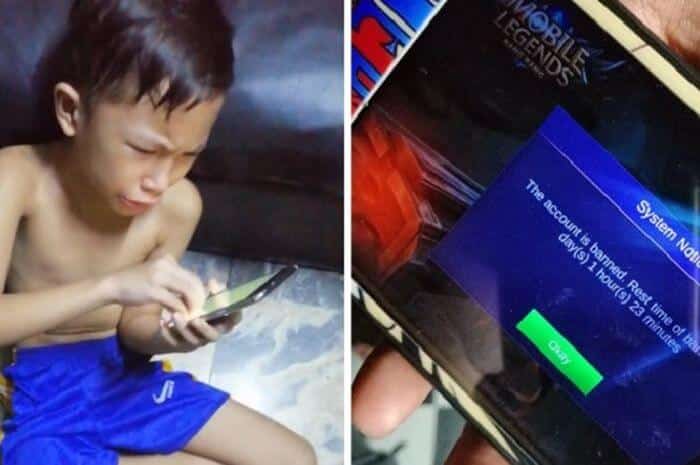 If you are a new player in Mobile Legend, of course you will feel hurt because you are not used to it.
However, there is something you need to remember, the players often make chatter to enliven the game.
As long as it's within reasonable limits, players' use of terms or chatter like BKB that is uttered by the players is enough to be used as a joke. Each player must of course maintain ethics and courtesy when playing while communicating with other players.
Scroll to continue reading
Scroll to continue reading
Scroll to continue reading
Scroll to continue reading
Other Terms, There?
Other terms in games Mobile Legend is "mabar". Have you ever heard these words when talking about Mobile Legend? Don't be confused, the term Mabar means Playing Together.
If someone else invites you to Mabar Mobile Legend, that means he invites you to play Mobile Legend with him right now!
Mobile Legend is fun and exciting to do together with friends. The term Mabar is now not only used for games Mobile Legend only, there are many online game others who use this term to invite other players to play together in the game.
Another term that is no less unique and often mentioned in Mobile Legend is KDA which has the meaning or abbreviation of kill, death, and assists. The term refers to the statistical value of each Mobile Legend player's game
The statistical value is seen from the number of kill i.e. the number of kills, death for the number of dead, and assist for the number of situations players help other players get kill in one game.
Actually, KDA doesn't really have much effect on the scores of the players when the game is over. However, if you are curious and want to complain about this KDA with other players, then you can calculate the amount by counting kill and assists.
After you count the number kill and assists, then you then divide the number by death. In this way, you can compete with other players to play Mobile Legend with dexterity. KDA is usually the topic of discussion in Mobile Legend.
Also Read: Tank Players Don't Know Bait? This is what it means!
Other terms in games Mobile Legends is GG or GGWP. The term is often thrown at the end of the game. GG means Good Game, while GGWP means Good Game Well Played.
How about you, now you understand the three unique terms in Mobile Legend, right? Let's play Mobile Legend to reach GGWP with your KDA abilities and avoid BKB players right now!