Hello Vicigers! The author is very happy because finally games which includes the writer waiting to be released, namely Ni No Kuni: Cross Worlds can now be played.
For those of you who are lovers of animated films from a famous Japanese studio, Ghibli, of course, you are certainly no stranger to games this.
By title games Ni no Kuni: Cross Worlds Studio Ghibli with Netmarble presents games themed world of Ghibli that you can play for free.
Vicigers must have been curious about what it was like games what is the new Ni no Kuni: Cross Worlds like?
The author this time will summarize about games and the author's first view of games this.
Ni no Kuni: Cross Worlds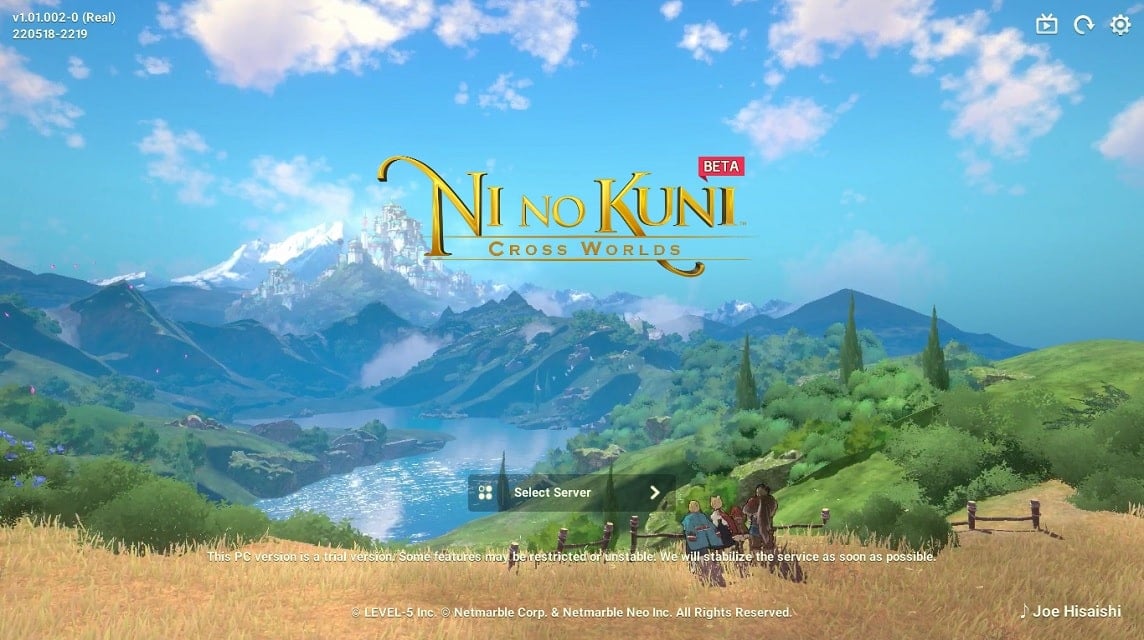 Ni no Kuni or "Another World" is franchise RPG games released by Bandai Namco Japan.
This series has successfully produced various games such as Ni no Kuni: Dominion of the Dark Djinn on Nintendo DS and Ni no Kuni: Wrath of the White Witch on Playstation.
Of course this series is a success because in addition to the theme isekai or a different world as well as collaboration with Studio Ghibli.
Studio Ghibli's signature animation image along with background music (BGM) from Joe Hisashi adds to the selling point of this Ni no Kuni series.
Finally, this year the series released a new series called Ni no Kuni: Cross Worlds with Netmarble.
This latest series was launched to play on cellphones with Android and iOS bases. Yesterday the author also checked that games You can play this on a laptop or PC with a Windows base but still in Beta.
Still the same as games predecessor, games The newest Ni no Kuni is action games RPG that you can play for free.
Also Read: Zenless Zone Zero, Genshin Impact's New Brother RPG Game!
Ni no Kuni's Background: Cross Worlds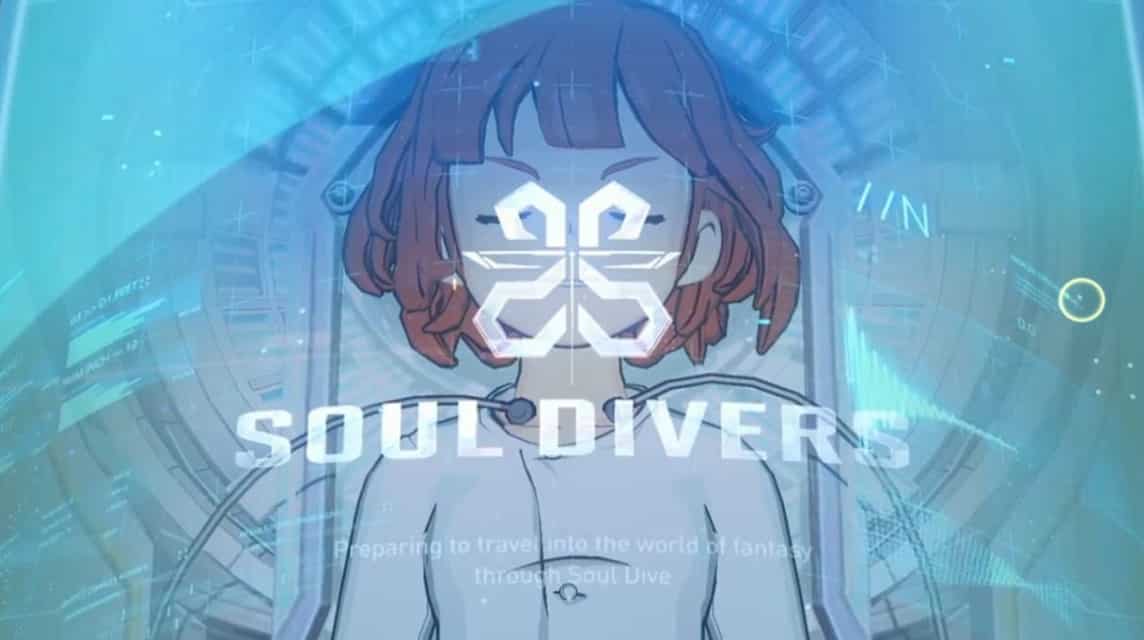 In games this you will play the role of beta tester from a games named Soul Diver, a virtual reality games which brought them into a world based on those seen in Ni no Kuni: Dominion of the Dark Djinn and Wrath of the White Witch.
Later there will be a cut (cutscene) animation that tells the story of your beginning as a beta tester and entering the world games this.
Your character will later meet with AI characters (Artificial Intelligence) mysteriously named Rania. However, miraculously the world will be distorted.
Rania will say you are not from this world and suddenly disappear just like that.
The character you play will later wake up in a palace that is being attacked by many enemies and monsters.
Here you will do a tutorial while learning how to use skills and the abilities of the character Class you choose.
Helped by a creature named Cluu, you will rush to help the Queen of the palace.
You will later be asked for help by the Queen to save the world and unravel the many mysteries in this world.
Types of Classes You Can Play in Ni no Kuni: Cross Worlds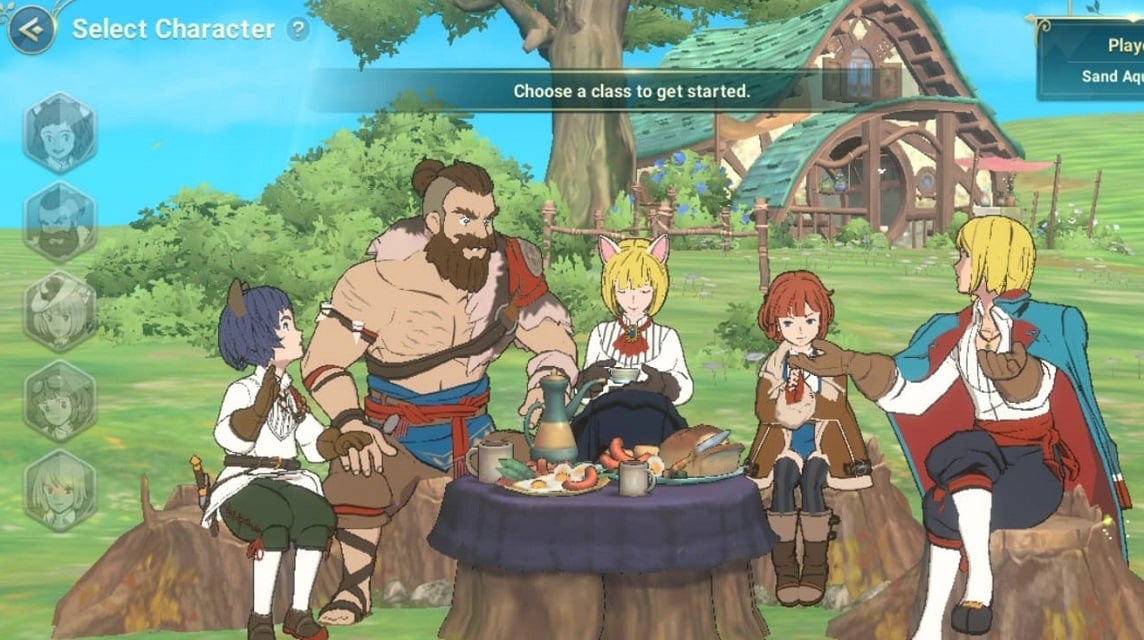 As games RPGs in general, in Ni no Kuni: Cross World there are several class which you can choose.
Players can choose one of five character classes: Destroyer, Engineer, Rogue, Swordsman, and Witch.
Each of these characters has a different function and stat what you can develop is also different.
Engineer is

healer

DPS that uses a gun that can turn on other characters

The Destroyer is a Tanker that wields a large hammer weapon

Swordsman is a DPS character

tanker

which can also be

healer

and use the sword

Witch is said to be the strongest pure DPS attacker character in

games

this and using Spear

Rogue is

attack range

who can use arrows (

bow

)
4 Different Locations in Ni no Kuni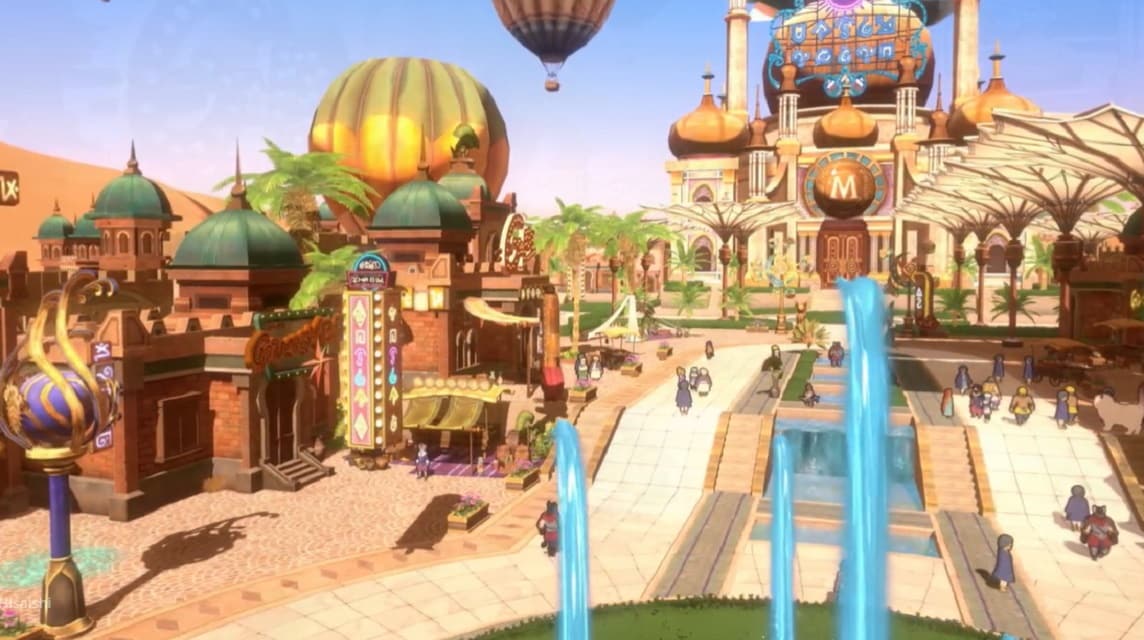 For now, there are 4 different locations that have been unlocked in Ni no Kuni: Cross Worlds. 
Each of these places has its own charm where you are free to explore the place while working on it quest which exists.
Eastern Heartlands:

Land full of trees and ruins of historical buildings

Burning Desert:

The desert where there is a big city under a hot air balloon

Witch's Woods:

A mystical forest that is always night and never day

Winter Wonderland:

A place full of ice and snow. Here you will find many Yeti
Review About First Time Playing Experience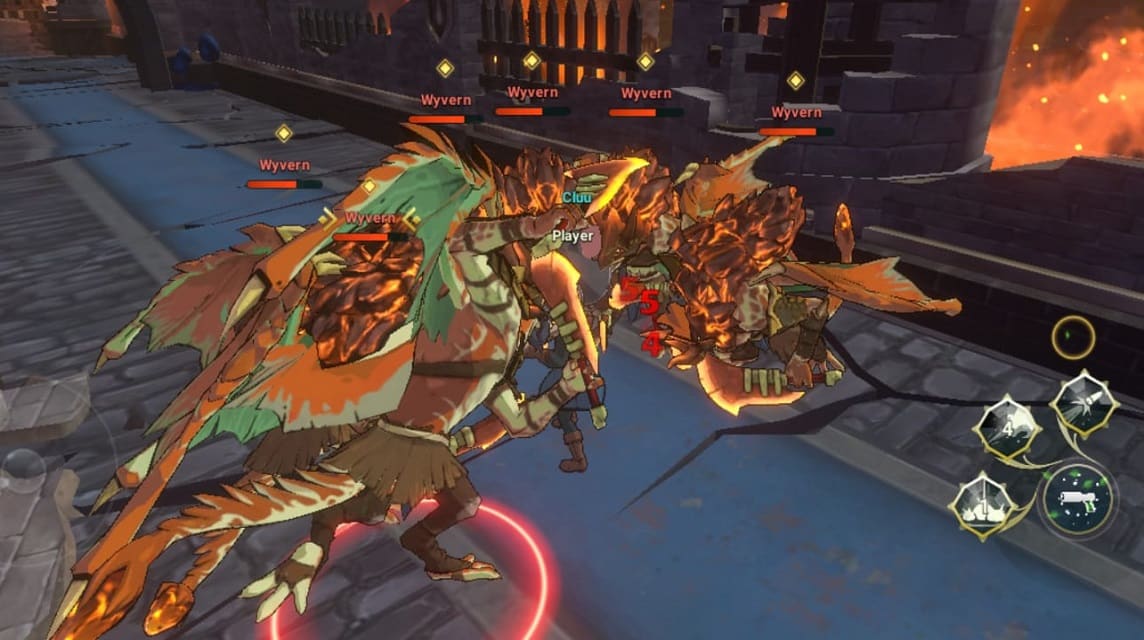 The author feels games this is very fun for the size games Free MMORPG.
Players are really given the freedom in character creation, character development depends on the class you choose.
You can also get various kinds of familiars that you can choose freely.
The fun thing you can do is choose between two gameplay modes: Kingdom Mode and Team Arena.
Kingdom mode is a cooperative multiplayer mode where players can explore the world together. 
Whereas Team Arena mode is a competitive multiplayer mode where six players compete against each other in teams of three.
by gameplay I think it's quite light and easy enough. The buttons are so light that you are free lag when directing your character.
Unfortunately, some of the buttons are quite small, so according to the author, it's quite difficult if you use it skills certain.
Another drawback is the Auto mode. This mode does make it easier for players to complete quest certain.
But this mode actually reduces the playing experience and challenges provided.
And finally, you have to create an account on your cellphone before you can play it on a PC. 
However, this is reasonable considering that the PC version is only limited to Beta and will develop later.
But of all the shortcomings, the author feels games This is a must for Vicigers to play because it is very exciting.
Apart from that, other unique features like petting cats and other animals should be considered.