Mystery Shop FF June 2022 is back, and you really have to get it. The following is the schedule and the prizes that can be obtained.
The players Free Fire currently looking forward to the event. This event that appears every two months is actually an event with many discounts. However, the discount offered can reach 90 percent. Of course, the players were very enthusiastic about the event.
Of the many Free Fire events, Mystery Shop FF is the one that players are most interested in. As the name suggests, the event does not know when it will take place each month. This is also what the Mystery Shop FF event really expects from many players.
Make your character even cooler with top up Free Fire (FF) you at VCGamers. Want to pay with Qris, ATM, even at minimarkets? Can!
Mystery Shop FF is an event that offers many discounts for Free Fire players. To the extent that the discount presented can be up to 90 percent.
This of course aroused the interest of many players in this event. The reason is, they can get good Free Fire items for a relatively short price. However, the discounts offered may not always be large. The discount you get will depend on the luck of the player.
In addition, this event also presents many unique items that are rarely presented by Garena in other events. Therefore, do not waste time to engage in this activity. 
Well, in this discussion, VCGamers will discuss the leaked Mystery Shop FF June 2022 event. Curious about the leak? Hurry up, let's have a look at the full review below.
Release Schedule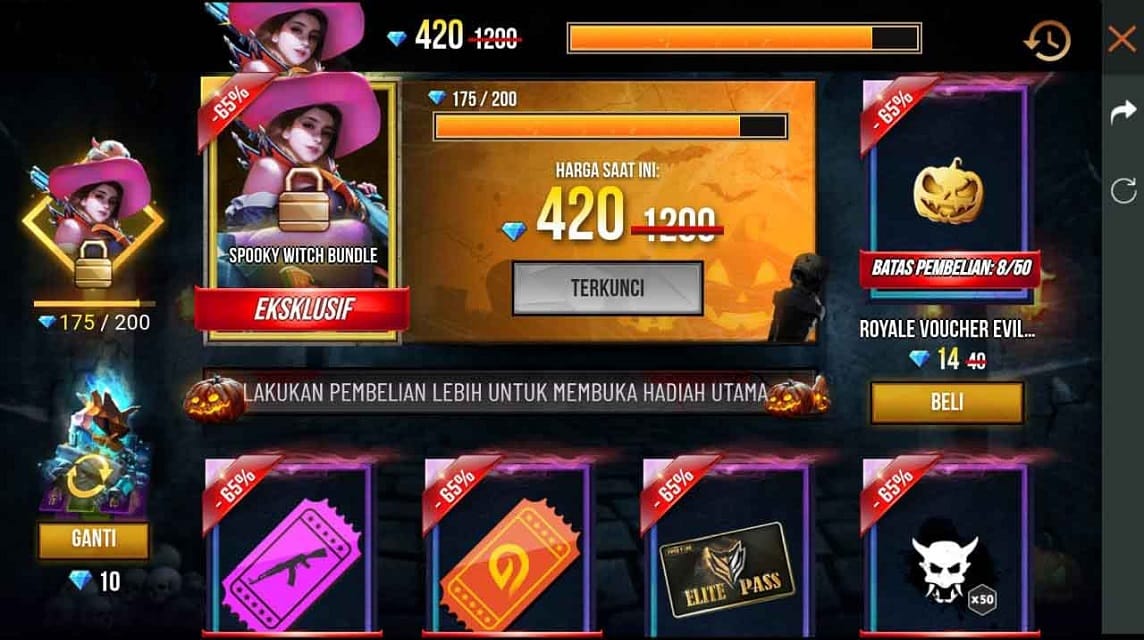 With this event, in addition to improving player skills, you also need exclusive items to make the characters we use more attractive and stronger so they can play games with fire for free.
You probably already know that free fire players are usually Garena, when you publish an event, you actually issue the price of goods and free packages.
However, this is different from the Mystery Shop FF event in June 2022. The reason is, players can save diamonds in this event, because there are not many diamonds needed to spin.
The presence of the Mystery Shop FF event is indeed quite mysterious, as the name implies. It is very difficult to predict when this event will return to Free Fire. However, if you look at some of the previous Mystery Shop events, this event comes every two months.
This event was last launched last May. The May Mystery Shop event is a Mystery Shop Part 2 event. The first part will take place in April 2022.
Although the last time was in June, we still believe Garena will return to the event this month. As for the forecast for the Mystery Shop FF June 2022 event, it will most likely occur in the third or fourth week.
One thing we must emphasize here is that the information we provide is only predictive. So still have to wait for official information from Garena.
Present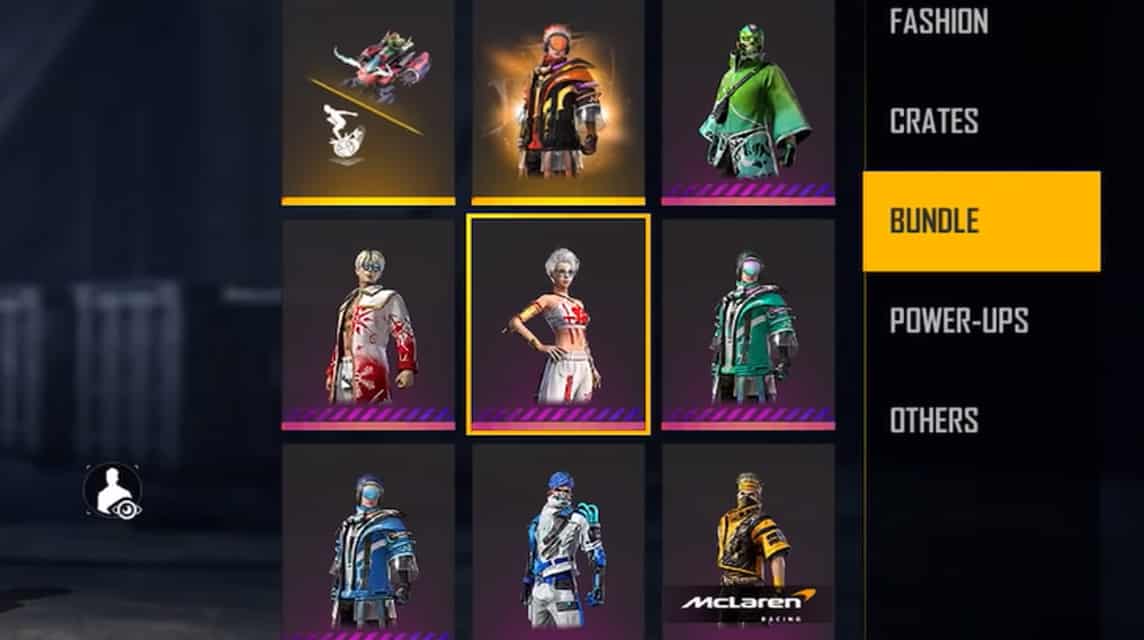 Scroll to continue reading
Scroll to continue reading
Scroll to continue reading
Scroll to continue reading
Garena has confirmed that there will be a number of rewards available to players. By completing each mission in this Mystery Shop FF event, there are several free prizes that can be won. The following is a list of prizes available for the Mystery Shop FF June 2022 event:
Skin Bundle Vengeance

Free Fire Soulless Avenger Pack Bundle

Soulles Avenger Pack Skin

Azura Annihilation Bundle

Bundle Free Fire Soulless Conqueror Pack

Skin Soulless Package

Soulles Conqueror

Zapudo Dreamy Club Skin

Azura Annihilation Bundle

Soulless Taco Skin

Diamond Royale Vouchers

Wasteland Roamer Bundle

Bundle Zapudo Dreamy Club Mystery Shop Free Fire
In addition to the prizes above, there are many other prices that we have not discussed one by one. You don't have to worry about getting prizes. We guarantee that the price offered by Garena is sufficient for all players.
Read also: Cool FF Nik Never Used, Cool Bro!
How to Participate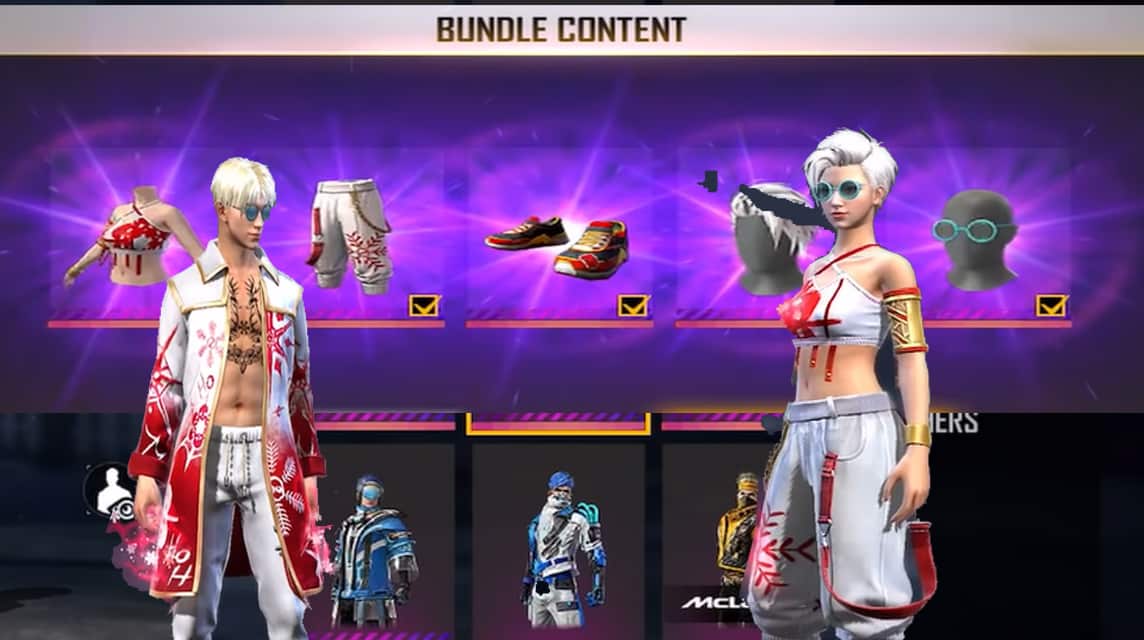 For those who are new, maybe they don't know how to attend the event Mystery Shop FF June 2022. The process is very easy. Here are the steps to take part in the Mystery Shop FF event:
First, make Top Up Diamond according to budget. The items offered cannot be purchased without diamonds.

Open Free Fire and go to Events > Select Mystery Shop > Click Host. You go directly to the event menu, you have to do gacha in the menu. Use this gacho to determine the amount of the discount that will be received.

You can then purchase different items according to the amount of the discount you previously received via gacha.

In the end, collect as many points as possible and win the grand prize.
Free Fire has a wide collection of interesting items, including bundles, characters, and cosmetics. There are many ways for players to get these items.
Free Fire developers often introduce in-game events that give players the opportunity to buy exclusive items at low prices.
The 12th edition event, an event that promises discounts on items, was recently added to certain Free Fire servers. Several regions, including Europe and Pakistan, currently have access to it.
Since the event is not yet available on the Indonesian server, players in the region must be patient and wait for their chance to get items at the event.
Read also: How to Get Moo Zoo Bundle FF and Arctic Blue Bundle
That was the leak about Mystery Shop FF June 2022. What do you think? Don't forget to comment below. Keep visiting VCGamers so you don't miss other interesting information about Free Fire tips and other games.