$VCG Token will be listing soon Centralized Exchange (CEX). This was conveyed in the VCGamers x Crypto Hunters Community Talk which was held last night, Tuesday 9 August 2022.
VCGamers continues to collaborate with the domestic crypto community to introduce the $VCG Token. The activity also received a good response from many members of the existing crypto community.
How did the VCGamers x Crypto Hunters Community Talk turn out? Let's see the review!
Read also: NGOBRAS: Complete Missions in the VCGamers Discord Group and Win a ROG Laptop!
Talk Community VCGamers x Crypto Hunters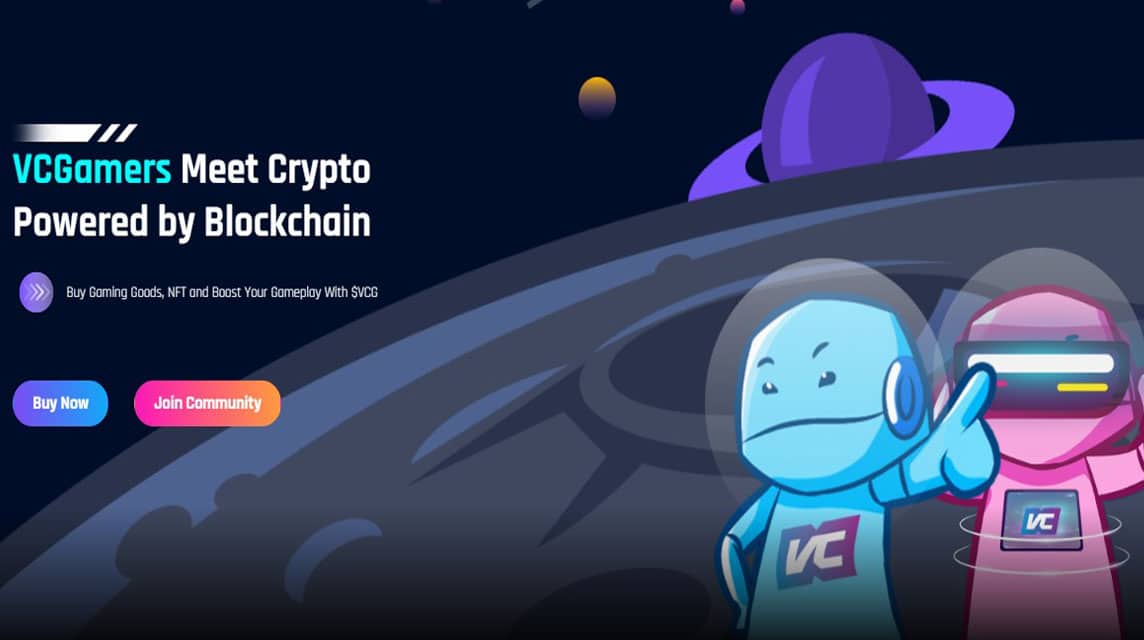 On that occasion there were a number of questions about VCGamers.
Get a Free ROG Laptop and other attractive prizes just by joining Discord Quest #GamingYourWay at VCGamers. Join Now Here!
Let's see the results of the VCGamers x Crypto Hunters Community Talk!
VCGamers is a pioneer of the Web 3.0 ecosystem for gamers in Indonesia.
VCGamers who were born from the gaming community then built a marketplace to meet the needs of gamers.
In mid-June 2021, VCGamers received initial funding of US$2.6 million or equivalent to Rp. 37.3 billion led by Venture Capital Global, BEENEXT and Rans Venture.
In early 2022, VCGamers launched a crypto asset named $VCG Token which operates on the Binance Smart Chain (BEP 20) and Ethereum (ERC 20) networks.
This crypto asset has been listed on PancakeSwap, UniSwap and also Indodax.
In 2021, VCGamers sees the enormous potential of gamers and blockchain. So, VCGamers has a mission to combine games on web 2 and web 3.
Where, VCGamers becomes a forum as a social commerce platform based on Web 3 which becomes an infrastructure that develops games or projects in Indonesia, Asia and elsewhere so that they can be transitioned to Web 3.
As a blockchain infrastructure, VCGamers is developing Metaverse in collaboration with RANS Entertainment, Shinta VR, and UpBanx namely, RansVerse.
In the future, $VCG Token will be the only currency and blockchain infrastructure in the RansVerse.
VCGamers is based on an existing community. So, continue to take steps to develop the community.
There are a number of social media channels that can be accessed to get into the VCGamers community. Like,  Telegram, discord, Medium, Youtube and others.
VCGamers also continues to involve the community in participating in events that aim to develop the community.
In addition, VCGamers also conducts strategic partnerships with well-known partners in Indonesia.
For now, among them are SBM ITB, EIGER, KaabaVerse and Indonesian Game Association (AGI).
Can VCGamers provide some progress on the roadmap for the future?
In the event, it was also stated that VCGamers will make some progress in accordance with the existing RoadMap. Where, currently entering phase 3 and 4.
In the future, VCGamers will perform cross-chain enablement by partnering not only with binance but also with ethereum.
In the VCGamers whitepaper, it can be seen that these VCGamers products have different audiences such as Gamers and E-Sports team, traders, Artists and creators up to Game Developers and Publishers.
How Secure is $VCG Token?
$VCG Token itself has been audited by CertiK with very good numbers and ratings where for now the skynet trust score is at 86/100. It can also be seen that the market & community score is at 90 and the security score is at 85.
Why should we buy $VCG tokens and what are the benefits in the long run?
There are several advantages when buying $VCG Token.
Here's the explanation:
VCGamers is committed to proving that Indonesian blockchain projects can thrive. Therefore, VCGamers gathers the best talents in Indonesia who are already well-known in Asia and even in the world to join together to develop the Indonesian project at VCGamers.

Regarding the value that we can offer to society, as we know that blockchain is one of the technologies that continues to evolve.

This technology has a bright future and at VCGamers it is not just a blockchain but a project that combines games and blockchain which ultimately creates value that in the next few years we can believe that games and blockchain can be integrated.

VCGamers' economic business in this token, where 3 to 5 of our products at least 25% from the transaction are given to holders directly through profits from staking that are already available at VCGamers.

Credibility built by VCGamers by partnering and developing as many companies as possible who believe in our vision. Where blockchain will be the future and there VCGamers believe they will be interested in buying, using VCGamers products or even collaborating with us.
How does the VCGamers team introduce the world of the metaverse, especially to the Indonesian people?
We focus on education through figures who have high credibility who are used to filling events in webinars, coaching clinics and various matters related to discussions such as the Chairman of VCGamers, Wafa Taftazani. 

Programs created on the VCGamers project, for example we have collaborated with SBM ITB at RansVerse with the aim of education where SBM ITB, one of the major educational institutions in Indonesia, has the same vision as VCGamers that blockchain or cryptocurrency projects must be very educated through programs that will be made in the future

Where is social media? VCGamers has a variety of social media channels to be used as a means of education too
Why are swap fees expensive?
Actually not expensive. Because the tax itself is only 6% when compared to other products which are actually more expensive.
Where the 6% VCGamers tax is used for three things, with details 3% for research & development, 2% marketing and 1% partnership.
But if we transact at CEX like at INDODAX, we only have a trading fee of 0.3% by market
Can landowners on RansVerse lease it?
By having very early land in RansVerse itself, the holders will have their own benefits from the programs that will be carried out in the future. Like:
NFT Marketplace

by having a system that can facilitate holders to transact land there

Staking

where this land will be staked in the future

Rent

where land holders can be rented out and charge a fee for brands or products that want to hold events in certain locations 
Will VCGamers make their own games?
Fundamentals of VCGamers itself is a social commerce platform whose goal is to combine web2 with web3 which can be called a blockchain enabler.
Where in the future there will be games that will be developed through collaboration between game publishers and developers with VCGamers.
But when it comes to owning games, the focus is more on side games and VCGamers is developing games that hopefully can be published quickly, which focus on P2E too, but that goes into side projects.
What is the ultimate goal of creating the VCGamers RansVerse metaverse?
RansVerse has a goal which is to implement the real world into the virtual world and develop an economic system in RansVerse itself, such as being able to work and transact. So there is an economic cycle that continues to grow.
Read also: Join the Event on VCGamers Discord with ROG Gaming Laptop Prizes
VCGamers Will List on CEX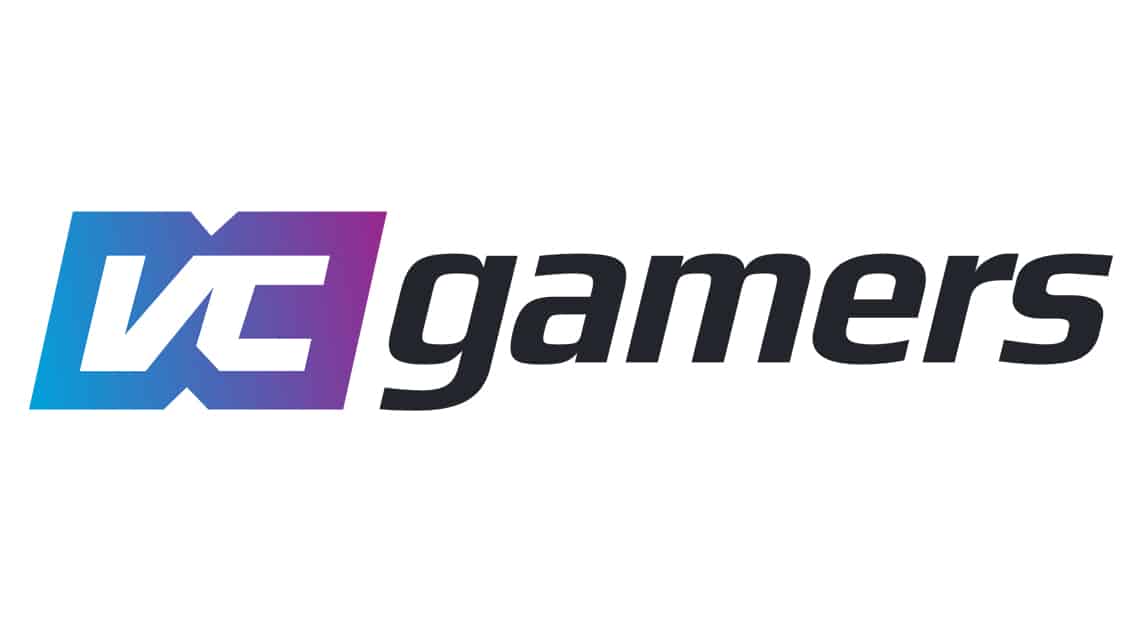 In addition, there are also questions about what VCGamers will do in the near future, namely in Q3.
It was said that VCGamers would be doing a number of things in Q3 this time.
There were three points that were conveyed by VCGamers in the Community Talk with Crypto Hunters.
In Q3 the focus of VCGamers is to expand our wings by gathering many partnerships. Where each brand that has collaborated will make a grand design for what they will do in RansVerse which later will VCGamers reveal about the utility that will be developed in Q4

Regarding B2B, VCGamers is currently discussing with products that want to also create a web 3 project that will use VCG as the currency. 

ILO 1.3 and 1.4

CEX Listing 
One of the things that will be done is to be listed on CEX.
Regarding the listing schedule at CEX, wait a minute. We'll let you know when it arrives.
Stay tuned for more information on VC News!