Vicigers already know that Genshin Impact patches 3.0 or the Sumeru Genshin Impact area will be released soon?
Conversation patches This latest update is being hotly discussed by players on all social media.
Para leakers was also kind enough to share various leaks about Sumeru, especially the character.
There are already a few leak about the characters that you can play later in the release of Vicigers.
Names such as Baizhu, Yaoyao, Cyno, and Scaramouche are certainly familiar enough to be rumored to be characters that you can play.
No need to worry about running out of Genesis Crystal Genshin Impact because in VCGamers you can do Top Up Genshin Impact easily and quickly.
These 4 characters unfortunately have not received further information. However, there are various other characters whose Splash Art has even been leaked lol!
Curious, who are the Sumeru Genshin Impact characters that have been leaked? Don't worry, VCGamers will discuss various characters along with skills that leaked for patches future 3.0.
Also Read: Listen! Genshin Impact 3.0 Latest Leaks!
Sumeru Genshin Impact Character Leaks
According to some leakers famous Genshin Impact such as Ubatcha, Genshinblank, and several other names, there are a lot of characters that are planned to be released for Sumeru.
A few days ago too, even Splash Art or pictures that will appear when you pull this character from Wish or Gacha has been leaked.
Some of these characters even already have what elements and weapons they will use.
The characters that have been leaked in full are called Tighnari, Collei, and Dori.
There are also characters named Girenu and Al-Khaytam which have also been talked about. However, it is still not explained in detail the strength of the two characters.
Speculation says Al-Khaytam will be similar to the character games Another miHoYo is Honkai Impact named Su.
In addition, there will also be a new set of artifacts that provide special bonuses for the Dendro DMG Bonus.
Until this article was written, new writers had leaks related to Collei, Dori, and Tighnari.
Collei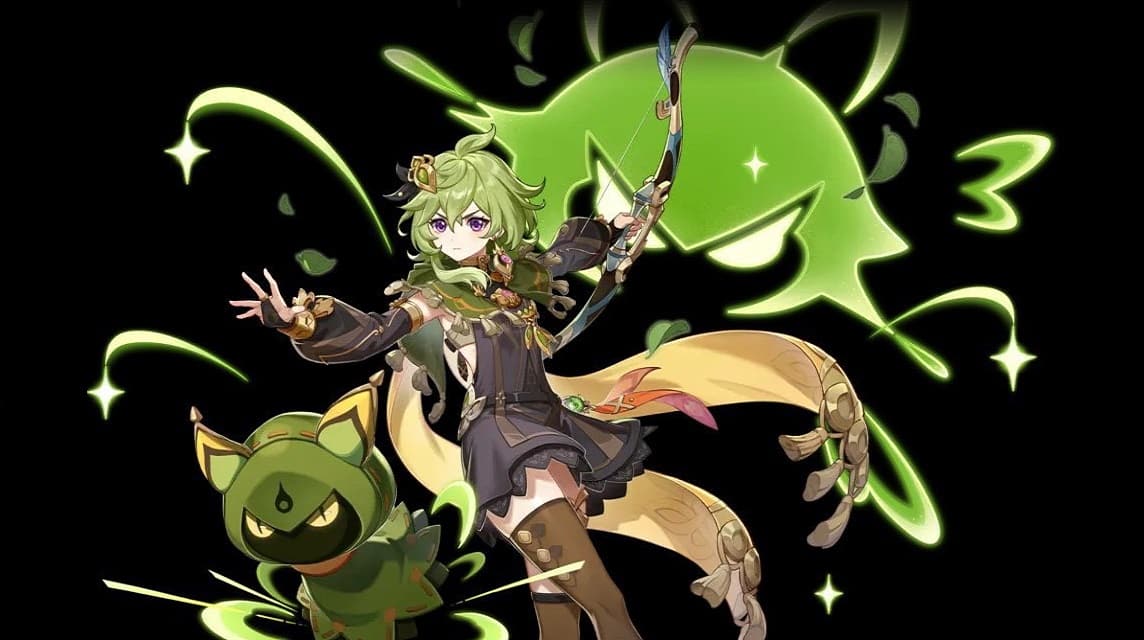 For the traveler or Vicigers who also read Genshin Impact . manga comics seems familiar with this character.
Collei has previously appeared in the Genshin Impact manga and is quite familiar with Amber. 
This character also plays an important role in the comic, so Vicigers can check the comic right away.
From leaks leakers, Collei will later use the weapon bow and has a Dendro element.
Collei is also said to be trainee or apprenticeship for the Forest Ranger in Sumeru.
Collei's Elemental Skill is said to throw a boomerang that deals Dendro DMG to enemies.
For Elemental Burst, it is said that Collei will throw a mechanical cat which when it explodes will give Dendro DMG AoE.
After exploding, this cat will also continue to give AoE Dendro DMG.
For Passive Skill not much is known. However, judging by Collei's Elemental Skill and Elemental Burst pattern it seems to be similar to skills similar Amber.
It is not known for sure whether the Sumeru Genshin Impact character will be released in patches 3.0 or later.
Also Read: Listen! Here's How to Read the Indonesian Genshin Impact Comic!
Tighnari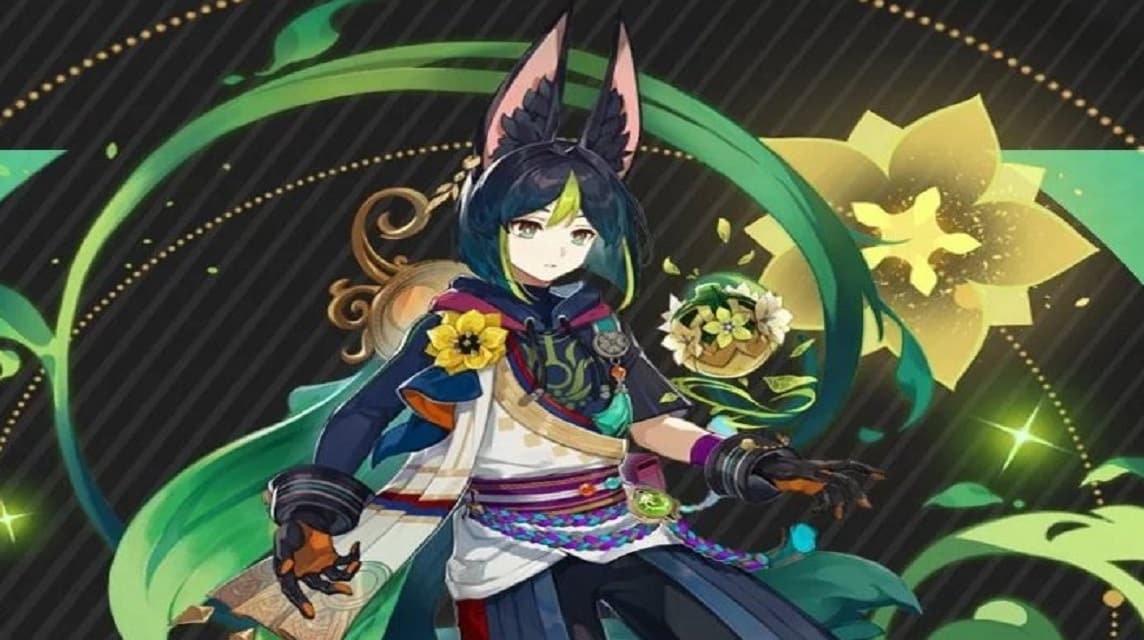 Scroll to continue reading
Scroll to continue reading
Scroll to continue reading
Scroll to continue reading
The character Sumeru Genshin Impact, which was later leaked, is named Tighnari.
Tighnari is rumored to be using bow with Dendro elements and plans to become a 5 star character.
It was also introduced that Tighnari was the head of the Ranger of Dawson Rainforest, the same place as Collei.
For Vicigers who don't know, Sumeru will be divided into rain forest and desert.
It is also reported that Tighnari will have a character similar to Albedo, although this has not been confirmed.
Charged Attack Tighnari will also provide a special effect called Flower Basket which can give AoE Dendro DMG, maybe you could say it's a bit similar to skills Ganyu.
Tighnari's Elemental Skill will later throw an object that gives Dendro DMG AoE and creates an area that makes the enemy "chaotic" and reduces Tighnari's CD.
Elemental Burst Tighnari is rumored to be giving Dendro DMG from a seed-shaped object that shoots like an arrow.
For the Passive Skill from Tighnari it is rumored that it will help you to find special materials from Sumeru, similar to Klee.
Dori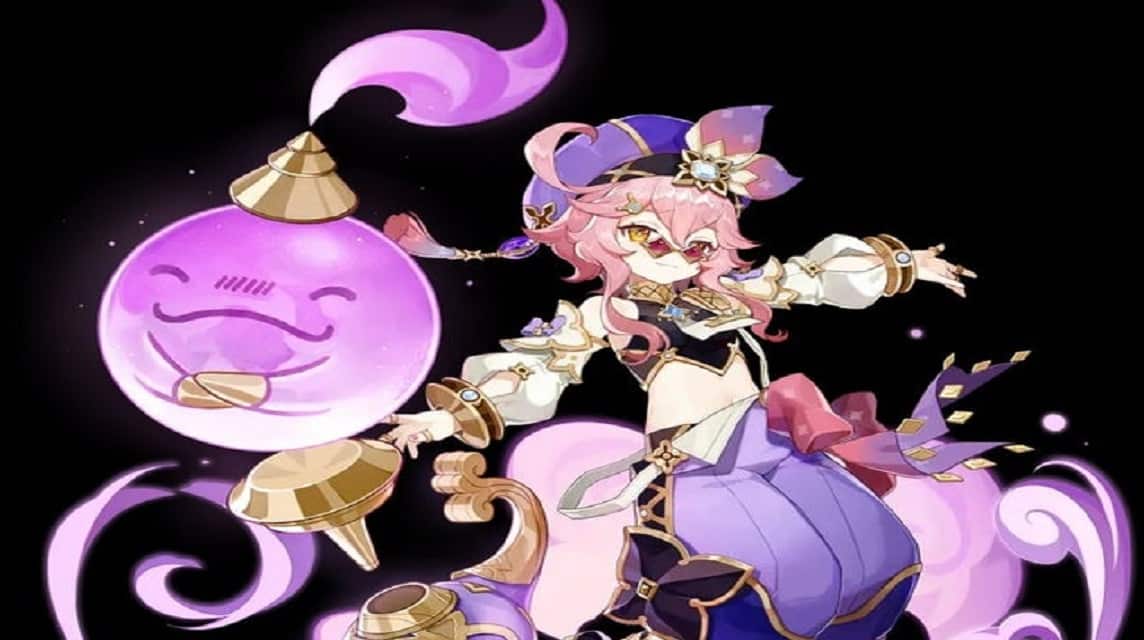 Dori is the last Sumeru Genshin Impact character at the time of this writing which was released quite complete, starting from the character design and skills which are owned.
Dori's full name is Dori Sangemah Bay. This Sumeru character is a 4-star character who uses the Electro element with a Claymore weapon.
It is said that Dori is a Traveling Merchant in Sumeru.
By design Vicigers could see that Dori was quite similar to Diona, the 4-star Cryo Bow character from Mondstadt.
Dori's Elemental Skill is the summoned turret and will give you Electro DMG.
This turret later when it hits the enemy will throw 2 bullet addition that provides additional Electro DMG.
Dori's Elemental Burst will summon Spirit of the Lamp which will regenerate HP and Elemental Energy.
This Spirit of the Lamp will later be connected to an active character and give Electro DMG to enemies who touch the Spirit of the Lamp.
Dori's Passive Skill will give you refund to the material used for ascension be it character materials or weapons.
That's the leak of 3 Sumeru Genshin Impact characters that will be presented in patches Sumeru later.
Regarding other characters such as Girenu and Al-Khaytam unfortunately there is still no related news. VCGamers can wait for more leaks later.