VCGamers would like to give out Free MSC Pass to all Vicigers in the VCG Challenge event. All Vicigers are entitled to receive prizes from VCGamers this is just by making a rhyme.
Vicigers who became players Mobile Legends: Bang Bang Don't miss the chance to get a Free MSC Pass from VCGamers.
Not only Free MSC Pass, VCGamers will also give VC Coin for all Vicigers who take part in the event in this VCGChallenge.
So, you will get many prizes when participating in this event.
Read also: Come on, buy MSC Pass 2022 at VCGamers, only IDR 200 thousand!
VCGChallenge Terms & Conditions
The total prize for this VCG Challenge event is 600,000 VC Coin and 3 MSC Passes for the three winners.
There are several terms and conditions that you must know in order to become a VCGChallenge winner.
Anyway, give your best rhyme about MSC right now.
Here are the VCGChallenge T&Cs:
Write your poem with the theme "MSC" use #CheckoutVCGamers and tag 3 of your friends in the comments!
Follow Instagram account @vcgamers.id
Like this post and Like the last 3 posts @vcgamers.id
Instagram account cannot be private
Share this post in your stories!
Winners will be announced on IG Story on June 17, 2022.
The winner must claim the prize after the announcement.
VCGChallenge claim limit is 2 Days.
If any of the above conditions are not met, another winner will be replaced.
Read also: Top Up Papaya Live and Uplive Diamonds at VCGamers, Lots of Promos!
Total prize
VCGChallenge winners will get prizes in the form of VC Coin and Free MSC Pass.
Here are the details of the prizes that will be given to the 3 winners in this event:
Winner 1: 300,000 VC Coin + MSC Pass
2nd Winner: 200,000 VC Coin + MSC Pass
Winner 3: 100,000 VC Coin + MSC Pass
Read also: Listen Come on! Pharsa MSC 2022 Skin Leaks Really Cool
MSC Pass 2022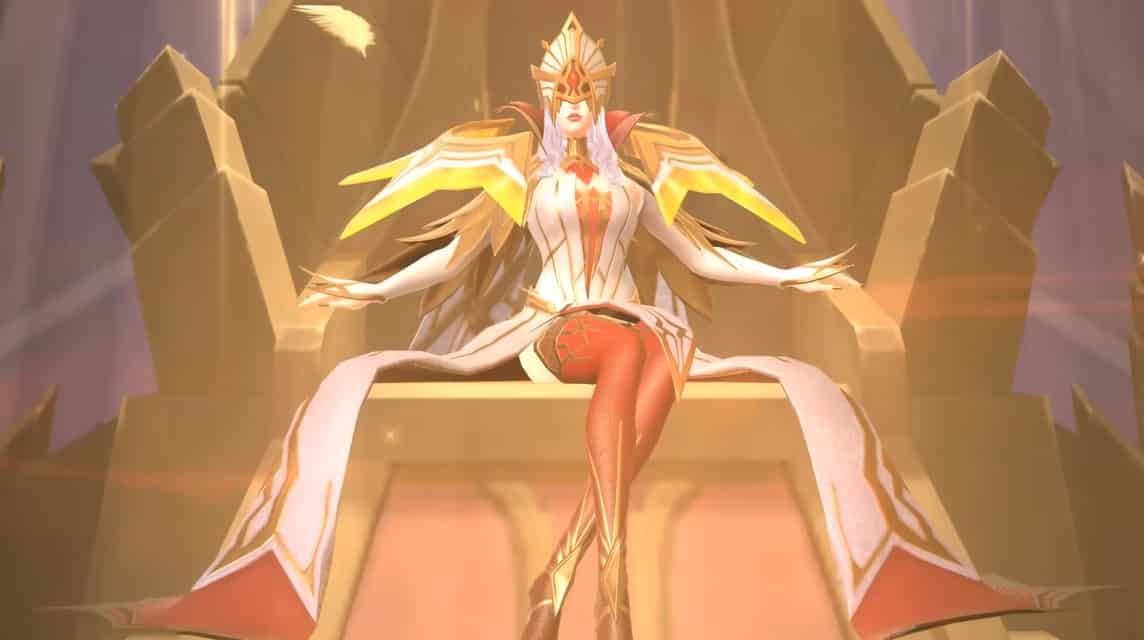 Scroll to continue reading
Scroll to continue reading
Scroll to continue reading
Scroll to continue reading
There are a number of attractive prizes that will be obtained when you get the MSC Pass 2022.
You can receive many rewards by having an MSC Pass.
It is known that the hero who got the MSC 2022 skin was Pharsa with the name Pharsa Hierophant.
Pharsa looks very attractive with this skin.
This hero user certainly wants to have the Pharsa Hierophant skin
You can also buy an MSC Pass at VCGamers at a relatively cheap price.
For this 2022 MSC Pass, you can get it for only IDR 200,000.
To buy the MSC Pass 2022 is also very easy. You just need to go to VC Market by VCGamers.
After that, login with your account or select registration if you haven't purchased an account.
If you have already purchased an account, you can immediately buy an MSC Pass 2022.
After logging into your VC Market account, you can immediately search for MSC Pass in the Mobile Legends category or directly type MSC Pass in the search field.
If so, you need to click the search button to find the MSC Pass.
Later, various MSC Pass 2022 offers will appear at a relatively cheap price.
There will be many shops that make it easier for you to have the MSC Pass.
If so, you need to read product descriptions, reviews and how to trade in each store.
Specify the number of products you want and click checkout.
If so, fill in the notes column according to the trading method on the product page.
Remember, never give your Mobile Legends account login information to anyone.
After that, select checkout and specify the payment method you want to use to complete the transaction process.
There are a number of payment methods available on VC Market. You only need to choose one.
There are several payment methods that offer promos in the form of discounts to cashback.
Enjoy the existing offers from VCGamers so that you will be more economical when buying MSC Pass 2022.
If you have determined the number of products and your payment method, all you have to do is check out and wait for the product to be sent by the seller.
You can contact the seller in the VC Market by using the chat feature in the VC Market.
This is what you need to ask whether the item you bought has been delivered or not.
If so, give a review to the seller of the product and give a star according to the seller's service.
After getting the MSC Pass, you can use the latest Pharsa skin.
Of course, you will be more confident when you are in the Land of Dawn with this skin.
Because, Pharsa looked very elegant in her gold and red clothes.
Pharsa users can certainly have these skins easily and buy them at VC Market.
Or the easiest way is to try to join in the VCGChallange this time.
Because, you will get the MSC Pass 2022 for free if you manage to come out the winner in this event.
Read also: This is the MSC 2022 Team Candidate who will be the Champion, who is this?
Let's make a poem about MSC Pass and use the hashtag #CheckOutVCGamers right now.
Then, get all the attractive prizes from the 2022 MSC Pass provided for all VCGamers!