There are five items Roblox free that you must get when playing this game. To find out, please read this article to the end.
Players have been creating their own avatar since the beginning of Roblox. With their touch, each character looks unique and special. While some Roblox Items are free in the shop, some require a challenge to complete before they can be obtained.
However, the coolest looking equipment costs a lot of Robux. This is when the generosity of the developers shows up in the form of codes, which players can redeem to add exclusive items to their collections by exchanging these codes. Readers can learn about 5 free Roblox Items through this article.
Free Roblox Item List 2022
If you're looking to style your Roblox avatar with some new and lightweight items in Robux, then you've come to the right place.
We have all the free Roblox items and free Roblox outfits you can get in this post. There are avatar items of all kinds, including emotes, heads, necks, gear, faces, hats, and more!
There are other ways to get free stuff for avatars that are not listed in this post. You can get additional items with codes, which you will find on our Roblox Promo Codes page. All other ways to get items for avatars without Robux will be listed below!
Ice Brain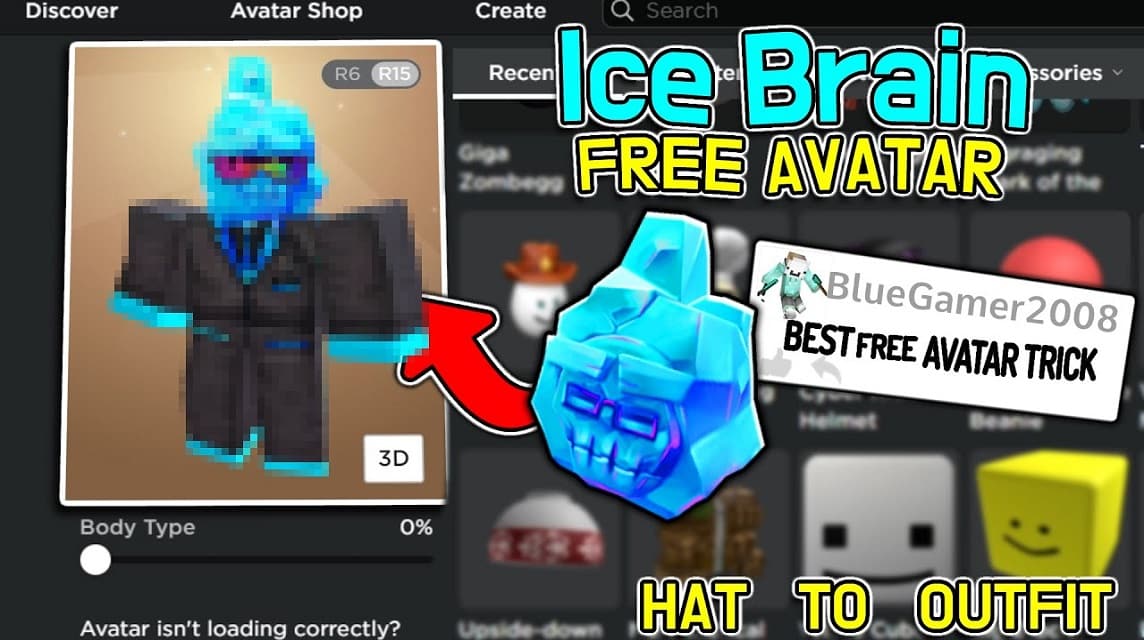 Ice Brain is a hat available in the Avatar Shop and players can get this accessory for free. It was released during the Roliday 2021 event and thankfully is still available to users.
When equipped, Ice Brain features an engraved ice-themed face mask with glasses and a closed mouth. 
While many other cosmetics have been released since Ice Brain launched on December 14, 2021, it is one of the best hats to wear on Roblox.
Golden Headphones – KSI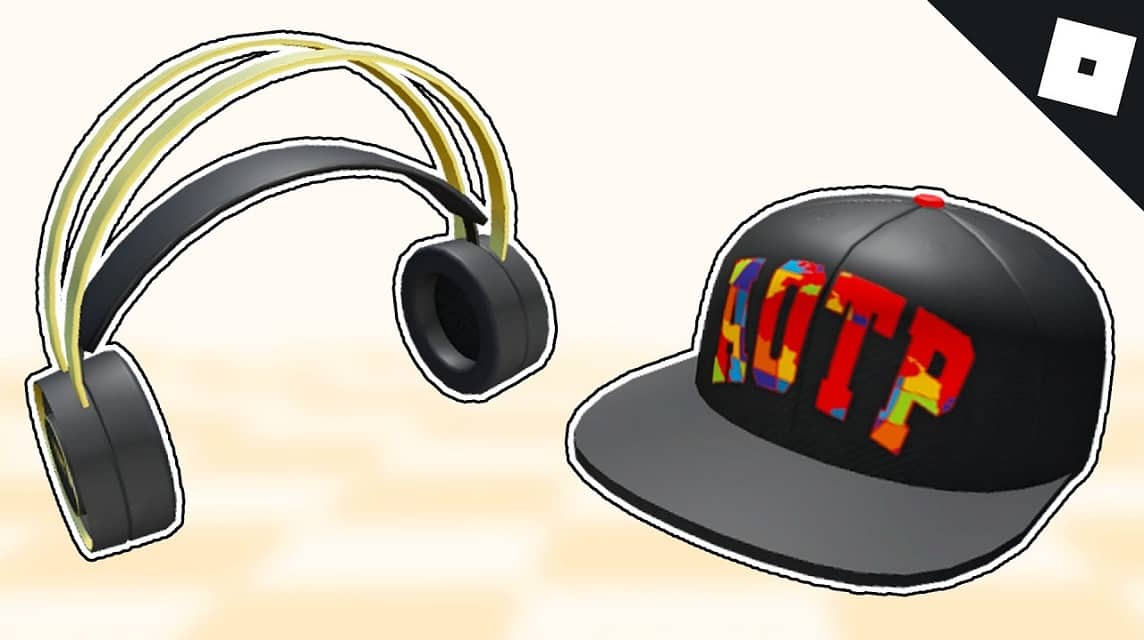 Scroll to continue reading
Scroll to continue reading
Scroll to continue reading
Scroll to continue reading
Golden Headphones – KSI is one of the free Roblox items that you must get. Another hat on the list, Golden Headphones – KSI stands out for its style.
Players can purchase these headphones for free from the Avatar Shop. It's been available there since August 9, 2021, when it was released during the KSI Launch Party along with other exclusive items.
Gold headband with black slider, padding and earmuffs. Each ear cup also has a gold "KSI" engraved right in the middle.
Nike LeBron James Crown
The holy grail for LeBron fans is available for free! Players can claim the iconic LeBron James Crown after reaching level 11 by "slam dunking" in NIKELAND (basketball game). You need to get this free Roblox item.
In NIKELAND, players must build their own basketball court and complete missions to level up. Reaching level 11 is quite easy and only takes 20 minutes of gameplay. This accessory looks like a gold crown model with a slight slit in it.
By obtaining this crown, the player can become a GOAT as mentioned in the official description. They can also get other exclusive in-game items just by progressing through the game.
Cinnamoroll Backpack
The Cinnamoroll backpack is also one of the free Roblox items you can get. Players can get a cute accessory called the Cinnamoroll Backpack for free! This backpack has been available since April 25, 2022, but can only be obtained after completing a quest.
Players must launch My Hello Kitty Cafe (restaurant based game) on Roblox to get this exclusive backpack. They had to serve 1000 in-game customers to get this backpack; it can take a while, but it's worth the wait.
Read also: Top 5 Bloodlines in Roblox Shindo Life 2022
Void Sheep Shoulder Pet
The Void Sheep Shoulder Pet is an exclusive shoulder accessory that has been available in the Avatar Shop since June 15, 2022.
This pet is exclusive to players with an Amazon Prime subscription. Players must follow the simple steps listed below to claim the Void Sheep Shoulder Pet:
Go to website Amazon Prime Gaming and enter. Be sure to subscribe to Amazon Prime. 
Look for the Void Sheep Shoulder pet in the search box or scroll down under "In-Game Content" to find the pet. 

After finding it, click on the purple "Claim" button, this will take you to the Roblox Prime Gaming page. Look for the "Unique Items" section. 

Empty Sheep Shoulder Pets should be easy to find. Click the blue "Claim now" button displayed in the box. 

Exclusive code will be generated. Copy the code and paste it on the Roblox code redemption page to get a pet.
Every month, Amazon Prime members have the opportunity to claim a member-exclusive Roblox avatar item free for a limited time.
During June, July, and August 2022, eligible users can unlock the Void Sheep Shoulder Pet. For quick details on how to claim your Amazon rewards, continue reading below.
Read also: 5 Best Roblox RPG Games 2022
Players are advised to act in haste to get this limited edition pet, as the Void Sheep Shoulder Pet will only be available until August 17, 2022. Which one will you get?