You can defeat this annoying hero in several ways. One of them uses the strongest Popol Kupa counter item in Mobile Legends 2022 next.
Popol Kupa is one of the Marksman Mobile Legends heroes with considerable damage at the beginning and end of the game. This hero has the highest skill level (annoying) This can give a buff cup, the buff effect can make the cup bigger and stronger in seconds.
Not only that, this hero also has a Crowd Control skill which slightly disturbs the opposing team and affects the direction of the match.
Well, in this MLBB article, we want to tell you some of the best things you can do against him in Mobile Legends 2022 by using the Popol Kupa counter item. Want to know what a Popol Kupa counter item is? Come on, take a look at the following article reviews.
Item Counter Popol Kupa MLBB
To be able to play as MM, you must be able to position yourself well so that you can become a source of damage to the team. This was very important because MMs needed quite a lot of things to increase their stats.
Popol and Kupa are heroes who need it. By having enough items, the hero can lift the team well and it will be difficult to beat him.
It wasn't just his strong stats, but also his skills. When you attack an enemy, Popol helps by attacking the enemy you attack. When you lose Pile or run out of blood, you can summon it again using the Popol skill.
This hero has very high damage when attacking enemies and is very dependent on items. Because Kupa will apply all stats and skill effects to the things you use. As a result, Kupa can be very strong to attack.
Dominance Ice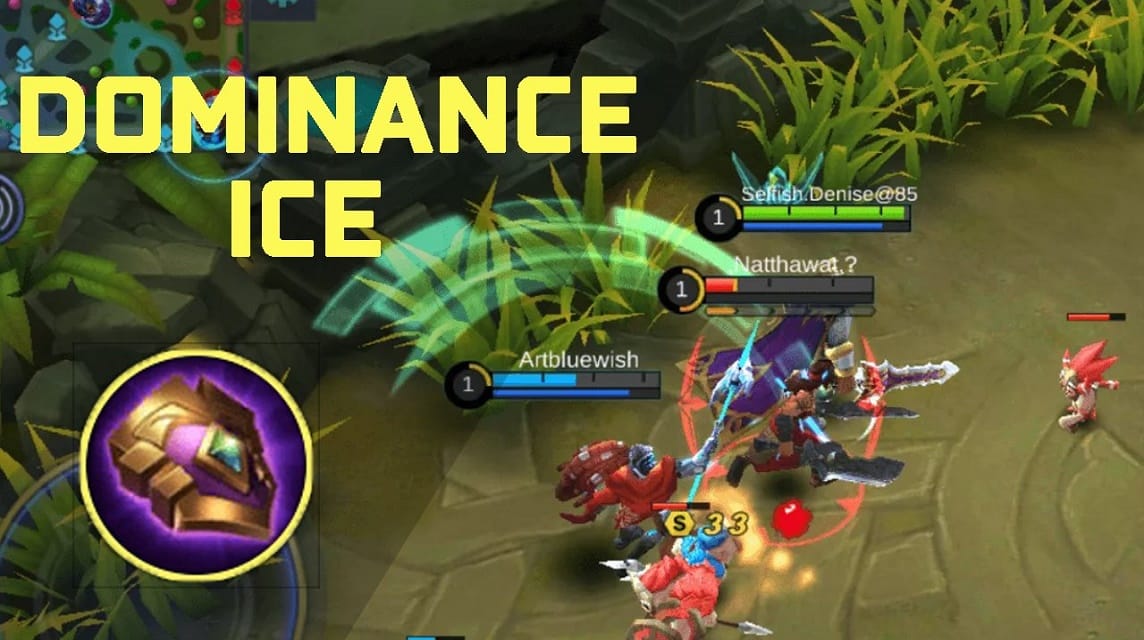 Popol Kupa's first counter item is Dominance Ice. This thing has a unique passive called Arctic Cold. The passive effect of this item can reduce the HP Rain and Shield Popol & Cup effects by 50 percent and the hero's attack speed by 30 percent.
Not only that, Dominance Ice has another attribute, namely a 10p percent Cooldown reduction. The Dominance Ice item can also provide an additional 500 mana and 70 physical defense, increasing movement speed by 5 percent.
Blade Armor
Popol Kupa's second counter item is Blade Armor. This item is able to reduce damage due to its enormous attack because Blade Armor can provide additional physical defense in the 90s, this item also has a unique passive called Bladed Armor.
The passive effect of this item is activated when you are attacked by basic attacks, dealing 25 percent of its damage and weakening it by 15 percent in 1 second.
Armor suitable for fighter or tank heroes. This item will give you more physical defense which is enough to withstand Popol and Kupa attacks. That, you can withstand attacks.
Not only this item is one of Popol Kupa's Counter Items in Mobile Legends (ML), this item can also recover enemy basic attack damage. So, Popol and Kupa, if they attack you, you will get hurt too.
Brute Force Breastplate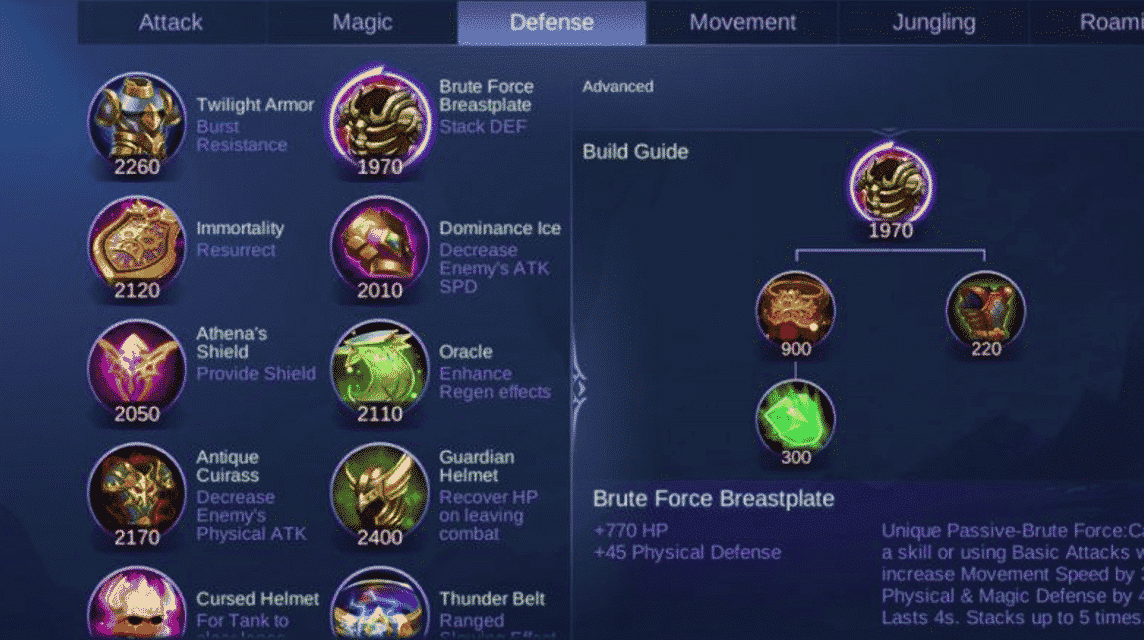 The third Popol Kupa counter item is Brute Force Breastplate. This item has good stats to withstand the damage from its attacks. Brute Force Breastplate will provide additional physical defense 45 and HP 770.
Not only that, this item also has a unique passive (Brute Force) that activates when you use basic skills or attacks, increases movement speed by 2 percent, gives more physical and magic in 4 and can be stacked 5 times.
Wind of Nature
Popol Kupa's next counter item is Wind of Nature. This thing has a unique passive called Whin Chant. The passive effect of this substance can be immune to all counter physical damage within 2 seconds. So this item can withstand all deadly basic attacks.
Not only that, Wind of Nature can also provide additional physical Lifesteal of 10 percent and physical attack of 30 and can increase attack speed by 20 percent of the hero you use. 
This item is the most important Popol Kupa Counter item in Mobile Legends (ML) that you will use. This item is perfect for hero shooters and heroes out of reach. You gain Atk speed and physical damage.
What makes Wind of Nature the most appropriate is that this object has the ability to resist physical damage. This means that a few hours after using the skill, you will not be exposed to physical damage from the enemy. 
Read also: Popol and Kupa Gameplay Tips in Mobile Legends 2022
Antique Cuirass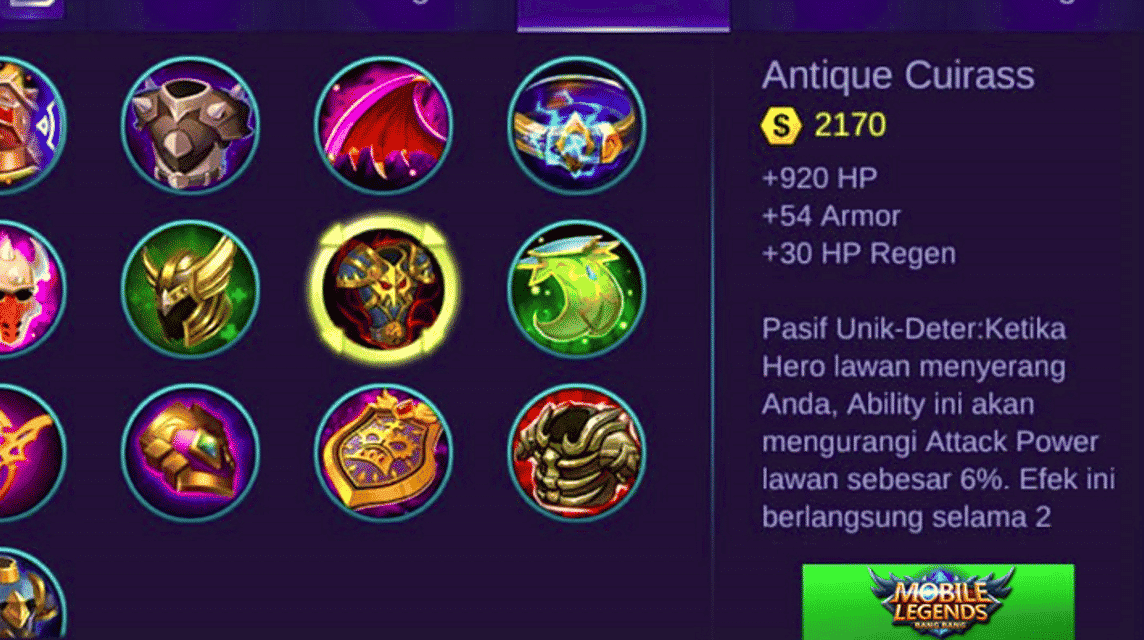 The Popol Kupa counter item that you must use is Antique Cuirass. This best defense item can withstand great damage from its attacks, because Antique Cuirass can provide extra physical defense of 54 and HP 920, as well as additional rain of up to 4 HP for heroes.
Not only that, Antique Cuirass also has a unique passive (Deter) which is active when the hero is hit by the skill, reducing physical attack by 8 percent in 2 seconds and folding 3 times.
This item is also suitable for Fighter of Tank heroes, because it has relatively high physical defense and HP. Therefore, this item may be more suitable for high-defense heroes to withstand enemy attacks.
This thing also has a unique skill. Every time an enemy attacks you, your physical attack and magic power will decrease. Damage to Ash and Kupa by using this substance will decrease.
Read also: Item Build Popol and Kupa Hurt in MLBB 2022
So, those are some of the strongest Popol Kupa counter items in Mobile Legends 2022. This can be useful! Yes, if you want to top up Diamond to Legends, you can top up Diamond only at VCGamers.