Since the release of one of the most content patches on Mobile Legends: Bang Bang in June 2021 as part of the Project NEXT game, many of the new Mobile Legends skills and items introduced during the patch have been in the spotlight for many players.
Changes have been made to equipment, as well as some new equipment introduced into the game. There are minor changes to some equipment, and major changes to others, but overall, some adjustments to the build and playstyle are needed to ensure that players continue to perform at optimal levels on the battlefield.
In this exclusive editorial article, we'll take a look at how the new Mobile Legends item affects the most effective tactics (meta) available in Mobile Legends: Bang Bang, as well as everything you need to know about all the new changes Moonton is introducing.
Get a Free ROG Laptop and other attractive prizes just by joining Discord Quest #GamingYourWay at VCGamers. Join Now Here!
Mobile Legends New Items
Jungling Items and Moves Combined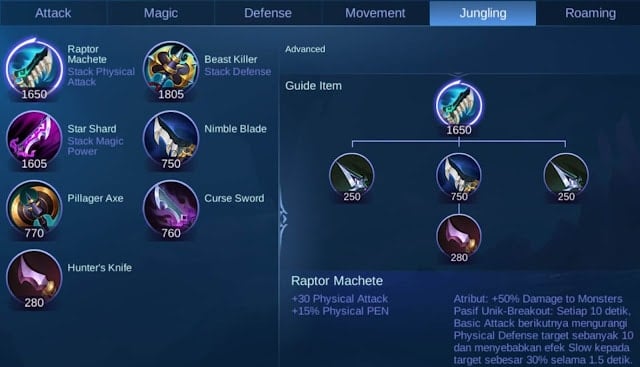 First, the new combination of Movement items with Roam and Jungling items is a relatively new concept for Mobile Legends: Bang Bang players. This change establishes a new type of equipment in the game that is sure to significantly affect the current meta.
New Roaming Footwear Skill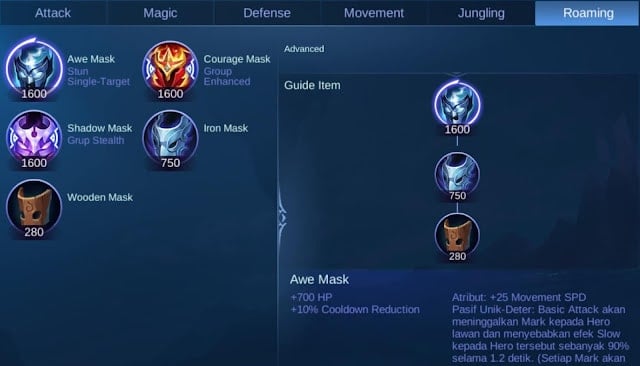 In addition, this new patch has also brought several new Roaming Footwear skills for Mobile Legends: Bang Bang, namely Conceal, Push, Favor, and Dire Hit. This skill will definitely influence the decisions Roamer heroes make when they first buy their Roaming Boots when entering the battlefield.
New Jungling Footwear Skill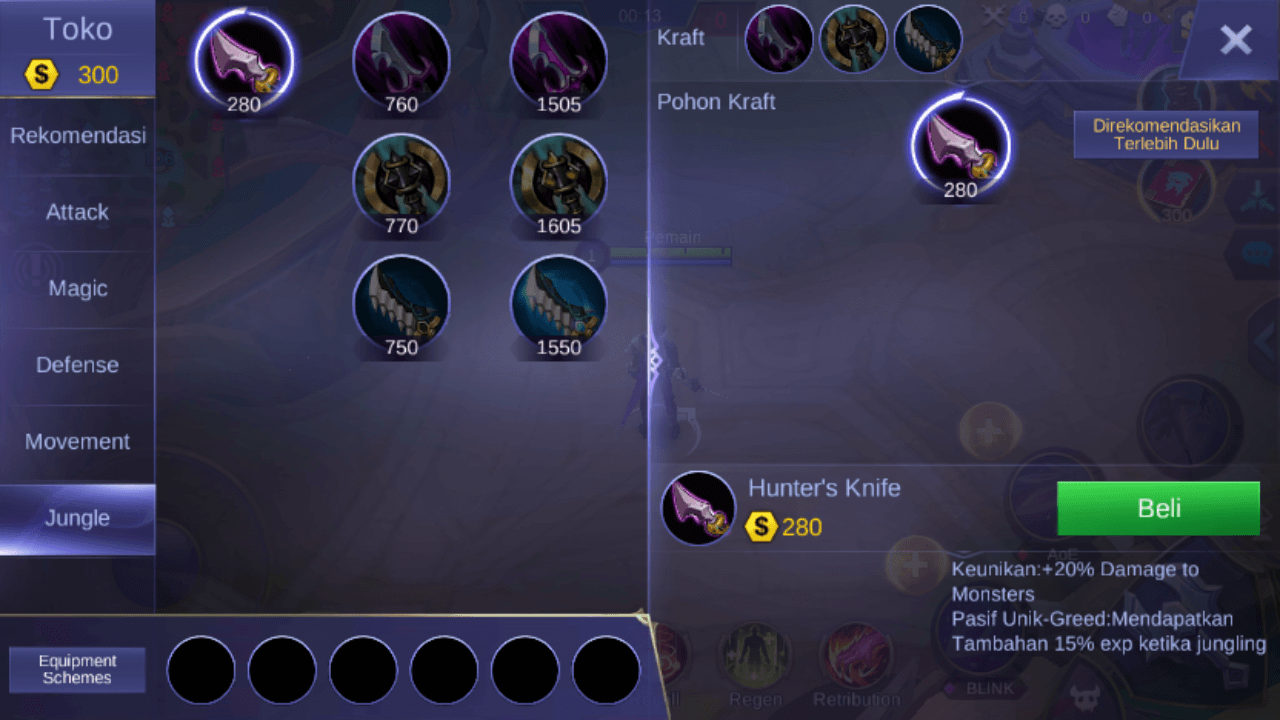 As for the new Jungling Footwear skill, it is quite similar to the abilities given by Raptor Machete, Star Shard, and Beast Killer in the previous patch.
The best part about this new Mobile Legends item is that Jungler heroes now have the luxury of choosing which skills they want to use in each game.
While there is no additional stat bonus with every Jungle stack increase, unlocking new skills just by gaining 5 stacks through killing creeps or enemy heroes will not be a problem for Jungler heroes to finish quickly.
Anti-Regen Items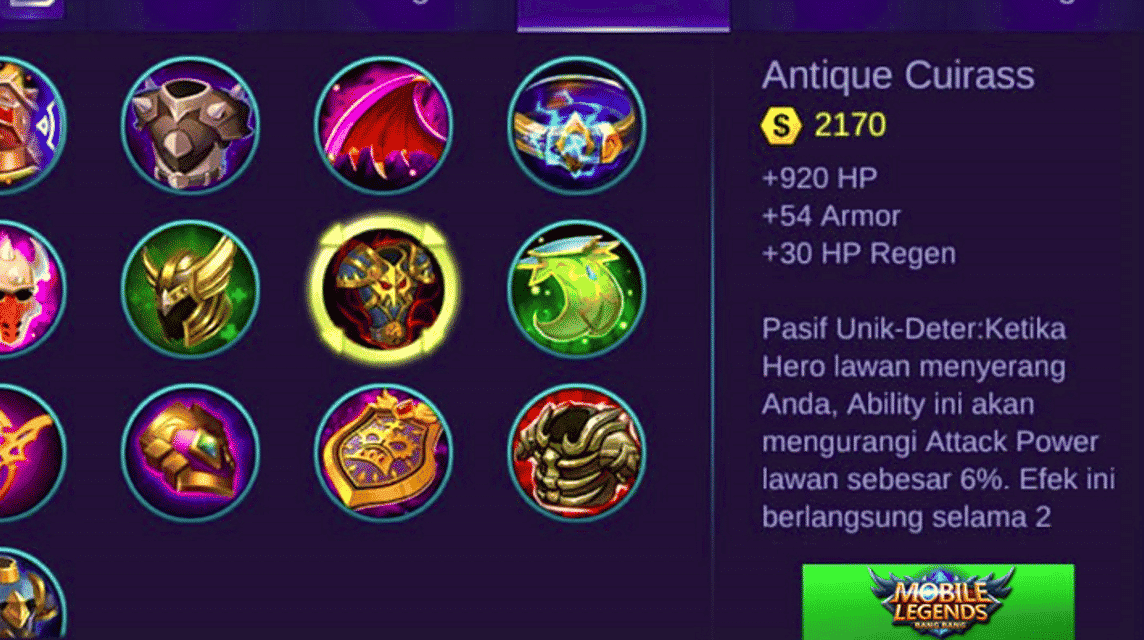 The next new Mobile Legends item is the Anti-Regen Item. Regen based heroes are really hard to deal with, especially in the late game when all of their items are crafted and they have a large amount of healing abilities.
Scroll to continue reading
Scroll to continue reading
Scroll to continue reading
Scroll to continue reading
A good way for players to overcome it in battle is to buy anti-regen equipment such as Necklace of Durance, Sea Halberd, and now Dominance Ice.
Read also: This is the Mobile Legends Item that has been deleted by Moonton!
Physical Items and Magic Penetration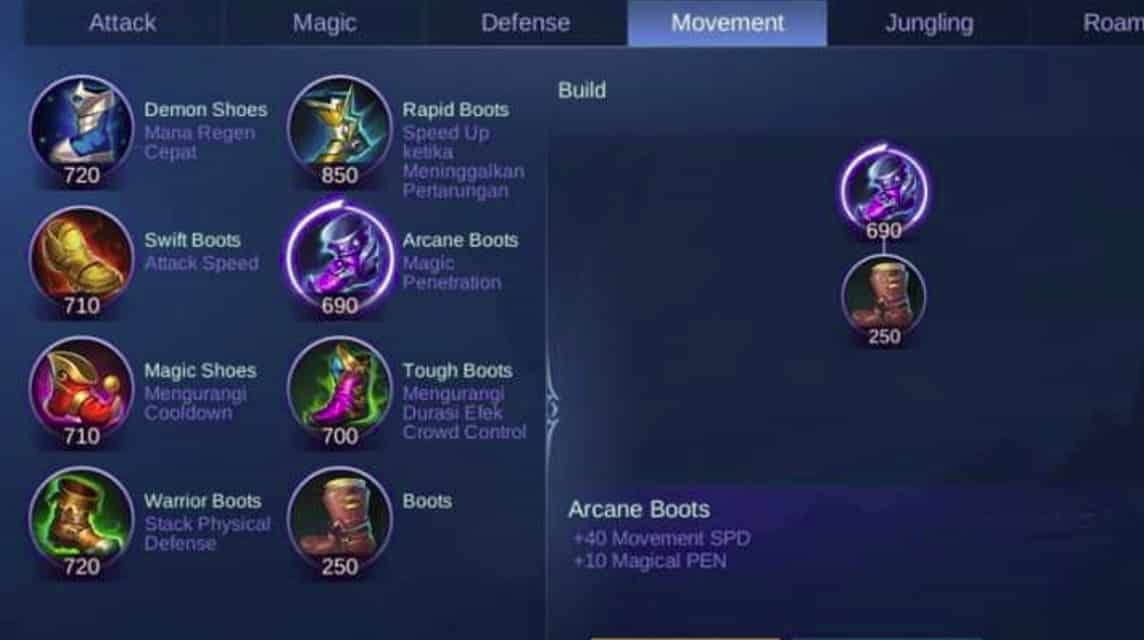 With a new way of calculating Penetration in Mobile Legends: Bang Bang, items that provide additional Penetration such as Arcane Boots, Genius Wand, Malefic Roar, and others should receive more attention and popularity in this Project NEXT patch and future seasons.
A hero's Defense Stat can now be lowered beyond zero and up to -60, so picking up Penetration enhancing items early on will benefit many heroes. Apart from that, new effects have also been added to this item which optimize its performance and better support the current meta.
To counter the new Penetration blast, Radiant Armor has also been made available as one of the newest Defense items, which grants an increase in Magic Damage Reduction of 3-10 after taking Magic Damage (scales with level), lasts for 3 seconds and caps at 6.
This stack will likely take DPS Witches like Chang'e, Yve, or Harley out of fashion and instead, popularize Burst Witches like Eudora and Aurora.
With the introduction of all the new items in Mobile Legends: Bang Bang, many new gamers both experienced veterans and new players may feel overwhelmed.
We hope this exclusive editorial article will help you understand the new Mobile Legends item better and how it affects the current Mobile Legends meta.
Read also: Listen! Counter Khaleed With These 10 Heroes And 4 Items!
That's it for today's editorial about the current meta items in Mobile Legends. Do you agree that the new Mobile Legends item affects the current meta? Let us know in the comments section below!