William GZ is a Youtuber and pro player Free Fire which is most often discussed by ff players. Who exactly is this person? It turns out that there are some interesting facts that make it always trending on Youtube. 
William GZ is a man from Bengkulu who lives in South Tangerang. He is known as a Free Fire Youtuber who is really good at playing. 
Every time he uploads a video while playing a game, there are lots of ff children who really idolize him because of the skills he has. 
Unfortunately, not many people know about these interesting facts about Free Fire pro players William GZ. What interesting facts does he have? Please scroll down to find out. 
About William GZ
William GZ is a man from Bengkulu who currently lives in South Tangerang. He works as Youtubers who play in the game FREE FIRE.
One thing that makes this FF pro player unique is that the videos it makes are always changing and really fun to watch. 
The audience for the content he creates is also very important, so that his YouTube audience can reach millions in just a week. 
The man whose real name is William Hamada is one of those people who doesn't depend on his YouTube income. The income he gets also comes from selling game items on his Instagram and FB. 
If you want to make money from the FF game, you can follow the track record of this pro player. He can support his family with the money he gets from playing FF games.
In fact, many people think that William GZ started when he already had everything. You need to know that he started being a gamer on Youtube using only a potato cellphone. Meanwhile, the audience at that time was still very small.
However, with his enthusiasm and good skills, he is now one of the Free Fire Youtubers who has a large number of viewers. Even several times often trending on Youtube.
Unique Facts about William GZ FF
If you are a Free Fire player, surely you are familiar with this pro player. He does have very good playing skills, so many FF kids idolize him.
Supposed to be Christian 
Many netizens think that William GZ adheres to Catholic beliefs, you know. You see, from the name itself it is difficult to guess that he is a Muslim who is clearly Muslim. 
Due to his name, many believe that he is a Catholic. However, he is a true Muslim. 
At the beginning of his career as a Youtuber, he only used a potato cellphone to play the Free Fire game. However, this did not dampen his enthusiasm to develop his channel further.
By using the name William GZ, he eventually became famous by that name. It's no wonder that many netizens consider him a Christian.
Bengkulu Indigenous People with Australian Blood 
Surely many people believe that this pro player is from Medan. This is because of the Sumatran accent that he often uses. In fact, William GZ is from Bengkulu, you know. So don't get me wrong. 
For William GZ supporters, many do not believe that this man lives in the South Tangerang area. Currently he does live there. Therefore, if you are in this area, you will be able to meet him.
Australian blood 
Most people don't know that William GZ is actually a mulatto from Australia. This Free Fire YouTuber is of mixed blood between Australia and Bengkulu. 
He is a mixture of blood from Australia and Bengkulu. Before becoming a Youtuber, he first made money by selling free toys on social media. And he is more often seen wearing a mask.
Also read: The Latest Collection of FF Redeem Codes for December 2022
How To Be A Pro Like William Hamada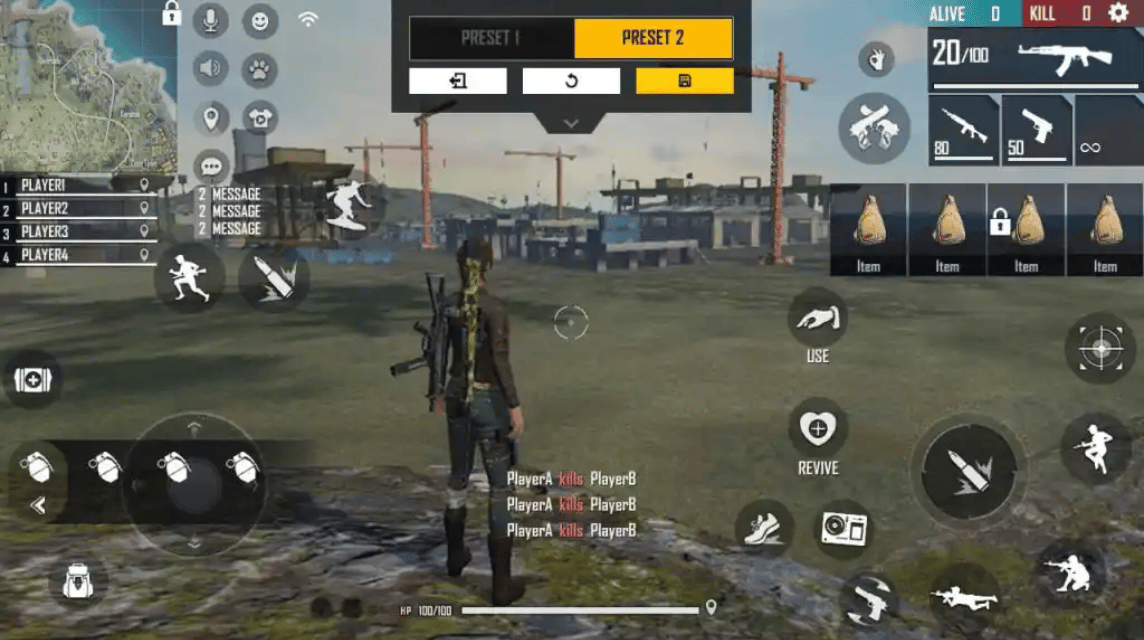 How to become a FF pro player like William Hamada is to be able to know the whereabouts of the enemy. This is often expressed when playing on Youtube.
Find out where the enemy area is and find a safe position. You can also find the right place to make a strong defense in Free Fire. 
This is what you really need to become a true FF pro player like William Hamada. It's clear the enemy will be confused to hide from you when you have the skill to find out the enemy's position.
Apart from that, William Hamada also revealed to train reflexes. The fast steps to become a pro are indeed training reflexes to move. If you have often participated in tournaments, you must already have this skill. 
When you watch William GZ, he manages to kill the enemy even though the enemy shoots him first. You can practice this skill by not panicking when dealing with enemies.
Also read: The Latest Free FF Diamond Spin Method
So, those were some interesting facts about William GZ who became a Free Fire pro player. Are you one of his fans?
Don't forget to top up diamond free fire only at VCGamers!