You can be like a pro player Mobile Legends as your level rises faster than other players. Well, on this page we will discuss how to increase the level of ML quickly.
How to increase ML level quickly? The problem is that every match you play, you lose to an enemy on the same level. Why is that, the enemy's level is higher? You must have often heard this question when playing Mobile Legends.
Did you know that playing Mobile Legends are a few tricks to quickly increase your ML level? In the game, the level factor can be decisive to achieve victory. Professional players always have their own way of getting to a fast level.
Get regular rewards for participating in events by playing regular Double EXP games. Upgrading a Mobile Legends account is very easy, you need to use several methods, which we explain below.
To get double exp is also very easy, just play the Mobile Legends game, you can get your own items, you can make boxes, request events and others. This method is certainly very useful for those of you who want to increase the level of Mobile Legend directly.
Well, for those who can't easily go to the next level, you can follow the ML level up method from VCGamers. You see, if you and your team have a higher level than your opponent, then the chance of winning is also greater because the damage will be even worse.
How to Raise ML Level
As previously explained, every professional player has their own way of getting ahead. Not only thinking about how to beat your opponent, you also need to think about strategy, position, and time when playing.
Use Hero Core
How to raise the first ML level is that you must first use the core of a hero, such as a warrior, shooter or killer. Because these three heroes are heroes who can easily get gold and levels during the early game with their fast attacks.
Don't ignore users who support your hero as a mage. You can also level up directly by creating a gank. As we said, there is now something like a design mode that is used to play the leaderboards.
What you need to know is which hero we choose to balance or balance your team. Sometimes you have the opportunity to decide in advance based on the role of the group role.
If you can't get a team first, you have to choose the right hero for the team. For example, you have to choose Mega or Tank because all team positions are selected. But not infrequently you will find players who choose the shooter, even though there are 2 MM in the team.
Use Retribution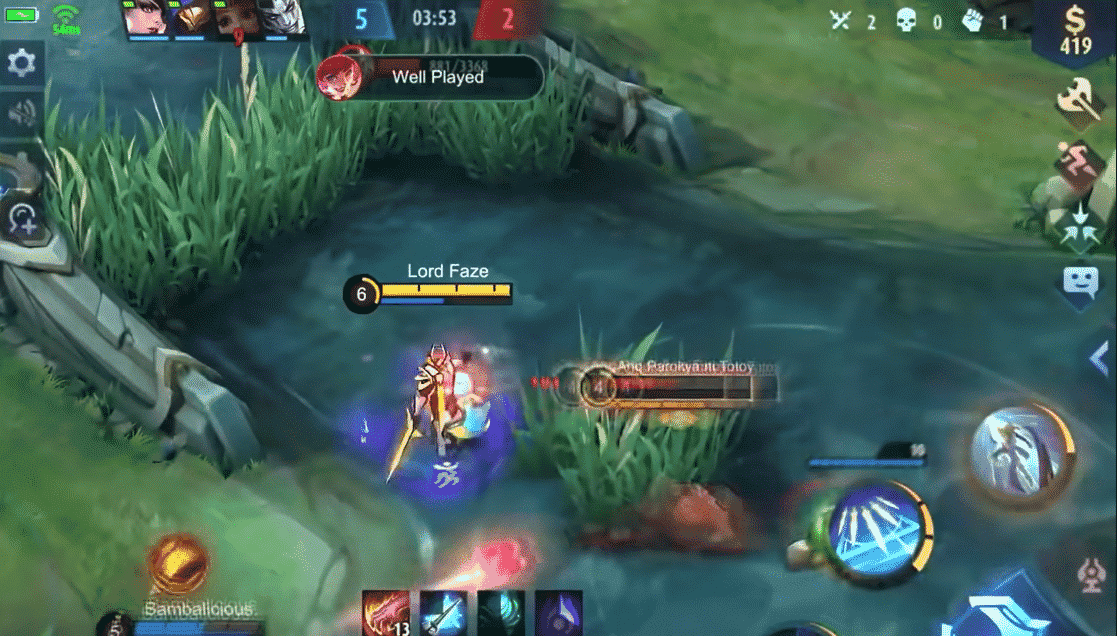 In addition, you can use the Gender Levy to speed up your management. This spell is often used by heroes who work in the jungle.
This spell is used to inflict damage on monsters in Lane of Dawn and speed up the farming process and also gain exp. But not all heroes can use this war slogan.
Use Jungle Items
For those who use core heroes, in addition to the Retribution spell, you also have to buy items from the jungle, namely Raptor Machete in the early game.
In addition to dealing more physical attacks and physical penetration, this item also deals 50 percent more damage to monsters. Raptor Machete can speed up your farming process by overcoming and returning to orbit, where you can kill minions and defend your tower.
If you're a solo player, I think it's very difficult if you want to level up your ML quickly. That is, focus on some basic heroes, such as Tank, Magic, Physical or Jungle. You should be able to target classes that have the appropriate symbols for that class.
Do you want an example? Like Eudora, mages had to focus on magic symbols. Conversely, if you choose Layla, as a result you have to focus on the Jungle of Physical emblem.
In addition to emblems, you must pay attention to spells as a basic need, because spells greatly affect your victory later. 
Don't Die Often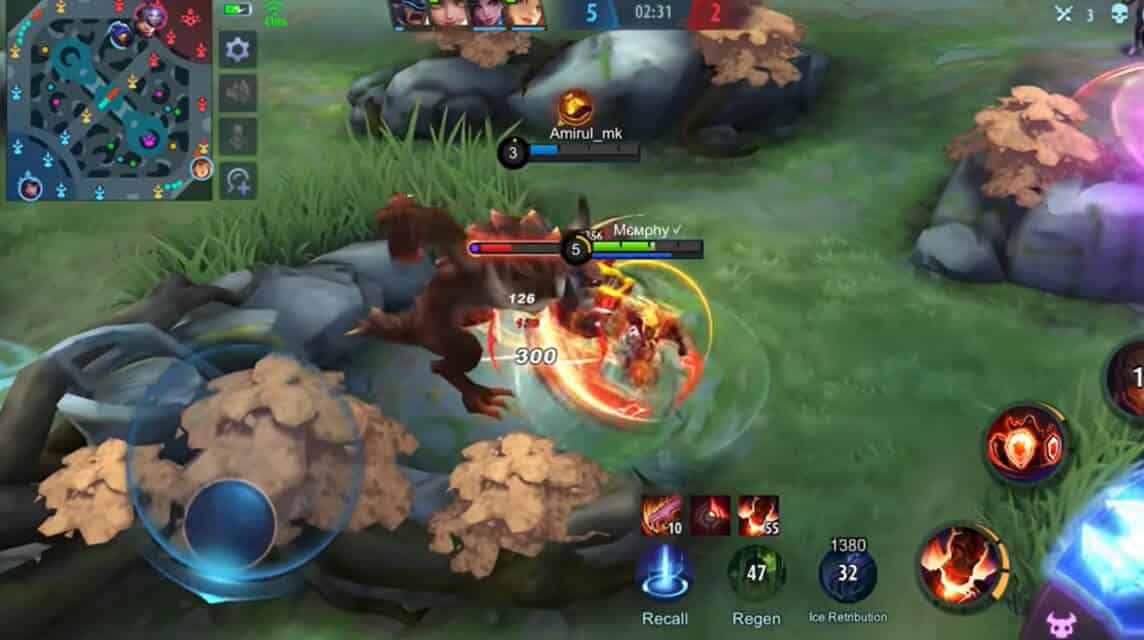 How to raise ML level is not often die. Even though Mobile Legends requires you to fight, you have to be careful when fighting, because dying will slow down your leveling process.
If you die and wait until you come back to life, your opponent will get free time to settle down and stop time to settle down.
So before you go to war, you have to think about it, will the war be won or lost? If you think the hero is not strong enough to fight, you should return to the farm so that your hero is strong and ready to fight.
One of the fastest ways to reach levels with the best mobile legends is to play mabar or play. Teamwork or collaboration is very important to win the game. There are cases where MM can easily clear all stages. 
However, this incident will not be repeated once you reach a higher level. You need to be able to work with and support all team members rather than being constantly bothered by unnecessary questions.
Help them only when they need help, whatever the problem. Apart from that, you also have to help clarify it. Otherwise can beat all towers alone.
Read also: 5 Painful ML Heroes With Deadly Gameplay, Enemies Escape!
Defeat All Minions in Lane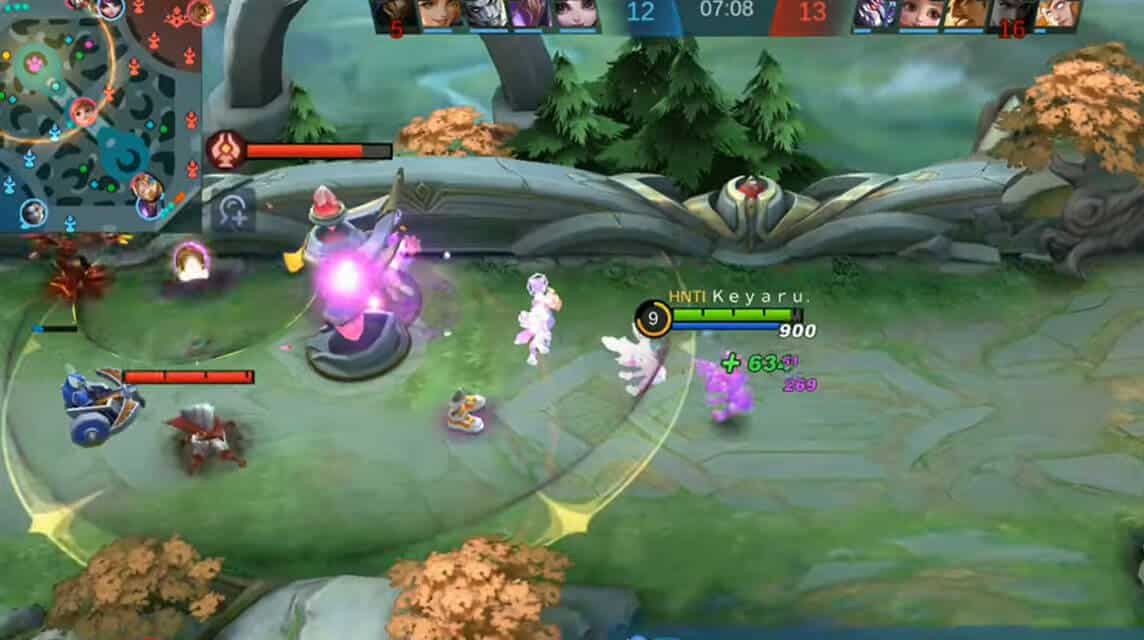 Don't be lazy in the game to kill the minions in the lane. Minions can provide good gold and experience during the early game. In addition, by killing all the minions on the track, you can also defend the tower and no longer force the opposing Hero to continue.
The main concentration when playing MOBA games like Mobile Legends is to destroy the work and strength of the opponent. This is what separates classy players and noob players. Most noob players think that Mobile Legends is only about killing enemies.
He will even retreat when the enemy is eliminated and finally defeated. Professional players are often late when it comes to kills. But they have a better chance of winning than bad players.
Read also: Swipers! These are the 5 Fastest Tower Thief ML Heroes
So acknowledge and use God, knowing when to attack and when to defend. Oh, that's another. Do not waste time with agriculture and forestry, because many enemies will die. Stay busy, busy and busy!