Playing games will definitely be more difficult if you have low FPS, especially games Dota 2. Therefore, this time, VCGamers will discuss how to increase Dota 2's FPS so that the game runs smoother.
For those of you who want to increase Dota 2's FPS to make it run smoother, let's see the method below!
Also Read: 5 Ways to Increase FPS in Valorant, Auto Smooth!
What is FPS (Frame Rate Per Second)?
Before starting, it's not good if you haven't explained about FPS. FPS or Frame Rate Per Second is a frame that appears every second.
Usually, safe and comfortable FPS is in the range of 60 FPS. However, many people are used to playing at 24, 30 to 50 FPS, even though it will feel more broken.
Please see illustration below: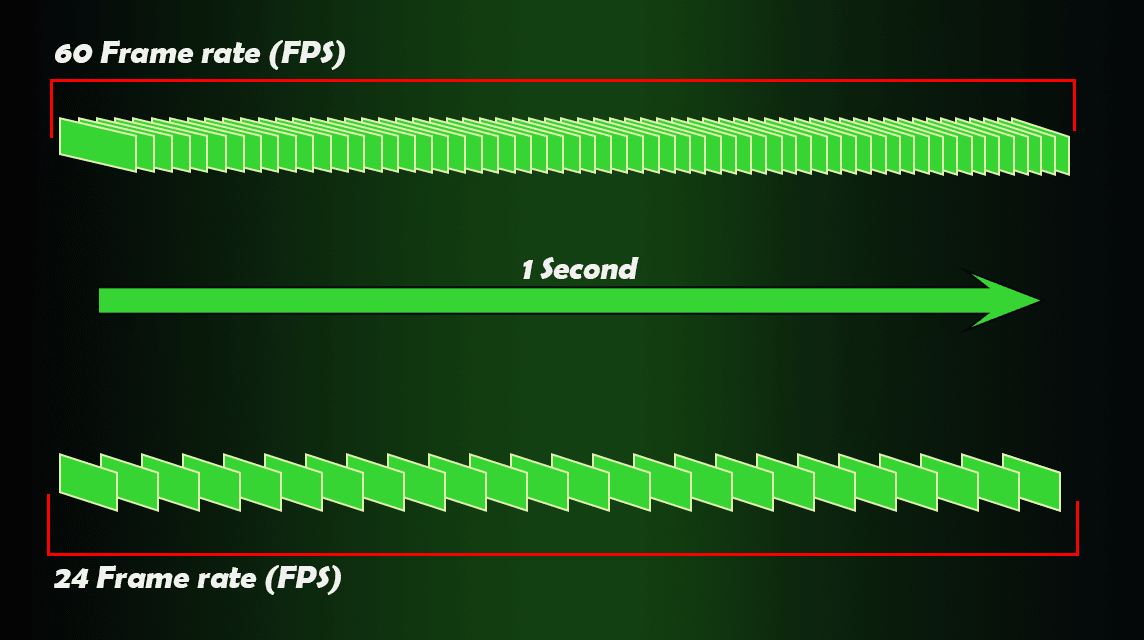 It looks like a lot of missed frames if you only have 24 FPS compared to 60 FPS. Some people also believe that the high FPS of players can help you play better.
All right, without further ado, here's how you can make your FPS even higher when playing Dota 2!
Also Read: The Most Sick Dota 2 Sniper Build Recommendation, Free MMR!
How to View/Display FPS in Dota 2?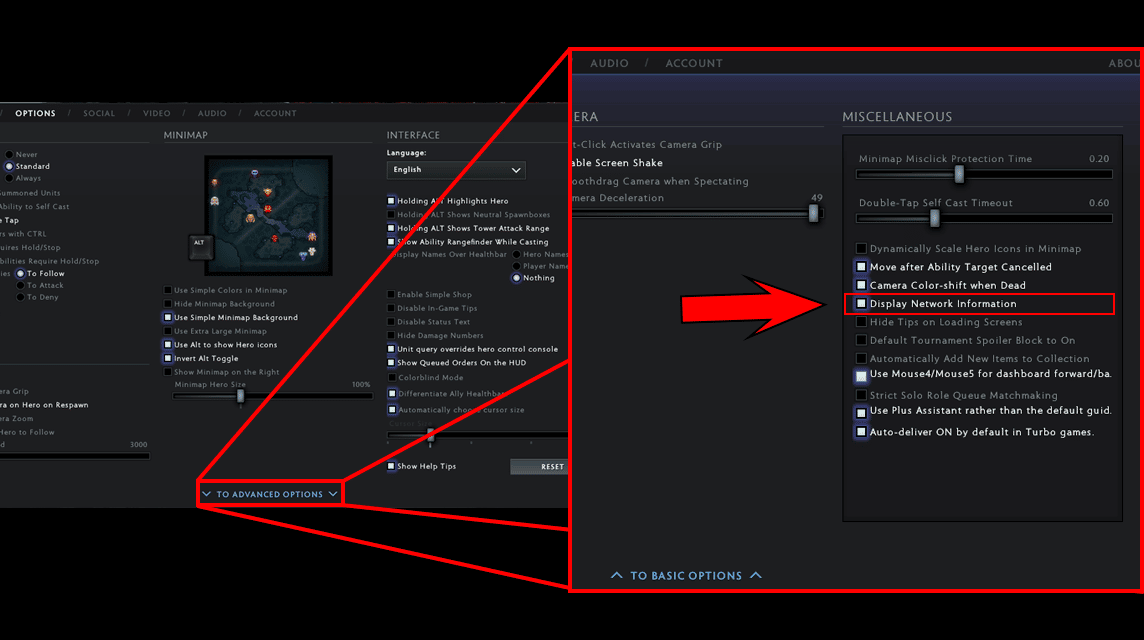 By default, Dota 2 does not display the amount of FPS that exists when you play. But, you can display it so you can see whether the FPS is dropping or because of packet loss.
Here are the steps to display FPS in Dota 2:
Open Dota 2 via Steam
Select the Settings menu in the upper left corner
Select the Options menu
Click "To Advance Options" at the very bottom
In the Miscellaneous menu, turn on "Display Network Information"
If the option was activated, you can see your FPS while playing on the right side of the screen.
After knowing it, now is the time for the writer to provide a way to increase FPS in Dota 2.
How to Increase FPS Dota 2
Settings Graphics Settings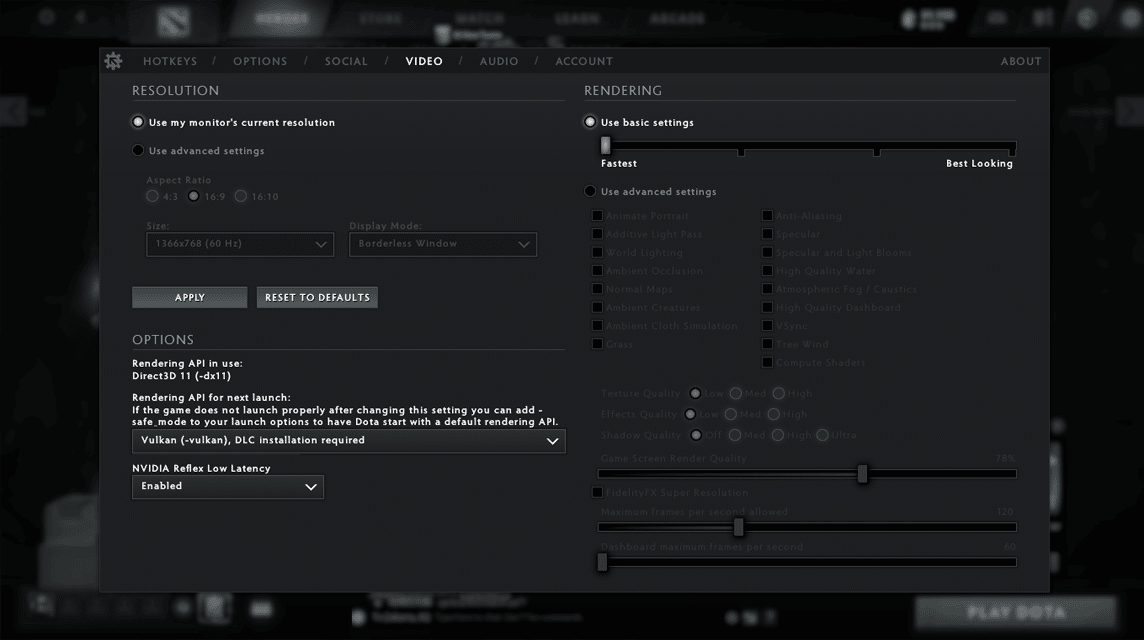 While still in the game Dota 2, so the author will discuss the settings in Dota 2 first.
Graphics Settings in the game greatly affect the FPS. The higher the graphics settings, the bigger the task for your computer or laptop hardware.
So if you get FPS low at high enough graphics settings, so the authors suggest to rearrange the graphics settings to be lower.
You can change the graphics settings to low. Here are the steps to easily increase Dota 2 FPS through graphics settings resolution settings:
Enter the Settings Menu again in Game Dota 2
Select the Videos menu
Check Use Advanced Settings next to Resolution (left)
Select Fullscreen
To further increase the FPS, select a smaller Screen Size
After setting the resolution, then you can adjust it through the existing rendering settings. Here's how:
Scroll to continue reading
Scroll to continue reading
Scroll to continue reading
Scroll to continue reading
Return to the Videos menu
Check Use Advanced Settings next to Rendering (right)
Disable all checked modes
Change the Texture Quality, Effects Quality, and Shadow Quality to Low
Aur Persen Game Screen Render Quality according to convenience
Or the easier way is to click on the basic settings section, then slide the point to the left (Fastest). That way, automatically, all Video settings in Dota 2 become Low.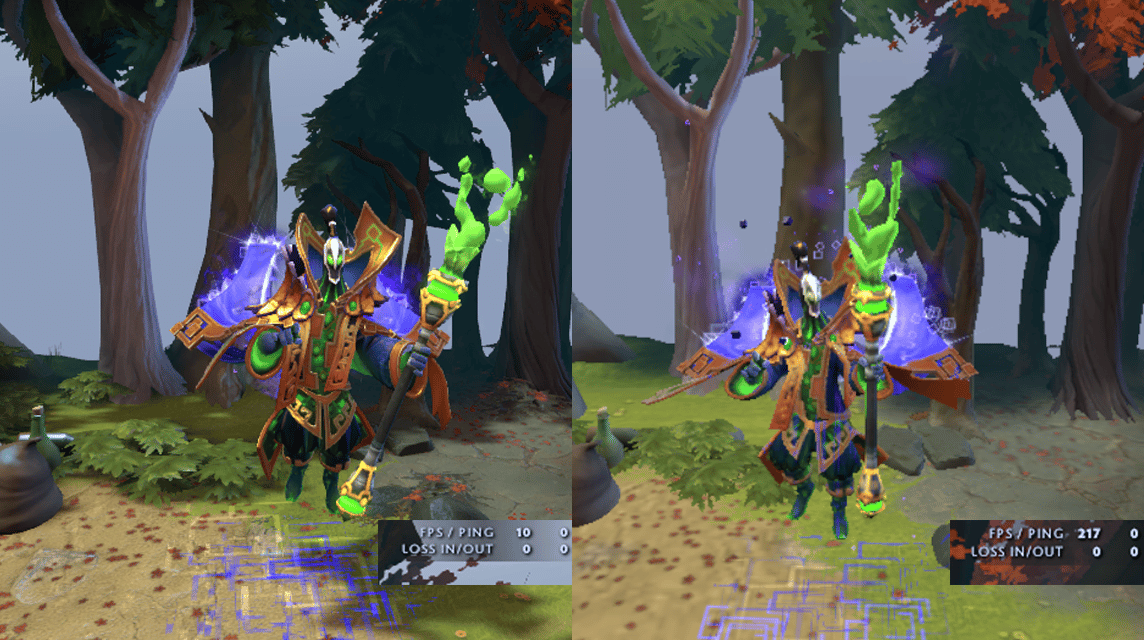 By following the steps above, the FPS in your Dota 2 game will definitely increase. This is because your PC or laptop hardware will work lighter than when using high graphics settings.
Like the example image above, the difference is very clear. The photo on the left looks very clear and detailed, but if the FPS drops it can touch 10. The highest FPS I get is 80-100 FPS.
While the picture on the right lacks detail and seems rough, the FPS reaches 217 or even more! Meanwhile, when FPS is dropping, the smallest FPS that I feel only reaches 40-50 FPS.
Apart from graphics settings, you can also change launch options via Steam.
Also Read: Best Dota 2 Hero for Each Role in Patch 7.32c
Launch Options Steam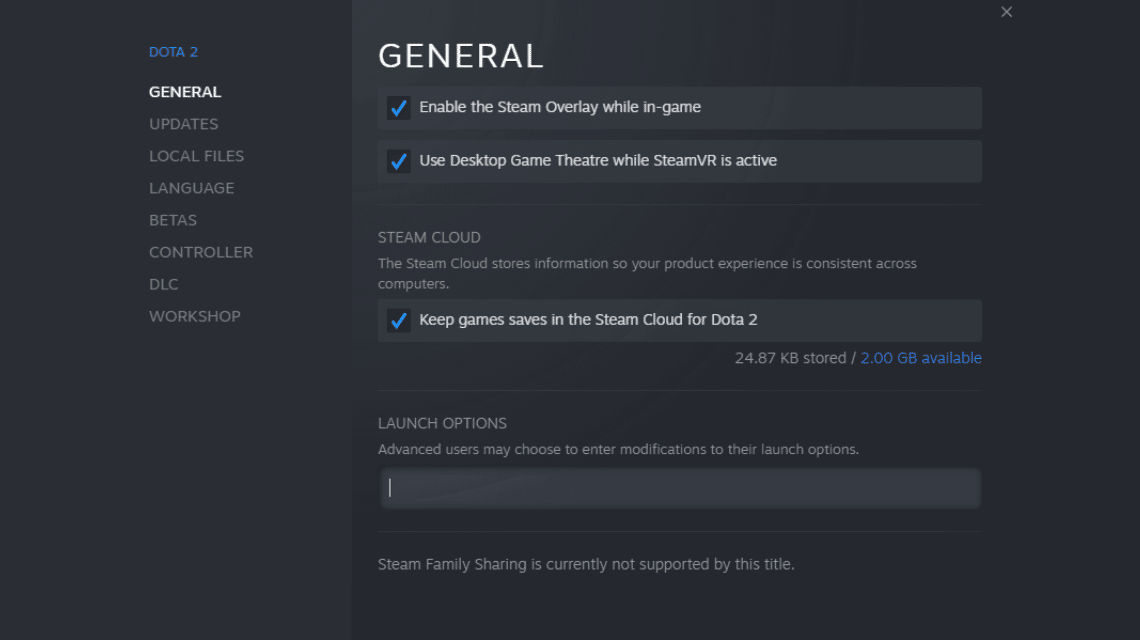 You can change Dota 2's launch options via Steam to increase FPS. This setting is safe and can work properly. Following are the steps to changing Dota 2's launch options:
Enter the Steam Library menu
Right click Dota 2 and select Properties
In the General menu, there is the Launch Options input menu
Copy and Paste the following code: -high -dx9 -novid -32bit -noaafonts -noforcemspd -nod3d9ex -noforcemaccel -console -useforcedmparms
You can change the launch options to disable Dota 2 features which can make your laptop or PC lag. So, it's possible that your hardware can be helped by these launch options.
Also Read: Next Fest Steam: October 2022, Don't Miss It!
Close Programs Running in the Background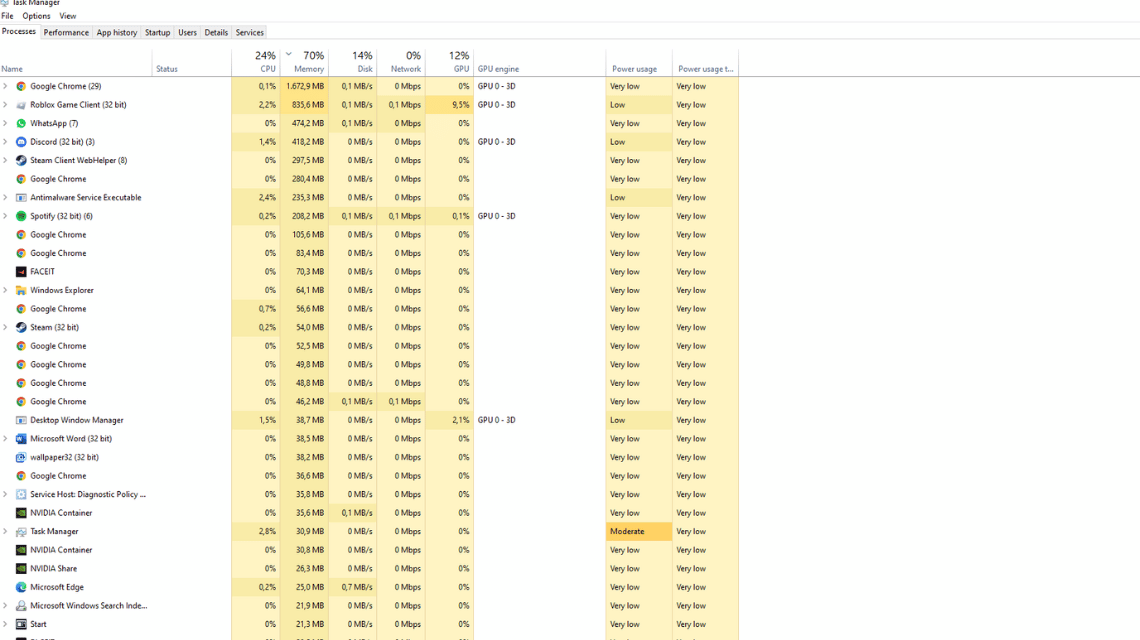 Other programs that run simultaneously while playing Dota 2 will fill memory RAM. If the RAM memory is full, then playing Dota 2 will feel more broken and low FPS.
Therefore, you must close other programs when playing Dota 2 if the program eats up a lot of RAM.
One program that eats up a lot of RAM is Google Chrome. You need enough RAM if you want to play Dota 2 and open Google Chrome at the same time.
If you only play Dota 2, then your PC or laptop will be lighter and the FPS in the game will also increase.
Talking about RAM, you must also have qualified hardware to play Dota 2. If you have done the three methods above and are still experiencing lag, you must see the minimum requirements for playing Dota 2 below!
Adjust Hardware to Increase FPS Dota 2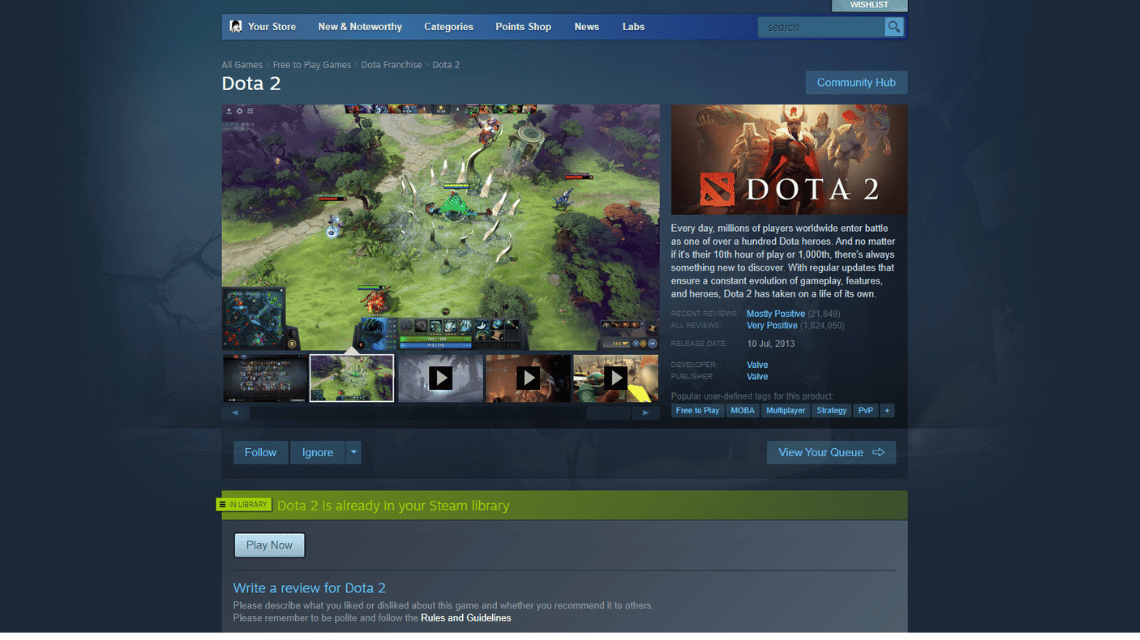 According to the official page Dota 2 on Steam, here are the minimum requirements for PC or laptop hardware when playing Dota 2:
OS: Windows 7 or later
Processor: Intel Dual Core or AMD at 2.8 GHz
Memory: 4GB of RAM
GPU: ATI/AMD Radeon HD2600/3600, NVIDIA GeForce 8600/9600GT
DirectX: Version 9.0c
Storage / Storage: 15 GB
If you have a PC or laptop with lower specifications than the specifications above, then you will definitely have trouble playing Dota 2 because of the low FPS.
Thus the discussion on how to increase Dota 2's FPS. For the purposes of top up Steam Wallet and buying Dota 2 skins, please visit VC Markets by VCGamers!