For Vicigers friends who want to get Mr. skin pet. Waggor and Magic Cube for free. Please watch this page to the end, OK? Here, we will find out how to get Mr. skin. Waggor and Magic Cube are free at New Age event Free FireFree f
Although skins don't affect gameplay in Free Fire, they do improve the appearance of the items they apply to. Many players have the desire to collect as many skins as they can, but the most exclusive ones require spending diamonds.
Those of you who are unable to spend in-game currency will need to find alternative methods, such as events, to get free gifts. In one to come, you have the opportunity to get unique pet skins for Mr Waggor and the Magic Cube for free.
Get a Free ROG Laptop and other attractive prizes just by joining Discord Quest #GamingYourWay at VCGamers. Join Now Here!
How to Get Mr. Pet Skin Free Waggor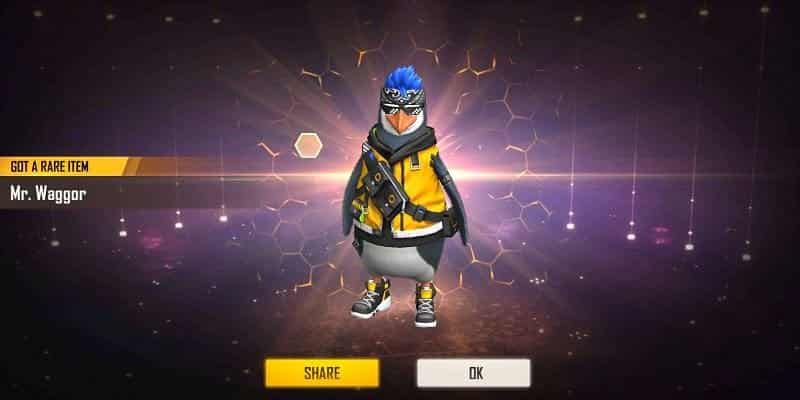 The New Age has added many unique events to Free Fire, and recently, Garena has added a preview of its upcoming one, "Game with Friends", which will be available to players on January 1, 2022.
You can get "Pet Skin: Waggor On Ice" belonging to Mr. Waggor and only need to complete the tasks required to play one match with your friends.
Because this event is not too difficult to achieve, you should try not to miss the opportunity to get Mr. pet skin. Free waggors.
You can follow the steps mentioned below to claim the skin after the event starts on Free Fire:
Once Free Fire is open, you can tap on the "Calendar" icon on the right side of the lobby screen.
You will open the "Events" section. You must then enter "New Age" and find the "Game With Friend" event.
You will find a "Claim" button next to the prize, and you can tap it to get Mr. pet skin. waggor.
Apart from that, you can get several other items from New Age events, such as legendary emotes and more.
How to get Free Magic Cube in New Age Event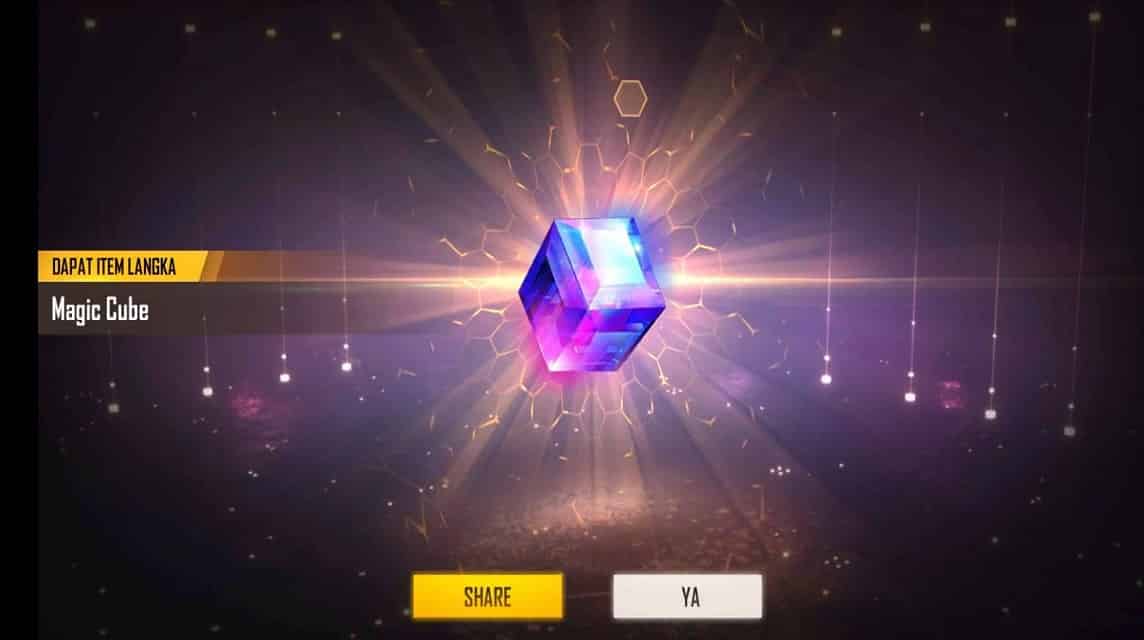 The Magic Cube is a highly coveted item in Free Fire because it allows you to get one of the clothes of your choice for free from the redemption section of the store.
Scroll to continue reading
Scroll to continue reading
Scroll to continue reading
Scroll to continue reading
Many gamers are looking for ways to get it for free. Fortunately, Garena has presented a new event that generally offers the Magic Cube for free. In the New Age Free Fire event, these fragments are up for grabs.
You can get the Magic Cube for free on January 1, 2022, as a drop after the match. Although Garena has revealed that you can get up to 100 fragments, the exact number per match has not been revealed for sure.
Furthermore, you can exchange 100x Cube Fragments to get one free Magic Cube.
Read also: 5 Free Fire Magic Cube Bundles You Should Get in December 2021
Steps to exchange Cube Fragment with Magic Cube on Free Fire:
'Magic Cube Fragment Drop' is an event that grabs the attention of gamers. Recently, Garena has revealed the number of fragments you can get for free. Just follow the steps below.
Access the 'Store' in Free Fire by clicking on the options on the left side of the screen.
Select the 'Redeem' tab and then, select the 'Cube Fragment' section.
Select the Magic Cube and click the swap button. A box will appear asking to confirm your selection.
After completing the process, the Magic Cube will be credited to your account. You can use it at any time to get one of the Magic Cube bundles.
Currently, the following outfits are available to exchange:
Star Gazer
Mr Nutcracker
Verdict Ironface
Judgment Ironface
Avenge Full-Leather
Revenge Full-Leather
Beast-Arm Clone
Beast-Arm Mutant
Yokai Soulseeker
Oni Soulseeker
The Era of Gold
The Age of Gold
Read also: New Campaign Age Free Fire Will Release Snowstorm On December 17, 2021
Chance to receive the Magic Cube and Mr. pet skin. Waggor free is one that players should take advantage of, at all costs. In this case, Cube Fragments will be available as an aftermatch drop. That way, you can quickly play the games you need to get them.