There are some easy ways and tips to counter Skyler FF characters easily. He is indeed known as one of the OP characters in battle. Then, you should be able to defeat him this way.
The Skyler FF character is a character that is the result of a collaboration between Garena Free Fire with a famous Vietnamese singer named Sơn Tùng M-TP.
Skyler has an active skill ability (Riptide Rhythm), which is able to emit sound waves forward and damage five enemy gloo walls within 100 meters at the highest level.
Not only that, the active effect of Skyler FF's character skills can also restore HP every time he uses the gloo wall and has a cooldown that isn't too long. No wonder many players have a hard time defeating him in battle.
Well, on this occasion we want to tell you some tips on how to easily fight Skyler FF characters. Want to know what are the tips to fight it? Just take a look at the following article reviews.
Skyler FF Character Counter Tricks
Always Use Gloo Wall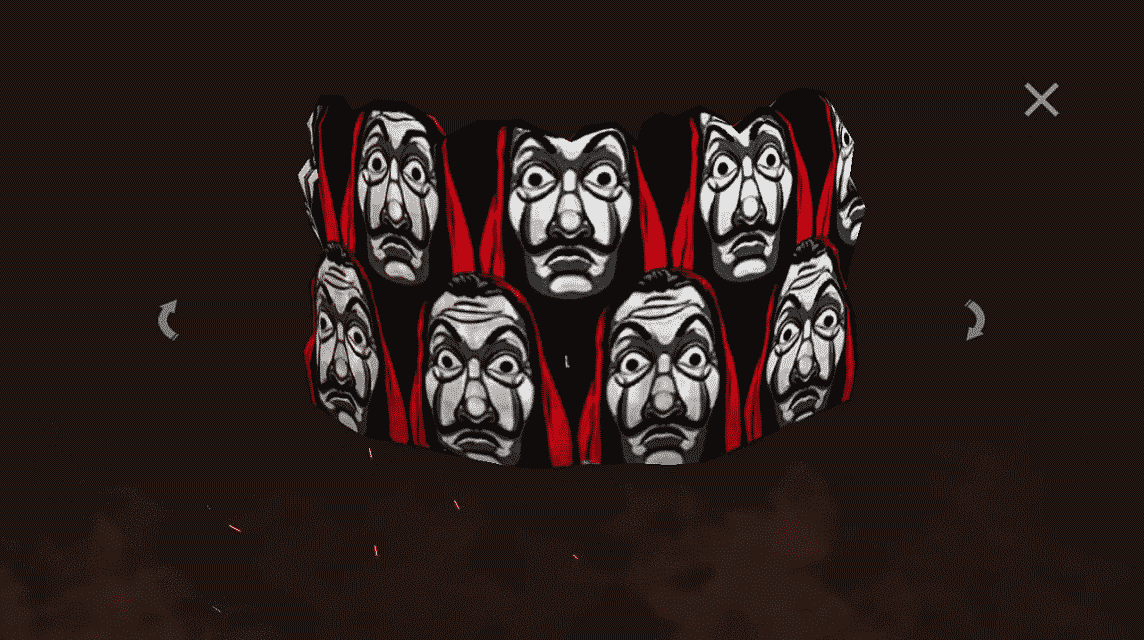 The first tip on how to deal with Skyler FF characters is to install enough Gloo Wall. You can install one Gloo Wall first to seduce the enemy to open their active skill set.
If the enemy is asked to use their active abilities to destroy the Gloo Wall, you can install multiple Gloo Walls at once without having to worry about being destroyed by the enemy. 
This Skyler character has the ability to destroy the Gloo Wall, and it doesn't take long to destroy the Gloo Wall. Enter the defense immediately, because Gloo Wall is easy to destroy.
So if you are fighting this character, make sure to install only 1 or 2 Gloo Walls. Since this will attract players to use it, use its power to destroy Gloo Wall. After the Skiller's active skill comes out, you can easily put up some gloo walls to fight it.
Don't Let Him Put Up a Shield or Gloo Wall
The next tip for dealing with this character is not to let the Skyler FF character use the Gloo Wall. In addition to the ability to destroy the gloo wall. This character can also regain a lot of HP every time he uses Gloo Wall. Of course, he would outlast the enemy's attacks.
But don't worry, you can push to defend the enemy, from throwing grenades to constant damage by the attack, so that later the enemy cannot install Gloo Wall and attack effects - health cannot be active. 
In addition to active skills, this new character has skills that also become passive. Where later those who use Gloo Wall using Skyler will get more treatment in general in one installation of Gloo Wall.
So to deal with this character's passive, don't forget to suppress Skyler's defenses. To confuse him with Gloo Wall or attacks, because healing 1 Gloo Wall is great.
Hiding Behind the Wall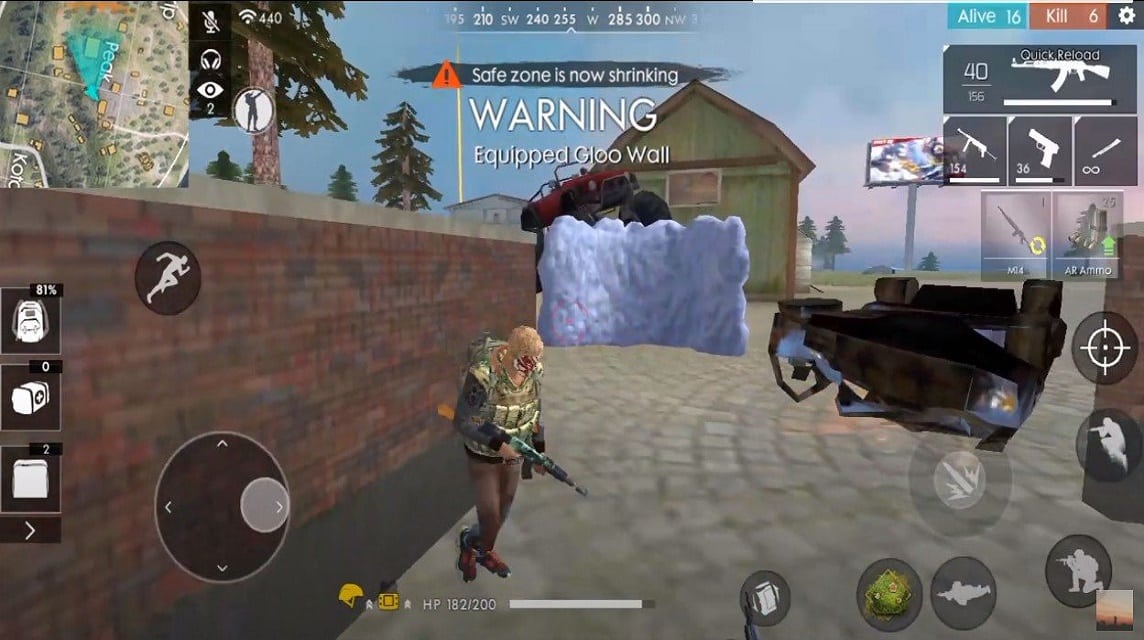 Another tip on how to deal with Skyler FF characters is to hide certain obstacles. Although Skyler can quickly destroy Gloo Walls, you can hide behind solid obstacles like boulders, trees, house walls, boxes, and other obstacles.
This is to prevent the enemy from using the Skyler FF character's active abilities to destroy the Gloo Wall. In addition to hiding behind obstacles, you also need to pay attention to the movement of enemies around you. 
You can also use sick weapons. This method applies to all players who want to end it or any character. Because using the most painful Free Fire weapon can do a lot of damage to the enemy. Enemies will be killed faster.
Read also: Dimitri Vs Wukong: Which is Better in Free Fire?
Fighting It From a Distance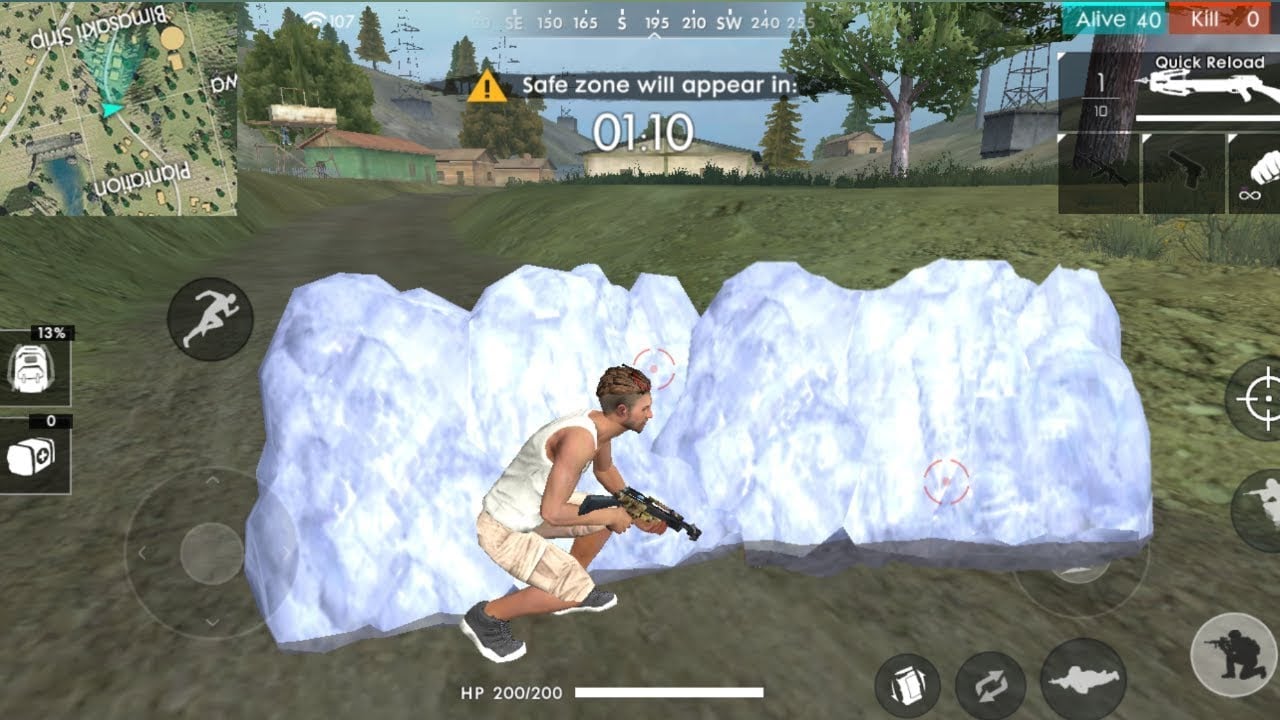 Another tip on how to deal with Skyler FF characters is to play away or remotely. Due to the effect of the sound waves, it can only destroy Gloo Wall within 100 meters. So you can use this weakness to attack enemies from a distance of more than 100 meters.
Of course, you'll need to use a high-end weapon, like the AWM, which can do a lot of damage at a distance. Weapons that are so high make it easier for you to fight them in matches.
As you know, its sound wave effect can destroy Gloo's walls at a distance of 100 meters, so you can use it from a distance safely.
This will prevent the Skyler character's active skills from being active. Therefore, it is recommended to use the best Free Fire weapons with a long range. So it can be easy to terminate it remotely.
Of course, to continue to suppress the enemy's defense, you have to use Free Fire Rush Opportunity, so that later he will find it difficult to move forward and attack the area.
In this way, we can't deny that Rush has become something we shouldn't ignore. Especially if you like counter Skyler, you have to control the enemy in the same way.
Read also: Skyler vs Leon FF vs D Bee: Which is Better For Beginners?
Above were some tips on how to counter Skyler FF characters. These tips are sure to come in handy.