There are a number of Steam products on VCGamers Marketplace. To buy it, you have to know how to buy a Steam Wallet at VCGamers.
There are many product choices for those of you who want to top up your balance SteamWallet. You can buy it directly from the VCGamers Marketplace website or via VCGamers app which can be downloaded on Playstore.
By having a Steam Wallet balance you can buy games and items on Steam. So, you can play your favorite games and get the items you want to have.
Also read: VCGamers v1.4.x Application Update, Shopping is Even More Set!
How to Buy a Steam Wallet at VCGamers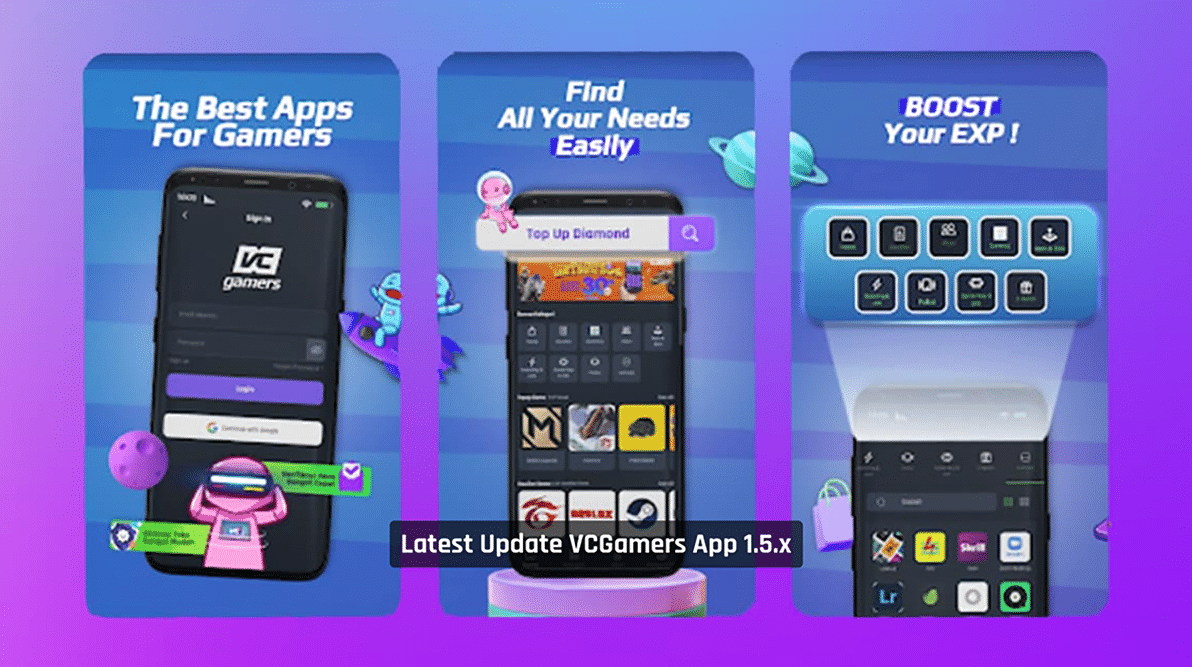 Steam is known to provide a variety of games and other things on one platform.
There are games or items that are also free. However, there are also a number of products that are sold at a certain price.
So, you need to spend some money to get an existing product.
Products offered through the Steam Store can be purchased using the balance in Steam Wallets.
Steam Wallet balance is the currency on the Steam platform which was released about 10 years ago, December 2012.
You can use your Steam Wallet balance to buy various things on the Steam platform.
Well, there are a number of shops on VCGamers Marketplace that sell Steam Wallet.
There are several ways to buy Steam Wallet at VCGamers:
Enter the website or application VCGamers
Create a VCGamers account with Click here
Type Steam Wallet in the search field. (You can also search for it by selecting the Category menu > clicking Voucher > selecting Steam or looking for the Steam menu in the VCGamers main page section)
Choose the product according to the amount you want to buy
Determine the quantity and choose to buy directly
Select Payment Method (DANA, QRIS, Neo Commerce, LinkAja, Shopee Pay, GoPay, BCA Virtual Account, BNI Virtual Account, Danamon Virtual Account, Mandiri Virtual Account, Permata Virtual Account, Maybank Virtual Account, BNI Virtual Account or Alfamart)
Make Payment
The seller will send the product to you
Also read: Check the VCGamers v1.5.x Application Update, There Are New Features!
Shop Faster Instant Features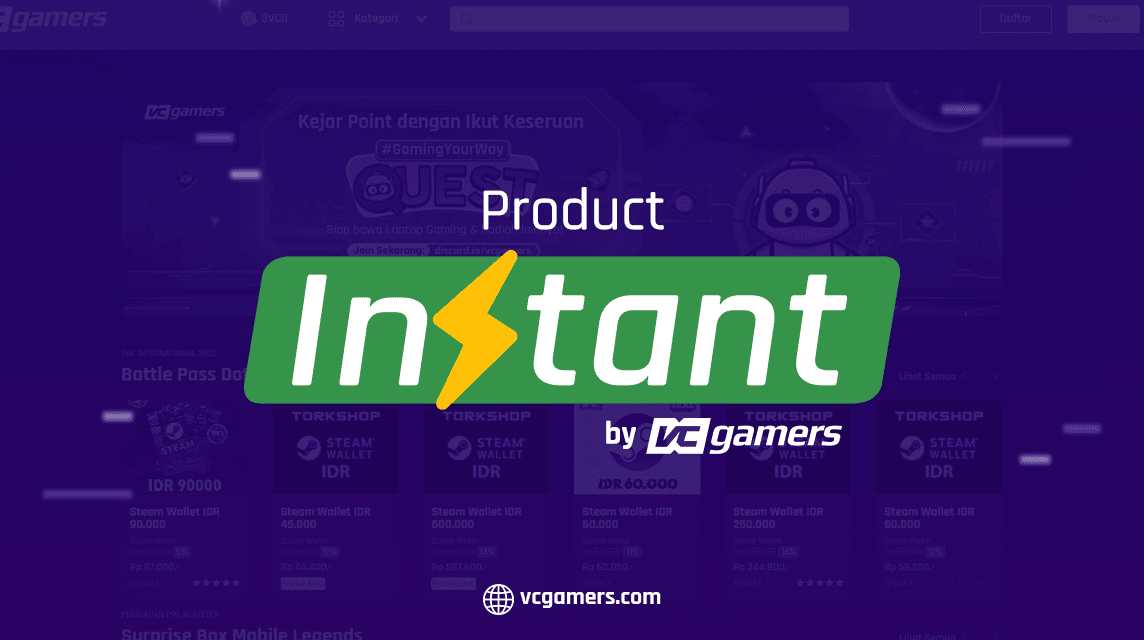 You can buy Steam Wallet faster on VCGamers Marketplace.
You can do this by shopping Steam Wallet at products that have labels Instant.
By shopping for products labeled instant, later you will immediately get a Steam Wallet voucher sent by the seller to your email.
Delivery will be made immediately when you have made a payment.
Later you will receive a voucher sent to the email that was registered to the email used to register your VCGamers account.
Also read: VCGamers Releases Quick Process Feature, Game Top Up Is Even Faster!
Fulfill your game needs by shopping at VCGamers Marketplace. There are many game products and digital products at competitive prices on the market.
Let's Top Up at VCGamers Marketplace!