Having shooting skills is the best thing in this game. The best weapons are also needed. There are 5 pro player weapons PUBG which you have to master in order to get an easier kill.
In PUBG Mobile, several weapons are distributed in various places on the map. Of course, these various types of weapons also have their own characteristics and mechanics. So choosing a weapon is a bit more difficult because you have to improve your gameplay and game conditions.
If you like playing barbarian, pick up two guns with an assault rifle, submachine gun, or shotgun in your backpack. If you want to play it safe, snipers can be the best way to kill enemies from a distance. 
In this PUBG article, we will provide a list of PUBG pro-player weapons that are most often used by PUBG Mobile players. What are the weapons for PUBG pro players? Let's see the following explanation.
PUBG Pro Player Weapon List
SK-12 shotgun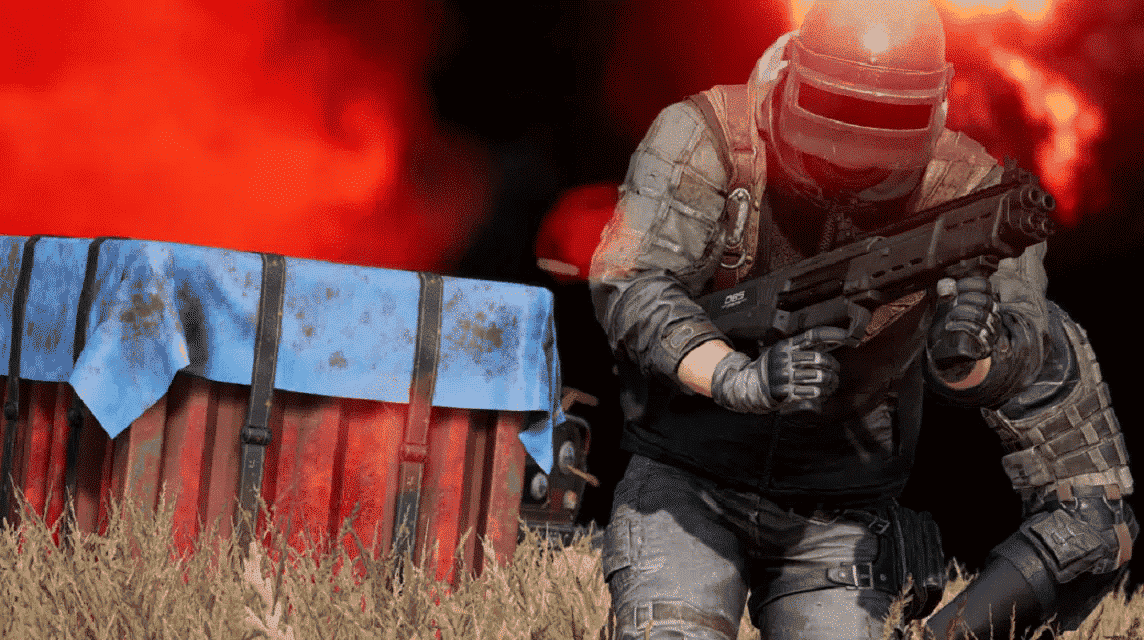 The SK-12 shotgun is the first PUBG pro player weapon that you should use. This weapon can be found almost anywhere on the map. Thanks to this, players like to use the Sk-12, especially early in the game.
You see, at this point you should always shoot from close range and the details of this single hunting rifle are very well supported.
Papal fire is faster than other types of hunting rifles. This made the Sk-12 popular among players. For those of you who have a bar-style game, this weapon plays an important role because of its large damage and sufficient ammo capacity.
Mini 14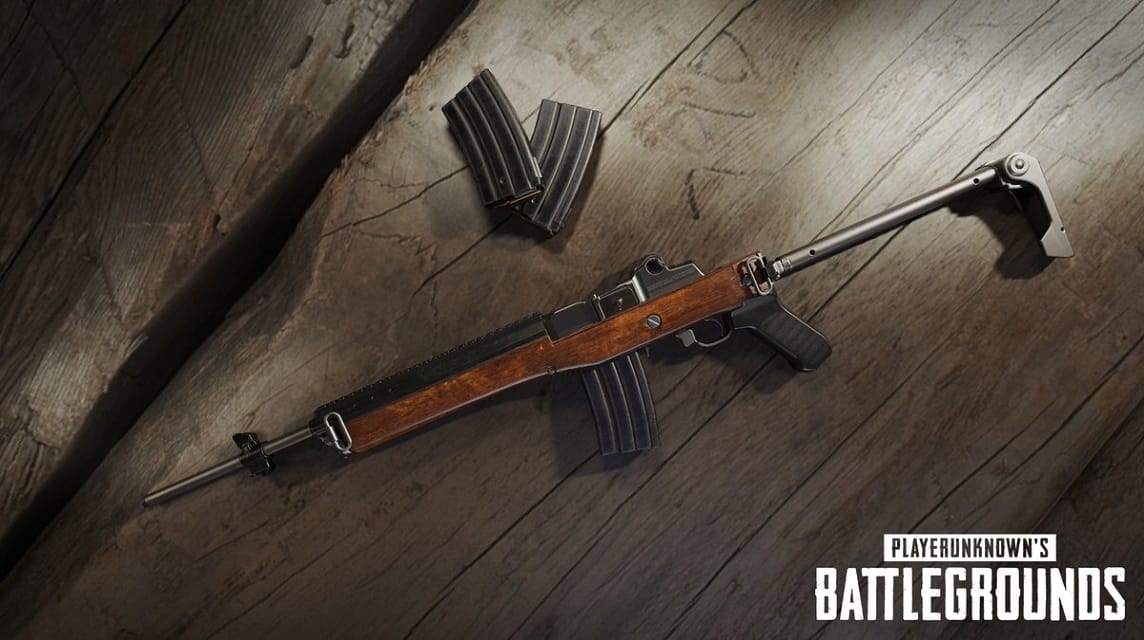 Mini 14 is also one of the weapons for PUBG pro players. Among DMR weapons, Mini 14 is often used by PUBG Mobile players. In addition to thin retraction, this weapon also has medium and long range combat capabilities. For sniper enthusiasts, this weapon is the right choice.
Quick settings aside, the Mini 14 is an "eco-friendly" weapon, which means you'll find it in different places. Besides, new players seem to be using it right away. 
The Mini 14 is a Designated Marksman Rifle (DMR) weapon that works well against long-range enemies. Using 5.56 mm bullets and the ability to place 30 bullets in 1 clip, this weapon has sufficient magazine capacity.
Mini 14's long range weapon strap is painful and deadly, escaping this weapon's attack is also difficult because you can aim with a x6 or x8 scope. This long-range missile can be deadly and on target.
Beryl M762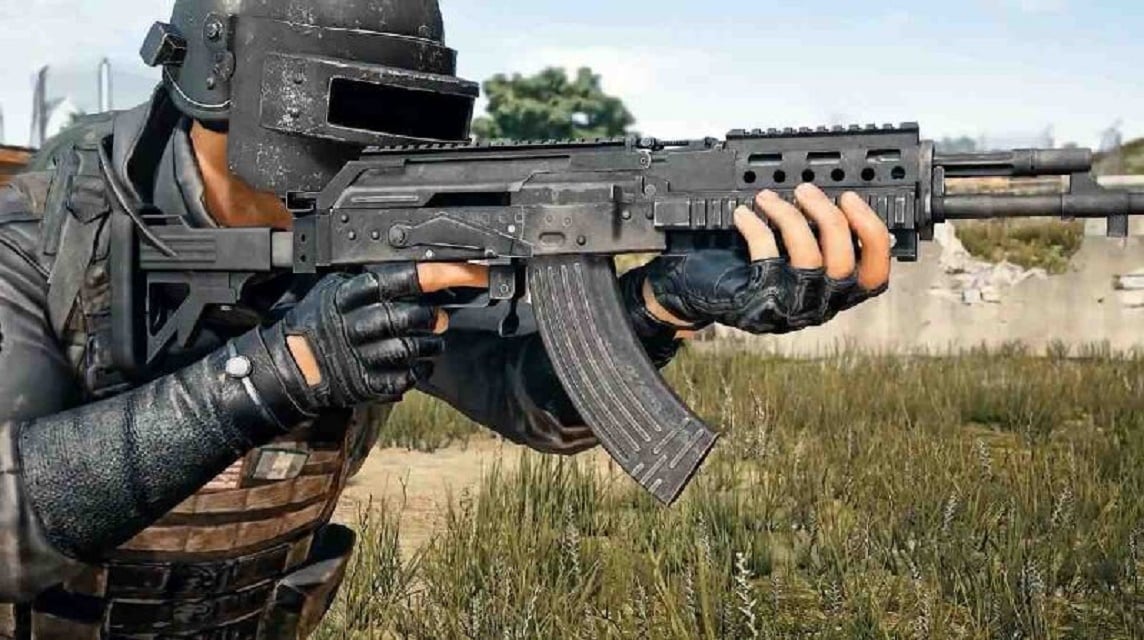 Beryl M762 is a deadly assault rifle and a weapon for PUBG Mobile pro players. PUBG Mobile players are well aware that brown bullet guns have to do a lot of damage compared to other bullet colors.
Beryl M762 is a brown round weapon which is of course widely used by PUBG Mobile players.
The Beryl M762 has a low track consisting of an angled forearm, laser sight and stock. These three attachments make operation of the Beryl M762 easy. No wonder PUBG Mobile players end up being chosen more often than other assault rifles.
M762 or simply called Beryl is a 7.62mm bullet weapon with pain damage like the AKM. However, Beryl's performance was better because he had a stronger shot and was less painful.
Although it can use x4 and x6 scopes, this weapon is not recommended for long distances because it has a relatively high recoil. At close range, the M762 suffers a painful wound while the enemy is immobile.
Kar98K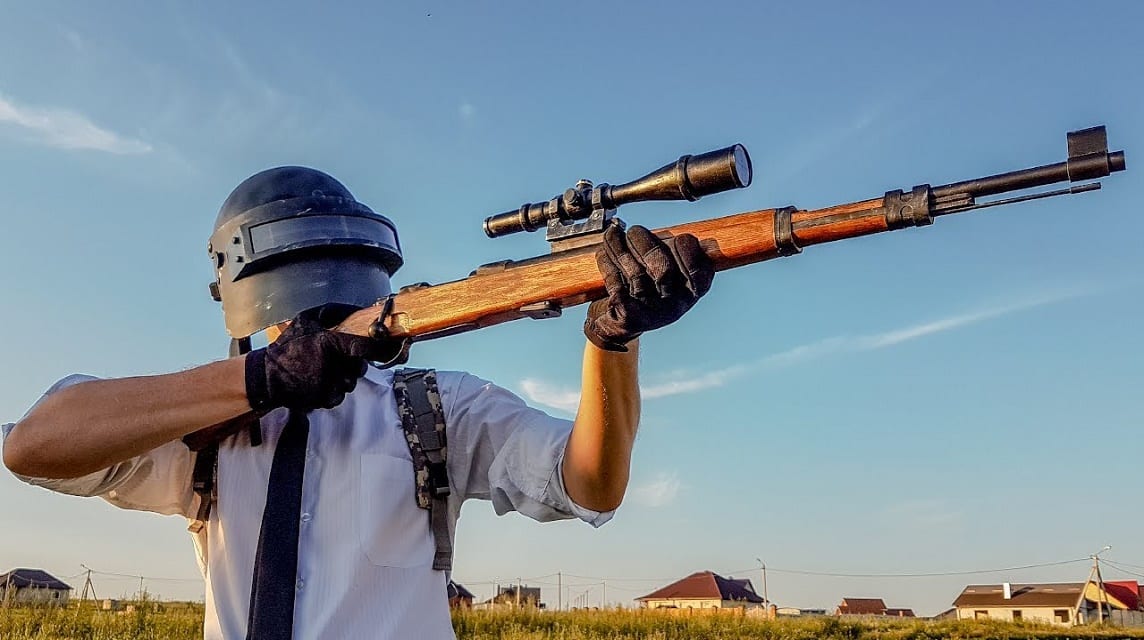 Carabiner 98 Kurz or Kar98k is a weapon with a sniper class that is popular among players. It does a lot of damage to this weapon. In fact, if the enemy has a level 3 vest, he can only be penetrated by three body shots!
Unfortunately, this single weapon is not very easy to find. So if you find this weapon from the beginning of the battle, you can keep it better, because this weapon is very useful from the middle to the end of the game.
Read also: PUBG Mobile Holds Women's Only Tournament
M416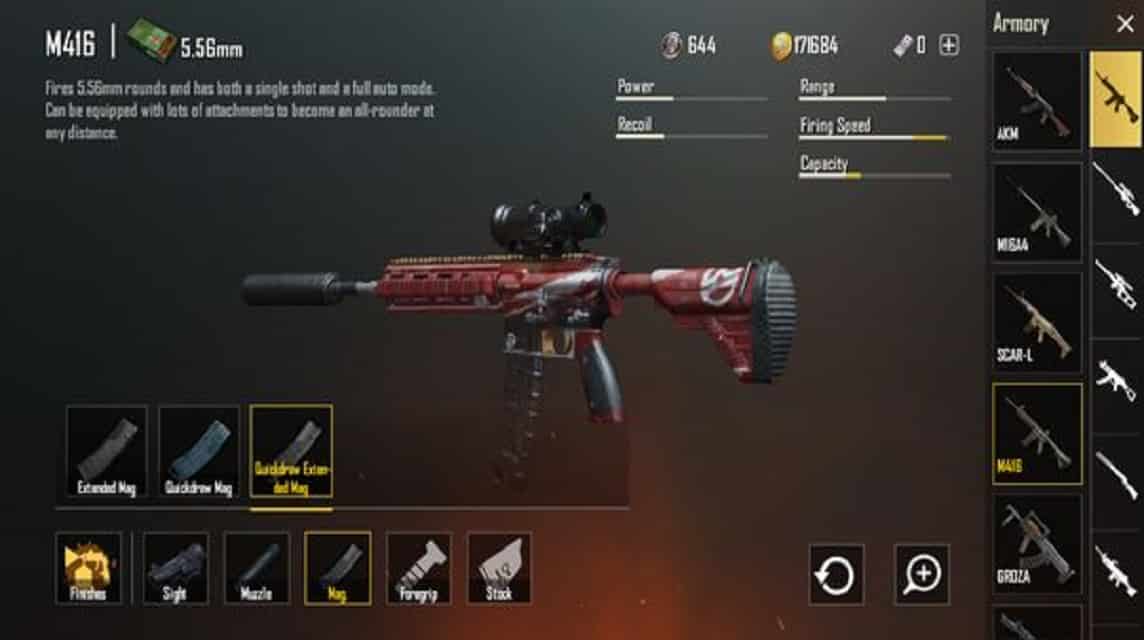 The last PUBG pro player weapon is the M416. This is an assault rifle that hasn't been lost in the PUBG Mobile meta. In fact, almost all players like this weapon because it has the qualification details to win Winner Chicken Dinner!
This weapon can be great for medium and short range combat. M416 is a weapon that uses green ammunition with great damage and of course has good recoil. Thanks to this, the M416 is the most powerful weapon in the game and, in the end, a favorite of PUBG Mobile players.
The M416 is a type of weapon that uses 5.56 mm ammunition. This weapon is highly targeted by PUBG players at push range because it has a balanced retreat and very fast attack.
The weapons of this one million people were fatal. With a full attachment, this weapon makes it easy to aim at enemies near and far with the binoculars.
Of the many lists of PUBG Mobile weapons, players finally chose five lists because of the interesting details. Apart from that, these weapons have advantages that make them the most wanted to help win a winning chicken dinner!
Read also: The Best PUBG Mobile Attachments for AKM, UMP and SCAR-L
Which PUBG pro player weapon do you use the most? Write your answer below, yes! Be sure to visit VCGamers for more interesting information about the PUBG game.