Playing with friends is certainly very fun, especially if you meet friends from other parts of the world. This time, GTA (Grand Theft Auto) Online provides a crew recruitment feature that allows you to play together.
What are the crew recruitment features like in GTA Online? Check it out below!
Also Read: How to Sell Cars in GTA Online
GTA Online and Crew Recruitment Features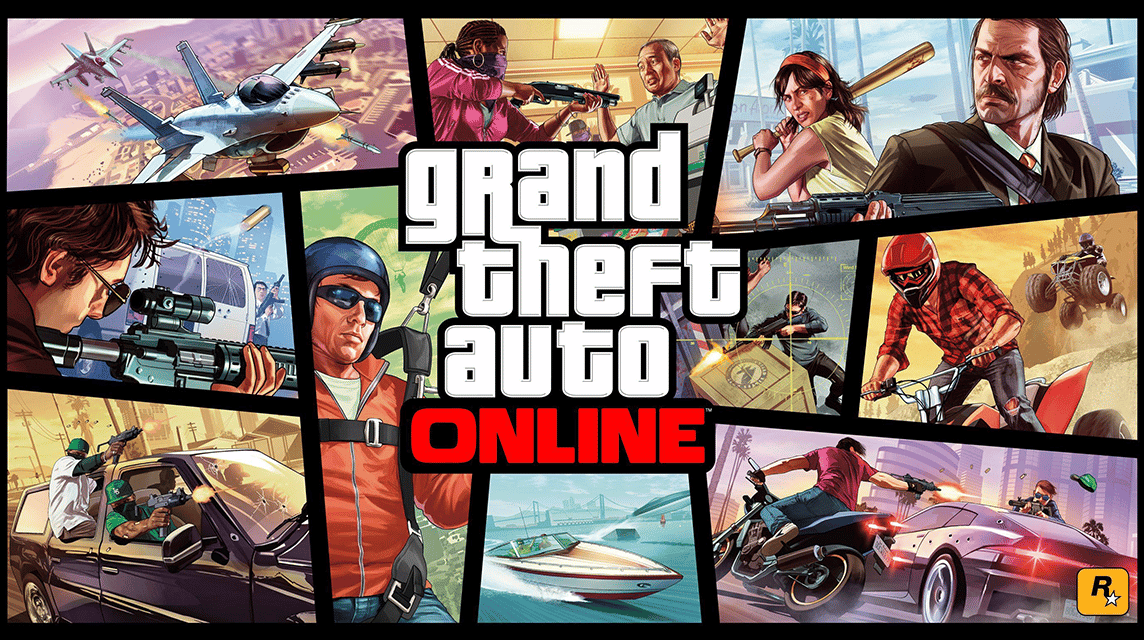 Grand Theft Auto Online or GTA Online is a game developed by Rockstar North with different sensations. Based on the release date, GTA Online has been around since October 1, 2013.
GTA Online is here as an answer from players who want to play with friends widely. The developer also provides a multiplayer feature with the condition that the players have to buy it GTA 5 The original.
So, it can be said that GTA Online takes the concept of GTA 5 with several additional features so they can be played together. After buying it, you can create an account on Rockstar Social Club first to enter online mode.
After you create an account, you can choose the Online option. Then, log in using the account you created, and finally you can play with your friends globally.
Also Read: How to Play GTA 5 Online on Indonesian Server
How to Create a New Crew in GTA Online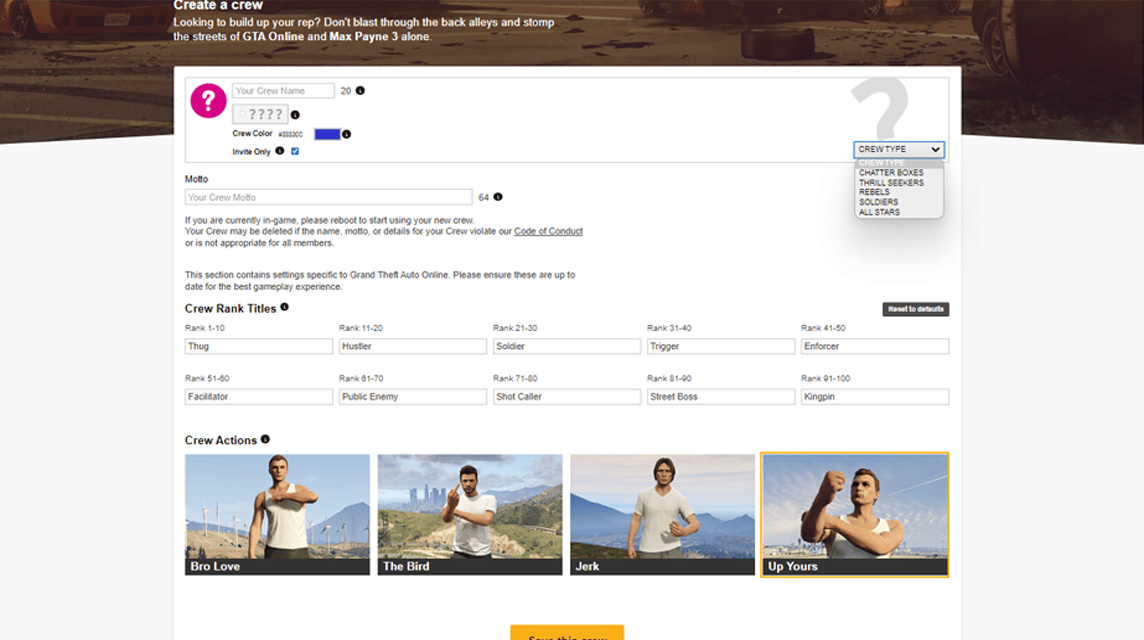 Creating a Crew in GTA Online is fairly easy. You can make one right after you sign up for the Rockstar Social Club.
Here are the steps for creating a new Crew in GTA Online:
Sign in to account Rockstar Social Club
On the right, select "Create a Crew"
Choose a crew type and fill in various things in it (motto, photo, crew name and crew tag color)
Click "Save this Crew"
And, Voila, you've created a new crew in GTA Online. You can also create a crew to play with MaxPayne 3 also.
3 Ways To Recruit Crews In GTA Online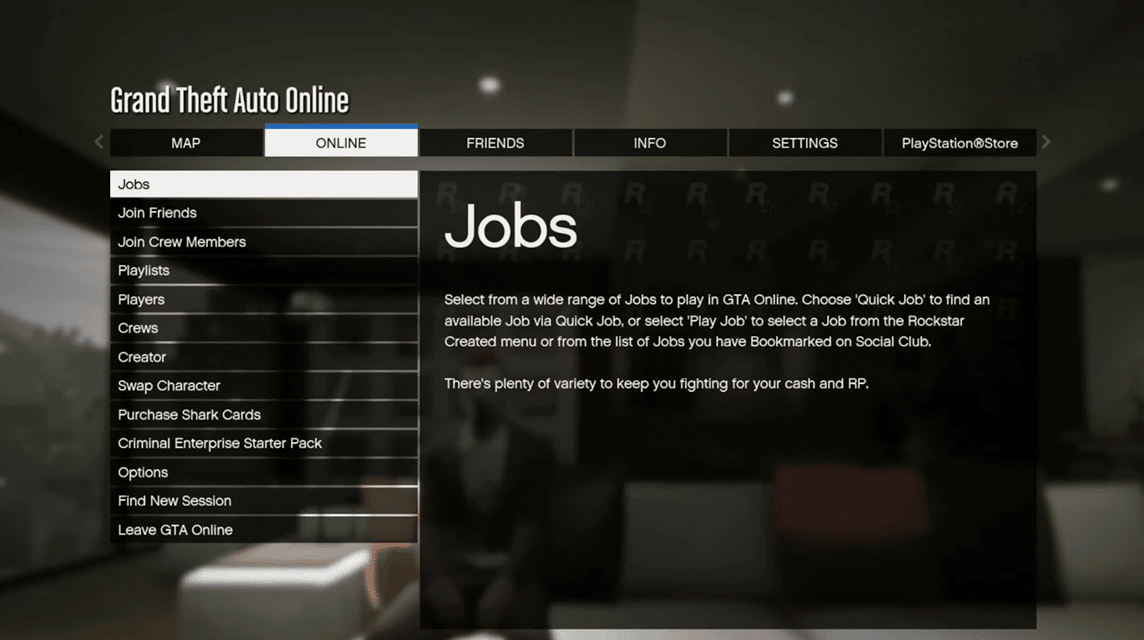 After creating a crew, the next step is to recruit your crew members in GTA Online.
Actually there are several to recruit a crew. However, some crews activate "Invite Only", making the crew closed and can only invite people they already know.
For that, there are three ways you can invite friends or recruit other players into your crew in GTA Online. You can do all of these methods in GTA Online!
GTA Online Crew Recruitment: Friends
One way is to make the prospective crew that you will recruit become friends in GTA Online.
After making friends, you can follow these steps:
Enter the Options menu and select "Friends"
Choose your Nickname in the "Friends" tab, click the X button
Select "Invite to Crew".
Choose From Online Players
This step can allow you to recruit players while they are online, even if you are not friends with them yet.
Here are the steps:
Enter the Options menu and select "Online"
Select the "Players" section (5th line)
Select the nickname of the player you want to invite
Click X, and select "Invite to Crew".
And, Yes, you have successfully extended the invitation to him to join your crew.
Choose From Another Crew
This is not illegal. Inviting someone into your crew is not wrong in this game. The reason is that players in GTA Online can be members of up to five crews, in fact, one crew has a maximum of 1,000 members!
But, at one time, these players can only be active in one crew. Later he can move to another crew by activating that crew.
Here are the steps:
Enter the Options menu and select "Online"
Select the "Crews" section (6th line)
You can choose "Suggested Crew" or "Friends Crew"

Suggested Crew is a recommended crew from GTA Online
Friends Crew is a crew that has become friends with your crew

Select the crew name and select "View Members"
Select the crew members you want to invite, click the X button, and click "Invite to Crew"
After that, the player will get an invitation to join your crew.
How to Find a Crew in GTA Online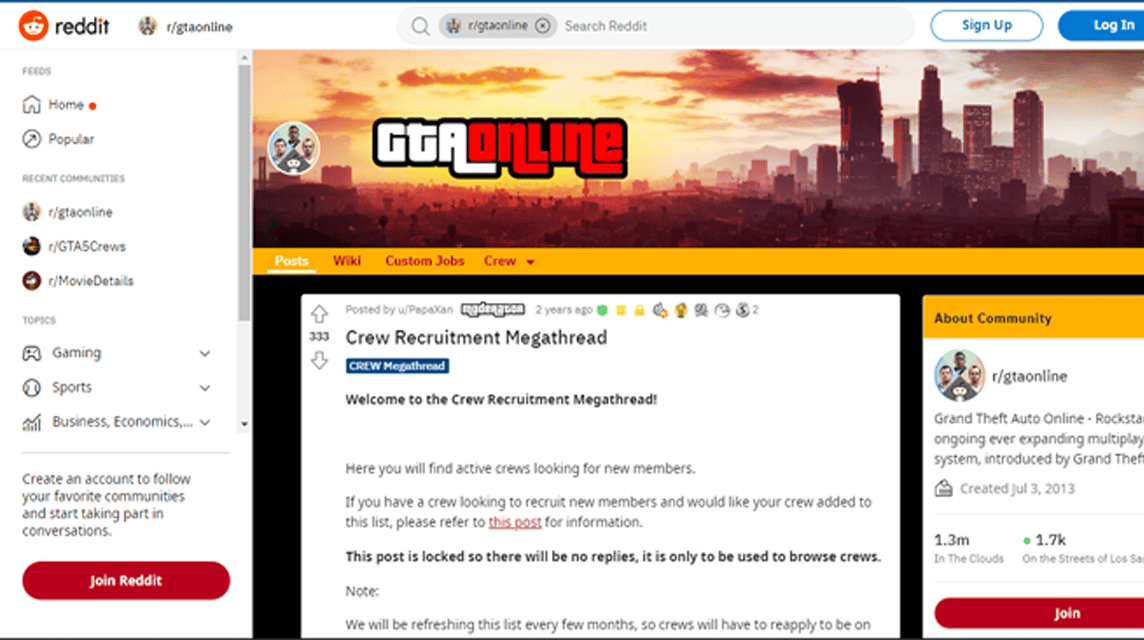 There are two ways to find a crew in GTA Online. The first method has been described in the third method above. But not all crews have open recruitment in GTA Online.
The easiest way is to look for it on social media. Starting from Facebook, GTAForum, Reddit which this and also This.
The advantage is that you can choose which crew suits your playing style. There are crews that like to do Heist, some just hang out.
Advantages of Being a Crew Member in GTA Online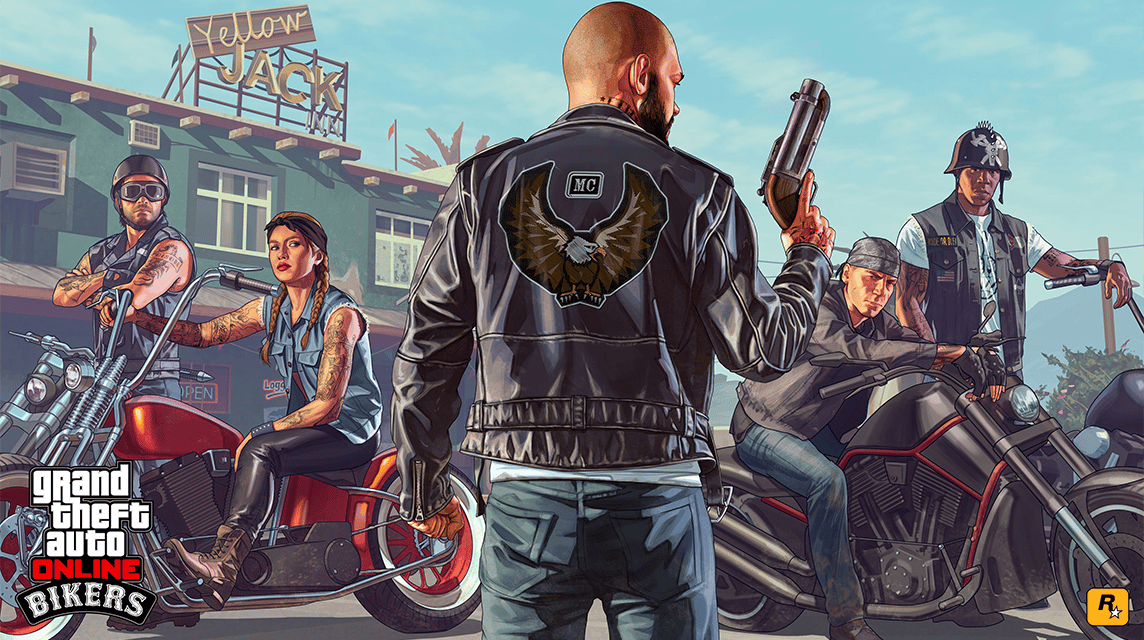 After looking at various sides, there are several advantages or benefits of being a crew member in GTA Online.
The first is playing together. GTA Online was created to play together, without the term "End" like playing GTA 5. You can explore the world of GTA with crew members, chat, Heist, and much more.
Second is extra Reputation. When you successfully carry out your duties as a crew member, you will get an additional reputation. The higher your reputation, the higher the ranking you have.
Not only you, but your crew's reputation will also increase. In the GTA Online game, there is a Leaderboards menu which contains the crew and players with the highest reputation. It is very likely that your and your crew names will appear on the Leaderboards.
The third is the adjustment of the crew member's style model. To differentiate between crews, Rockstar allows you to determine the color and appearance of the emblem in the game.
You can display this emblem on vehicles, clothes, and even tattoos. Think of it like the hallmark of your crew.
Also Read: 5 Tips to Win in GTA Online 2022 Races
That's how to recruit GTA Online crew, starting from making, recruiting, to the benefits.
So, are you interested in becoming a crew member in GTA Online?
Enjoy playing~
Meet your game and application needs with Top-Up via VCGamers Marketplace and get attractive promos in it!