Know the various uses of Gloo Wall in battle Free Fire can really improve your fighting skills and gain an advantage over the enemy.
Gloo Wall is a multipurpose item in Free Fire. More skilled players know how to use Gloo Wall to their advantage in very creative ways apart from ordinary situations.
But even if you are a beginner, you can learn when to use Gloo Wall in Free Fire battles from player experience.
Get a Free ROG Laptop and other attractive prizes just by joining Discord Quest #GamingYourWay at VCGamers. Join Now Here!
Well, below is a situation where you have to use a gloo wall in a Free Fire battle. Don't just use the gloo wall in the Free Fire battle.
The Right Time To Use Gloo Wall in Free Fire Battle
Chasing the Enemy
When you're rushing on Free Fire, you always have to make sure you're always behind the cover. People who are on the defensive often have more to gain.
However, you won't always find a hard cover to stay safe when you push enemies. This is the perfect opportunity to use Gloo Wall during Free Fire battles. You can use multiple Gloo Walls to get close to enemies without harming yourself.
Run From Fight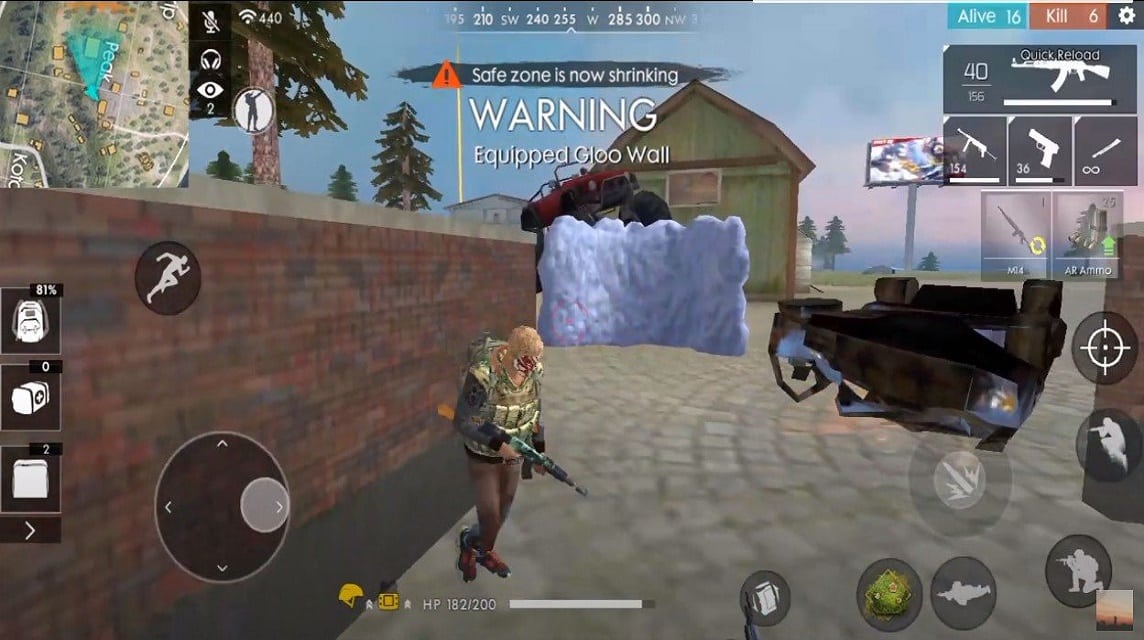 There are many bad situations in Free Fire battles that you might experience such as running out of healing items or being in a bad position.
The best thing to do during that time is to retreat using Gloo Wall. There is a little technique called "backrun Gloo Wall". Basically, you will run backwards while facing the enemy to spread Gloo Wall around him.
Block Enemy Entrance
Blocking the door of the house can prevent enemies from entering or blocking the way out when you push them. If you have the new Nairi character then it is almost impossible for the enemy to break this Gloo Wall barricade.
Scroll to continue reading
Scroll to continue reading
Scroll to continue reading
Scroll to continue reading
This strategy is very well used in Free Fire battles in a closed space. Suppose you are in a battle in a building or house. You have to be smart in using it, so it's not just an additional item.
The best use of a gloo wall is to trap enemies in the house or at the top of the stairs. Instead of chasing enemies inside the house, you can trap them with smoke grenades and gloo walls. The trick is also useful in full squad situations.
Climbing the Building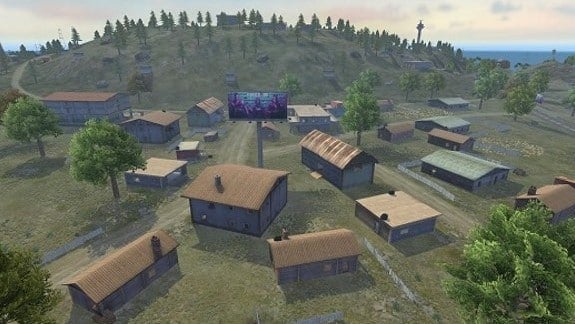 The plateau in Free Fire has many advantages. You will have a better vision of the area. Enemies can't get close to you and some won't even think you were there in the first place. To reach this location, players must use Gloo Walls and stack them to create a ladder.
That's the right time to kill enemies who are on top of the building without being noticed. Unfortunately, when conditions like this you have to have other partners who are ready to cover you in these conditions.
When a player is equipped with armor and weapons, the best strategy is to lie low while some enemies are eliminated. In this case, players can climb to some inaccessible places by stacking gloo walls or forming ladders.
Read also: This is How to Use Gloo Wall Free Fire, Auto Agile!
Blocking Damage in Close Combat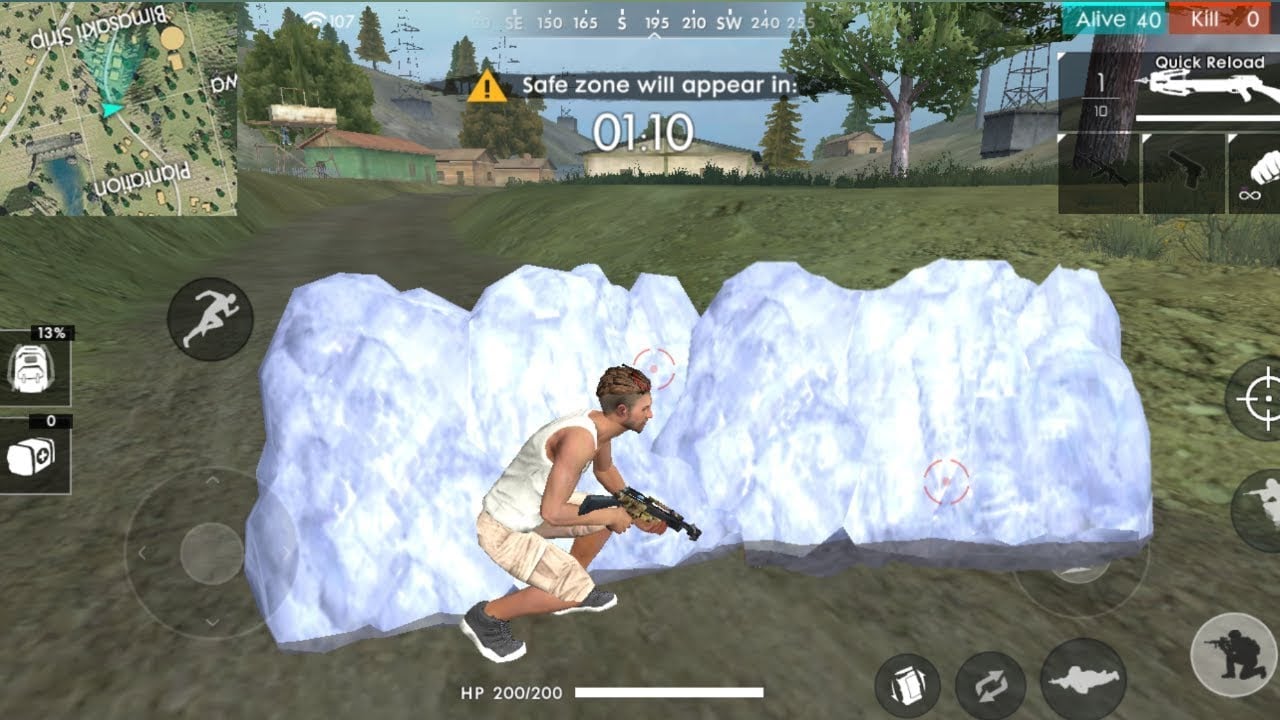 Gloo Wall in Free Fire can be a great tool in close combat if the player is skilled enough. In Free Fire's melee combat in the open field, it's up to the players to create their own protection using Gloo Wall to cut off enemy attacks and take the initiative.
Weapons like shotguns and SMGs can blow you up very quickly from this distance and Gloo Wall will be your only way to survive.
Read also: How to Get Gloo Wall Horns Skin on Free Fire
That was the situation or condition where you had to use Gloo Wall in the Free Fire battle. Don't just use it without a strategy at all. With the guidance we provided above, hopefully you will no longer be a burden on the squad.