M4 Mobile Legends total prizes, tournaments Mobile Legends the biggest in the world, very big. In fact, the total prizes in the implementation of M4 Mobile Legends reached tens of billions of rupiah.
Mobile Legends players and fans, of course, already know that the M4 World Championship is planned to be held in Jakarta in early 2023.
The plan is for the biggest Mobile Legends tournament in the world, which will be participated in by a number of countries, to be held from 1 to 15 January 2023.
So, how many prizes are provided in the event? Let's review!
Also read: Beat ONIC Esports, RRQ Hoshi Secure M4 Slot!
M4 Mobile Legends Prize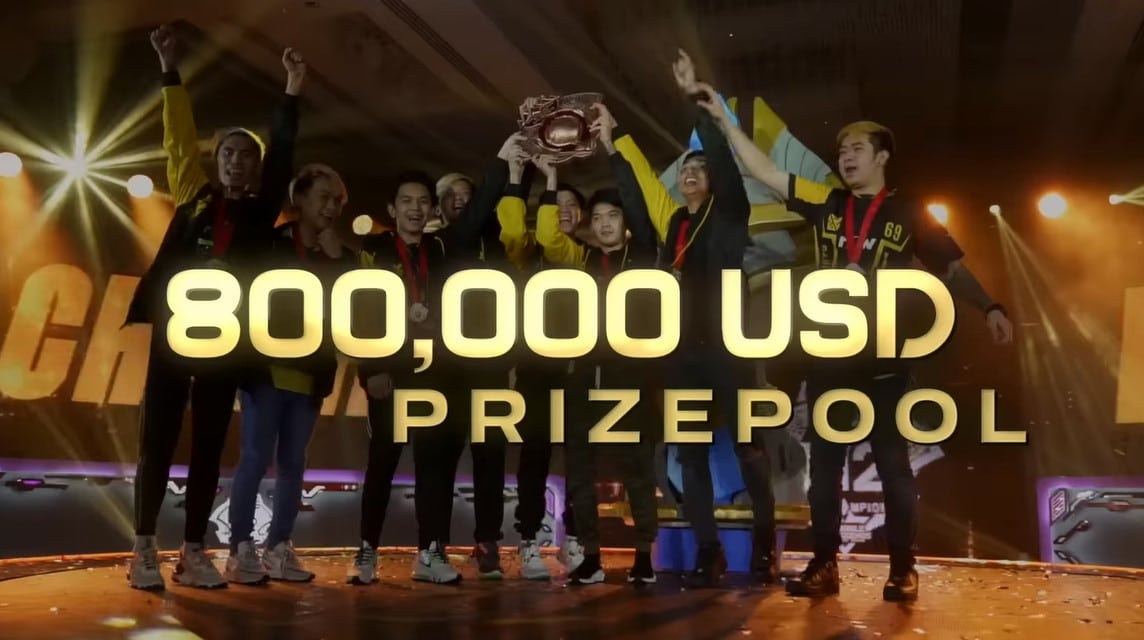 The Prize Pool or the total M4 Mobile Legends prize is $800,000 equivalent to IDR 12,502,880,000 ($1 exchange rate = IDR 15,628.60, Thursday, 8 November 2022). Thus, all competing teams have the opportunity to bring prizes at this event.
As many as 16 teams will compete to win the first place.
Indonesia has a sweet history in the M World Championship. Because, the Indonesian MLBB Team from EVOS Esports won 1st place in the M1 World Championship.
Not only won 1st place, the Mobile Legends pro player from EVOS Esports also became the MVP in the final match.
This year, as the host, of course Indonesia has the same opportunity to emerge as champion. There are two teams from Indonesia that will compete in the event.
The two teams from Indonesia that will compete in the M4 World Championship are RRQ Hoshi and ONIC Esports.
ONIC Esports secured tickets to enter M4 MLBB after winning the MPL ID S10. Meanwhile, RRQ Hoshi also entered the tournament because he was the Runner Up.
Also read: Overthrowing Evos Legends, RRQ Hoshi Enters the Semifinals of the 2022 Esports President's Cup
M4 World Championship Locations and Schedule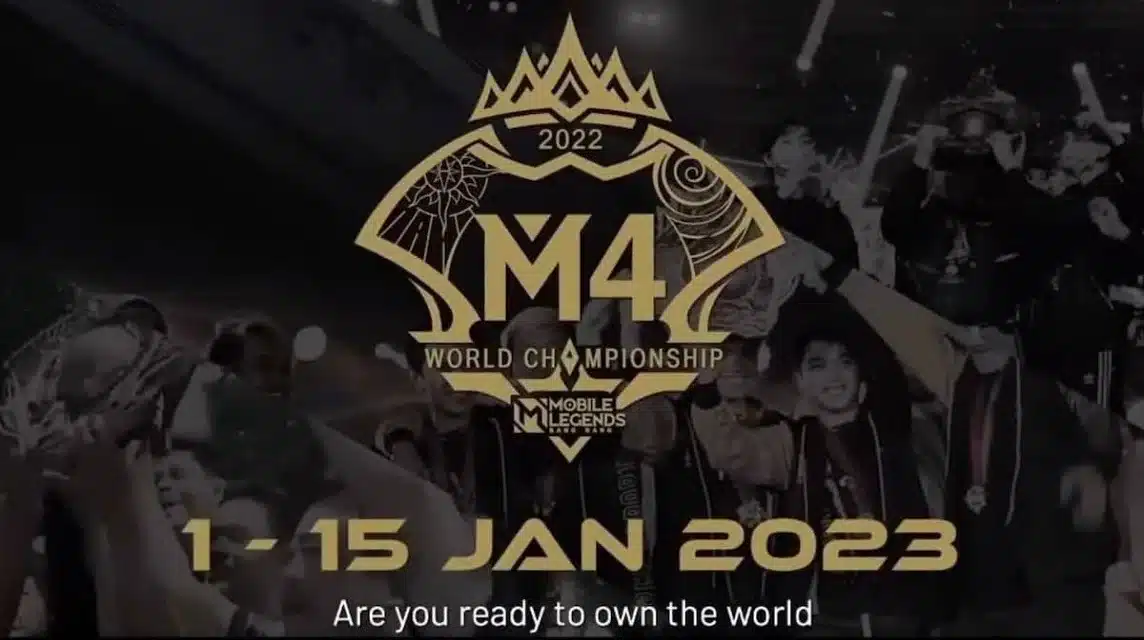 The M4 World Championship has been decided. Where, the tournament will be held in Jakarta. It is reported that the location of M4 is in Istora Senayan, Central Jakarta.
This tournament will be held from 1-15 January 2023.
The implementation of the M4 World Championship in Jakarta certainly allows MLBB fans in Indonesia to be able to watch it.
MLBB fans in Indonesia, especially Jabodetabek, of course, can be closer when they want to watch the tournament.
Also read: 5 Pro Player Favorite Heroes in M3 World Championship
M4 MLBB Team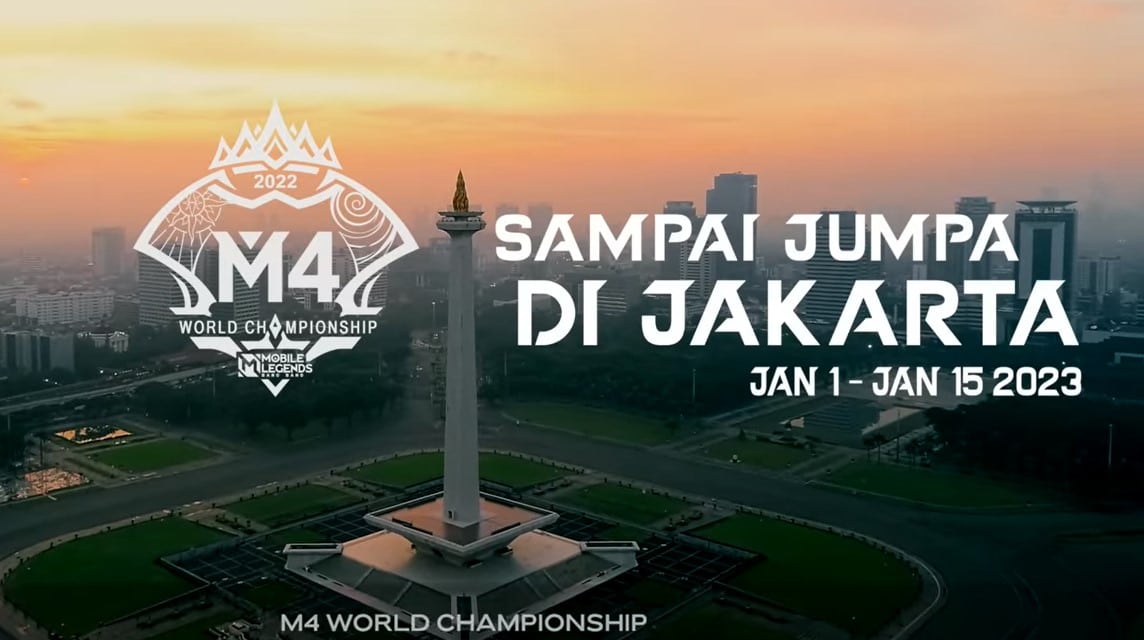 As many as 16 Teams will compete in the upcoming M4 Mobile Legends. These dozens of teams will compete in Jakarta on January 1-15 2023.
The teams that will compete in M4 MLBB come from all over the world. They will compete to win the match in M4.
This condition will certainly make all teams try to show their best performance in the game.
Here is the list of M4 MLBB teams:
| | | | |
| --- | --- | --- | --- |
| Number | Country | Qualification | Team Name |
| 1 | North America | Fall 2022 NACT Champions | The Valley |
| 2 | Brazil | Champion of MPL BR S3 | RRQ Akira |
| 3 | Philippines | Champion of MPL PH S10 | Blacklist International |
| 4 | Philippines | Runner-up MPL PH S10 | ECHO Philippines |
| 5 | Indonesia | Champion of MPL ID S10 | ONIC Esports |
| 6 | Indonesia | Runner-up MPL ID S10 | RRQ Hoshi |
| 7 | Cambodia | MPL Champion KH | Burn x Team Flash |
| 8 | Latin America | MLSL S1 Champion | S11 Gaming ARG |
| 9 | Latin America | MLSL S1 Runner-up | Malvinas Gaming |
| 10 | Laos, Thailand and Vietnam | Mekong Qualifier Champion | MDH Esports |
| 11 | Myanmar | Myanmar Qualifier Champion | Falcon Esports |
| 12 | Malaysia | MPL MY S10 Champion | Team HAQ |
| 13 | Malaysia | Runner-up MPL MY S10 | Swordfish |
| 14 | Singapore | MPL SG S4 Champion | RSG Singapore |
| 15 | the middle East | MPL MENA Champion | Occupy Thrones |
| 16 | Turkey | Turkiye Sampionasi | Incendio Supremacy |
Also read: M4 Battle Pass Leaks, There's a Cool New Skin for Beatrix!
Battle Pass M4
Beatrix M4 skins are coming soon. You can of course have a skin with this look.
Two Beatrix skins are reportedly coming to M4. The respective skins are Beatrix "Light Chaser" and "Stellar Brilliance".
Vicigers, of course, must have Diamond MLBB to have this skin. The price of this skin is estimated to be around 399 to 699 Diamonds.
You can buy diamond skins directly in the game. Or, you can also buy it at VCGamers Marketplace. How to buy MLBB diamonds at VCGamers is also very easy and has relatively competitive prices.